Features
Private Equity Firms Emerge as Industry Driver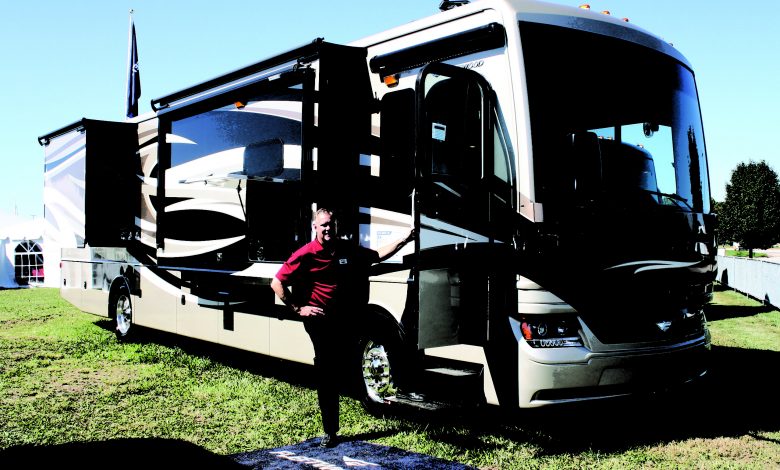 This article is from our older website archives. Some content may not be formatted or attributed properly. Please
Contact Us
if you feel it needs to be corrected. Thank you.
Over the past 25 years, some of the biggest names in the RV industry – Fleetwood RV, Heartland RV, Monaco RV, Dometic, Lazydays RV Center and Stag-Parkway, to name a few – have become the holdings of lesser-known private equity (PE) firms such as American Industrial Partners (AIP), Catterton Partners, Linsalata Capital Partners and Siegler and Collery & Co.
Generally, these PE firms have operated under the radar, but they have had a profound impact upon the industry, shaping the portfolio companies they own into powerhouses and in the process creating or saving thousands of jobs.
Determining the size and scope of private equity investment in the RV industry is challenging at best because no company or organization tracks that data. Also, private equity firms aren't required to share their quarterly and yearly financial statements like publicly held companies are, and in some cases those PE firms choose not to promote their ownership of RV companies.
Still, an extensive search of public records by RV PRO found more than 50 transactions involving private equity firms as either buyers or sellers during the past 25 years.
Notably, private equity investment in the RV industry has spanned the width and breadth of the market – including manufacturers, suppliers, distributors and dealerships.
RV Industry is 'Fertile Ground'
While private equity firms have been involved in the RV market for more than two decades, interest in the RV industry has picked up in recent years, based upon the upswing in investments in the past years.
"I believe that the RV industry has and continues to be very fertile ground for PE investment," says Brian Brady, co-founder and former majority owner of Heartland RVs, who ultimately sold the RV manufacturer to private equity firm Catterton Partners in 2007. "Candidly, however, there are too many perceptions about the RV industry that have little or no validity, and yet they can negatively bias prospective investors."
People like Mark Sage are working to correct those perceptions. Sage, an investment banker and managing director of Tampa-based Wyndham Capital, has worked as a mergers and acquisitions consultant since 1979 and says the current market is "probably one of the hottest markets I've seen in the last 36 years. There is a lot of pent-up demand. The larger the company, the more interest you'll get from PE firms."
Sage grew up in the shadow of the RV and manufactured housing industry in Elkhart, Ind., as his father, the late Robert Sage, was engaged in management in the twin industries dating back to the 1950s. But it wasn't until 2013 that the younger Sage commissioned his research staff to reach out to the RV industry. They came up with a database of more than 120 companies. Of this total, 24 are manufacturers looking to acquire single or multi-plant operations, according to Sage. He has sold two RV/MH companies to date: Class C manufacturer Born Free and park model builder Chariot Eagle, as well as four modular/HUD manufacturing firms.
"We are representing two RV companies for sale currently and working with others considering a sale in the future," Sage says. One of the two has multiple interested parties that requested further information; many of the interested parties are PE firms, he adds.
Private equity firms may well enter into some of these acquisitions as investors, but they enter with great caution. Sage says some private equity firms were "clobbered" during the Great Recession because they paid too much for prerecession acquisitions, and when earnings tanked, they were left with underperforming investments.
The rule of thumb for PE firms is to hold an investment for between five and seven years before cashing out. Sage's research firm prospects the field by tracking these holdings, then contacting the owners when the allotted time passes. He says PE firms "have a lot of money in their pockets but they don't have enough deals to look at. Every candidate now has multiple suitors."
He says leading research bodes well for the RV industry. Sage cites the research firm of IBISWorld, which foresees a window through 2018 as being very strong for the RV industry.
IBISWorld projects that RV industry revenue will grow at an annualized rate of 3.7 percent, to $36.2 billion, from 2014 to 2018. Industry profitability also is expected to improve as a result of surviving operators slashing costs during the downturn.
RV PRO July Issue Online
To read more about the impact of private equity firms on the RV industry, check out our July issue here.
Some other highlights from July's RV PRO include:
Progressive Industries Surging to Success
Proudly Made-in-the-U.S.A. Products
2016 Hall of Fame Inductee Profiles
Luxury Fivers Riding High