Features
Q&A with NTP-STAG's Bill Rogers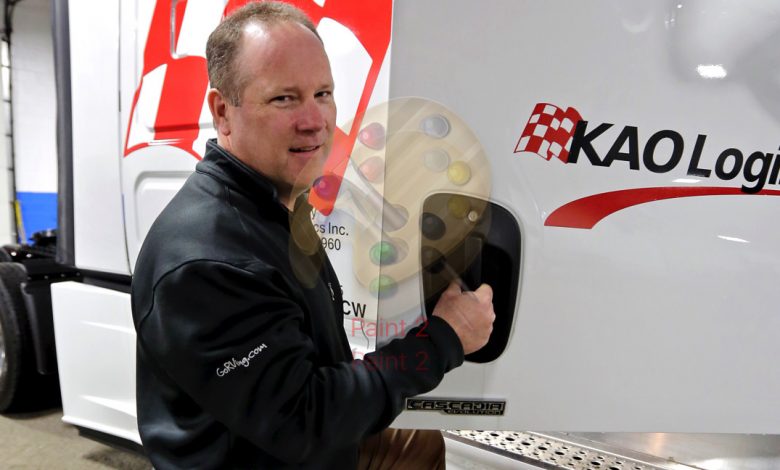 This article is from our older website archives. Some content may not be formatted or attributed properly. Please
Contact Us
if you feel it needs to be corrected. Thank you.
Bill Rogers stepped into the role of vice president and general manager for NTP-STAG in July 2015, during an especially hectic time for the RV parts distributor.
About the same time Rogers took the helm, the company reorganized its top management team, it began its consolidation and reorganization of Coast Distribution's operations following the acquisition, it continued its integration of Stag-Parkway's operations after acquiring that distributor in October 2014, and it continued with its intensive planning for The Expo, it's first combined NTP-STAG distributor show and what is believed to be the largest RV aftermarket show ever.
Some might find juggling those various responsibilities daunting, but then Rogers is no stranger to holding executive leadership positions in supply chain management, with a long track record of working for such companies as General Electric, Textron/ Bell Helicopter and Keystone Automotive, the parent company of NTP-STAG.
"My job is really easy, given I am surrounded by an excellent team of competent, passionate and highly experienced professionals," he says modestly. "My emphasis is on keeping us focused, removing obstacles and bureaucracy, and on customer satisfaction."
As the NTP-STAG show was winding down on Jan. 20, Rogers took time out of his busy schedule to talk with RV PRO about the show, the state of the company's ongoing process of integrating three national RV distributors, the combined company's expanded services to assist dealers, and its overall plans moving forward.
RV PRO: With the acquisitions of Stag-Parkway and Coast Distribution now behind you, what's the message you want to get out to the industry, especially for dealers attending this show?
Rogers: I think our overall intent is to take the opportunity to say, 'We're not some big (corporation) that has no face. We're all of the same people you've dealt with forever.' Nothing has changed.
In fact, hopefully we've done a good job of integrating and taking the best of everything (from NTP, Stag and Coast) in a well-balanced manner and with a broad section of the people from those organizations and applying it to the task at-hand.
And to be really humble about it, in all honesty. We understand there are options, we really do. And if we don't do things the right way, shame on us; it's ours to lose. We have to do the right things and earn the business we have.
RV PRO: Where are you in the integration process today? Are things basically wrapped up, or is there still more to do?
Rogers: No, things aren't done. Yes, there are things left to do.
I think we've integrated seven warehouses out of 17. At this point, we are focused on the execution of The Expo and the show orders and that activity. So, there's nothing more planned for the next few months at this point. But I guess, overall, I would say that, by the end of 2016, we should be mostly done.
RV PRO: When the integration is complete, what do you envision the company will look like?
Rogers: I think it will end up looking like an expanded version of NTP-STAG. With the resources and the combination of the people, processes and systems, I think we will have more and more customer satisfaction, more customer service options, enhancements to systems, broader offerings, and just continue to work on satisfying customers.
RV PRO: So, NTP-STAG Coast, a Keystone Automotive company, seems like a bit of a mouthful. Any thoughts on a possible company name change moving forward?
Rogers: That's a great question, and everyone is focused on it. … I think, once we get through the integration, we'll come up with some name that makes sense for the business going forward.
I think that name will probably be separate from the Keystone or the automotive side, because Keystone on the automotive side has a long history and it makes sense to keep it in place on that side. …
It was easy when it was NTP-STAG; it seemed to fit together. We had a nice solution for that. … So, maybe we just retain NTP-STAG, or maybe we just start with something new altogether to keep it fresh.
RV PRO: To what extent do you see the combined company keeping any of the specific elements that were distinct to NTP and Stag and Coast?
Rogers: We have taken a good examination of each of the businesses and gotten input from each of the organizations to say: What do we do well? What do we not do so well? How does it fit into the logistics structure that we'll press on with?
In terms of things like the shows, the marketing, how we set up, and who we put in place in terms of the inside and outside sales force: All of those things are where most of the opportunities are to get feedback from both our internal folks and from our customers. Whatever elements of the businesses are retained will be the result of that input.
RV PRO: Of course, Coast had its own line of branded products, such as the Husky towing products, the Faulkner furniture and the Powerhouse generators. Has there been a determination yet as to whether the combined company will continue to sell those products?
Rogers: Yes, they will be offered moving forward. There's no reason not to continue to support those lines. There are customers that are depending upon those lines today.
They are a brand that Coast created. Whether we would have taken that same approach, who knows? But our ownership of those brands is certainly something that we wouldn't do anything to hurt.
What I will tell you is that, on the branded products, those are our focus. We won't put a Coast proprietary product ahead of a branded product in terms of emphasis.
But if a customer likes the Coast products … and likes the value proposition that goes with those, then we completely support that and we're not doing anything to change that part of the business. We'll support it and we'll see how it goes.
RV PRO: Meanwhile, Stag-Parkway was always known for its strong educational emphasis, especially its Professional Retailer Organization (PRO) program. Will that continue to be an emphasis for the combined company moving forward?
Rogers: For 2016, it is absolutely a priority for us to support the industry in education. As we mentioned this morning, we've done a lot of work to try to get the PRO offering to be consistent and approved by the (RV Dealers Association's) Mike Molino Learning Center. It's under review now and we're pretty confident it will be helpful in terms of those certifications … for parts manager and service manager positions. Those are the current things I think will contribute to us helping in that area.
What we are challenged now, though, to do – and this is something I feel very strongly about – is how do we get more techs into the RV market? Because, there is a real supply issue with techs. One thing I hear consistently from all the dealers is: 'There's not enough techs. And, we have a hard time getting and retaining techs.'
To the extent that we can help increase the supply of technicians, I think it's a huge win for us, personally, and for the dealers. Because they'll write more business and we'll get some portion of that. So, I think it's a win-win.
Our intent is to work with RVIA, work with RVDA, and work with any other organization that we can help support with our training facilities, putting parts in place to help with training, maybe facilitating suppliers getting together. So, there's lot of help we can provide and we are very interested in doing it.
RV PRO: If you would, talk a bit about what kinds of facilities you have in place now to serve dealers, and what your plans are moving forward.
Rogers: We had six distribution centers in place to serve dealers. We added a seventh distribution center, just outside of Detroit, in Brownstown. The square footage on that is 360,000 square feet, and that started operation at the first of the year. That warehouse will service the whole Canadian and upper-Midwest market.
In addition to that, we have a new warehouse coming online in the beginning of the second quarter in Spokane, Wash. That will be 250,000 square feet, and that will replace the distribution center we have in Wilsonville, Ore., which is about 100,000 square feet. So, it's bigger and it's farther north, so strategically we can get to more places, certainly in the provinces of Canada. So that is underway and being set up as we speak.
In addition to that, our cross-dock changes are kind of dynamic: We have opened new cross-docks in several areas.
Meanwhile, we did additional incremental space to our Kansas City distribution center that added 60,000 square feet with a building addition. And then in Corona, in Southern California, there was a portion of the warehouse building we didn't occupy before. The tenant moved out and we were able to grab that, so we added another 30,000 square feet and now occupy the whole building.
Also, I'd note we've added 90 cube vans, 27 tractors and 152 drivers to our fleet service.
RV PRO: Based in part on where your new warehouses are located, it seems like the Canadian market is taking on even more importance for your combined company than the previously individual distributors? What's ahead for the company in serving that market?
Rogers: Actually, Coast had a big presence up there and NTPSTAG had a growing presence up there. Now we have the opportunity to continue that. … So, with the combined entities we now have the volume to support programs we're known so well for in the U.S., like merchandising store sets, personalized catalog programs, direct mail programs, etc. All of those things now can be supported because of the base that has been set, so it's a great avenue for them.
RV PRO: You've talked about how the combined company will benefit customers in the U.S. and Canada. What do you say to those who express concern about what distributor consolidation means for the aftermarket?
Rogers: I think we were a little slow to try to address that (concern) with our customer base, so they understood who we are and what our intentions were, better. … That wasn't the real focus for us; we were focused on the nuts and bolts of making sure the integrations went right on the logistics side, and that we were servicing them as best we could. But we lacked in the communication, in telling them who we were and the why.
Their concern, while understandable, shouldn't be a big focus for them. We are going to be here to service their needs and there continues to be strong competition; dealers still have many options. … To the extent we can put our customers at ease, that's going to be our focus.
RV PRO: Subsequent to NTP-STAG's acquisition of Coast, Meyer, Land 'N' Sea and now Camping World have all announced plans to enter the RV parts distribution business. Has that surprised you?
Rogers: My view is that, if there's opportunity, people are going to get into the business. I assume they see an opportunity. So, I'm not surprised by it. …
I think it speaks to the vitality of the industry. When you look at the growth in unit sales, it's amazing. When you follow any global company now, they would all love to be doing business in the U.S. And the RV business is primarily a U.S. and a Northern American business, as we see it. …
Now, we feel like we're in a good position to be a good answer to the customers' needs. But again, if we don't continue to meet dealers' needs and exceed their expectations, somebody else will. That's just the way things work.
RV PRO: Speaking of the RV market, are you optimistic about it for 2016, particularly as it relates to your company?
Rogers: I do have high expectations for the overall industry and for NTP-STAG. All of the things that make it attractive are still there. … I think RVIA and RVDA and the combination of the Go RVing campaign does a great job of trying to attract new entrants to the market and increase the overall market. I think people are doing good things to increase the market interest, and I think (lower) gas prices are certainly helpful.
During and after the recession, there's been a strong demand for retailing parts and providing service. As dealers benefit, we expect to see gains as well.
RV PRO: What details can you share at this point about next year's show?
Rogers: Anaheim is what we're planning for next year (Jan. 30-31); we're very excited about that. That venue, I think, offers something new and fresh.
I would just expect us to build on what we've done at this year's show in New Orleans, which has been great.