News
Letter to the Editor: Hoefer Speaks About Fraud Suit Surrounding Carbon Fiber RV Brand
This article is from our older website archives. Some content may not be formatted or attributed properly. Please
Contact Us
if you feel it needs to be corrected. Thank you.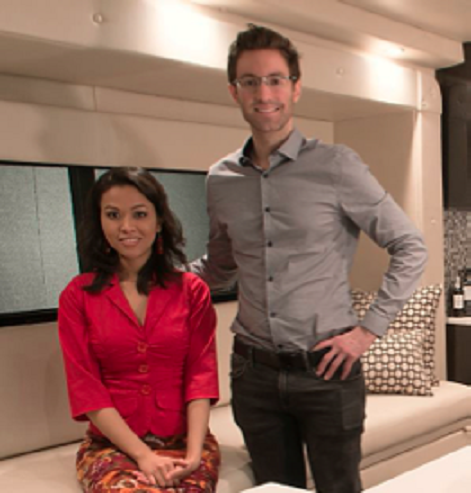 Charles Hoefer Jr. sent the following letter to RV PRO staff Sept 15, requesting that the statement be reprinted in its entirety. The statements expressed do not represent the opinions or beliefs of RV PRO or its staff. Statements presented as facts have not been verified by the publication.
"In May 2014, I launched a fraud suit against my former financial advisors and brokers involved in raising funds for me and my carbon fiber RV maker Global Caravan Technologies, Inc. (GCT). I co-founded GCT in January 2013 as the company's majority owner, Chairman, CEO, and Chief Product Architect. I am the inventor behind the CR-1 Carbon RV, and hold two U.S. patents.
"In May 2014, Global Caravan, under fraudulent defendant control, issued written statements to Indianapolis Business Journal, RV Business, RV PRO, and RV Daily Report. This tactic severely defamed me, and is part of an amended $10 million defamation claim. I could not respond to GCT at the time, as GCT had not entered the lawsuit. A response might have opportunistically positioned the defendants to open separate claims.
"In October 2014, my and jury trial demand was accepted in Marion County, Ind. Allegations detail one of the largest fraud schemes ever led by Indiana residents, and the largest involving the U.S. RV industry. Also in October 2014, GCT became a defendant to my lawsuit.
"To date, nine motions to dismiss have been filed by the defendants – and I won each motion. Former Indiana Securities Commissioner Steve Coons, chartered financial analyst Thomas Gray, and securities compliance expert Doris Roberts have each lost two motions to dismiss. Asset management firm C.H. Douglas & Gray LLC has also lost two motions to dismiss.
"I have been content to let the progress of my case speak for itself. The contents of my claims are serious, and my amended complaint is 53 pages. There is one issue on which I will not remain quiet, and that is the circumstance surrounding my departure from GCT. The only reason I left GCT, and I mean the absolute only reason, is that I tried to stop a major fraud from taking place in China, and I tried to hold those accountable who now claim to control GCT.
"I did not realize until just before exiting GCT that all of my former advisors and brokers were in on the scheme. I thought they might be reasoned with, and I wrote statements of fraud allegations, requested meetings, and highlighted the recklessness of their actions. Once they started to get pinned on lies, and saw their fraudulent Weichai deal slipping away, they staged a cover up.
"I would love to see the defendants prove me wrong and build something in the U.S. They are either incapable, or as I allege, never planned to manufacture in the U.S.
"There is a huge amount of money at stake. My name and property were promoted in China to conclude what was falsely promised to be an RV deal valued over $200 million – with over $20 million also pledged to GCT.
"By marketing me in China, the defendants had obtained and misappropriated prized government grants worth tens of millions – 50 acres of land and a manufacturing permit. The defendants took these grants to the highest bidder, secretly lining up Weichai. When I launched the CR-1 Carbon RV in March 2014, I was asked to fly to China and announce that I would lead a new joint venture with Weichai – a farcical public announcement to build carbon fiber passenger vehicles.
"Weichai's $50 million would be drawn from the stock market on my announcement, and would buy the manufacturing permit. Developers who I thought were in on my RV deal would buy the land. All tens of millions in grant monies would go to – well, guess. I was bribed with millions if I would make the venture look legitimate, letting the defendants walk out clean with riches. The venture could not succeed, and the defendants were supposed to be closing my RV deal.
"Leading to my GCT departure, I outright refused to be bribed or participate in the scam. I pleaded with the defendants to come to their senses, writing, '[if] we immediately pursue a Chinese joint venture, we will absolutely kill our U.S. manufacturing effort,' and, 'I am losing confidence… that we have the right fundraising team and funding strategy in place for this project.'
"By the end of March 2014, I began leveling direct fraud accusations. In April 2014, I discovered that a deal signing ceremony had been secretly planned with Weichai for April 18, 2014. In my refusing to close the deal, the defendants staged an illegal takeover of GCT to try and run the deal through without me and close it by marketing my stolen assets and intellectual property.
"I am seeking damages related to GCT securities, income, and defamation in excess of $25 million. I was guaranteed China RV-related securities and income, theft of which exceeds $57 million.
"The named defendants are Husheng Ding, Christopher Douglas, Thomas Gray, Chris Tzeng, Kyle Fang, Doris Roberts, Steve Coons, Red Wing Capital LLC, and C.H. Douglas & Gray LLC. Global Caravan Technologies Inc. is a defendant intervener, and must defend all claims."