News
NATDA Details Dealer Education for 2016 Show
This article is from our older website archives. Some content may not be formatted or attributed properly. Please
Contact Us
if you feel it needs to be corrected. Thank you.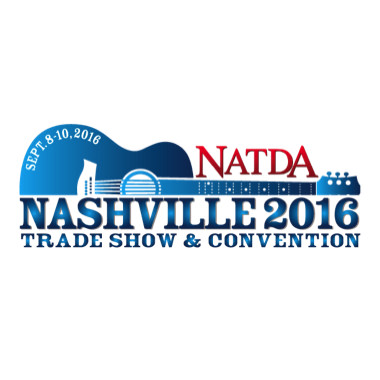 The North American Trailer Dealers Association (NATDA) released the official Dealer Education lineup for the 2016 NATDA Trade Show & Convention being held Sept. 8 to 10 in Nashville, Tenn.
Between 8:30 and 10:30 a.m. Sept. 9, LINK Trailer Parts will host the Exclusive Technical Training (details to follow).
Below is a brief overview of the current Dealer Education schedule that is slotted for 12:30 to 5:30 p.m. Sept. 8.
Dare to Be Different
Who: Bob Clements, president, author & keynote speaker, Bob Clements International
Topic: This fun and upbeat seminar focuses on the importance of having passionate employees. Clements will stress that it is your company's uniqueness, not your commonness that attracts great employees and loyal customers. He will share a mental tool that teaches you how to market to different age groups and emphasizes that price is not why people buy.
Online Marketing Tools and Strategies to Drive Local Traffic
Who: Tracy Amato, director of marketing, Auction123.com
Topic: Your customers always begin their shopping process online. This seminar will cover a variety of processes including a high-level overview of SEO techniques, site content ideas to increase relevancy, the importance of quality images and descriptions of inventory, ways to be effective on Craigslist and how building a strong presence on review sites will boost local traffic.
State of the Trailer Industry
Who: Jeff Jones, national trailer sales manager, Statistical Surveys Inc.
Topic: Jeff Jones will take you through a detailed look at the light and medium duty trailer industry market and focus on trends for all five segments (boat, enclosed, horse, livestock and open). This seminar will cover each segment along with the top selling brands, states, BTA's, price and length groups.
Inventory Management: Best Practices
Who: Marc Hamud, senior vice president, Wells Fargo Commercial Distribution Finance
Topic: In this session, Marc Hamud will cover the fundamental capital and inventory management skills you need to run your business including: understanding the basics of cash flow management, benefits of inventory financing and key industry metrics. The session will give you insights into the benefits of financing, the importance of strict inventory management, as well as provide industry benchmarks around important financial metrics.
Bring Your Trailer Inventory to Life with Visual Storytelling
Who: Anna Hutson, founder & CEO, Avenue
Topic: Powerful visual assets evoke deep emotions in your customers and result in richer engagement with your digital content. Anna Hutson will share insights about the most impactful ways to use visual storytelling and digital marketing channels to engage customers, build your brand and sell more inventory.
Trailer Financing 101
Who: Jared Zimlin, business development director, Priority One Financial Services
Topic: If your dealership is offering financing at any level, regardless if you are selling a few utility trailers to large commercial use trailers, this seminar is a must. Learn the basics to getting more loans approved and the tools you need to be successful. Plus, you will get answers on how finance protection regulations cost you and the roadblocks you may have in place that are actually costing your sales.