Features
A 'Brite' Past Leads to a Brighter Future
When it comes to Star brite, selling one automotive product led to a successful business serving multiple markets, including RVs and marine.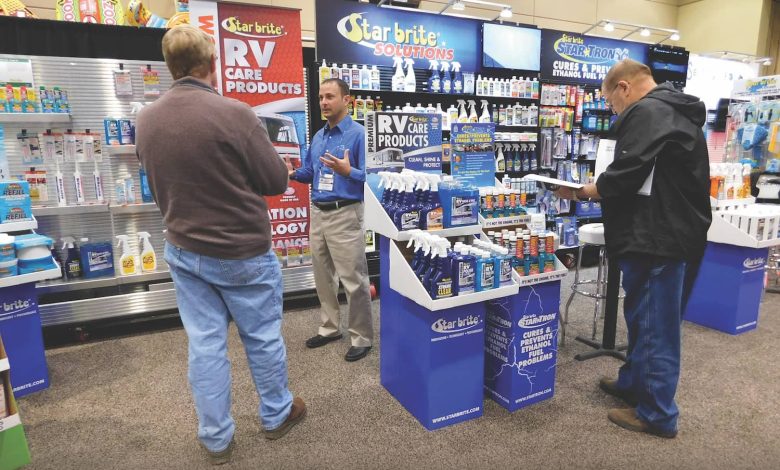 It's been a busy 50 years for Star brite – which celebrates five decades in business next year – and things have only gotten busier for the marine and RV supplier in recent years.
The company, which makes waxes, polishes, and other cleaning products, started out in 1973 with one automotive product: Star brite Auto Polish. Star brite capitalized on its marketing efforts at the time to create memorable and well-known Star brite commer- cials, including the "Junkyard Test" and the Star brite cheerleaders.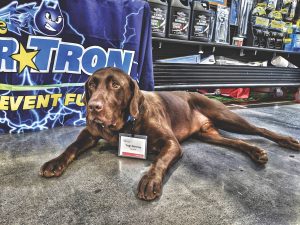 The "Junkyard Test" commercial featured an automobile selected from a junk yard and transformed into a vehicle of beauty in minutes, utilizing Star brite Polish. This led to the development of an expanded lineup of products for auto appearance and maintenance. The Miami Dolphins' cheerleaders became the "Star brites" as part of the promotion in 1981, where they helped promote a store opening, special sales and other events.
It was during this growth in the mid-1980s that Star brite began shifting its product focus to the marine industry. What followed was a lineup of boat care and appearance products.
Since then, Star brite has expanded beyond marine and automotive into the RV industry, aircraft, home care, aviation, outdoor power equipment, powersports and motorcycle markets.
Today, Star brite's corporate offices are located in Fort Lauderdale, Fla., where it employs 50 people. The main production facility is in Montgomery, Ala., where the company manufactures all of the molding of bottles, water and oil-based products, as well as distribution, research and development. The company employs more than 150 people at the production facility in Alabama.
Entering the RV Industry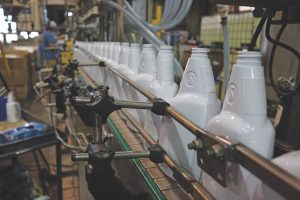 When it comes to the RV industry, Star brite initially got into the business 20 years ago – and fairly quickly got out of it.
"There were a lot of synergies between the marine and RV industries back then. The fiberglass is the same on a boat as an RV. There were and are a lot of synergies between the auto, marine and RV marketplace. They found it was a profitable opportunity for them," says Eric Hahn, director of sales and marketing. "They got out because so many competitors had entered the marketplace with watered-down formulas they sold for cheap."
Star brite re-entered the RV industry in 2016, when Hahn says the company felt an increase in demand from the consumer for a quality product.
"There wasn't suddenly a huge shrink in the number of competitors," says Hahn. "We felt the need to enter back in with a product that wasn't the lowest or highest price point, but a really quality product at a quality price."
The company says it targets the outdoorsman, and all the many outdoor vehicles and boats they might use.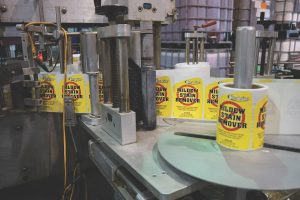 "With the RV industry, we're essentially appealing to the outdoor enthusiast. Someone who wants to take in adventure, get outside and see something different," says Hahn. "Whether it's a hunter, fisherman, camper, RVer or boater, in our minds they all do fall into a similar category. We're really speaking to that class of customer. It makes sense, especially for RV and marine dealerships that have a lot of crossover and who are targeting the same customer. A lot of customers have both a boat and a RV."
Hahn says the company knows that its products aren't used for the necessarily fun parts of RVing.
"Our products are designed to be fast and effective. We know cleaning and maintaining your RV is not the most enjoyable part of owning an RV, so we give them a product that works fast and easy and has a long-lasting effect," says Hahn.
Star brite has about 960 active SKUs throughout all its channels. Many products have a lot of crossover between industries and can be used in multiple markets. Hahn says the highest volume products for the RV market are mildew stain remover, rubber roof cleaner and protectant, and their new boiler system antifreeze for heat-exchange systems and radiant heat.
Star brite only uses distributors to sell its product. Hahn says they use every major distributor to help get their products onto dealer's shelves.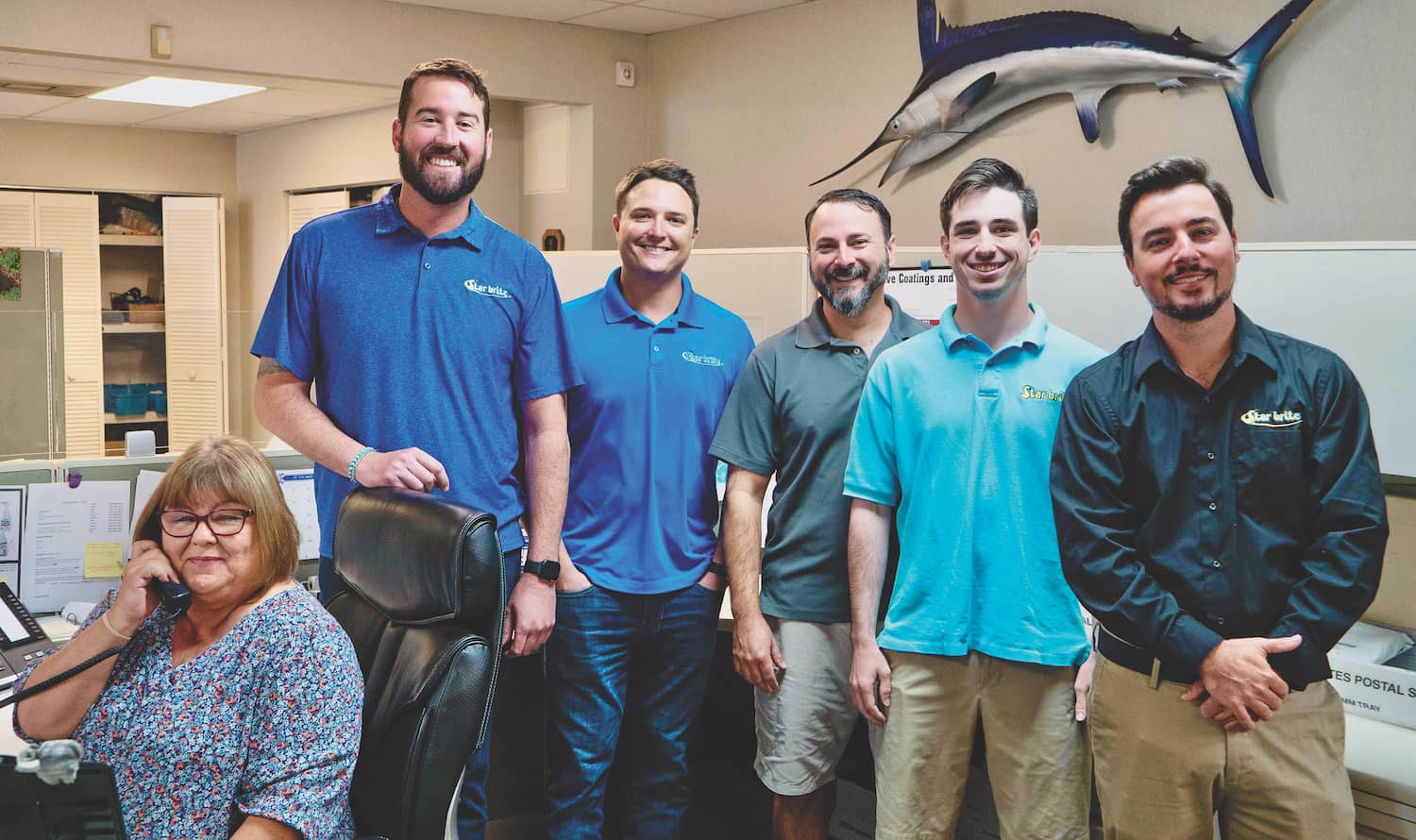 COVID-19 Ups the Ante
Just like many other companies that serve the outdoor industry, Star brite saw a large boom in demand for its products following the COVID-19 pandemic.
"The marine and RV industry have done phenomenally well. What better way to socially distance and get out of the house than in a RV or boat? We've seen some really unprecedented growth," says Hahn.
With the onslaught of new customers to both industries, Hahn says there's a need for education for new customers.
"Our big marketing message we're pushing to dealers is that they need to educate their customers. The customer has bought this new $20,000 to $200,000 RV or boat, and now they need to maintain it properly, protect it from the roads, salt and weather. We need dealers to be telling customers, 'You've made a new investment, now make sure you protect your investment.' We want to get customers hooked on a good maintenance regimen," says Hahn.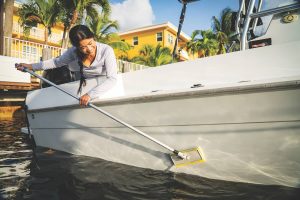 "From the dealership side, that's something else to sell to the consumer. You just sold a RV or boat – you want that customer coming back into the shop to not only buy big things or when something is broken, but to buy something every time they walk through the door. Engine fuels or antifreeze for winterization. There's something in the Star brite lineup for the customer, every time. It's a must have to build that repeat customer business."
One way Star brite plans to help do this is to provide resources for dealers and their customers.
Resources for Dealers
Kouri Carey, director of product, marketing and media for Star brite, says the company came back to the RV industry with a smaller, more focused lineup of products.
"We brought all our black streak removers, washes and waxes, but we brought a lot of unique items as well, things like our magic erasers," he says. "We also brought air care products. Our No Damp product draws moisture out of the atmosphere in the RV, so it doesn't develop mold. It's a type of gas that fills the RV or boat and prevents mold from growing in the first place. We also have an all-natural lineup of RV care that uses tea tree oils."
Carey says they are in the process of reinventing their brand, including updating an outdated website.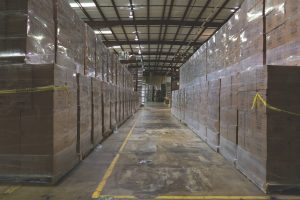 "We have a very outdated website and that's becoming a pain point. Instead of just upgrading to whatever is now available, we're trying to think a step ahead to what our customers are going to want," Carey says. "With so many new people coming into the RV, marine, UTV and ATV industries, we want to be a source for maintenance questions that come through our website, social or search. We want people to be able to find the right product for their circumstance, whether by surface, by stain or by project. We're taking the customer focus and putting it front and center."
The website is still in development currently, but Carey says the company also plans to have information that is project-oriented by what the products can help a customer do and where to buy them.
"For us, it's all about penetrating the RV market and letting dealers know Star brite is back in the market with unique product offerings, rebate programs and a constant drive for innovation," says Hahn. "We're constantly looking for faster ways to clean, maintain and protect your RVs with less effort. The ultimate goal is for people to enjoy using their RVs more and maintaining them less."
'Another large part of Star brite's efforts to support the industries its products are in is through creating awareness around the industries it serves. Star brite sponsors eight TV shows on primetime television and the Discovery Channel. There are even some slated to air on ESPN this year. Star brite is a title sponsor for the new show, 'RV There Yet?' out on Discovery. It follows a group's RVing adventures throughout national parks.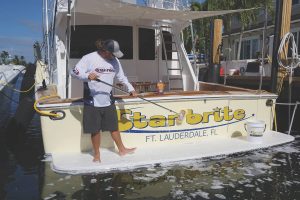 "We'll also feature 'Star brite Adventures,' on our website and social media. They'll be little snippets and series of real trips that real people are making. Sometimes the trip is even just a backyard adventure. It's the chance to watch our pros or normal Joes do what they're doing. We tag our products you need along the way. It's not completely product-focused, though," says Carey.
"We want to keep people engaged in that lifestyle. We see people come back to the dock after a day of fishing, sharing stories, almost like campfire stories. On the RV side, it does become a campfire story, usually over a bucket of suds. A big component of our social media is to be as entertaining as we are informative."
Carey says Star brite is not just building followers – it's engaging real people and creating forums for those people to share.
"Something that's really important for our dealer network to know is that the reason we create all these marketing pieces for web and social is so we can share all that with our dealers," he says. "As we create our library of content, we'll make it accessible so dealers can use it. All the product assets, Q&As, Adventure Series content, product endorsements and other resources will be available to them for use in their dealerships and to enhance their social media presence.