Features
A Club Built for Camping
Churches and businesses partner with Harvest Hosts to meet the growing demand for private destination RV campsites, earning extra income and generating attention for their local communities.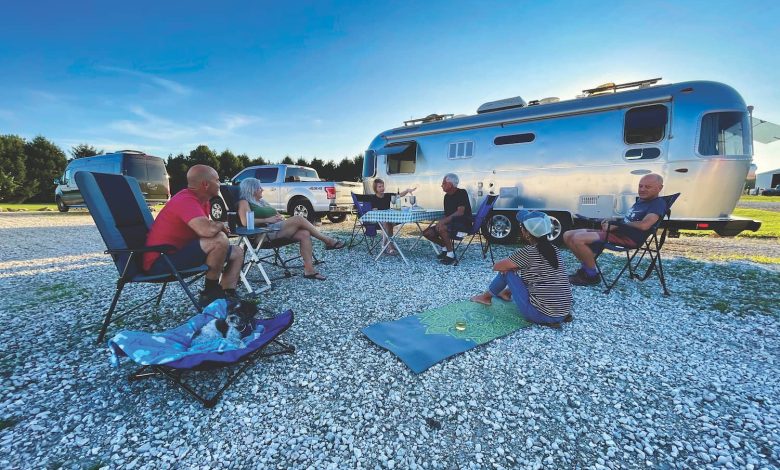 Joel Holland and his wife, Mary Ashley, became avid RVers a few years ago after selling their Washington, D.C., area video technology company.
"We impulsively went out and purchased a fifth wheel and a truck and we RVed through 48 states," says Holland. "We totally fell head-over-heels with the lifestyle."
Along the way, the couple became members of Harvest Hosts, a membership program that matches RVers looking for unique places to stay with an array of hosting businesses across North America, where guests can often enjoy experiences on the properties.
One of the Hollands' first stays through Harvest Hosts was at an alpaca farm operated by nuns in Kansas.[
"We walked away from that experience saying, 'Wow, this kind of experience really needs to be available to more people,'" Holland says. And so, when the opportunity to buy Harvest
Hosts from its original owners presented itself in 2018, Holland jumped at the opportunity.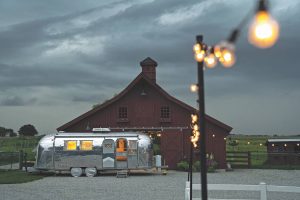 When Holland purchased the business, Harvest Hosts had roughly 6,000 members and 6,000 hosts. Today, the company touts that it has more than 200,000 RVing members and more than 2,800 locations – while continuing to add about 200 host businesses per month.
According to Holland, demand for the company's services is surging as RVing has soared in popularity in recent years, making it difficult for existing public and private campgrounds to keep up with demand.
"The massive surge in RV interest has led to a spike in campground reservations," he says. "This means that many hot spots around the country, like national parks, are regularly booked up months in advance."
Seizing on the opportunity to grow, Harvest Hosts in May acquired Boondockers Welcome, a site that connects RVers to free overnight parking on private property. With an expanding roster of more than 5,800 unique sites – including Boondockers Welcome sites – the Vail, Colorado-based company also is growing at a rapid rate, with 40 employees across the country, according to Holland.
How It Works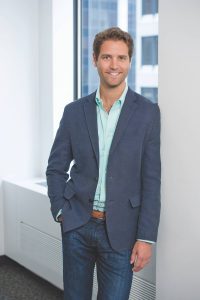 Through Harvest Hosts, members get unlimited access to 655 wineries, 743 farms, 349 breweries and distilleries, 417 golf courses and 546 other attractions, such as museums – all for a $99 annual fee.
Members can view a host calendar and request a stay through Harvest Hosts' online system, as well as post reviews and photos for the hosts they visit. Host sites can accommodate all classes of RVs, except for pop-up campers.
Hosts do not guarantee access to electricity, water or sewer hook- ups, although some do offer them, and stays are for a maximum of 24 hours, at the host's discretion. Members are encouraged to visit the host site and make small purchases or donations.
Although the host sites do not collect camping fees from RVers, some sites earn between $10,000 and $30,000 in annual revenue through sales or donations, amounting to roughly $40 million total across all host sites, according to Holland. Belonging to Harvest Hosts results in free publicity for the organizations and for their respective local communities, he adds.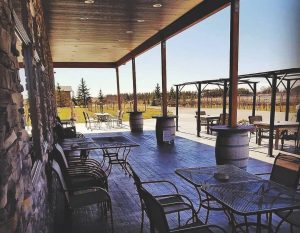 As with many businesses around the country, the pandemic initially brought challenges for Harvest Hosts. But the tide eventually turned, as more customers purchased RVs and began to look at Harvest Hosts as a safe way to get out and explore the country, Holland says.
"There was that brief period at the beginning of the pandemic where all companies seemed to have been caught flat-footed and everything dried up," he says. "At that time, people were not using the program. It was scary."
However, since May 2020, the company's fortunes have rebounded sharply and it has doubled in size, according to Holland, who adds, "Interest doesn't seem to be letting up."
Once states loosened restrictions, Harvest Hosts engaged in a nationwide TV advertising campaign, airing on networks ranging from Fox News to the Travel and History channels and promoted the service on Facebook through video ads.
As the website gained members, and more members have begun utilizing their memberships, Harvest Hosts has continued to focus on building its base of host sites.
An Avenue for Outreach
For many host sites, the opportunity to partner with Harvest Hosts is a both an opportunity to bring in extra revenue and to put its location on the map for travelers. For Our Savior Academy, a private Lutheran school in Smithville, Mo., another focus is outreach.
"It's a way for us to connect to the RV community," says Superintendent Lavonne Pappert, who, with her husband, is also an avid RVer. "We've met some incredible people."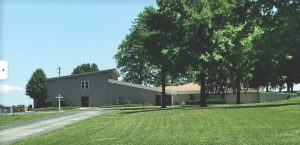 A pre-K through 12th grade school experiencing record enrollment, Our Savior School has made its main Smithville campus accessible to RVers. Located right off the highway and next to a large lake, the site can accommodate up to six RVs, with access to electricity, water and a dump station.
"Our parking lot is very level and sits on 9 acres," says Pappert. "Children have full access to our picnic areas and playgrounds, there's space for people to bring their dogs, and it's quiet."
A host site for many years, Our Savior Academy has watched Harvest Hosts continue to streamline its reservation process and add Venmo as an option for donations – which has benefited the school.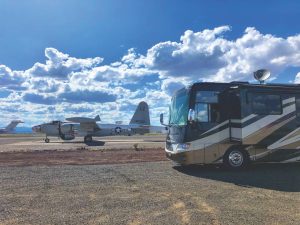 "We've had folks who have been incredibly generous," says Pappert. "One time, we were holding a school benefit at $100 a plate. We introduced ourselves and told our RVers we had extra plates and asked if they would like to come. They donated $1,000. They were excited to help children."
On average, Our Savior Academy earns about $25 per night in donations – up to $400 per month – and its space is full virtually every night. The nonprofit school has been able to use the proceeds to purchase new Bibles, a science curriculum and iPads, and to offer school scholarships.
"We have students coming in from all socioeconomic pathways. Some of these families are just scraping by," says Pappert. "And we're able to serve and help them with their needs."
Meanwhile, serving as a Harvest Hosts site also has enabled the school to minister to travelers in need, such as COVID-positive RVers needing a safe place to recover and a cancer patient who stayed for more than a month over the summer while receiving chemo treatments nearby.
Plenty of Room to Spread Out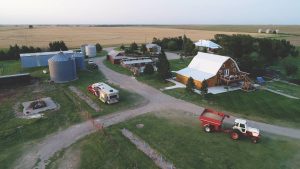 The low overhead of being a Harvest Hosts site has enabled the owners of Shiloh Vineyard & Winery in WaKeeney, Kan., to share land that has been in their family since the 1920s with travelers for many years.
Kirk Johnston, who helped his uncle ranch and farm the land in the 1970s, transformed the property into a winery and vineyard in 2008 with his wife, Treva.
"Initially, we wanted to sell grapes to another winery, but two years after we grew the vines, the other winery announced they were getting out of the business," says Johnston. "That one decision led to a whole cascade of events."
Inexperienced in making wines, Johnston says he read and watched everything he could find to teach himself the process. Six years ago, Harvest Hosts approached the Johnstons about serving as hosts to RVers.
Now, they host up to 12 RVs on their 100-acre pasture, which offers RVers plenty of room to spread out near the Johnstons' small pond and even turn around without having to unhook towed vehicles.
Johnston says being a Harvest Hosts site has been beneficial to the business – especially during the pandemic, when many local groups cancelled weddings and other events.
"Everyone felt very safe here," he says. "There's plenty of room to distance. We didn't even really have to change our protocols. We always clean things well. If it was not for Harvest Hosts, that would have been a really tough year."
He adds that he feels RVers respect his property and are pleasant and interesting guests at the winery.
"When they arrive, they've often been traveling all day and just want to relax," he says. "They're very interesting people with interesting stories to tell."
Harvest Hosts continues to bring a stream of guests to the Johnstons' winery, including in non-peak winter months.
Putting Small Towns on the Map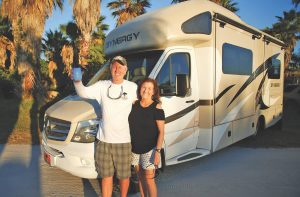 When Harvest Hosts first approached Fluffy Farms, a family-owned, full-service winery in Dickinson, N.D., the owners passed on the opportunity. At the time, owners Deb and Kevin Kinzel were still working to get their business off the ground.
Kevin Kinzel, a farmer at heart who started planting grapes as a hobby, continues to work his full-time job as a mechanic, while Deb Kinzel left work at a local hospital to run the winery full time.
However, a few years later, the couple decided to give Harvest Hosts a try.
"Within two days, people were calling to reserve spots," Deb Kinzel says. "It's been consistent since Day One."
Visitors often take advantage of Fluffy Farms tours, wine and beer tastings – as the winery also has local North Dakota beers on tap.
"We have a full menu, so they can come sit on the patio and have wine and dinner," says Kevin Kinzel. "Sometimes, we also have events they can take part in at the winery also."
For Fluffy Farms, the steady stream of traffic has contributed to positive online reviews, which, in turn, continues to drive traffic for the business – up to 10 RVs per week. Kevin Kinzel recently reached out to the local tourism department to encourage other businesses to partner with Harvest Hosts and bring even more RVers to the area.
Long-Term Vision & Value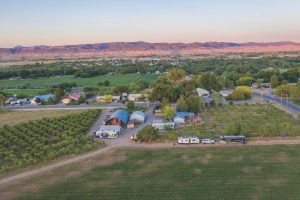 As Harvest Hosts continues to add hosts and build a vision for the future, Holland says the company is constantly evaluating the landscape to get a better understanding of scenic locations that are being underutilized, with space that can enable parking and staying the night.
One recent opportunity the business has identified, he says, are churches.
"Churches are interesting. They're located all over the country and often have big parking lots that are not utilized most days of the week," Holland says.
Among the first churches Harvest Hosts has partnered with, Christ the King Lutheran Church in Lake Tahoe, Calif., has received more than $6,000 in donations and $12,000 in income over the course of the year by inviting RVers onto its property.
Harvest Hosts set up a donation service so lodgers can contribute to the church. Some also attend church services while staying on the property.
Meanwhile, Holland says the team has also recently identified boat marinas as an opportunity for future growth.
While continuing to expand its host base, Harvest Hosts also is partnering with RV dealerships and OEMs. Ohio-based manufacturer nüCamp purchases one-year Harvest Host memberships in bulk to provide to new customers while Grand Design RV offers discounted memberships.
For Harvest Hosts, partnerships with dealers and OEMs offer a way to keep RV owners engaged with their new units, helping to minimize the risk they will sell their units once the newness wears off.
"We're confident a program like Harvest Hosts keeps people RVing longer," Holland says. "We add a lot of value for buyers."