Features
A Grand Vision
As Grand Design celebrates its 10th anniversary, president and CEO Don Clark reflects on its values, culture and what it means to be "all about people."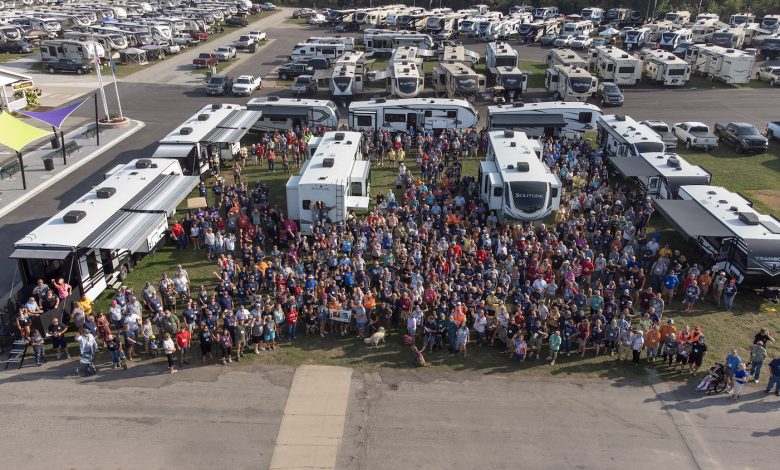 As far as Grand Design RV goes, President and CEO Don Clark says he's thrilled not only by where the manufacturer is with product, but with the "positioning of the company."
"We haven't compromised the business model in 10 years," Clark says.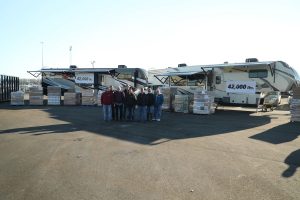 After a decade in business, any company employee at any level would be proud to say the same about where they work. It's no different for Clark, who founded Grand Design – which became a Winnebago company in 2018 – with his friends Bill and Ron Fenech. The company's success in the industry is admirable. Clark says Grand Design is known as a premier brand in every segment it produces, but how the company relates to its employees, dealers, customers and the larger community is also something to emulate.
"Getting closer to not only the dealers and the customers has been personally and professionally rewarding," Clark says.
As he sees it, Grand Design, which is located in Middlebury in Elkhart County, Indiana, plays a part in one of the most expensive investments a customer may ever make, besides buying a home.
"People save up a lifetime to travel in retirement, and we know we're going to make an impact on our customers' lives, and we want it to be a positive one," he says.
In addition to that positive impact on Grand Design's customers, the company strives to do all it can for people in need.
Fostering a Caring Culture
"To us, it's just not about a paycheck," Clark says. "It's about making an impact in our community, making a positive impact in our industry and hopefully along the way, we have a positive impact on the environment, and certainly on our customers' lifestyle."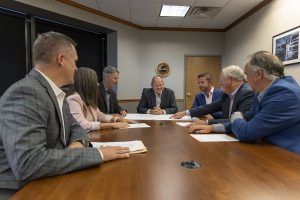 Clark credits the Grand Design employees – which totals about 2,500 team members – with their passion for helping others, noting the time the Middlebury food pantry needed donations. By the time all of Grand Design's employees had pitched in, they were able to give a semi-truck full of food. Clark said the food pantry volunteers were so touched, they cried.
"That's the kind of community spirit that our people have," he says.
As for creating a caring and giving company culture, Clark says many things have happened over time in the decade since the company was founded to bring that culture to fruition.
"We're 10 years old now, and we've never asked a plant to work a Saturday," he says. "We know the career has to support the family, and the family has to support a career."
He also notes that if a tool is needed to do a job well, the tool is provided. He says, "We allow our employees to run the company."
Even though Grand Design's location in Elkhart has meant the company has dealt with a tight labor market, Clark says the company has seen times when there was a waiting list of people wanting to join their team.
"We have attracted and become one of the businesses of choice that people go to," he says.
Vision and Values
Grand Design's reputation has no doubt helped it become a popular place to work, and the company's values contribute to that. On the company's website are listed seven key characteristics that the company strives to embody:
Long-term value
Customer focus
Staying connected
Experienced workforce
Class-leading warranty
Raising the quality bar
Superior service
These values are even seen in the feeling the company wants to promote to its customers through its products' names: Transcend, Imagine, Reflection, Solitude and Momentum.
"I think our No. 1 quality is we put our money where our mouth is," Clark says.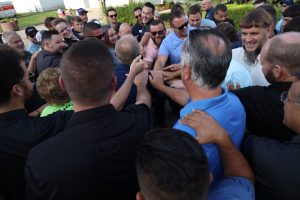 "Our people care about our ratings and customer satisfaction. It all interconnects – what our goal should be is a great ownership experience. The more satisfied customers that are out there, they'll spread the word – word of mouth spreads faster than a billboard. It will help not only enhance our industry and helps the good work the associations have done in growing our industry, it will propel people to want to go camping and travel and see North America."
After a decade as head of Grand Design, with three children who are embarking on their own adventures – Courtney Marie is a fifth-grade teacher, Kathelyn Nicole is a junior at Belmont University in Nashville, and his son, Austin, recently joined sales at Grand Design – Clark says he wishes he had more time to go RVing himself.
"I know why people like to build memories traveling, seeing the country and doing it from an RV," he says. "It really is all about people.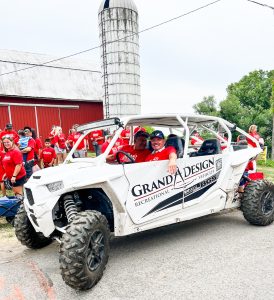 "As we've grown, we've been very careful not to become big. There's a difference between becoming big and growing," Clark explains. "We're investing back into the business and investing into a long-term future for Grand Design."
Looking back, Clark says he's happy he has learned from his mistakes – noting he believes people learn more from their mistakes than from their successes.
"If you want to build a great company, surround yourself with great people," he says. "I've been in the industry for almost 40 years, and I'm just as enthused as I've always been."