Features
A New Paradigm for Fifth Wheels
Start-up Alliance RV launches into the luxury fifth wheel market by using 'crowd-sourced' input to produce what they believe is a superior product.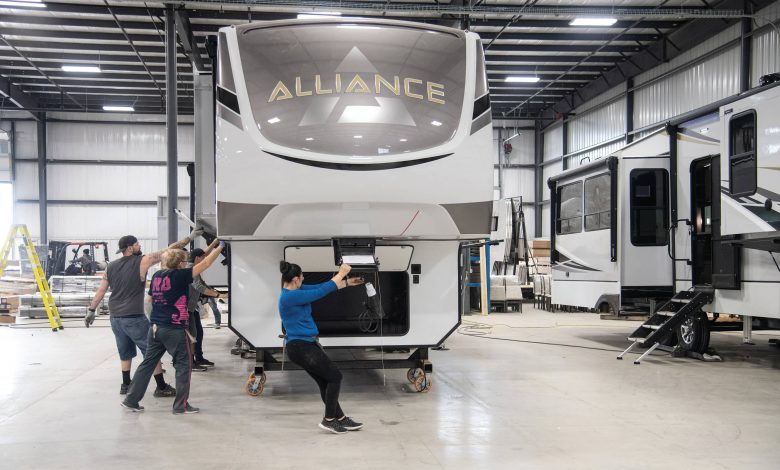 The Brady brothers have been busy.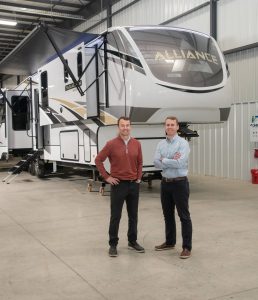 In the span of less than a year, Ryan and Coley Brady have launched a start-up RV manufacturing company, had a 113,000-square-foot production facility built in Elkhart, Ind., and successfully launched the Paradigm – a luxury fifth wheel that was designed and built in part via crowd-sourcing feedback.
"This is the year of the Paradigm," says Ryan Brady, of Alliance RV's fifth wheel product launch, "and 2021 will be the year of the (Valor) toy hauler."
The Paradigm represents the culmination of considerable forethought, which started before the first Paradigm was built, according to the brothers, who say they researched different market product ideas from various manufacturers and then aggressively sought out feedback from dealers and end consumers on what they would like to see in a fifth wheel.
"We wanted to figure out what we could accomplish from addressing consumer pain points and elevating what they liked," Coley Brady says.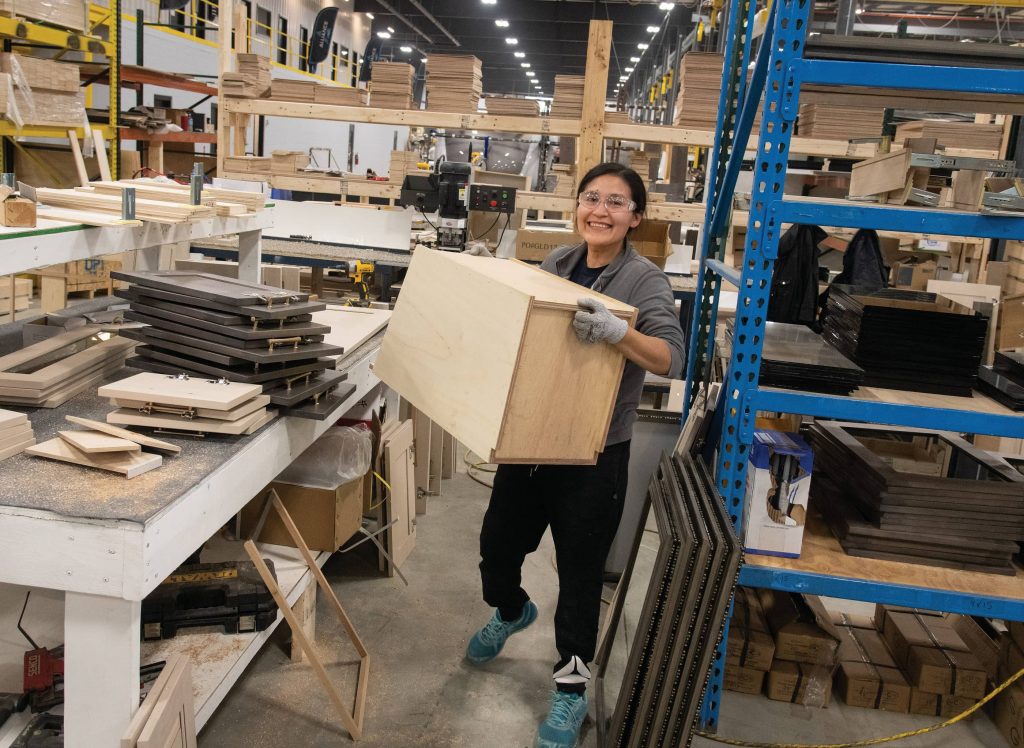 Under the direction of Bill Martin, Alliance RV's vice president of customer experience, the company launched a Facebook page that solicited feedback from about 3,500 people, the majority of whom are current RV owners. "It's been a great resource and a game-changer for us," Coley Brady says, adding that the feedback on social media has influenced and guided Alliance RV on everything from design and how the company goes to market with new products and floorplans. "They (Facebook users) have fifth wheels and provide us input in real time that helps us deliver an exceptional product," he says. "We've essentially crowd-sourced an RV. We won't please everybody, but we're building as much consensus as possibly in our design." There were two pain points that regularly surfaced, Martin says: running gear and quality.
"We heard about everything from tire blowouts and springs going flat or breaking to spring hangers failing on big fifth wheels," he says. "Those are all camp-stopping events that can leave you stranded roadside."
As a result, Alliance RV enhanced its entire running gear system so that "even if you're a new RVer and don't know enough to ask about those components, they come standard on our coach."
"We were hearing all these issues with other brands that we knew we could resolve and minimize the potential for failure," Martin says. Solutions include spring hangers reinforced with D-brackets and use of Azdel in its sidewall manufacturing to help prevent delamination.
"When someone has a coach that delaminates, the news travels throughout the RV community and people get scared to travel because they don't know what might happen next," Martin says. "Most manufacturers use glue-on plywood – we've stepped it up."
Additional consumer feedback revealed a need for better organization of coach wiring. To address this, Alliance RV has employed a guide in each unit with color-coded wiring, as well as plumbing shut-off valves at each toilet, sink and shower to minimize and isolate issues.
"We make adjustments in design and manufacturing in real time based on input, whether we're adding a desired feature or reconfiguring existing components," Martin says. "We're building a coach for the customer based on what they want – not what we think they want."
Currently, the Paradigm is available in four floorplans ranging in length between 37 feet, 10 inches to 40 feet, 7 inches and in gross vehicle weight ratings between 15,000 pounds and 16,800 pounds. All units come standard with a king bed (a queen is available as an option), an 18-cubic-foot gas/electric (or residential-style) refrigerator, a 50-inch Smart TV, and numerous residential touches. All floorplans are washer/ dryer prepped.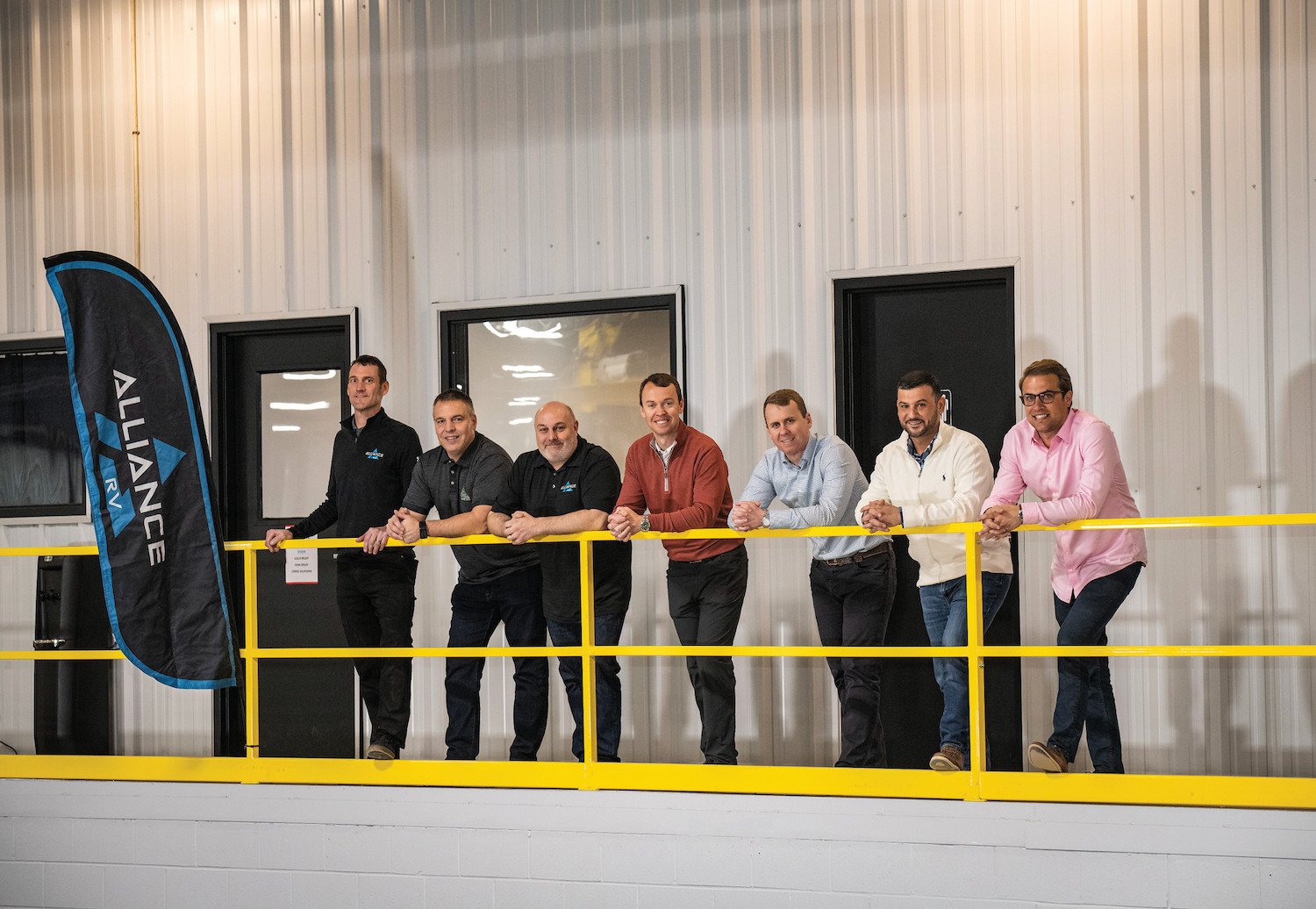 Careful Planning Pays Dividends
As Alliance RV was assembling a team (which now numbers around 100), it was honing the product's floorplans and feature sets.
"We were really deliberate and intentional developing Paradigm – we didn't want to introduce just another 'me-too' product, so we invested a lot of time on its design and features," Martin says.
The initial phase also included critical evaluations of vendors to ensure the company was selecting high-quality components, according to Martin.
"We strategically selected a very intentional group of suppliers," he says. "It's why we're using a Lippert chassis and Dexter and MORryde in the running gear – we want the best."
Production began in late fall out of a temporary facility where it built a handful of units to showcase at a few of the early 2020 retail shows in January. The company began full-scale production that same month in its new facility in Elkhart, of which 90,000 square feet is dedicated to manufacturing and 10,000 square feet for inspections.
"We're intent on methodical growth," Ryan Brady says, "and plans include construction of another building in 12 to 18 months for the next product line. Our current campus sits on more than 100 acres that we can expand on, which showcases that we're in this for the long haul."
Once a unit is manufactured, it receives a "performance-driven audit" and is test- driven for 20 minutes on various roads and speeds.
"The test drive allows us to shake the unit down a little bit so we can really make sure it's operating in the most optimal way," says Coley Brady, who adds that, to his knowledge, Alliance RV is the only manufacturer who performs such a test.
Once the road test is complete, a pre-delivery inspection is conducted by an independent team, outside of the production team.
"The advantages of having an independent inspection is it avoids any potential bias from production," Ryan Brady says, "and possibly letting things go that shouldn't go. The team critically examines each RV from a different perspective and, if there is an issue, it can be communicated to production so it's rectified in real-time. They're a fresh set of eyes who also helps us deliver a higher quality product."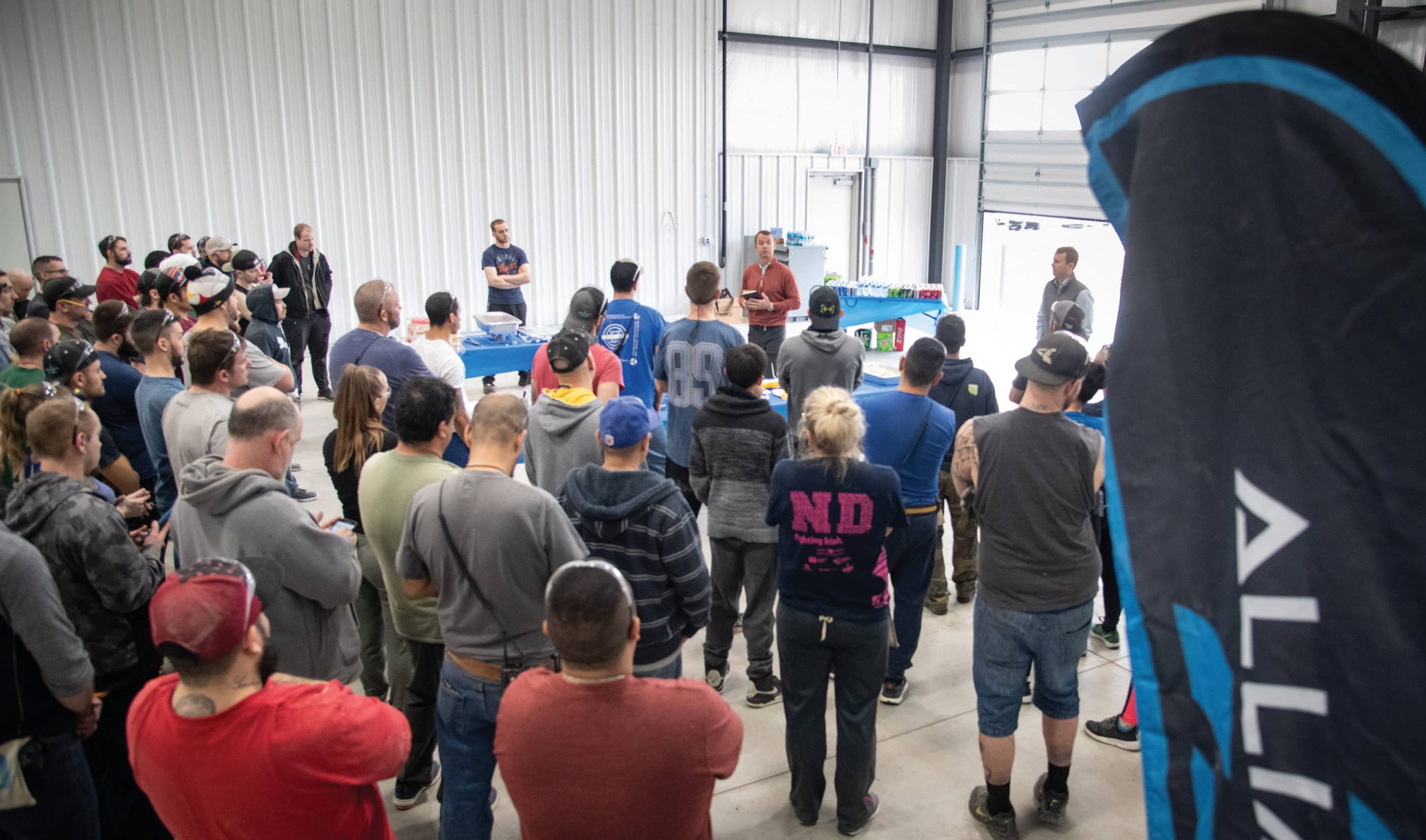 Creating Long-term Alliances
The Alliance RV team is determined to foster fruitful and mutually beneficial relationships with its dealer partners.
"We want them to know who they are doing business with in order to promote longevity with their senior management teams and develop transparency," Ryan Brady says. "We feel that if we do our jobs and deliver a well-built, highly functional RV that performs well, then we'll develop loyalty in the marketplace from dealers to consumers. When the time comes for RVers to upgrade, downgrade or move to a different manufacturer, we want to be the first brand they look to."
The company presently has about 100 dealer locations, which are determined by Alliance RV's model of one dealer per market, one brand per price point.
"It's a model designed to resonate with dealers and help them with their turn times and build a story around what we're doing here at Alliance RV," says Coley Brady, adding, "the 'Alliance' name also implies we have an alliance with our dealers, vendors, our employees and our Elkhart community. We're all in it together."
Ryan Brady says feedback Alliance has received from consumers at RV shows has been overwhelmingly positive.
"When consumers walk through our RVs, they are initially impressed with the overall appearance," he says, "then, when they dig a little deeper into its unique features, they're drawn to our units. When that's bundled together with our responsiveness to Facebook-driven initiatives, and the fact that we're the business owners and we're all accessible, it all adds up to a winning recipe."
Customer Service After the Sale
Meanwhile, the company's motto, "Do the Right Thing," extends to its warranty, which is a one-year base warranty and three-year structural, as well as service.
"There is no 'one-size-fits-all' service solution," Martin says. "RVers are transient by nature, so we need our dealer partners around the country to help service customers as soon as an issue arises."
If, for whatever reason, a customer can't obtain service, then Alliance RV is available for assistance. "We'll work with customers to find the best way for a solution no matter what the circumstances are in order to best meet their needs," Martin says.
"Our top priority is to keep them camping." The company, he adds, has an enterprise resource planning software system that allows it to be well-connected with dealers to ensure rapid response rates.
"It's all about partnership and making things easy for the dealers, who, in turn, can make them easy for customers," he says.
The company's senior management team personally contacts each retail customer.
"When we see a new registration, we'll pick up the phone and give them a call to make sure they're happy with their coach," Martin says. "I give them my cell phone number in case they have questions or issues. Our parting words are, 'If you're not getting your service needs met, please don't hesitate to call me.'"
As for the future of Alliance RV, Ryan Brady says he sees good things ahead for the company, provided the RV manufacturer stays the course.
"If we do our jobs and stay true to the mission of listening to our customers and providing an excellent ownership experience, then demand will be there for our products," he says. "We have our game plan."