Features
Acquisitions Shaking Up Dealer Sector
In this crazy pandemic year, some companies are still bullish on buying dealerships.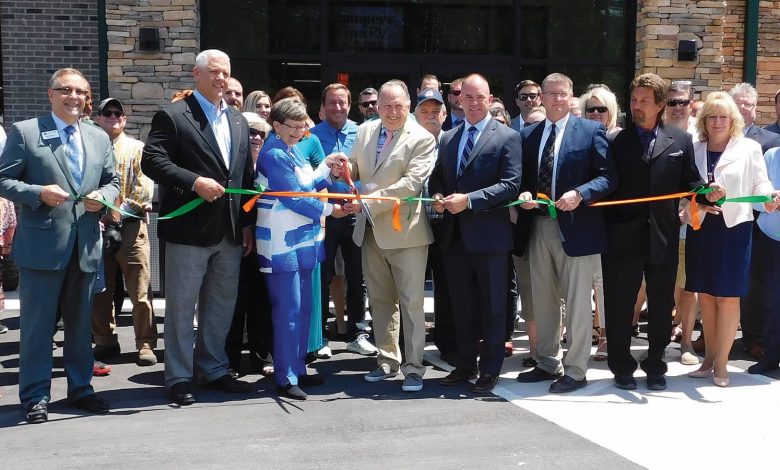 Since its formation in 2018, RV Retailer has grown to 33 locations (and counting) across eight states and has emerged as a fast-growing RV dealership consolidator.
With revenues exceeding $1 billion, the network continues to grow in 2020 – even in the face of the COVID-19 pandemic.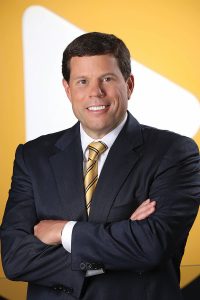 RV Retailer is committed to continuing its growth in 2020," says Jon Ferrando, co-founder, president and CEO of Fort Lauderdale, Fla.-based RV Retailer, pointing to the company's May acquisition of Cousins RV's three Colorado stores as the latest example. "This gives us an incredible RV business in Colorado and a platform for future growth with a proven business leader in (Cousins RV's co-founder) Jim Humble leading the market."
Ferrando adds, "We have closed on the acquisition of eight stores in 2020. RV Retailer was built to grow through all cycles, including the downturn. While many companies will be in retrenchment mode, we are well-positioned to continue our strong growth over the next 12 to 24 months. We believe there will be many acquisition opportunities to execute in the wake of the COVID-19 pandemic and the resulting economic recession."
Business Plan Mimics AutoNation's
Ferrando says there are a number of key factors his team considers when pondering an acquisition.
"We are targeting acquisitions in markets well-suited for us to build out our network of RV sales and service centers. Our primary focus is on large RV markets with favorable demographics for long-term growth. Within these markets, we are looking for the best retail locations and high-quality dealership facilities.
"We are also looking for great management teams to partner with, particularly if it is a platform acquisition to enter a new market," he adds. "The RV product mix offered by the acquisition target is important, along with product brands we can add to the dealership through our relationships. Lastly, we look at the valuation: The purchase price has to be fair for both parties and we have to ensure that we get an appropriate return on our investment."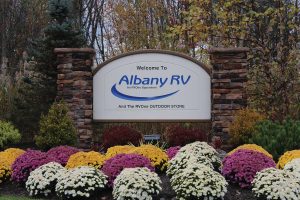 RV Retailer's business model is similar to the plan Ferrando followed at AutoNation, which turned the business from a startup to a $20 billion enterprise. He served as executive vice president/general counsel, corporate development and human resources of AutoNation prior to leaving to form RV Retailer. Fellow AutoNation alumnus John Rizzo serves as RV Retailer's executive vice president, CFO and treasurer.
Ferrando concedes he had limited professional exposure to the RV industry prior to 2018, but explains, "Everything we expected about the opportunity to build a great company in the RV dealer industry has been true and we are executing on it already. The fact that we have the best RV retail talent in the industry as partners in our company – and more to join – has helped tremendously, both with the learning curve and our operating performance."
Ferrando and his business partners launched RV Retailer in January 2018 with the backing of Hanover, Md.-based private equity firm Redwood Capital Investments.
Redwood is "an exceptional investment partner with sufficient capital to fund our long-term growth plans," Ferrando says. "This business also creates significant cash flows that we will reinvest back into growing our company. We don't have a plan to go public."
Unlike other private equity firms, which typically exit a business investment after five to seven years, "Redwood takes a long-term ownership view, which allows us to focus on building a great business for the long-term, versus focusing on short-term considerations," he adds. "We believe this puts us in a competitive advantage on acquisitions as a preferred buyer, as we can make the right long-term decision for the business, our OEM partners, employees and customers."
The arrangement has worked extremely well for RV Retailer, according to Ferrando. "We spend zero percent of our time seeking equity capital for expansion and 100 percent of our time on operating and growing the business," he says.
RV Retailer currently has stores in Arizona, Colorado, Iowa, Florida, New York, North and South Carolina and Texas. The company has focused much of its attention on the Sun Belt – and for good reason.
"The Sun Belt has great overall demographics in terms of population growth and RV industry growth prospects. The top two states that we have targeted from the beginning are Texas and Florida," Ferrando says. "We have 15 stores in those states already and expect more. (Texas and Florida together account for over 16 percent of U.S. industry RV sales, according to Statistical Surveys). We have also made excellent acquisitions in Arizona and the Carolinas, which are very strong RV markets. We have expansion plans into other (geographic areas) as we execute on our long-term strategy to build a sales and service network for our customers from coast to coast."
While Ferrando says RV Retailer is open to the prospect of launching its own retail outlets, thus far it has only done so with one store, in Tyler, Texas.
"'Greenfields' (startups) are an important part of our growth strategy, but it takes time to develop them," he says. "We have several more that we are working on."
Ferrando did not elaborate on their locations.
Not the Only One
While RV Retailer is the largest and perhaps most prominent of the privately funded RV dealer networks, it is far from the only one growing through acquisitions in recent years.
Campers Inn RV, based in Jacksonville, Fla., describes itself as the largest family-owned dealership in the country, with 30 locations in 12 states, primarily along the East Coast.
Founded by family patriarch Arthur Hirsch in 1966, the business has added four dealerships in each of the last two years. Its most recent acquisitions were Boat-N-RV dealerships in Albany, N.Y., and Hamburg, Pa., and Campers Inn RV of Conway, S.C., all announced in March.
Further expansion opportunities are in place, according to CEO Jeff Hirsch, who told RV PRO earlier this year that Campers Inn plans to grow without the need to go public.
"I think there's something to say about a family business. And not to say that corporate business is bad … but I think that being a family business creates a certain amount of latitude for us. Our money is very patient. And I think patient money lends itself to making the decisions that are going to impact the company favorably."
A second regional chain is Family RV Group, which has 12 locations in five Midwest and mid-South states. Founded in 1968 as Colerain Family RV, a family-owned RV dealership in a northwest suburb of Cincinnati, the network rebranded as Family RV Group after being acquired in 2016 by private equity firm Kidd & Co.
The private equity firm's investment has helped Family RV grow its geographic foot- print to 12 locations through acquisitions, with the latest being Candys Campers in October 2019.
Today, those locations loosely follow the I-75 corridor: three in Ohio, two in Indiana, three in Kentucky, three in Tennessee and one in northern Georgia.
Meanwhile, on the West Coast, Blue Dog RV has grown to 17 stores since the dealership's founding in 2008 in Post Falls, Idaho, by John and Rebecca Asplund.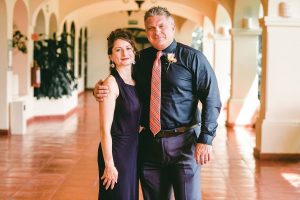 In July, the dealership acquired Larry's RV in Redmond, Ore., which will be rebranded as a Blue Dog RV store. Also in July, Blue Dog announced it was breaking ground on a new dealership on 5.5 acres in Anderson, Calif., with plans to open that facility in the fall.
Blue Dog's stores are located in the Pacific Northwest states of California, Oregon, Washington, Montana and Idaho, plus Nevada, and one location on the East Coast, in Fleetwood, Pa. The group is fairly evenly split between established dealerships and startup operations.
"We are in acquisition mode and will have at least one more (deal) finalized by end-of-year," predicts Marc Hauser, chief financial officer.
Despite a softening market for RV sales during late 2019 and early 2020, as well as a national economy that has been battered by the COVID-19 pandemic, Hauser says Blue Dog RV remains optimistic regarding the RV market's long-term outlook.
"Our industry is very resilient and seems to bounce back stronger and more disciplined after major catastrophic events (such as the Gulf War, 9/11, 2008 financial melt- down, etc.)," he says. "Our focus has always been not just in the short-term viability of the industry but also the five- to 10-year landscape – and we are very bullish on the strength of our industry."
Publicly Held Dealerships Also Big Consolidators
As privately held dealership groups continue to eye acquisitions moving forward, they are likely to find themselves in competition with the two publicly held dealership groups: Camping World and Lazydays RV.
Founded in 1976, Lazydays consisted of one mega-store outside of Tampa, Fla., for most of its corporate life. However, following its 2009 acquisition by private equity firm Wayzata Investment Partners and the company going public in early 2018, the dealership group has acquired a number of dealerships in strategic markets throughout the country, most recently the June acquisition of Elkhart, Ind.-based Total Value RV – the largest retailer of motorhomes in the state of Indiana.
Lazydays now has nine dealerships in Arizona, Colorado, Florida, Indiana, Minnesota and Tennessee, plus a dedicated service center near Houston. The dealership group announced in July that it is building an $11.3 million store in Murfreesboro, Tenn.
Lazydays CEO William Murnane declined to be interviewed for this article. Meanwhile, Chicago-based Camping World, with 150 retail locations across 36 states, has slowed its streak of acquisitions – at least for now.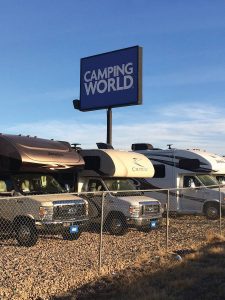 Camping World was the acquiring party in 13 of the 14 dealership purchases made in 2017, according to data from investment banking firm Baird. However, Camping World's pace of acquisitions slowed to four acquisitions in 2018 and just one in 2019, according to Baird. Camping World has not made any acquisitions thus far this year.
In an interview with the Bowling Green (Ky.) Daily News at the end of 2019, Camping World CEO Marcus Lemonis stated, "We are always looking to grow our RV platform. We've made a number of acquisitions, but 2020 is really about executing what we already have."
To get a sense of the extent to which Camping World, Lazydays and private dealer groups are driving acquisitions in the dealer segment, one only has to look at the numbers, as tracked by Baird. (Note: The RV Dealers Association and the RV Industry Association do not specifically track dealer-related mergers and acquisitions.)
In its report, "North American M&A Activity and the RV Market," issued in January, Baird recorded 45 acquisitions of RV dealerships between 2015 and 2019. Of those deals, Camping World, Campers Inn, Family RV Group, Lazydays and RV Retailer were the acquiring company in all but four of those deals, according to Baird data.
"Acceleration in M&A activity (is) being driven by the growth of major retail/ dealership chains," the Baird report states.
At the same time, privately-owned RV dealerships still far outnumber private and public dealer consolidators. For context sake, 2019 data from the U.S. Census Bureau shows there were 2,165 RV dealership firms in 2017 (a figure that includes multi-location dealerships being counted as one firm). Even if each of the 250 stores owned by the six dealer consolidators mentioned in this article were counted individually, that would still account for less than 20 percent of total U.S. RV dealerships.
RV Retailer Optimistic Outlook
For his part, RV Retailer's Ferrando says he sees plenty of opportunities for the dealership to grow its business in 2020 and beyond.
"We plan to continue growing all aspects of our business. In addition to increasing sales, we are executing on a plan to significantly increase our service, parts, and colliusion business, with most of it coming from customer pay," he says. "This will provide better customer service after sale and allow us to build a strong, long-term relationship with the customer. We are also building out major investments in training and development for our management teams, future leaders, and associates in key roles like sales and service."
While RV Retailer launched at the start of an industry downturn – and while this year's prospects for the RV market remain cloudy – Ferrando sees plenty of reason for optimism.
"We view it as an excellent time to step into the RV industry," he says. "The long- term demographics are strong, with 10,000 Baby Boomers a day retiring over the next decade and many Millennials adopting the RV lifestyle. When you combine this with the OEMs producing appealing products, the outlook is bright."