Features
Antop Antenna Adapts to the Changing Market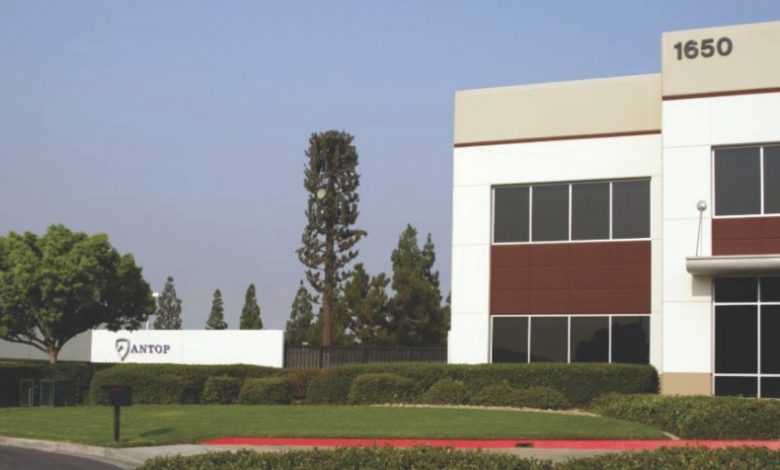 Sometimes, there's nothing better than the original.
Antop Antenna is an original name in the antenna world, having manufactured antennas for RVs, homes, and almost any other application, for more than 35 years. Carl Sampson, national sales manager for Antop, says the company enjoys a strong presence in the antenna market today. "We have two factories with over 1 million square feet and more than 2,000 skilled workers," says Sampson.
"It was about five years ago we started manufacturing our own brand of antennas, instead of just doing OEM. The market was starting to change," he adds. "We could bring our own products in with fewer restrictions. We also noticed customers of satellite and cable TV start to cut the cord. In 2018, the pay TV industry lost more than 1 million subscribers for the first time in a quarter."
Sampson says that when he refers to pay TV, he is referring to cable and satellite TV and less to subscription models like Netflix and Hulu. He says he sees subscription models as a way for people to "trim the cord."
"Customers are cutting back from their 150 to 350 channels through pay TV and paring down to an over-the-air antenna, plus a subscription like Sling or Hulu," he says.
The conditions were right, so Antop Antenna partnered with distributors to get their antennas in the hands of dealers, who could then sell them to their customers. The company manufactures antennas for RV OEMs and for the aftermarket.
"When we started, we were doing a lot more selling directly to the end user. We were selling on websites directly like AntopUSA.com, Amazon and others, but then we were approached by both resellers and distributors who, as they saw installers and integrators embracing the Antop product, said they wanted to partner," Sampson says.
Currently, Antop sells its product at all three levels: direct to consumer, to OEMs, and through distributors/ resellers.
"We're well-established," Sampson says. "Within the last five years, we've come out with our own technology. We're established, we have the technology, customer service and the happy customers."
Antennas for All Campers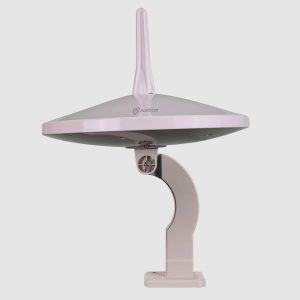 Antop Antenna has options for every camper – from those who want their antenna to have a minimal footprint to those who don't care how large the antenna is if they can get more channels.
"We basically have two different lines of antennas: indoors and outdoors, and two basic types of antennas: omni-direction and directional," Sampson says.
He says the company's Paper-Thin antenna models are popular with RVers who don't want their antenna to take up much space.
"They're very popular in the RV and trucking industries because it's as simple as using the included suction cups or sticky strips to attach the antenna to a window when the RV is parked," he says. "It offers 360-degree reception within 15 to 35 miles of towers, depending on the model. You don't have to do any drilling or installation (in the RV). You just connect it to the TV and then you can put it on a wall or window around the camper."
Indoor models include omni-directional and directional, both of which take up minimal space inside RVs. All campers must do is search for local towers, point their antenna that direction (if directional) and run a scan on the TV.
A directional antenna has the benefit up picking up towers farther and with stronger signals than omni-directional, but it must be pointed in the direction of the tower(s). Omni-directional antennas will pick up towers in any direction, but don't have as far of a range.
"Many campers prefer our UFO models, as I call them, antennas because they don't have to do much, other than get near to the tower(s)," Sampson says. "If they want to reach towers 70 miles away, they would have to get one of our directional antennas and point it in that general direction."
The Big Boy antennas are larger models, and they have a general range of 70 to 85 miles, with a 120-degree reception range or spread from the front of the antenna.
"I think there is an application for all of them," Sampson says of the company's antennas. "If you live where you have towers all around you, omni-directional is great. Especially if you are in an RV someplace where there are towers about every 50 to 80 miles. Just park your RV within range of the towers and something like the UFO model would get great reception. If you're not regularly within 15 to 35 miles or able to get closer to the towers, you might want to park and raise the Big Boy antenna. Some RVs have a mechanical arm that lifts the antenna up.
"We have a lot of customers with toy haulers going out to places like empty riverbeds and dunes to take their buggy that love still being able to get a signal from 75 miles away," Sampson adds.
Antop has developed its own technology, like the Smart-Pass technology, which allows a customer to decide whether their antenna is in "amplified" or "passive" mode. If an RV doesn't have an inverter to plug into regular power, there are antenna models that are passive and give ranges up to 70 miles. When power is available and it's amplified, that range extends up to 85 miles depending on the model.
Manufacturing Durable, Stylish Antennas 
Antop antennas are both durable and somewhat stylish compared to old models, according to Sampson.
"They are very easy to look at compared to the old antennas that had all the metal tines," he says. "The second you got in a hailstorm or salty climate, the tines were ruined. Some of our outdoor models have VHF Enhancement Rods, which are UV coated just like the body of the antennas, to create a protective shield around the components inside. Many of our Big Boy antennas made for the outdoors have a stand to put inside if you don't want to have to drill through the top of your RV."
If a camper doesn't like having an obvious antenna in their RV, Antop even has some multi-functional antennas that are designed to also be a picture frame, or a world map. "It's a win-win. You get to see your family and pull in over-the-air channels," Sampson says with a laugh. "We're always thinking about the people who use our products. We want to make our products convenient, functional and still consider aesthetics."
To support its customers, Antop Antenna provides a variety of assistance, including 24/7 email support, online user manuals, access to product support paperwork and call support.
"If an installer is out doing an install, they can text in a quick, 'Hey,' if they have a question. We try to minimize returns, not just for our cost, but for the frustration caused by having to return the product," Sampson says.
For dealers, Antop provides collateral for marketing teams and videos they can use to aid in the sales process. The company also provides resellers with materials like sell sheets, door hangers or flash drives filled with information.
"People should start looking for our products in different places they wouldn't expect – everywhere from grocery stores on convenience racks, home improvement stores – everywhere. People will see a lot more of our product roll out as our distributors begin to sell more," Sampson says.
Not only do antennas offer campers the chance to watch TV while on the road, they can increase radio reception as well.
"Both TV and radio are sent over radio frequencies. Some models are specifically tuned or created for FM stations," Sampson says. "Those focus on the block of radio frequencies that are made and set aside for radio. They are better than the ones that pull in all the radio frequencies."
Regardless of the use, Sampson says he never gets tired of hearing from satisfied customers.
"Working for a company where you actually get a call from a customer who says, 'your antenna gets me a better picture than my cable or satellite ever did,' – that's rewarding."