Features
Blog: Is Advertising During the Pandemic Worth It?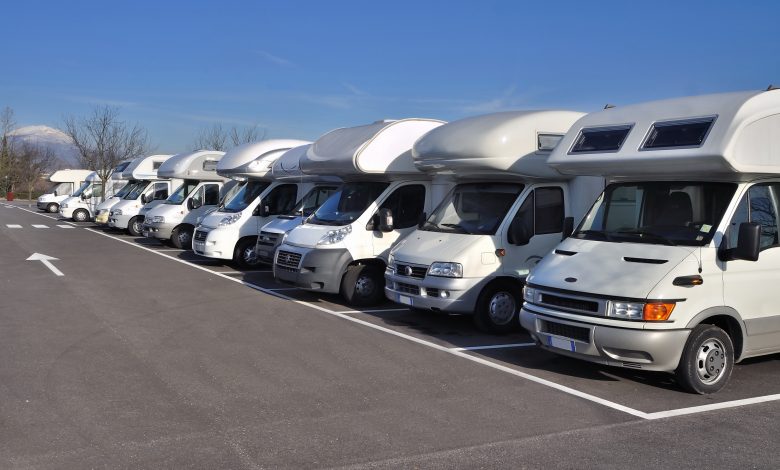 For the RV industry, this year will be one to be remembered. Although recent sales are booming, (which will be short-lived) many RV shows and events have been cancelled through the end of 2020. Shows that have been around for decades, like the California RV Show and the Hershey Show, have been cancelled. Many of the trade association shows and events fell to the pandemic, such as NATDA, Open House, RV Aftermarket and all of the events for 2020 by the Florida RV Trade Association, among others.
Few industries are seeing positive sales increases during the pandemic like the RV industry is seeing, yet RV businesses like dealerships and manufacturers may wonder, why should they advertise?
The simple answer is branding and name recognition.
What are you doing to prepare for the next several months and next year?
Have you written or updated your business plan to meet today's marketing needs? If not, let's discuss some reasons and solutions for you to consider.
Various states are updating their pandemic requirements to adjust our lifestyle activities. Fortunately, the RV industry had a surge of sales and rentals that it hasn't seen in over a decade. Since late April and early May, many RV manufacturers have been aggressively building units using double shifts to meet the high demand.  Dealers are finding it hard to fulfill a customer's RV request because of their limited inventory. But soon the consumer-buying spree will peak.
But what about when dealer lots are filled with new and used RV's, will your dealership be the "name" most remembered, or the name they remember because you couldn't provide the RV of their dreams? Having a positive brand is critical to continuing a business and to grow. Not letting your potential (or existing) customers know your dealership is there for them in the future can mean a major loss in business just as fast as the unexpected heyday of sales this year.
The enthusiast RVer who has been looking to purchase a newer unit may not find what they want at their favorite dealership. And the newcomer who recently purchased an RV may want to upgrade next year to a different style or model. You should be developing marketing strategies for the next several months so that you don't miss future sales.
Knowing how to reach your customers and keep your name in front of them can be achieved by implementing different marketing strategies. We are talking about other marketing strategies that extend beyond social media platforms.
First, consider traditional advertising in various RV publications – trade and consumer (print and online). Be creative with your ads. Don't oversell. Let RV readers know you are there for them, whether it's purchasing an RV, servicing/repairs or be a dealership they can connect with to gather information to help make a decision. Take this a step further and look at other related media industries, such as motorcycling, automotive, off-road, etc. These are a few excellent sources where new potential customers can be found.
Another suggestion is community events. Almost every city will have a program for locals to enjoy. Even if it's an online event, consider being a sponsor. In lieu of money, you could provide an RV for the event, or have one on display with your dealership's name on it and offer a tour inside.
Charities. This is an overlooked opportunity. When your dealership is involved with a charity, you are recognized as a business of caring and helping others. This will have a strong impact and create a memorable, positive name. The charity can be local, regional or national. It doesn't always require a lot of money to participate. In many cases you can become a partner and even provide, on a limited basis, an RV to be used as their office for local events. Be open-minded.
Publicity is often thought of as writing and submitting press releases to the media. Releases are only one form of communicating with reporters. It helps them learn more about your business. PR is more than that. Begin by establishing a relationship with local media/reporters. Invite them to your dealership when you are celebrating an anniversary, expanding your service area, or honoring an employee, etc. Definitely notify them when you are partnering with a charity, etc. Create a Press Kit that can be sent to reporters, and post it on your website. Update the kit regularly.
Articles. Write an article about your dealership. Most businesses have a unique story about how they started or interesting facts about the founders. Submit that to reporters for their consideration. Sometimes this will spark an interest for reporters to follow up to do a story on your dealership.
Remember, keep an open mind and look for opportunities. We are living in a new era of how we communicate; doing business as usual is old school.
If you need help or want to learn how to be proactive with your marketing, reach out to a professional for support. It could be the best investment to keep your business ahead of the competition.
George Carson and his publicity/advertising agency (CARSON MARKETING) has been a dynamic force since 1980. He has created successful ad campaigns and publicity programs for a variety of clients in the RV, automotive, sports, food, and entertainment industries. His exclusive core branding approach identifies the best solutions and strategies to help companies become successful.