Features
Canada's Pleasure-Way Holds Nearly 40 Percent Market Share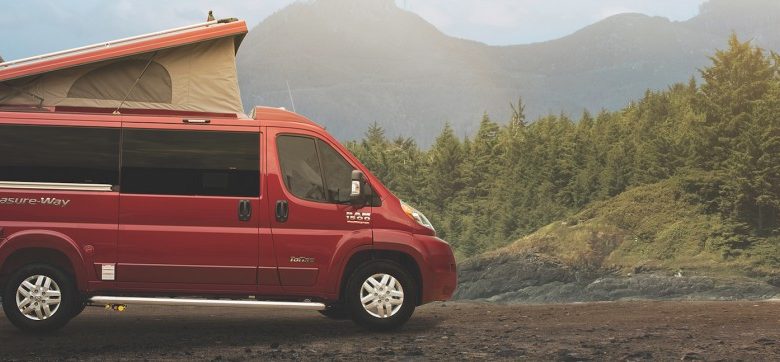 This article is from our older website archives. Some content may not be formatted or attributed properly. Please
Contact Us
if you feel it needs to be corrected. Thank you.
Pop quiz: Which manufacturer below enjoyed the top spot in Class B sales in Canada during the first six months of this year?
1. Airstream
2. Coachmen/ Forest River
3. Thor Motor Coach
4. Winnebago Industries
The answer?
None of the above: It was a trick question.
It just so happens that Canada's own Pleasure-Way Industries took the top spot, according to market data firm Statistical Surveys. In fact, Pleasure-Way's percentage market share for Canada was greater than Airstream, Coachmen/ Forest River, and Winnebago combined.
Given Pleasure-Way's nearly 40 percent market share, it would be completely accurate to call the RV manufacturer Canada's King B (pun intended). Or rather, one could call it that – but Pleasure-Way CEO Dean Rumpel dislikes the term when it is put to him.
"That's not who we are," he says simply, out of modesty.
When pressed by RV PRO for comments on Pleasure-Way's place in the market, Rumpel merely says, "We don't chase market share. We are limited by our production, so we think more like a boutique builder than a mainstream one. For the past few years, everything we built has been sold, and we can't keep up with the demand for our product, but we won't compromise our quality for a few extra sales. (That's) tough to do that when you warranty your product for five years."
While Rumpel doesn't broach the topic of market share unless specifically queried and prefers not to tout his company's accomplishments publicly, some key numbers are worth noting. Specifically, Stat Surveys data shows that by year-end 2018, Pleasure-Way had leap-frogged Airstream to take the No. 3 position among Top 5 Class B manufacturers for the combined U.S. and Canadian market.
Plans for More Growth 
Rumpel does note with some satisfaction that Pleasure-Way now employs about 215 people (up from 150 when RV PRO spoke with him three years ago) and that daily production is now four units per day – up from three a day three years ago. To keep up with that growth, Rumpel has secured a new plant site not far from his main factory to house Tofino production.
And to help expand the company's offerings, Pleasure-Way is building on a new chassis: It has added the Ford Transit van platform to its lineup for 2020.
The soft launch of the new model, featuring a 3.5-liter EcoBoost gas engine, actually began this summer on 50 units Pleasure-Way built exclusively for Canadian rental firm CanaDream. The new Pleasure-Way model – so new it didn't even have a name until late summer – has already quickly gained a proven track record based on the feedback from CanaDream, according to Rumpel.
Now that the secret is out, it's full speed ahead for Pleasure-Way, as it displayed two of the new models – one on a "long" chassis and the other on a "short" version – at the RV show Sept. 11-15 in Hershey, Pa. Immediately following the Hershey showing, the new models headed for the California RV Show, set for Oct. 4-14, in Fontana. The two showings represent the first time Pleasure-Way's 60-member dealer network was able to see the new models.
Rumpel elected to bypass the Elkhart Open House in late September – an event in which Pleasure-Way has never taken part. Rumpel says he is not interested in displaying his units in an open field and doesn't want to engender the discontent of his established dealer body. After all, signing up new dealers would only further stretch out his backlog and delay delivery to his loyal dealers.
Because Ford's chassis production cycle does not coincide with Pleasure-Way's model year changeover (Ford won't begin shipping 2020 model year chassis until late in the year), Rumpel opted to build the first generation of his new Class B's on Ford's 2019 Transit chassis when he switched over to his model year 2020 production last spring. Floorplans for the new models will resemble those on Pleasure-Way's Plateau TS (long chassis) and the Ascent (short), Rumpel says. There are a few new features found on these units, such as a compressor refrigerator and the new Truma Vario furnace.
The rationale behind the new chassis adoption was simple.
"It gives us another gas option and will satisfy another price point between the Pro Master and Mercedes," Rumpel explains.
MSRPs on the lowest-priced Pleasure-Way unit on a Mercedes-Benz chassis, the Ascent TS, start at $140,855, while MSRPs on the Lexor FL and Lexor TS built on the Pro Master chassis start at $118,170.
MSRPs for the new Transit van models were still being decided when this issue of RV PRO went to press but will likely be in the range of $130,000 for the long version and $125,000 for the short, according to Rumpel.
Getting back into the Ford chassis is exciting again, Rumpel says.
"We had built our very successful Excel wide-body models for a long time on the old Econoline chassis."
Pleasure-Way has predominately been building on the Mercedes-Benz and Ram Pro-Master chassis for the past five years. However, the timing seemed right, especially given the success already of its latest new brand, the "pop-top" Tofino, which Pleasure-Way introduced on a Ram Pro Master 1500 van chassis last year.
The Tofino is actually a re-birth of the Traverse model, which Pleasure-Way produced from 2002 to 2012 based on the Ford Econoline chassis, according to Rumpel.
"The response has been very strong," Rumpel says of the Tofino. That's pretty heady stuff for Rumpel, who isn't prone to self-promotion and tends to let his products do their talking.
Other new features on 2020 Pleasure-Way models include a number of new safety features on the Mercedes-Benz chassis and power sliding side doors.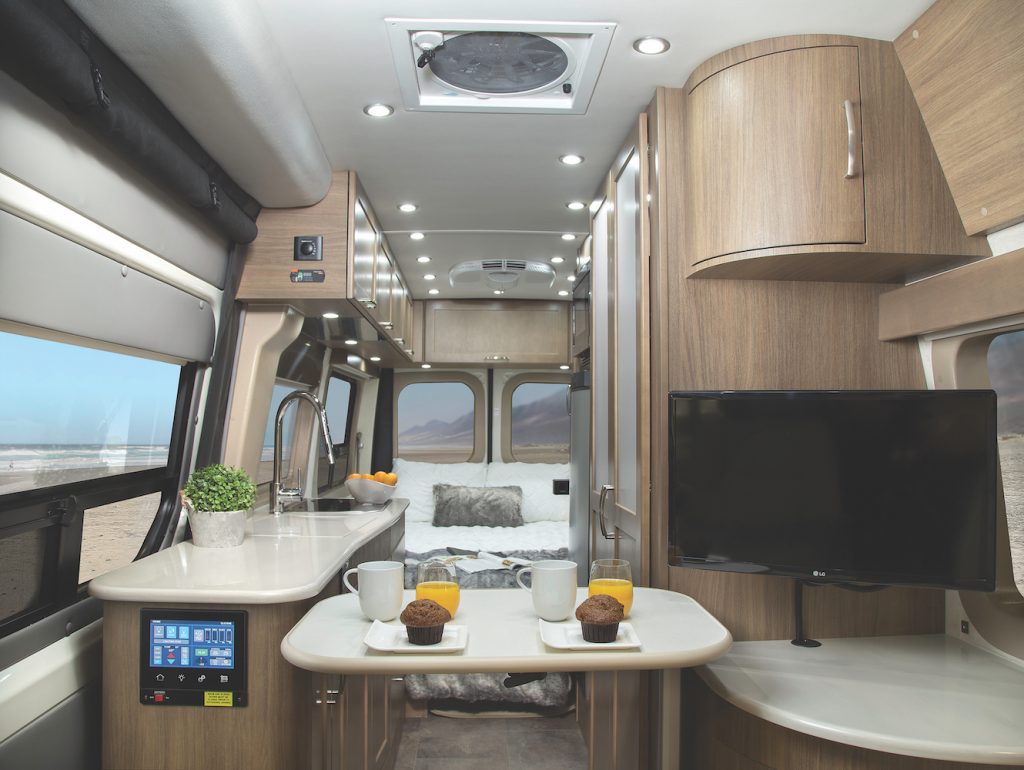 The Plateau FL is built on a Mercedes-Benz Sprinter chassis and includes features such as a compressor refrigerator and the new Truma Vario furnace.
Class B Market Share Moving Forward 
After nine years of year-over-year wholesale shipment increases, the industry's Class B builders will ship fewer units by year-end this year than they did in 2018.
The closing of Roadtrek in January accounts for the shortfall.
It's a strange situation, in that wholesale shipments through June 30 were down 40 percent, while retail sales were up by 6 percent. That has raised questions as to whether Roadtrek's wholesale shipment figures may have been overstated. The RV Industry Association, to whom Roadtrek reported its shipment figures, has indicated that the monthly shipment figures in its archives will remain as they are now – even if a subsequent independent audit may confirm an overstatement.
Currently, RVIA is forecasting that wholesale shipments will be down nearly 44 percent for 2019 and down an additional 6.1 percent in 2020.
"Hymer has left a hole in the market – but it will get filled up by everyone else over time," Rumpel says. "Plus, there was a ton of Hymer/Roadtrek inventory dealers are still dumping and trying to get out of, so the impact hasn't really showed up as much yet."
At the same time, Rumpel is optimistic about the longer-term prospects for Pleasure-Way and the larger Class B market. Given data from Statistical Surveys shows the Class B market has far outpaced the Class A and Class C market, percentage-wise, between 2015 and 2018, Rumpel's expectations seem realistic in expecting that the Class B market has more room to grow.