Features
Carving a Niche From the Ground Up
Robert Weed Corp. capitalizes on its 56-year history to supply the RV industry with strong, high-quality products.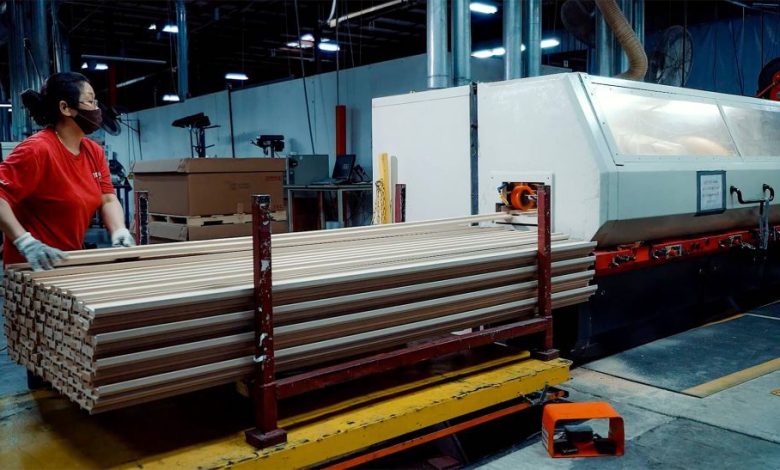 The Robert Weed Corp. of 2022, with its 250 employees in two locations, would be unrecognizable to its founder, who started it as a distributor of wood and wood composite products in 1966 and was soon supplying multiple industries out of a small Bristol, Indiana, location. By 1969, the company had expanded to the point that an 18,000-square-foot space was constructed.
Born in Erie, Pennsylvania, Robert Weed joined the Marine Corps straight out of high school and served for three years before joining the sales team at BF Goodrich while attending Akron University. After graduation in 1950, he took his experience and his newly printed bachelor of arts in business administration on the road as a traveling salesman for a series of plywood and lumber companies.
This was the start of the era of manufactured housing and RVs, and Weed saw an opportunity to get out on his own in one of the areas he'd seen in his travels. Thus, Elkhart County became home for Weed and his wife, Rita, and the launching pad for Robert Weed Corp. and the Weed family, which eventually included four children.
Since then, the company has continued to evolve and grow in accordance with the needs of the industries it serves. Marketing Manager Adrienne Latson says the ability of the organization to adapt and stay ahead of changes in the world, the economy and the needs of its customers has fed its consistent expansion and success.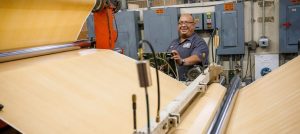 Between 1981 and 2001, Robert Weed Corporation added its Wood Products Division and entered the manufacturing arena (1981); developed the Laminated Products Division and began producing its own panels for applications such as the interior walls of RVs (1986); established fabrication operations for laminated, wrapped and wood products (1992); and created
its Moldings Division and installed additional wrapping equipment (2001). It also saw Robert Weed's retirement and the installation of his son David as CEO.
2007 brought expansion and contraction. The need for more space led to the construction of a 60,000-square-foot location in Twin Falls, Idaho, known within the company as the West Division. This was also the year in which their founder died.
In 2020, the Robert Weed 2.0 Transformation Initiative took off, focusing the company even more intentionally on innovation, growth, supply chain discipline and employee and community support.
Today, the company specializes in:
Wholesale distribution, which provides raw materials such as plywood, particle board and medium-density fibreboard (MDF) to manufacturers throughout North America.
Manufacturing, which offers lamination services in conjunction with milled and wrapped products and engineered capabilities.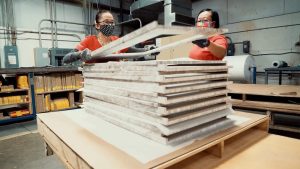 According to Latson, Robert Weed supplies OEMs in the RV, cargo trailer, marine and cabinet industries, and focuses on creating partnerships, rather than merely transactional relationships, through the application of "the Robert Weed Difference," which consists of six core criteria:
Service: The right product at the right price delivered at the right time
Quality: Recommending, sourcing and delivering the best solutions
Supply: Transparency in tracking supply from origin through delivery
Ethics: Doing the right thing, with (the customer's) best interests in mind
Compliance: Only sourcing products that meet all requirements
Pricing: More control through forecasting, inventory and supply chain management
Today, the company works with multiple materials, laminating multiple substrates including thin stock Meranti plywood, fat stock particle board and MDF, and Azdel, with vinyl or paper overlay. Wrapping operations include the wrapping of face frames, MDF moldings and battens.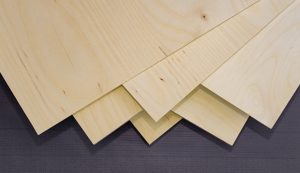 Cold Press creates laminated panels, aluminum/stainless steel panels and slide-out floors using a combination of adhesive and pressure, while the Engineered Division manufactures drawer sides, edge banding, shelving, fir flooring and cremation unit components. In addition, there are rip-to-size and cut-to-size operations, grooving and profiling, and computer numerical control (CNC) machining. According to Latson, these products are "commonly used as interior walls in RVs and cargo haulers."
Robert Weed's contributions to Elkhart went beyond the creation of jobs to include support of organizations such as the Wellfield Botanic Gardens, the Elkhart Jazz Festival and the Midwest Museum of American Art.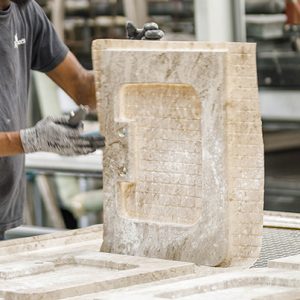 Among the company's specific contributions to the RV industry are "countertops, molding, walls, cabinets, or anything else you can think of, (with an emphasis on) top-quality products, unmatched customer service and vast production capacity … industry-leading processes and supply chain management," Latson says.
RV-specific offerings include:
Laminated panels: vinyl and paper laminate for decorative applications on walls and ceilings
Wrapped products: including wrapped battens, stiles and moldings for decorative applications and interior trims
Cold press products: manufactured for countertop, divider walls and wall panel applications
RTF products: ideal for countertops, worktops, stands, doors, backsplashes, tables and more
Cabinet components: designed for storage and instant drawer construction
Slide-out floors: western fir plywood cut to exact specifications and machined to fit individual mechanical motors, creating a platform on which to build an RV slide-out unit
Composite materials: Azdel composite panels, which, according to the company, creates a strong, lightweight, quiet, weather and temperature resistant, odorless and environmentally friendly wall that increases the life of an RV, reduces fuel costs and results in a quieter ride
Raw materials: Meranti plywood, melamine panels and particle board
The newest innovation in the 56-year-old company's history is the DiSC program. Latson described the program – which stands for Discipline in Supply Chain – as indicative of "Robert Weed's commitment to partnering with our customers to create (a) supplier program that meet and exceed our customers' expectations" and went on to explain its focus on "long-term forecasting, mitigating risk, and providing pricing stability, with the intention of using our expertise in supply chain and wholesale distribution to improve the products and services we provide our customers."
Today, Robert's grandson Will has taken the reins from his father and serves as the company's CEO.