Features
Century Chemical at (Nearly) 100: Leading by Example
How the owners of Century Chemical Corp. took a 97-year-old company with products that are mainstays in the industry and pushed for growth.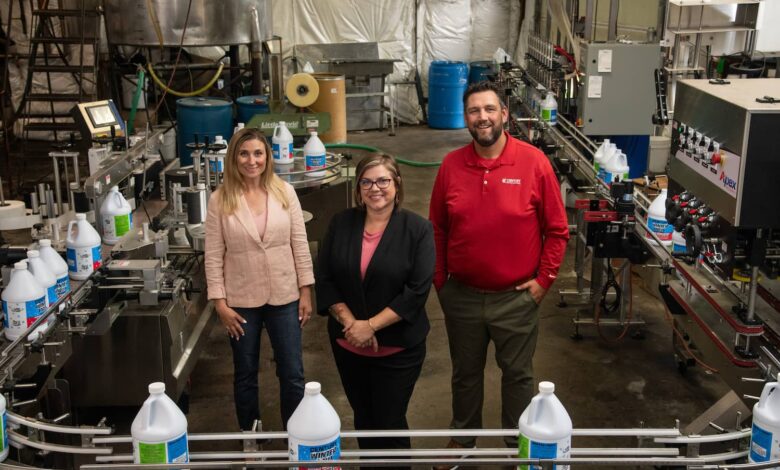 Everyone knows the saying: "If it ain't broke, don't fix it."
That mantra definitely rings true for Century Chemical Corp.
With a 97-year history, a flagship product that's been on the market for more than 50 years, and relationships with suppliers for 40 years or more, Century Chemical certainly knows when it has a good thing going.
Owners Denyse Pontius, president, and her husband and general manager, Pat Pontius, have been with the company for 18 years and seven years, respectively. In April 2021, the couple purchased Century Chemical from former owner Ed Fetters and since then the company's revenue has grown 100%. Even this year, with the downturn experienced across the RV industry, the company's revenue is up 9%, Pat says.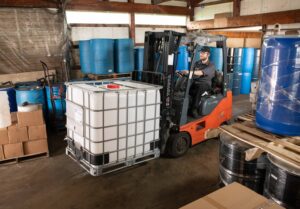 "Denyse started in production at Century 18 years ago and she worked her way up. She was office manager before becoming an executive and now she's the boss," he says. "I came from a production background, and they needed production."
Denyse – whose father, David Eller, worked at Century Chemical as well – said she spent time growing up vacuuming the carpets on the weekends.
"I'd come in with my dad (and) we'd guess what product he made that day based on the fragrance in the office," Denyse says.
The Right Mix of Employees
As one of only a few women-run companies in the industry, Diana Evans, recently hired as the marketing manager, credits the company's trajectory with Denyse's extended knowledge of the RV industry.
"Denyse has a lot of great insight to what the vision needs to be, and she has her pulse on the industry," Evans says. "Although we (are) tapped into the RV industry specifically – obviously we're in the hub of Elkhart and we have our connections and we work with many of the RV manufacturers – but as far as the large scope of things, Denyse has been with Century for 19 years and her ability and strength to take on the company as her own and then lead everything from there speaks volumes.
"As far as her vision and her leadership, it works because she knows where we need to be and it's just getting there," Evans adds.
With a team of 10 employees the attitude around the Elkhart, Indiana, facility is one of "all hands on deck."
"Essentially, we're not really big. But everybody that works here is really good at what they do," Pat says.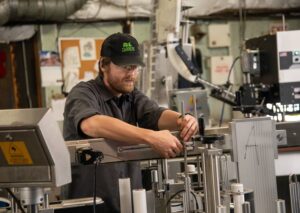 It's a benefit to the company that each of the employees can help with different areas, Evans adds.
"The skills and capabilities that each one of us have, because we have such a vast background, it makes for everybody being able to either hit production, be part of sales, be part of the office management," she says. "So, the way that Denyse hires everybody also says that: 'Can you be part of the team?' It's what makes such a powerful culture for Century."
Finding the right mix of employees can be tricky in their location with a small pool of potential employees.
"In Elkhart it's particularly difficult," Pat says. "You're fighting against these manufacturers who pay a lot more money. However, what Denise and I came into with Ed was a culture (where) this is a family company. For example, we pay 100% of all of our employees' insurance."
"Vision and dental too," Denyse adds.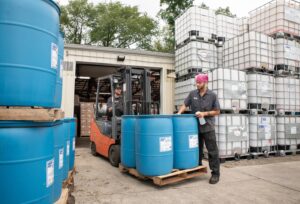 Additional benefits such as vacation days, mental health days, and fun activities like birthday cake, free lunch once a month and more make Century Chemical an attractive place to work.
"We can make it a place that people want to work, and we lead by example in that way," Pat says.
"And we have very little turnover – slash zero turnover," Denyse says with a laugh. "We want people to build a life here. And we want people to feel they have a family here."
Building Off a Flagship Product
'Anyone who owns an RV or works in the RV industry would be hard pressed to not recognize the product Travel John. The line consists of waste digester and holding tank deodorizer/cleaner that were trademarked in 1967.
"Travel John is the oldest holding tank cleaner in the United States," Pat says. "It's been around longer than any of us. And the nice thing about Travel John is it's been what it is since the beginning. With Prop 65 and all these things, we've never had to change anything – it was always environmentally friendly. It was always a good product."
Century Chemical also produces Winter Pruf, an antifreeze for winterizing and protecting RVs, and Century Heat Transfer Fluid – a propylene glycol-based product for RV heating systems and solar, hydronic and HVAC units. Both products are GRAS, or "generally recognized as safe," by the United States Food & Drug Administration.
Pat points out that the efficacy of the products is what makes them so long-lasting in the market; the company produces more than 400,000 gallons of product a year.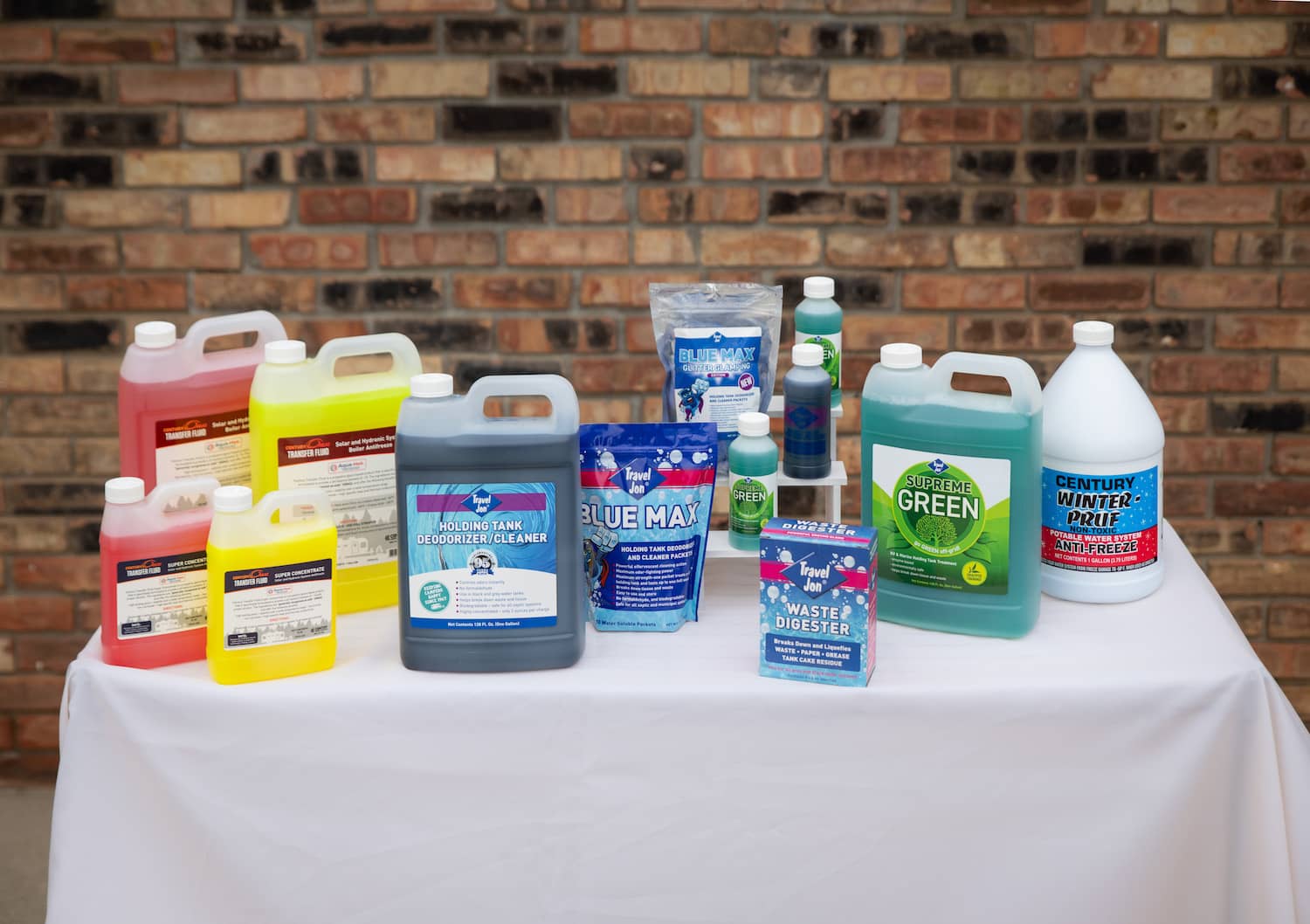 "With the heat transfer fluid and the Winter Pruf, you have two products that perform with Travel John. If you double them down the toilet, they perform … ," Pat says. "Winter Pruf, specifically, we've been selling for 50 years, and we have never had a warranty claim. We've never burst a pipe."
The more recently released Supreme Green line is an enzyme-based holding tank treatment that is designed to break down solids in holding tanks, get rid of unpleasant odors and lubricate drain valves, the company says. The product is available in reusable and recyclable packaging, is biodegradable and the water-soluble packets reduce waste.
While Century Chemical has a number of successful products, Pat says they're also developing more. The company makes products for marine, charter buses, aviation and septic tanks in addition to RVs.
"We reach so much more," Evans says, also adding portable toilets to the list. "We have wonderful relationships with them, and wonderful relationships with even the local septic companies, because we offer a product called Bio-Tab. Century is so much more than even RV."
Growth & Giving Back
Investments are being made in the multimillion-dollar company, Pat says, noting a quarter-of-a-million-dollar filling machine that was recently purchased.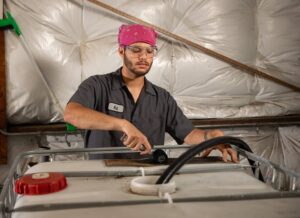 "It all goes back into the company. Denyse and I have not given ourselves raises since we bought the company," Pat says. "We're making the same amount of money as we were before we bought it … It's important to us that everybody that works for us feel like they're important and taken care of."
Investing in local charities and groups is important for the company, too, from T-ball teams to the community foundation and first responders, the employees at Century Chemical work to help in different ways.
"It comes from our hearts. It really is that – one of the core pillars is that we care about people," Evans says. "And obviously it starts from the top and then it goes down, but then it also goes out. And so, we're very mindful … We support the Marine Corps. We're supporting Care Camps…It's the passion behind loving people and being able to plug into that."
"We love the environment too," Denyse says. "And we tell our employees if there's a cause that they're familiar with that speaks to them, we help with that."
Pat says he and Denyse are big proponents of leading by example.
"Whether it's Denyse leading with her work ethic or her heart, or me leading with my work ethic and lack of heart," he says jokingly, adding that he often says: "I'm the hammer and she's the feather."
While neither Pat nor Denyse could have predicted that owning Century Chemical Corp. is where their career trajectories would go, the opportunity continues to speak to them.
"It's not Denyse, it's not me – it's the team," he reiterates.