Features
Classic in the Front, Party in the Back
The vintage trailer market may offer a campground full of secondary potential.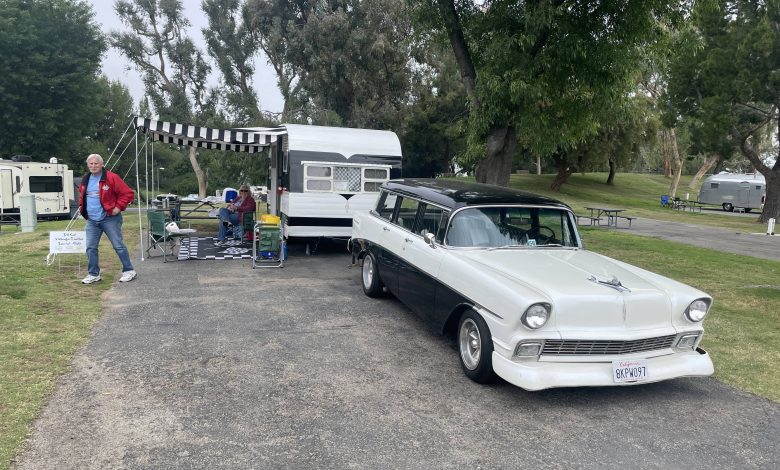 This article originally appeared in RV PRO's sister publication, THE SHOP.
As a kid, I grew up taking family vacations in a trailer. The UK can be cold, wet and damp; nevertheless, I have fond memories of those carefree, simple times.
Maybe that's what attracts people of all ages to the burgeoning vintage trailer scene.
Lately I've seen them all over the freeways, but only when I followed a nice 1963 Chevy truck loaded with two-wheelers towing an aluminum Airstream can to Bonelli Park in California did I discover just how big the scene really is. There were hundreds of vintage trailers, and almost as many classic cars and trucks towing them.
I make the point because it means that, like racers, these enthusiastic families typically own a fleet of four, five or even more vehicles, making them excellent potential customers.
Add-on & Go
The trailers themselves may not offer huge potential for the conventional aftermarket shop as we know it, but there are opportunities. For example, located in San Diego is Southern California Vintage Trailer (SCVT), a shop that can restore your trailer or find you a trailer to have restored. They say, by phone, Skype or in person, they'll guide you through the restoration process, from design and spec to build.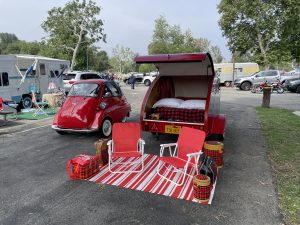 By their nature, trailers are compact, and, like tiny houses, they need careful planning to maximize the use of available space. I examined one trailer that had an open-plan toilet that might be a little too much for people who like their privacy. Hence the need for careful preparation if a total makeover is planned.
SCVT quotes construction budgets from $3,500 to $6,000 per linear foot – yes, per foot – making the restoration of a 16-foot trailer around $56,000 to $96,000 – not an unsubstantial amount.
I point this out because there might be businesses out there that have an underutilized shop and/or staff and this could be profitable work, albeit somewhat specialized.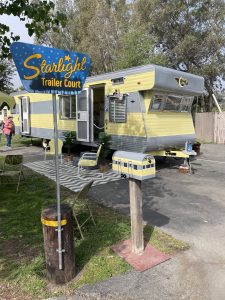 Besides full restoration shops that are located across the country in places as far and wide as Brainerd, Minnesota, Townsend, Montana and Panama City, Florida, there are also numerous companies that supply trailer components, from aluminum to awnings, solar systems, tires and wheels, plus all the requisite furnishings, fixtures and fittings. I even found Vintage Trailer Gaskets in Walnut, California that specializes in, well, gaskets and associated products for doors and windows.
There's a boot camp for learning about restoration techniques operated by Caroline and Paul Lacitinola, who also publish Vintage Camper Trailers magazine.
Hand in hand with the trailers goes a requirement for vintage furniture and props to add to the nostalgia. Obviously, these aren't items necessarily distributed through the automotive aftermarket, but occasionally things such as vintage coolers, bicycles including electrics, signage and even furniture might pop up as part of your inventory or could be something easily acquired to make a customer happy. It's all about customer service.
We spoke to Greg Dravis, who services this community with new, vintage-inspired signs of various designs.
"Original trailer-related signs are few and far between," he says, "so the market is quite happy with a new sign, painted or neon or a combination thereof, that looks old."
Up-Front
Back at the park, beyond the actual trailers, I'd estimate that 50% of them were towed by some kind of classic car or truck, and that's where I think this group offers the aftermarket some potential. As I said earlier, most of these families own multiple vehicles and are therefore prime prospects.
Obviously, tow vehicles are all different, so if your shop specializes in one brand, you're not going to be able to service everybody. For example, well-known West Coast race announcer Bob Beck and wife Peggy use their '56 Chevy wagon to tow their trailer – a setup that differs from, say, a Dodge pickup truck full of motorcycles.
"The vintage trailer hobby is a continuation of the old car hobby," says Bob Beck. "Car people are gravitating to the trailers, as it opens up new challenges as well as new friends. Besides, if you sleep in your old trailer, nobody cares. Try that in your car."
You can see that there's a market here for any number of modifications and upgrades to make these vehicles tow-worthy. Everything from hitches and receivers to helper springs, air-bag suspensions and air conditioning. Also, most of them have been hot-rodded to some extent with bigger, hotter engines, transmissions and rear ends.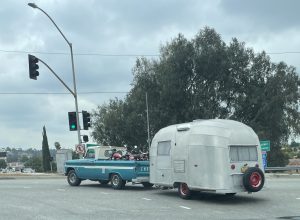 And, of course, all these vehicles need wheels and, very importantly, tires. In fact, Bob's '56 Chevy was highlighted in a Vintage Camper Trailers story about tires and the need to monitor and care for them because of the extra loads on the tow vehicles and the fact that the trailer tires sit, sometimes for months, in one spot and therefore can deteriorate long before the tread wears out.
One aspect of the tow vehicle that definitely needs attention is the brake system. Most cars of the 1950s and '60s had drum brakes. For towing, they'd require a disc brake conversion, preferably vented, that can be enhanced with a power booster, power-assisted rack-and-pinion steering, and possibly a front end swap with all-new suspension components.
That type of package should be easy to sell and install for most reputable shops.
Service and service parts such as brakes, plugs, wires, coils, etc. are likewise important aspects of the scene. Drivers might also benefit from extra engine and transmission coolers, as well as electric fans.
Think it through and there's no end to the list of ways you can help an old vehicle pull an old trailer.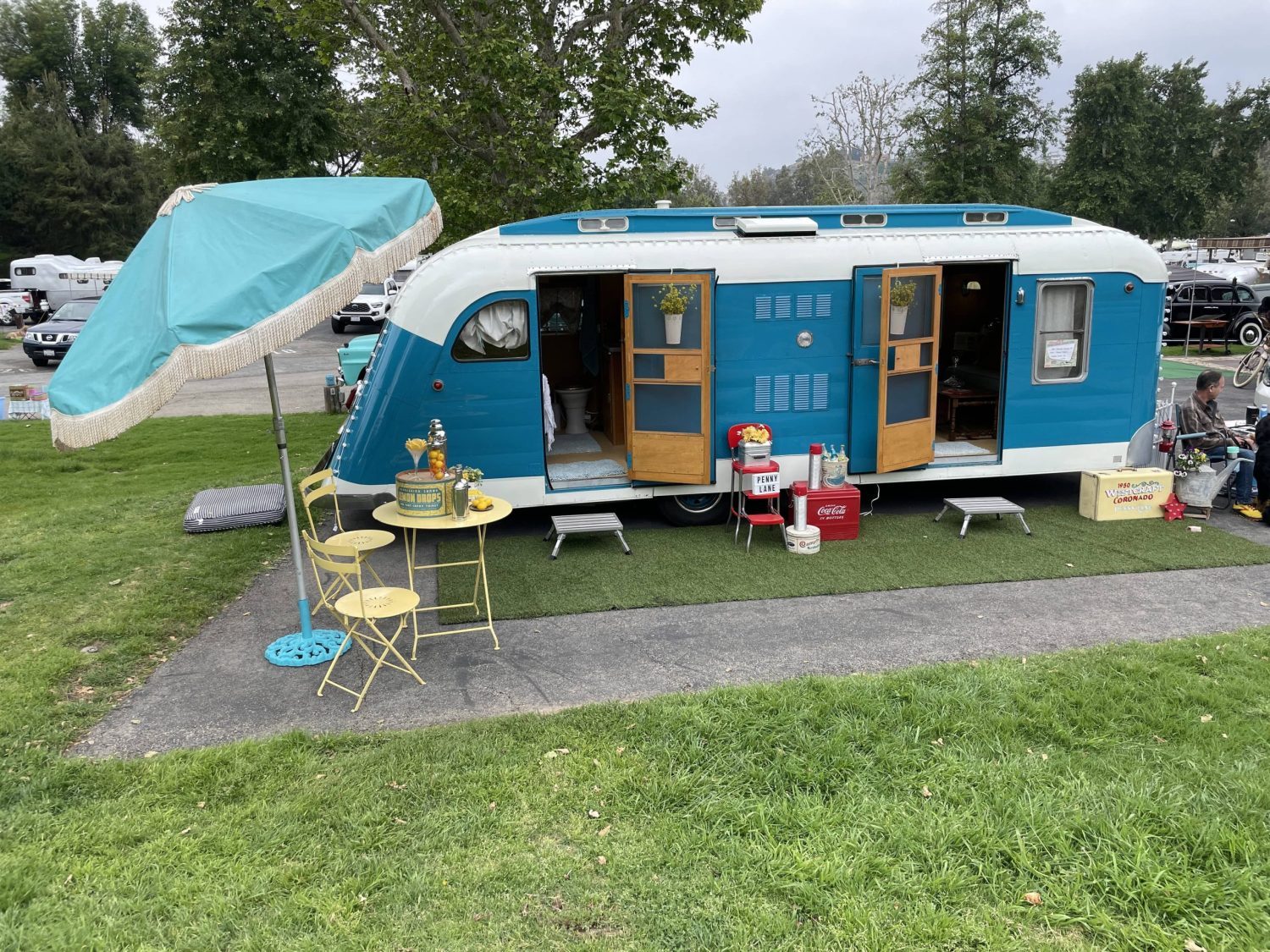 A Commercial Component
A final aspect of the vintage trailer phenomenon is to look beyond the pleasure-seekers to see the practical use of these old tow-behinds as vending machines.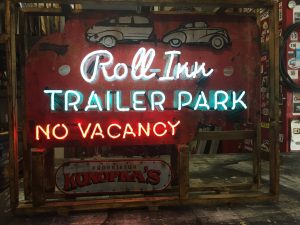 Companies from mom-and-pops to large corporations have all seen the benefits of an interesting trailer converted into a retail outlet, be it for coffee, food, clothing or furniture. It's another side to the business that typically demands professional conversion, as it would be beyond the skills of many DIYers or wannabes.
Some enterprising people are even parking trailers, particularly Airstreams, on their properties and renting them out as temporary accommodations on Airbnb. That old trailer sitting in a nearby lot could be someone's vacation home.
Vintage trailers are a growing market that you might never have considered as an adjunct to your main business, but if it appeals to you and makes sense then it's worth investigating.
After all, if your classic car can get you where you're going, why not stay a while?
Born in England, Tony Thacker is an accredited automotive journalist, author and book publisher, and served as marketing director at the famed SO-CAL Speed Shop.