Features
Dealership Merger Mania Continues
Brokers say rising economic uncertainty won't end the trend this year.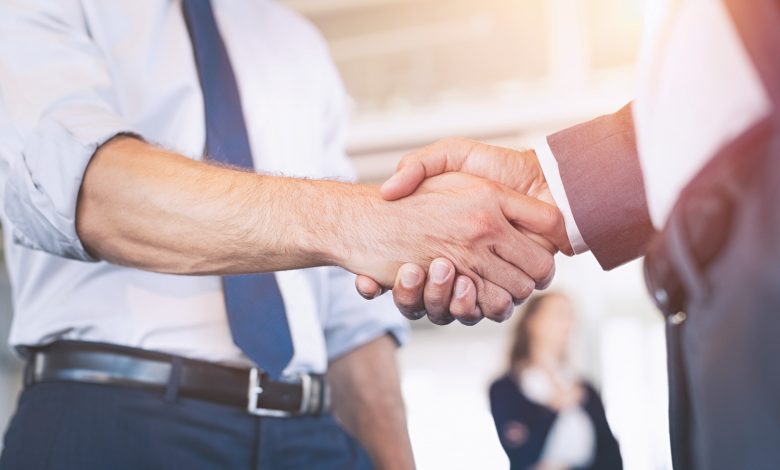 Brokers and advisors who put together mergers and acquisitions for RV dealerships say business is as brisk as ever and shows no sign of slowing in 2022.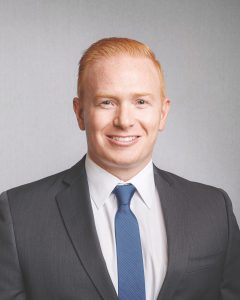 "Values and the volume of transactions are at all-time highs, certainly for the whole industry and for our company as well," says Jesse Stopnitzky, a partner at Irvine, Calif.-based Performance Brokerage Services. "And for 2022, we absolutely expect this level of buy-sell activity to continue."
It may come down to a case of go big or go home.
Scott Degnan, a former Winnebago executive turned buy-sell advisor, predicts the current consolidation wave will go the way of most others, creating giants that can benefit from economies of scale, offer a wider variety of product lines, access public financial markets, negotiate better deals with manufacturers, and dominate sales.
"We believe in the next two years, 60 percent of the RVs that are sold in North America will be sold by one of 10 dealership groups," says Degnan, partner and co-founder of Denver-based RV Business Solutions. "It's definitely moving in that direction. … It's been crazy these past couple of years."
To be sure, no one can foresee how long M&As can continue at the current pace, and some key hurdles are beginning to emerge.
"There's danger lurking around every corner," says Jim Bates, a partner at Jackim Woods & Co., an M&A advisory firm in Libertyville, Ill. "There's uncertainty everywhere you look."
Inflation recently hit a 40-year high, interest rates are rising, and the global supply chain remains constricted amid a pandemic that's lasted longer than anyone had predicted. Chip shortages are shutting down automotive manufacturing lines and slowing production of many of the appliances and devices that go into building an RV.
"All that's going to keep downward pressures on valuations," Bates says. "Nobody's going to overpay. … And if valuations go down, are people going to sell, or are they going to wait?"
For now, however, valuations for RV dealerships are holding at peak highs. The pandemic – far from crippling the industry – led to a surge in sales as consumers sought safer ways to travel and, in many cases, found they were no longer tethered to an office and could work remotely. As a result, RV shipments to dealers in 2021 reached a record high of 600,240 units, according to the RV Industry Association.
And while supply chain constraints may have challenged dealers' ability to maintain inventories, they also resulted in higher RV sale prices, and in the end, rising revenues for dealerships and increasing valuations.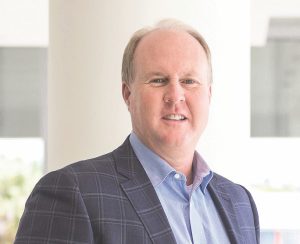 "Some of this is being driven by sellers seeing this as the best possible time to exit," says Kevin Nill, a partner at Jacksonville, Fla.-based Haig Partners. "But if valuations recede in the next couple of years, there will still be people who want to sell for family reasons, or to go do something else. … Bottom line: I think consolidation will continue – but not at this rapid pace."
Global M&A Activity at All-Time High
RV dealership transactions are coming together against a backdrop of record-setting levels for mergers and acquisitions in all sectors globally. Research firm Dealogic recently reported that the value of M&A activity rose 63 percent in 2021, to more than $5.6 trillion. It was the first time activity topped $5 trillion and eclipsed the record set in 2007 of $4.42 trillion.
The corporate world is awash in cash thanks to years of stable profitability, healthy balance sheets, and historically low interest rates. These factors have fueled the rise in deal making in just about every industry – and RV dealerships are no exception.
Private equity, publicly traded stock and bank financing have all trickled into a highly fragmented industry, long dominated by family owners, making it increasingly ripe for mergers and acquisitions.
The playing field is large. The U.S. Census Bureau counts more than 2,600 dealerships with combined annual revenues of nearly $26 billion. It reports that the average sales of an RV dealership in 2017 – the latest figures available – totaled $9.7 million. However, pressure is mounting for these companies to get bigger to compete with larger dealerships.
Dealership acquisitions are being fueled by a mix of large and emerging players. Backed by Hanover, Md.-based private equity firm Redwood Capital Investments, Fort Lauderdale, Fla.-based RV Retailer acquired 52 stores in 2021. The dealership group, headed by former Autonation executive Jon Ferrando and his business partners, now encompasses more than 90 stores in 26 states.
Lincolnshire, Ill.-based Camping World Holdings and Tampa, Fla.-based Lazydays Holdings also have been aggressive about acquisitions.
In its most recent earnings report in November, Camping World said it acquired 12 dealerships through the first nine months of 2021, using cash to complete the transactions. It said it spent $99.7 million on the acquisitions and another $61.1 million to purchase real property from the sellers of these businesses.
Camping World promises more deals are on the way.
Regional players including Campers Inn and Haugen RV Group also have been adding stores to their growing portfolios of dealerships.
Deals Across the Board
The deals are happening everywhere.
"We are consummating transactions with dealerships of all sizes across the country – from small, medium, and large single rooftops to multi-dealership groups," Stopnitzky says.
His company, Performance Brokerage Services, which his father founded 30 years ago, is an auto dealership brokerage that includes RV dealerships. It has been involved with more than 560 dealerships with more than $8.5 billion in transactional value since its founding in 1994.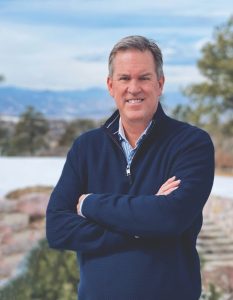 "Northeast is likely the most active – but it is truly nationwide … and Canada," says Degnan. He and his business partner, Mike Lankford, started RV Business Solutions last year, but together they have a combined 60 years of experience in the RV business. The consulting and advisory firm focuses solely on RV dealerships.
"Acquisitions are taking place in all parts of the country but certainly the larger consolidators focus more on growth areas of the country, such as the 'Smile Belt' – mid-Atlantic through the Southeast, across the southern part of the country to California," says Nill.
His firm, Haig Partners, was founded in 2014. It is an investment banking firm focused on auto, heavy truck and RV dealerships – and it's been very busy.
"RV is very active, but it's unfair to compare to automotive," Nill says. "The sheer size of the automotive industry means the number and size of transactions are far greater than RV. But the pace of RV consolidation will continue as the large groups have a greater competitive advantage over smaller stores or groups."
Many of the sellers are long-time owners looking to retire, says Bates, whose firm, Jackim Woods, is a middle-market M&A advisor with clients across the United States. The firm boasts 25 years of experience and RV dealerships are but one of its target areas. The company works in the education, business services and manufacturing sectors.
What Sellers Should Look For
Consulting a broker or advisor is one of the first steps for an RV dealer looking to sell, according to the brokers interviewed for this article.
"Experience in representing sellers of transportation retailers – principally RV and automotive dealers – is critical," says Nill. "Because the industries are unique, expertise in how to communicate the value of the dealership, opportunities for growth, etc., are critical for a seller. Negotiating the terms of the purchase of an RV dealership are far different than selling a general commercial business and you need a broker who has negotiated highly complex asset purchase agreements in the industry."
Stopnitzky says look for depth in staffing, resources and a solid network in the industry.
"And evaluating the fee structure, consider whether an upfront fee is charged in the form of a retainer, or like our firm, only a success fee is paid at closing. One should also seriously consider the reputation, integrity, and responsiveness of the broker. Good brokers become intimately involved and actively manage the sale process, providing constant communication and updates on activity flow."
For many dealers, it's an emotional process, according to Degnan.
"RV dealers need to remember that they are best suited to continue focusing on what they do best – sell RV's and service their customers, allowing their deal team to focus on selling their business."
He adds that RV dealers need to have their house in order as they prepare to sell. This includes: a minimum of three years of audited financials, an idea about what their business is worth and how much they want for it, and one or two trusted employees who can . become part of their "deal team" along with their advisor or broker.
What Sellers Need
Just as rising home prices can get homeowners to think about e selling, higher business valuations have dealership owners considering exit plans.
They may have cut expenses during the pandemic, received a PPP loan to bolster their balance sheets, and then enjoyed a spike in sales as demand for RVs exploded. Expressed as a multiple of revenues or earnings, they know their dealerships are worth more on paper now than they were a couple years ago.
"Some buyers want dealerships more than others and are willing to pay a higher premium because they really want that location or they want those product lines, or they want to get into that particular trade area or market," says Degnan, of RV Business Solutions. "But in the end, to a seller, a multiple really shouldn't be what they're focused on."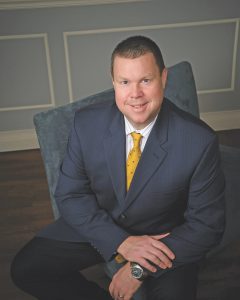 Bates, of Jackim Woods, says rising multiples are the wrong way to look at the decision to sell a dealership.
"The past doesn't dictate the future. Just ask Blockbuster Video," he says. "Let's say you have the best year you've ever had … a sophisticated buyer is going say the value of anything is the value of its future – and the future has a lot of uncertainty."
Instead, sellers who are often approaching their retirement years anyway need to think more about their financial needs for the next chapters of their lives.
"How necessary is it to squeeze the very last dime out of this deal to make sure that we've adequately added to your existing nest egg and that you're going to be able to live comfortably – and not run out of money before you die?" says Bates. "I call it the 'are-you-going-to-end-up-living-in-your-kid's basement plan.'"
Sellers may believe their business is worth $5 million, but what if they ended up selling for $3.5 million?
"If you're going to be OK, what difference does it make?" says Bates.
What sellers need most, Bates says, is pre-planning before considering any transaction, taking a careful look a financial needs and balancing them against market realities.
What Buyers Want
Buyers, on the other hand, are typically interested in specific locations and product lines that complement their businesses, acreage and quality facilities, as well as growing markets rather than those on the decline. But top of mind is scalability.
That's, after all, what makes combinations profitable.
"It's a very scalable business," says Nill. "Once you build your infrastructure, you can begin to plug in additional locations without incurring additional expenses. You've got your director of fixed operations, your director of variable operations, you've got your HR department – those costs are now spread over a lot of locations."
Adding strong management teams also is part of that equation. Stopnitzky says buyers want to see healthy company cultures that foster solid reputations and goodwill in the communities they serve.
Sometimes these sorts of fundamentals can get lost in the harried quest for acquisitions, but taking care of employees and taking care of customers is taking care of the long-term health of a business, according to Stopnitzky.
"RV dealers are selling a vehicle for a family to create lifetime memories together," he says. "What a beautiful concept. That's the sales process. And that starts at the top."