Features
Dometic Keeps it Cool (and Hot)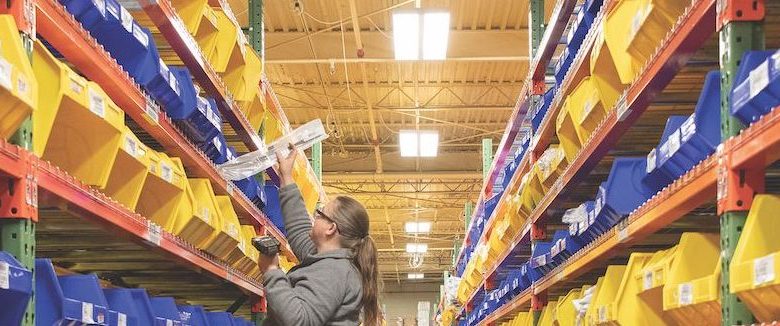 This article is from our older website archives. Some content may not be formatted or attributed properly. Please
Contact Us
if you feel it needs to be corrected. Thank you.
Just about everyone in the RV industry recognizes the name Dometic. However, a name that to one person may represent the best in refrigerators or toilets suggests water heaters to someone else.
There are some key commonalities among all Dometic products, though. One is a deep understanding of mobile living and the mobile lifestyle, whether it's on the road in an RV or truck, or on the water. Another is innovation.
Nowhere is that more evident than with the company's HVAC (heating, ventilation and air conditioning) products. A combination of organic growth and the acquisition of some of its key competitors has given Dometic the reputation as an industry leader for mobile HVAC.
And, while innovation might not be the first word that comes to mind thinking about HVAC, whether it's a Class B owner talking to a service center about replacing a vent system or an OEM looking for a new design for a fifth wheel, Dometic will be there to make sure everyone has the best solution possible.
A Global Presence 
For an operation that has a global reach, Dometic was initially birthed early this century as a North American company by the Swedish appliance manufacturer Electrolux.
"The story I've been told is that Electrolux saw a very viable market in the U.S. for mobile applications for appliances," says Trey Miller, Dometic North America's vice president of marketing. "They decided to spin off a piece of the company and make it a domestic manufacturer of appliances for North America."
While appliances remain one of Dometic's top offerings, the company has expanded into several other product lines related to the mobile lifestyle, including hygiene and sanitation, food and beverage, power and control and safety and security.
Although initially spun off as a North American venture, today Dometic is also truly worldwide, with its group management in Sweden, and three regions each with their own presence and facilities selling to RV and caravan manufacturers and owners in every continent except Antarctica.
Both Miller and Cassandra Teverbaugh, product manager for climate control for North America, say the synergies between the three regions have helped drive product development.
"We're not only able to send products to Europe and Australia, but we can also buy products that are made there and bring them into the U.S.," Teverbaugh says. "We've got global capability to share in every market."
As an example, Miller cites an air conditioner sold in Europe called the FreshJet that's so technologically advanced the National Aeronautics and Space Administration (NASA) used it in a lunar rover that was tested in Arizona.
"We have our finger on the pulse of the industry and marketplace here, but we have a global presence that allows us all these additional resources to truly innovate and be a leader," he says.
Still, when it comes to climate control, many of Dometic's key components have come from acquisition. The basis of its air conditioner line is Duo-Therm, which brought with it the company's Brisk line. Its furnaces were initially developed by Atwood Mobile Products, which Dometic acquired in 2016. And, the Atwood acquisition also brought the company the assets of Fan-Tastic Vent, which Atwood purchased in 2010.
"While we're one Dometic, we have our roots in a lot of different companies that we've brought together," says Miller. "We like to think of having a great brain trust that has been brought together to serve our core competence, which is mobile living applications."
The company's tag line ("Mobile Living Made Easy"), which was unveiled at the end of 2016, really defines both Dometic and its market, according to Miller.
"We definitely want to go after the people who live mobile and that helps drive our business," he says. "We wanted to define who we are as a company and what we sell, and we want to provide products for our key demographic. And, when we do mergers and acquisitions, we want to make sure they fit within that construct."
Mobile Living Made Easier 
All companies do market research, but that drive to understand its key demographic has gotten Dometic's staff into the field. For the second year in a row, numerous company executives took the opportunity in January to go camping in RVs.
"Last year was the first year we were able to rent RVs and go out to the desert and live the life," Teverbaugh says. "It's our product management team and a few people who are in sales. We also have a team that lives on the road and helps us connect with customers."
She explains that the main emphasis is on people who live the RV lifestyle full time, whether younger people with families who are working on the road, or retirees. The goal is to focus on what's next for them and how to best incorporate that into Dometic's products to make their lives easier.
Speaking from the climate control side of things, Teverbaugh says a big concern of RVers is reliability.
"They want to make sure that when they need cool air it cools, and when they have the heat on it heats," she says. "That's especially important for pet owners who want to make sure when they bring their pets back to the RV that the air has cooled down."
That's the reason behind the release in 2017 of the company's Bluetooth Thermostat App, and why the company is working on an entire connect system that will allow RV owners to not only access their climate-control equipment, but also things such as the company's mobile coolers through their phones.
Miller says its latest efforts in that direction will be in display at RVX.
Adding to the challenge: There's certainly no one-size-fits-all answer when it comes to air conditioners or vents.
"Not only do we want to service multiple markets, but we need to have different tiers of products that will fit different types of vehicles," says Teverbaugh. "A nice air conditioner for a Class A would be our Penguin, which has a low profile and meets their need for less clearance. But we also need to have a product that's right for a 15-foot unit."
Miller says the same holds true with Dometic's line of vents, which aims to offer what he describes as a good, better, best scenario.
"We like to think the features increase as the needs of the consumer increase," he says. "If you have a small trailer, you want to turn on the vent and bring in fresh air. But, our 7350 series has 14 variable speeds, thermostat control, a remote control and a rain sensor that allows the lid to close automatically whenever it gets wet. In a fifth wheel, you might not even be able to reach the vent, so a remote is a great option."
Robust & Deep 
The ability to understand and meet the needs of all its customers certainly holds true as Dometic serves both the OEM and aftermarket segments of the industry.
The company is understandably proud of the Fuzion Omni Chill Super high-efficiency air conditioning system that it designed for Keystone's Fuzion fifth wheel, which was introduced in late 2017. Utilizing Dometic's high-efficiency fans and compressors, the Fuzion Omni offers 50 percent more cooling power than any other towable on the market and allows all three units to run at the same time, according to Dometic.
"We like to partner with the OEMs, and we really want to be involved from the very beginning," Miller says. "When they come up with a new floorplan or a new design, we want to be in the mix so we can help design or innovate and bring together pieces of a system to best meet their needs."
"A big goal for our project management team is to work very closely with the OEMs," Teverbaugh adds. "We've been setting up innovation sessions with the OEMs and taking strategic people from their teams and putting them together with our teams to talk innovation and what their needs and their customers' needs are and what we can do to meet them."
That's not to say a model from one of the company's existing product lines isn't going to do the job. Miller estimates that's true up to 95 percent of the time.
"With the others, we work to innovate, make changes or make alterations as needed, but we feel we have a very robust and deep product offering," he adds.
That robust and deep product offering pays off in the aftermarket as well. Miller notes that some estimates indicate that about 90 percent of RVers park their rigs for the winter, so a furnace doesn't get much use over a season. However, there can be a lot of wear and tear on the air conditioner.
And, that's only part of the story.
"An AC is getting used by a vast majority of all RVers all season long," he says. "However, there are also more people wanting to add air conditioners. Maybe it's a sport-utility-type of fifth wheel and they want to put one in the garage. There may be a vent back there and it's prewired and ready to go. Or, the same with a travel trailer; they may have air in the living quarters, but just a fan in the bedroom, and they want to add a second air-conditioner in the bedroom."
Along with offering multiple lines of air conditioning units to fit various size and profile needs, Miller says the fact that Dometic's vent fans are modular and upgradable can be a real boon for RV owners.
"The tech can get in there, take out a few screws, pull the assembly and replace it with an upgrade without ever having to touch the rubber roof or do any- thing that could lead to leakage," he says. Dometic sells into the aftermarket both factory dealer direct and through distri- bution, and besides making it easy for dealers to obtain products, the company is constantly offering training opportunities on its full line to both channels.
"We have regional training seminars we do through the country," Miller says. "We do clinics, and we'll be doing a troubleshooters clinic at RVX. We also do a lot of training the trainers. We'll go to a distributor and do a full training of their outside sales team and then also do training for internal customer service.
"We want to get training into the hands of those who take care of our end customers and get them back on the road to a great vacation," he adds.
Possibly Dometic's biggest challenge these days is just to keep on improving on what it has. Miller says he believes the company is doing a very good job at making sure it has the best models on the market, and some that the average consumer doesn't even know about, such as its Cool Cat compact air conditioner or its Endless Breeze 12-volt stand-alone fan.
However, he says, there's always room for improvement.
"We always want to make our air conditioners and vents quieter," Miller says. "We always want to make them with as high of performance as possible. We always want them to have lower amp-draws and be more user-friendly. And, we'll continue to work to get as close to that as we possibly can."