Features
Sponsored Content: Duo Form Debuts Universal Shower Kit
The first-of-its-kind, Duo Universal Shower is the perfect shower wall replacement for almost any RV. It can be cut to variable sizes, is easy to install and offers a luxury-look at an affordable price.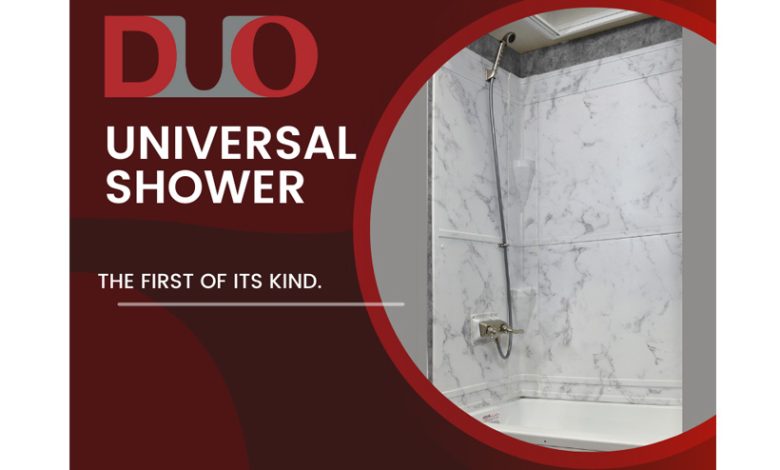 Duo Form, manufacturer of plastic components for RVs based in Edwardsburg, Mich., known for being the most experienced RV bath and skylight manufacturer for more than 50 years, as well as the OEM supplier of choice, is pleased to reintroduce its unique and easy-to-install Universal Shower System.
This first-of-its-kind RV Shower Replacement Kit is available in two of DUO's high-end printed marble graphic designs, or in a classic and clean white tile design. The modular nature of this shower surround kit allows it to fit in a wide variety of shower spaces easily, and allows for installation in tight spaces where OEM one-piece surrounds may have been inserted prior to a wall or other finishings.
The Duo Universal Shower Kit includes a back wall piece and two side wall pieces, along with two custom corner pieces. The installation is quite intuitive, and an easy-to-follow installation how-to video is also available.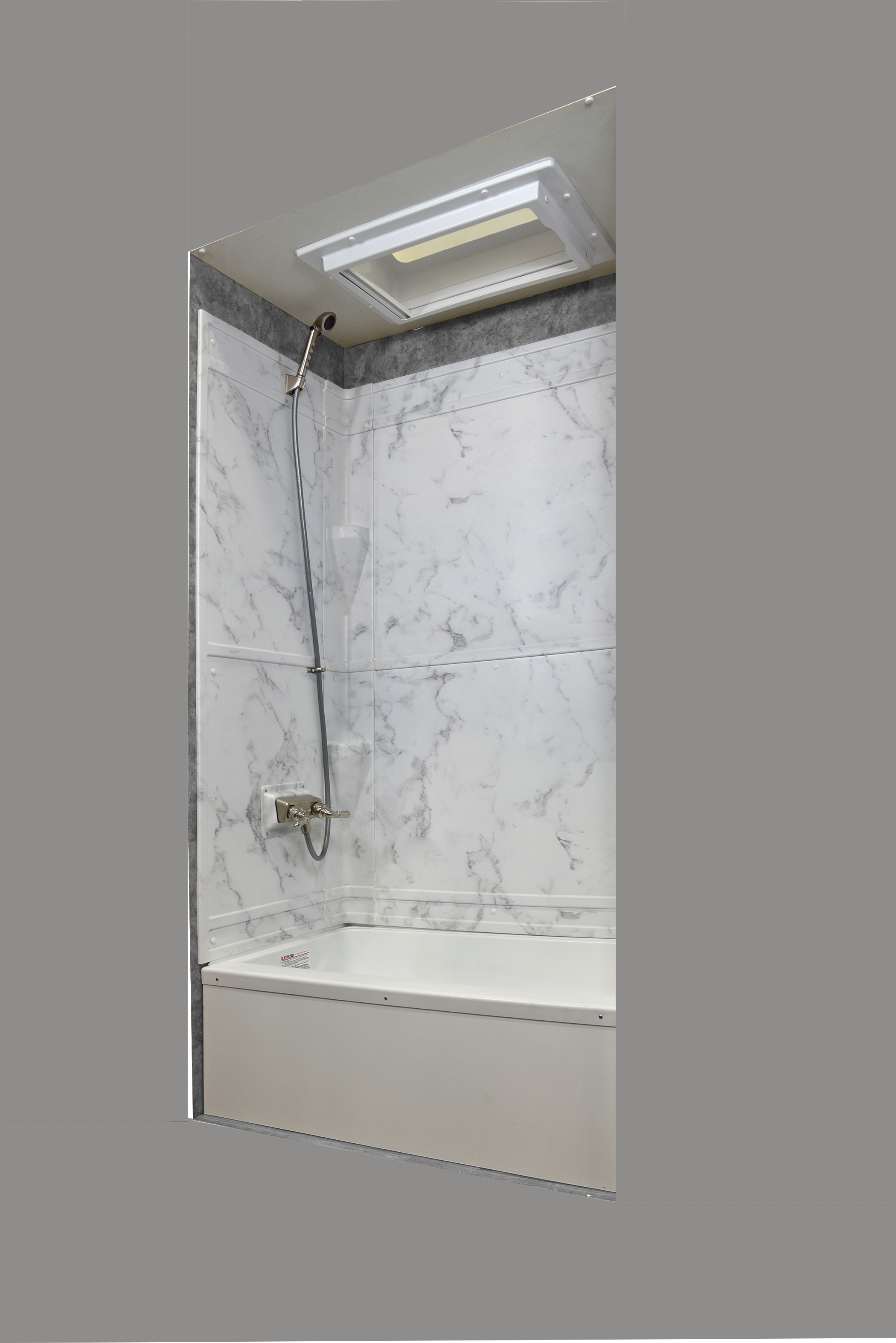 The Duo Universal Shower comes in three easy‐to‐assemble pieces with two interchangeable corner locking segments. This new shower features a customizable sizing system and a "Score and Snap" design that make it extremely straightforward and simple to trim and fit to the unit. The Duo Universal Shower is engineered with a unique style line feature that allows an easy way to trim the walls for a custom fit. The style lines, which blend seamlessly into the shower wall design, work as route guides on the reverse side of the walls to simplify cutting. The Universal Shower is 66" tall but can be cut to 62" or 59" in height. The width is 44" wide but could fit showers up to 48" wide at the maximum, utilizing the custom corner locking segments, which measure 3" by 3", giving customers even more customization options.
"With just a few basic tools and our easy installation video, almost any customer can customize and upgrade his or her own RV shower," says Mike Gonser, Duo director of operations. "Duo has over 50 years of experience making RV showers for the RV OEMs and we are excited to be able to take that experience and use it towards designing smart and beautiful solutions for the RV aftermarket. We have absolutely made this repair or rehab project as simple as possible." Whether replacing an old, outdated or broken shower, or renovating an RV with a new upscale design, the DUO Universal Shower System can be easily cut to variable sizes and will upgrade the look and feel of almost any RV bathroom.
The Duo Universal Shower surrounds are available today on the company website and through partnering aftermarket parts distributors. Visit the website at SHOP-DUO.COM. For more distribution information, contact Specialty Recreation at SPECREC.COM.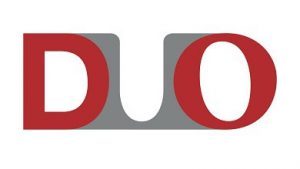 Duo Form is based in Edwardsburg, Mich., and has been manufacturing RV parts since 1968. They currently focus their energies on two main areas: providing innovative custom thermoformed solutions to OEM customers and supplying quality RV products to customers through a strong network of RV aftermarket distributors in North America.