Features
Exclusive: Electronic Pricing Labels Available for RV Dealers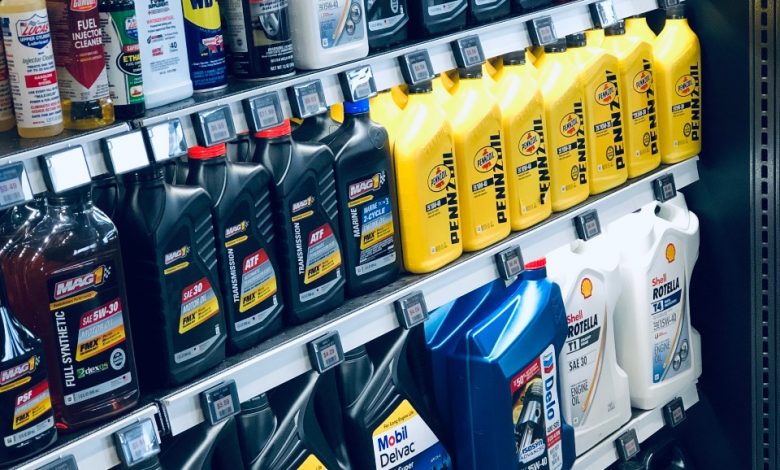 Whether it's a small parts store or a massive showroom with all the trappings needed for an RVer to get out and enjoy the road, one thing all RV retail businesses have in common is shelf signage. Be it small shelf labels, detailed hangtags, or end cap displays, stores frequently need clean, easy-to-read labels for products.
Traditionally, those labels have been paper stickers regularly reprinted or reordered to accommodate sales, clearance, and special events. Often, tearing down old tags and affixing new ones – while not a complicated process – can create a fair amount of work for parts department employees.
Enter Etagg Solutions, a company that offers Electronic Shelf Labels (ESLs) for businesses like RV parts departments and service shops. The company provides multiple versions of its ESLs, including ones to replace traditional adhesive shelf labels and larger labels for marketing displays and end caps. While Etagg offers its products to many retail markets, the company has been honing its focus on the RV parts department market by collaborating with NTP-STAG for the last few years.
"Customer Merchandising Manager Val Byrd has been working with our president, Joe Maalouf, on demonstrating this technology (at the Expo), on what it is and how it will save RV stores time, labor, and improve efficiencies," said Vera Maalouf, marketing director.
The company has demonstrated its technology at NTP-STAG in-person shows, including the 2019 show, to help business owners understand how the product can help them streamline their business, she said.
One fundamental way ESLs can help RV stores improve their overall operations, Maalouf said, is its centralized pricing feature. She pointed to a recent install the company did at the RV Parts House in Theodore, Ala., just outside Mobile. Previously, a dealership employee had to spend considerable time walking each aisle to change physical product labels for storewide price changes. With ESLs, she said, employees can skip that tedious process.
"The digital labels go directly on the shelves with the attachments we have, and once the tags are there, that's it," Maalouf said. Through the Etagg system, employees can then update pricing on the labels whenever necessary by using the system's accompanying cloud-based software.
For the division of labor, the process can be handled by one or two people, Maalouf said. The software reads a data file of the entire store's pricing and inventory and communicates with a small access point installed on the ceiling. Once the access point and software are set up, Maalouf said users can update pricing across the entire store in typically under a minute, depending on store and inventory size.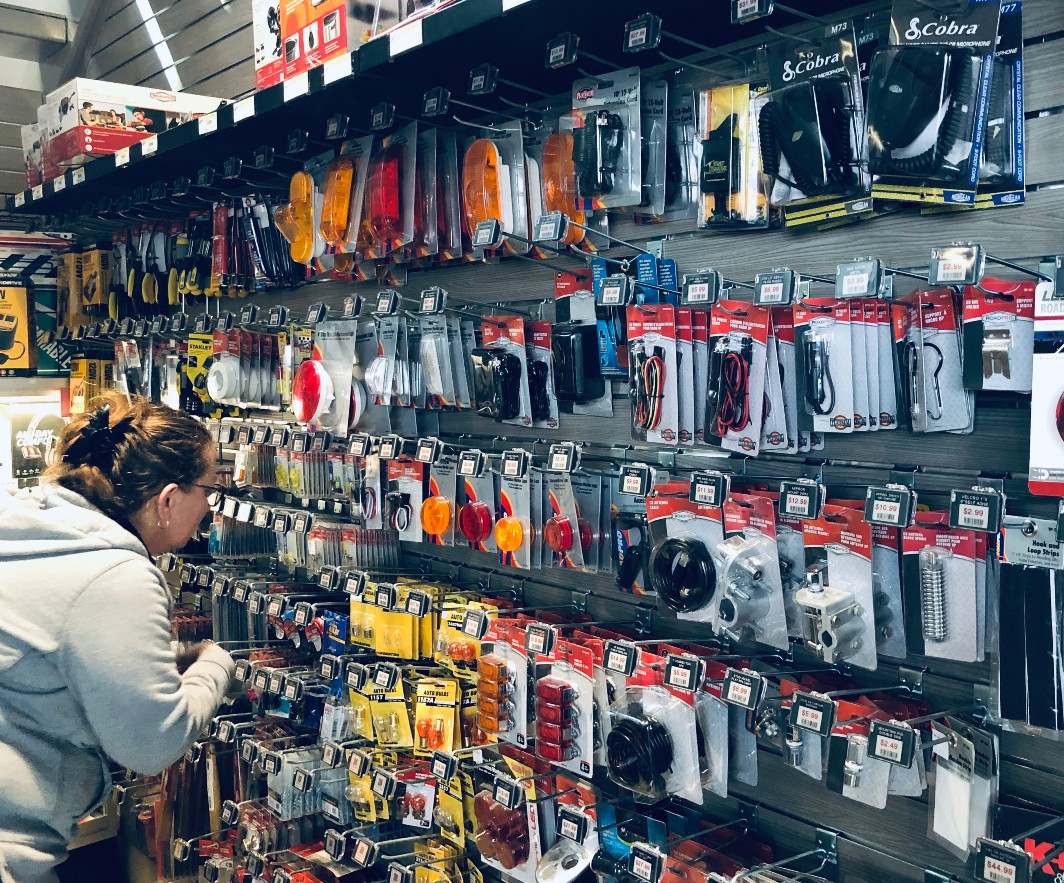 Along with pricing updates, Maalouf said ESLs allow for customization not typically seen on printed labels. Users can pre-program images and themes into labels to synchronize for key holidays such as the Fourth of July and Memorial Day, as well as temporary promotional events a store might choose to run. These pricing events can be scheduled in advance, Maalouf added.
For example, dealerships or service shops looking to run a Fourth of July promo can schedule out price changes and add a customized graphic like an American flag. On the morning of the Fourth of July, all of the tags will update on store opening that morning with applicable pricing and an American flag graphic, Maalouf said.
From the installation side, Maalouf said the product also is relatively quick and straightforward. Etagg installs the small access point, approximately 6 X 8 inches, in the store's ceiling and connects it to an ethernet connection. The company then installs the digital tags onto the shelf with the corresponding tracks, and the items snap into place.
Employees are then trained on how to use the system. Once the technology is installed, Maalouf said Etagg continues to provide backend support for whatever questions customers might have.
While the technology requires battery power to operate, Maalouf said battery life is designed to last for 5-7 years.
"The technology is E-ink technology, which is the (same) screen you see on an Amazon Kindle," she explained. Essentially, the power is only used when pricing is updated, conserving energy for extended periods.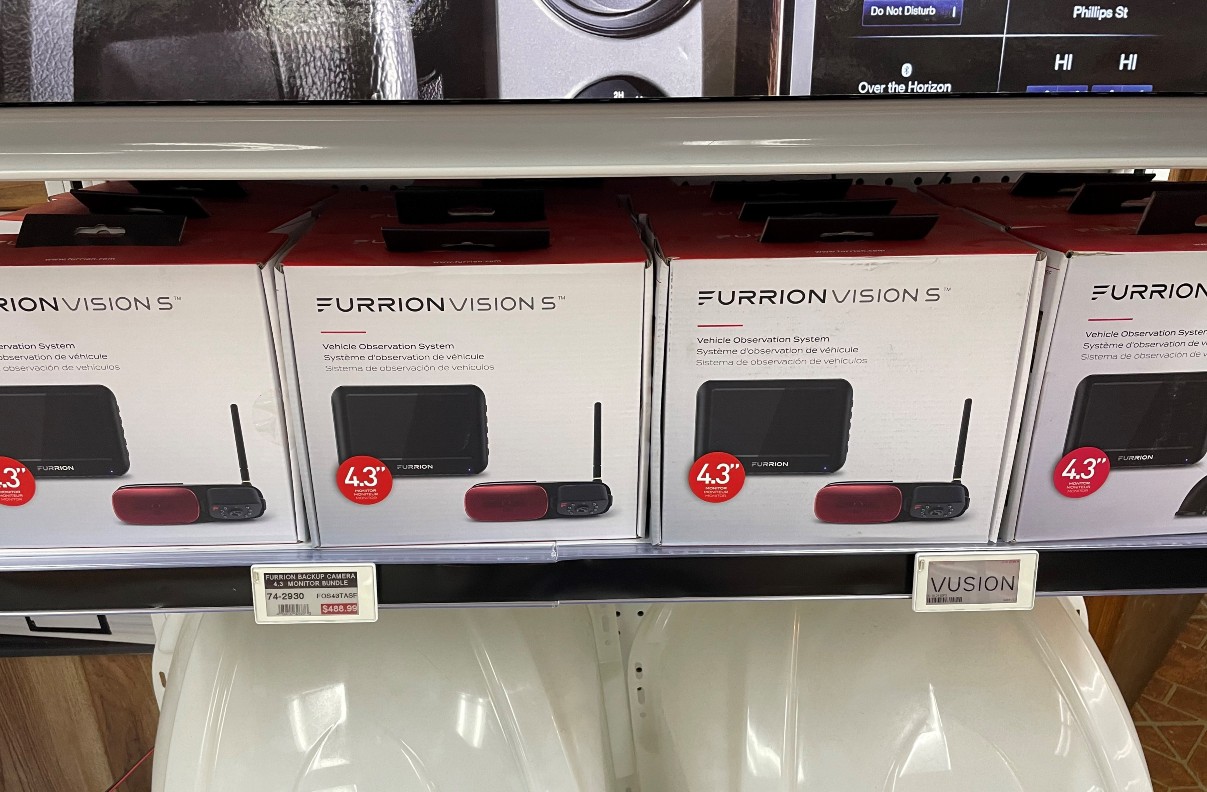 With the product catching the eye of NTP-STAG, Etagg also marked its first installation for an RV parts store, with the installation at the RV Parts House, mentioned above. Maalouf said the installation was successful, and the business is working with NTP-STAG to set up additional installs at other RV parts stores this year. With a product that cuts down on tedious labor tasks, reduces printing waste, and streamlines inventory management, Maalouf said it's a beneficial technology for shops of all sizes.
For more information, visit www.etaggsolutions.com.