Features
Factory Direct Successfully Navigates By Land and By Sea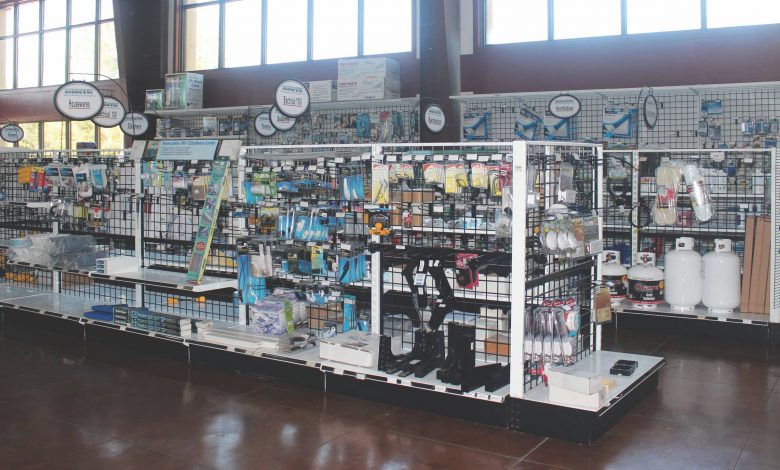 Selling boats and RVs has proven to be a winning combination for multi-store dealership Factory Direct Marine & RV, with locations in Palm Harbor, Fla.; Americus, Ga.; Russiaville, Ind.; Rockwood, Tenn.; and Ridgeland, S.C.
"We're a one-stop shop – 90 percent of outdoors people own a boat or a small camper," says Ryan Carpenter, a general manager for the family-owned dealership.
Carpenter notes that the dealership's origins are modest. Don Littlefield started the company in 1983 in a strip mall with a few Gulf Stream travel trailers. Today, the business has grown to multiple locations in the South and Midwest.
The RV manufacturers the dealership carries are largely determined by the relationships it has with each one, according to Carpenter.
"Good warranties are important because it builds customer confidence in a product over the years – they learn to believe in the product," he says. "Our customers also give us excellent feedback with their RV experiences, which is also decisive in our selection."
As a result, the dealership group carries lines from Coachmen, Dutchmen, Keystone, Gulf Stream and NeXus RV, to name just a few. Meanwhile, marine products for the dealership group include everything from an entry-level pontoon boat (starting at about $16,000) and up to a performance tri-toon ($72,000).
The dealership's sales teams sell both products, and each salesperson is sent through qualified testing for each product that they sell. "Manufacturers' reps will come on-site for a few days, usually every quarter, to review product knowledge and administer brief tests so our salespeople are confident in their product knowledge and passing that information to the customer," Carpenter says.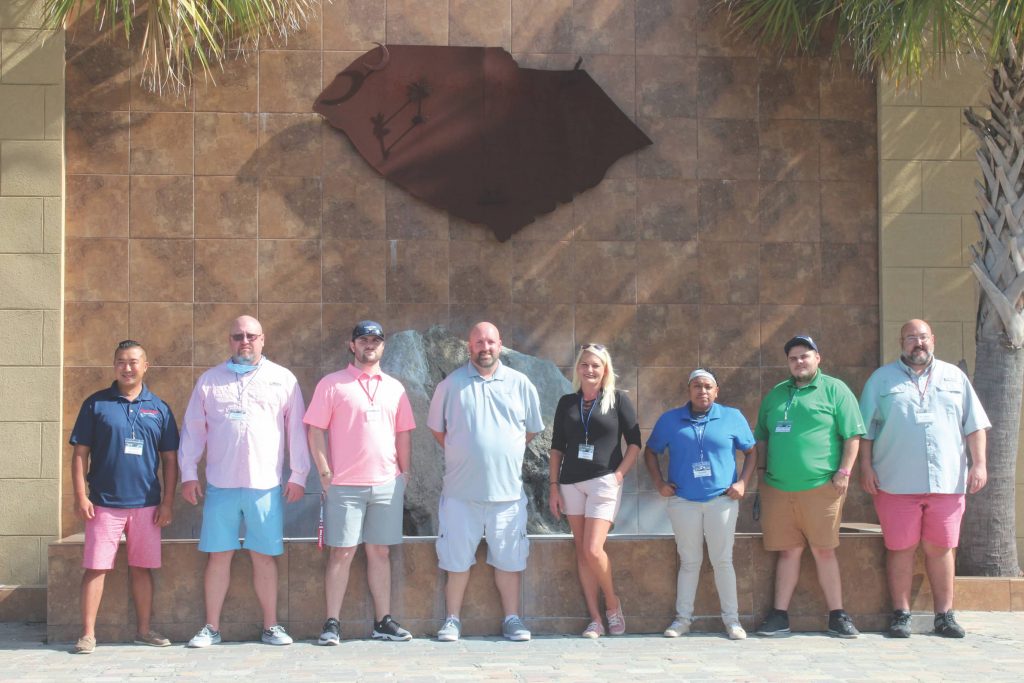 Shifting Customer Demographics
Carpenter began his RV career in sales and worked his way up through the ranks, assuming more responsibility and eventually becoming the general manager he is today, where he has been for the last 14 years.
"Early on, I sold to people I considered my grandparents' age. They were near retirement and planning on hitting the road full time," he says.
Over the past four years, however, Carpenter says RV buyer age groups have shifted, and now Factory Direct Marine and RV is selling to younger families and Millennials. As a result, the dealership group has focused advertising efforts on targeted social media platforms.
"The influx of new customers is just incredible, and customer online inquiries have increased 60 percent since the pandemic," Carpenter says.
Carpenter says marine sales experienced "tremendous growth" before the pandemic and have maintained good, stable growth due to affordability related to the company's purchasing power.
"The economy was so strong coming out of 2019 that people upgraded," he adds. "They may have begun with a small fishing boat as a couple, then started a family and sought something bigger, such as a pontoon boat."
Buying Power Brings Competitive Edge
"In the early 2000s, before this industry really took off, we were able to buy multiple units for what we considered 'warehouse pricing,'" Carpenter says of the dealership group. As a result, and as time wore on, the dealership group became known as Factory Direct Marine & RV.
It's that buying power that allows the dealership group to differentiate itself from the competition by making RVs more affordable for its customers, according to Carpenter. In addition to pricing, he says the dealership is designed to be a destination for consumers.
The dealership group is experiencing a lot of new-customer growth because it is able to maintain inventory levels as other dealerships' inventories have become depleted due to high demand, according to Carpenter.
"As a family-owned dealership as large as ours with all of our stores combined, we'll buy 300 travel trailers at a time from one manufacturer," he says. "When we do that, they're more likely to make sure that we're taken care of rather than someone purchasing 30 a month. My location alone does over a 100 units each month."
As RVs continue to fly off the sales lot because of strong demand during the pandemic, Carpenter says he is very impressed with the ability of manufacturers carried by the dealership to deliver units.
"I was initially very skeptical. As some RV components are shipped from overseas, I was really concerned that there were going to be shortage problems," he says, "but by getting together with presidents of some of the top manufacturers we carry, we were able to maintain a well-rounded inventory. It all comes down to relationship-building over the years."
Improving Dealer Operations During the Pandemic's Onset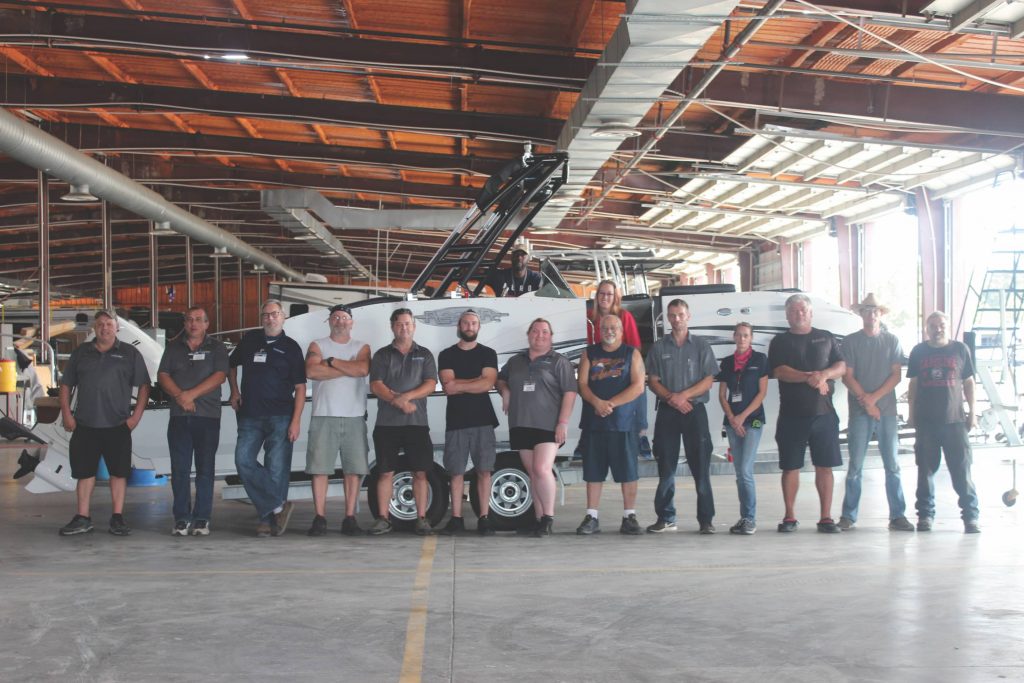 During the first six weeks of the pandemic, Factory Direct Marine & RV capitalized on the slowdown by improving store operations: taking a step back and regrouping as a team, improving product knowledge, the process of pre-delivery inspections, demonstrations, emphasizing customer service and retention, and increasing communication between dealership departments.
"I wanted to create balance throughout the dealership," Carpenter says of the individual store he has managed. "Oftentimes, there can be separation within a store from sales to service. Sales would always get the 'high-five' while service looked on, but now they're equal and our service facility often receives praise from customers.
"Because there's been such rapid growth, we never had a chance to sit down together and exhale in order to look at the dealership from the 10,000-foot-view perspective – we had been embroiled so much in the day to day. The pandemic gave us that time to adjust for that six-week period."
Service is becoming increasingly important as RV sales boom, and Carpenter says the dealership group has increased its number of technicians to keep up with repair and maintenance business.
Unlike his product specialists on his sales team, the dealership chains' service technicians are specialized in either RV or marine repair.
"We try to keep a separation between the two," Carpenter says. "RVs can be a little tricky at times. I don't want a tech involved in the middle of diagnosing an outboard motor, then suddenly be responsible for working on a travel trailer."
For many dealerships, the primary focus has been on sales, but Carpenter says that for Factory Direct, service also has become a focal point.
"Dealerships, in general, look at revenue as gross profit, but because the industry has grown so rapidly, it has so many customers out on the road that service centers have become strained – many are almost more than two months out just to get a simple state inspection," he says.
"I've been in the business for a while, and quality control is a major concern because we're the frontline for the customer – not the manufacturer. If there's an issue, we like to address it immediately."
Carpenter says, "When we hire someone out of a trade school – whether it's for carpentry, plumbing, HVAC or mechanical – we partner them with one of our certified apprenticeship training program."
For their part, certified techs are regularly updated with training from manufacturers.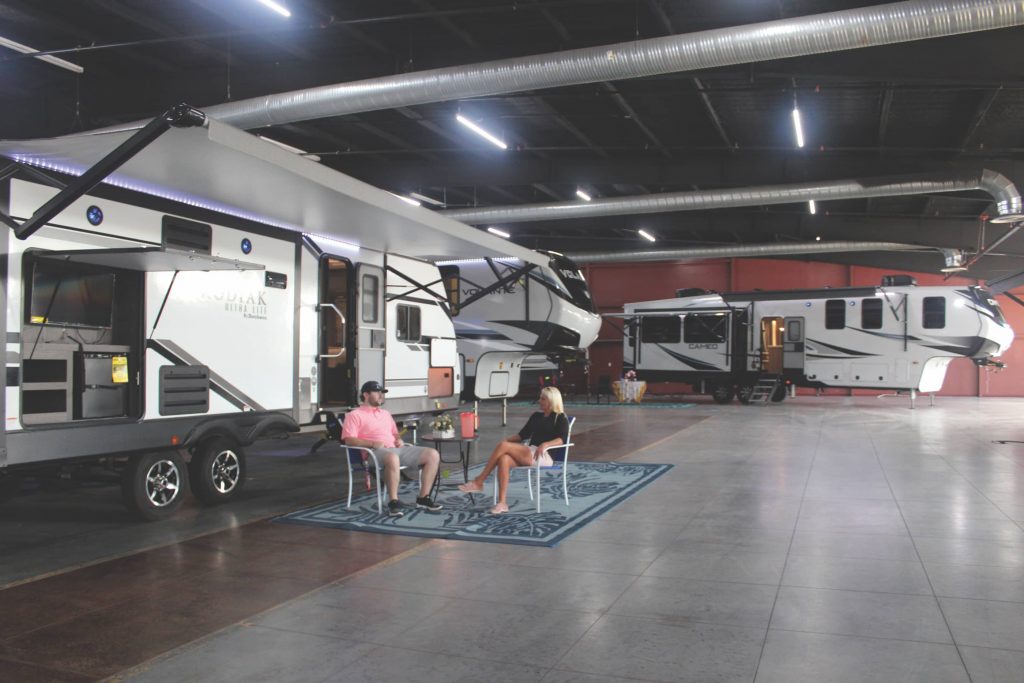 "Manufacturers have really stepped up – they have their own master techs who communicate with our certified techs, whether it's via FaceTime or otherwise. Today's technology has made being on-site training less necessary and lets techs walk around with their iPads and problem-solve together," Carpenter says. "It also saves time and clocked hours."
He adds that the dealership's philosophy is to accept everyone who needs service – even if those customers did not buy their RV from the dealership. "They are a customer today and a customer tomorrow," Carpenter says.
He predicts that in the near future there will be manufacturer service facilities throughout the country in order to repair the abundance of RVs that have been sold and are being sold. He says it's possible that dealerships will focus more on sales, while manufacturers develop their own service centers.
"I think they'll end up sponsoring their own service facilities within dealerships as certified repair centers for their brands," he says.
A Company Culture That 'Grows Its Own'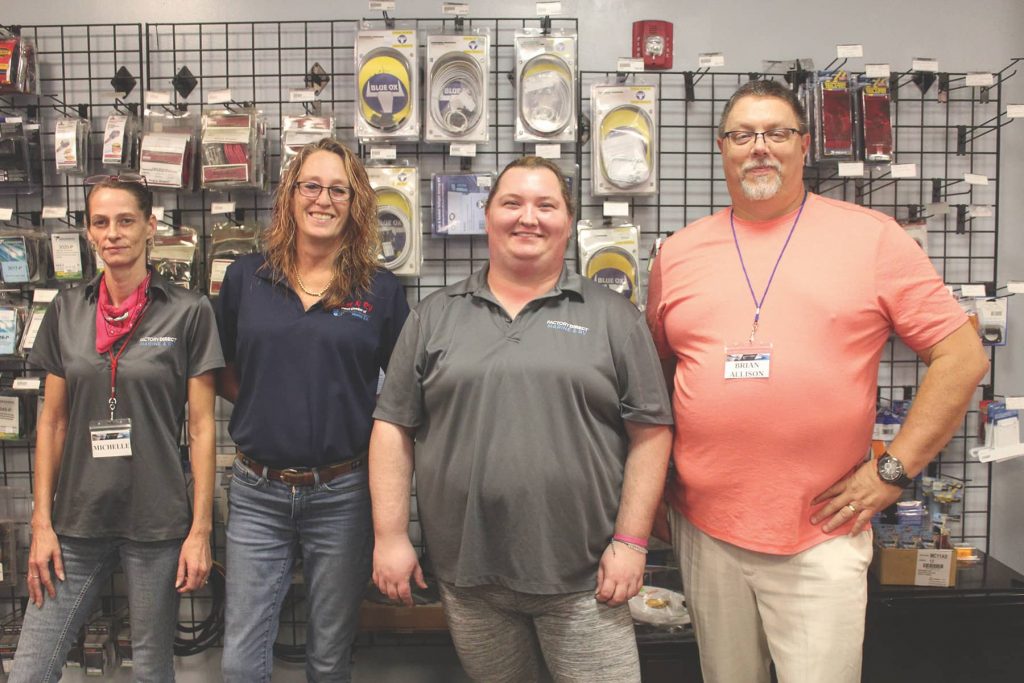 Factory Direct has a proud tradition of promoting from within as employees grow in ability and leadership, according to Carpenter, citing in example how some employees began as detailers and are now in management.
"We grow our own – people want to stay here because we're like family to one another. We have a great environment and we take care of everyone as individuals," he says. "When you work together between 45 and 50 hours a week, you're with us more than you are with your families sometimes, so it has to be a good environment."
Upper-level management has four staff meetings a week, where they discuss the direction of the company from month to month. When asked if he anticipates an oversaturation of RVs in the market once the COVID-19 pandemic recedes and people begin to resume activities such as air travel, cruises and destination vacations, Carpenter pauses.
"I've thought for years that might be possible – pandemic or no pandemic – but it hasn't surfaced yet. After selling 100 units in a month, I'll sometimes be driving home at 10:30 at night and wondering, 'Where are all these RVs going?' I think everything will have to experience similar growth – campgrounds need to expand more, for example, and we're beginning to see that happen right now.
"Some people will go back to what they had been doing, but they're not going to be sitting home on the weekend anymore," he says. "This pandemic brought families really close together by RVing – and that's never going to go away."