Features
Fiver Hitches Evolve with the Market
Hitch manufacturers are making their products beefier to handle heavier towing loads while also making them easier to use and improving their aesthetics.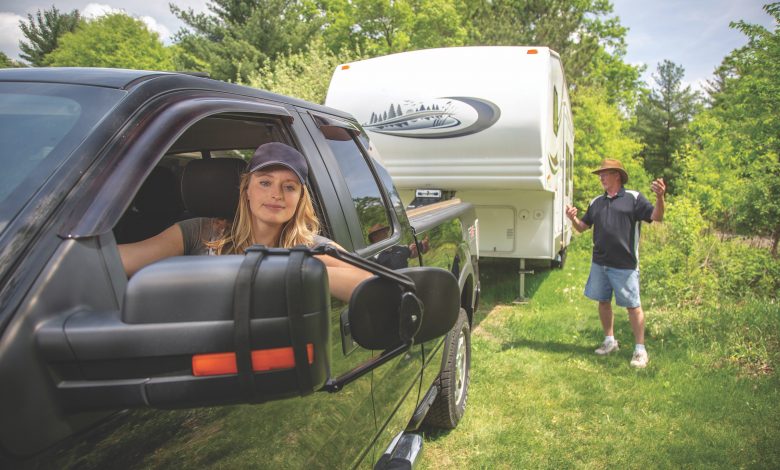 In 2020, wholesale RV shipments exceeded 430,000 units, marking the third-best year on record. Shipments of fifth wheels exceeded 81,500, representing a nearly 9 percent increase over 2019.
With numbers like that – and projections for another strong year for RV shipments in 2021 – it's no wonder that fifth wheel hitch manufacturers are optimistic about their prospects this year.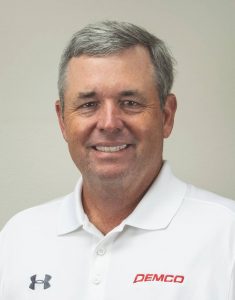 "When the world was falling apart and companies were shutting down operations, our leadership never panicked. Instead, we figured out how to work under COVID protocols and continued to build product in the face of the pandemic," says Doug Northcutt, sales and marketing manager for Demco RV and Trailer Components.
That resiliency appears to be paying off as the fifth wheel market recorded nearly 44 percent year-over-year growth in January. Company representatives for CURT, Demco and Horizon Global Americas are responding to the spike in consumer demand with new fifth wheel hitches that they describe as being innovative and industry leading.
A variety of market trends are influencing product development, according to company representatives. For one, consumers want their best-in-class pickups to model best-in-class towing equipment, says Northcutt. Heavy-duty fifth wheel tow ratings are in high demand as a result, "even if consumers don't tap into the product's full capability," he says.
"I wouldn't be surprised if we see 34,000 pounds to 35,000 pounds capacity in coming years," says Russell Brzezinski, senior product management at Horizon Global Americas, who also recognizes rising OEM tow ratings as a market motivator.
Improved ergonomics remain center stage as well, with greater emphasis on lightweight fifth wheel products that are easier to install, handle and disassemble when necessary, adds Kristi Feeney, channel marketing manager for Lippert.
Meanwhile, as Millennials assume larger buying power within the RV industry, manufacturers are increasingly mindful of generational preferences. Today's consumers want quality construction and reliability coupled with modern aesthetics and effortless ease-of-use, representatives for the three companies agree.
In addition to strength, durability and overall performance, Horizon Global Americas – parent company of Reese, Draw-Tite, Tekonsha, Bulldog, Bargman, Witter and more – is steering away from "traditional utilitarian designs" in favor of "more stylish offerings," says Brzezinski.
"When someone purchases an $80,000 pickup, they want h their fifth wheel hitch to look just as good," says Brzezinski, adding that Reese is taking big strides to differentiate its brand from the competition.
Horizon Global Reconfigures Offerings, Touts M5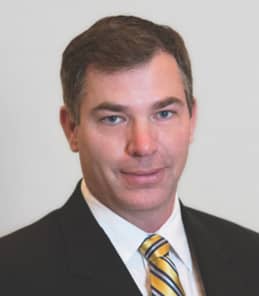 Whereas many manufacturers are focused solely on expanding their product lines, Brzezinski says Horizon Global has decided to take a step back before pushing forward.
"One of my biggest initiatives upon joining Reese was to evaluate the product selection, complete market research, and rationalize the assortment. By doing so, we were able to optimize and streamline the offerings for dealers and consumers without sacrificing the quality of the selection," he says. Specializing in heavy-duty towing products and accessories, "Reese offers an industry leading gooseneck pin box, the award-winning Sidewinder and now the M5 – the best-looking fifth wheel hitch on the market."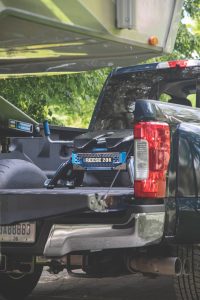 Form, function and fashion combine for a winning trifecta in the new M5 fifth wheel hitch, he says. Featuring a 32,000-pound tow rating and 6,750-pound pin-weight capacity, M5 pulls its weight in heavy-duty towing for Ford, GM and Ram vehicle applications.
Drivers can expect an easy hook-up and smooth tow due to a wider stance, tighter tolerances and "industry-leading" shock dampening system, says Brzezinski. M5's exclusive Talon jaw grips the pin to help eliminate lateral chucking, reducing sway and granting a quieter ride.
Customers have been receptive to the prototype, with Brzezinski crediting the Reese "hitch pros" dealer network for thorough field testing in areas like strength, durability and maneuverability so the product can launch with confidence.
Given that consumers shop with their eyes as well as their hands, says Brzezinski, dealers can expect "a proper M5 merchandising program with a free-standing display," as well as complementary marketing collateral like signage, counter mats, brochures and flyers.
PowerRide Powers CURT Offerings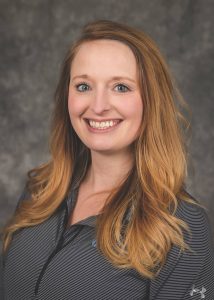 As OEMs continue to push boundaries in factory tow ratings, CURT is leaning into its reputation as an "innovative, comprehensive line of towing products and accessories," says Feeney.
New to the company's lineup is PowerRide, a professional-grade fifth wheel hitch featuring greater functionality, enhanced portability and numerous "commercial-inspired features," she says.
In addition to accommodating 30,000 pounds gross trailer weight and 7,500 pounds vertical load, PowerRide is fully tested according to SAE J2638 specifications for safety.
A cast-steel main body and multi-directional, cast yoke head prioritize strength, working to lessen strain on the truck and ensure a smoother towing experience. Both pieces are coated in a textured, dark-gray teridium finish to combat corrosion and rust.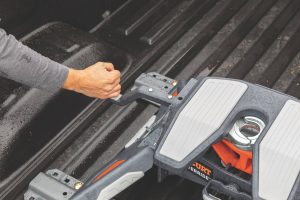 CURT touts the PowerRide as placing a premium on ergonomic operation with advanced upgrades such as an easy-to-use self-resetting handle, strategic grip points for easier side-access and integrated wear indicator plates for smooth operation without extra greasing.
Moreover, patented interlocking jaws allow for full kingpin contact and coupling security, while a three-position coupling indicator provides ongoing status updates.
Requiring no welding or fabrication for installation, Power- Ride uses fast, one-pin head removal, so the fifth wheel can be transferred with ease in smaller, lighter pieces.
"PowerRide is a better product at an even better price point," says Eric Jevanord, product manager for Lippert. The Poweride can be removed from the truck in pieces, rather than one unit, a feature the company says dealers will appreciate.
CURT also has debuted all-new 40,000-pound capacity fifth wheel-base rails.
"Before this, the largest was 25,000-pound capacity," says John Robinson, vice president of aftermarket sales at CURT.
Ultimately, "A huge initiative from the top down is that we want to be known as the innovation leader within towing," says Jevanord. "Now that CURT Group is part of Lippert – a well-respected brand in the RV industry for many years – dealers can leverage that partnership and benefit from integrated processes, systems and a suite of complementary products offered under one corporate umbrella," says Stephanie Pohnl, channel marketing manager at Lippert.
Focused on being an ongoing resource for dealers and consumers, CURT offers an abundance of marketing and merchandising collateral. An extensive resource center is filled with helpful literature that educates CURT customers about product features, benefits and usage.
Additionally, the company boasts a robust dealer locator tool on its site, "which drives a lot of SEO and traffic for those customers," says Pohnl.
Demco Touts American-Made Hitches
Strong Midwestern values, consistent new product development and nimble management are at the heart of Demco's success in the RV industry, according to Northcutt.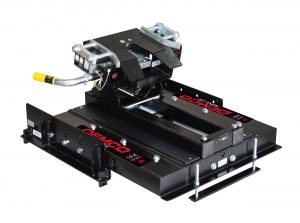 "Today, we are the only company offering every class of fifth wheel hitches – all American-made with American steel," he says. With a product selection that spans stationary, manual and automatic sliding, as well as lightweight options, "Dealers can feel comfortable coming to Demco for all their fifth wheel needs," he adds.
Launched a few years ago, the company's Recon series has become the company's leading product line, with three part numbers "overtaking other standard fifth wheels in sales," says Northcutt. Friendly competition may have inspired development of the Recon series, he says, "but I'm confident we've now outpaced them."
The 21K Recon Goose Double Pivot is "a standout within the line," featuring an aerodynamic standard fifth wheel dual-articulation head, a lightweight (less than 100 pounds) two-piece design and built-in latch handle, says Northcutt.
"One of the top features is how the hitch can be easily separated into two pieces with two pins, making installation and removal quick and easy for dealers and consumers," he says.
Recon Goose fits a 4-inch tall, 2-5/16-inch gooseneck ball mount and maxes out at 21,000 pounds towing capacity. In addition to offering three height adjustments ranging from 15-1/2 inches to 18 inches, Recon's wrap-around jaw has a lock bar designed for a stronger, safer and more secure towing experience.
From a dealer perspective, 21,000 pounds towing capacity covers nearly 90 percent of fifth wheel towing needs at a dealership location, according to Northcutt.
"Stock one hitch and be ready to go – plus save on inventory dollars when you invest in Demco, instead of carrying a lot of brands in different capacities," he says.
Furthermore, as an affordable, easy-to-install product, Recon Double Pivot makes "a great cash-and-carry item for consumers," he adds.
Dealer support is a central focus at Demco. In addition to various marketing and merchandising materials, Northcutt says, "We have 12 customer service representatives making calls all day and 11 outside sales members in the field visiting customers every day, three of which are in Canada."
With a nationwide technician shortage, the company has poured ample resources into installation manuals, ongoing training and a "fully vetted dealer locator" to help drive traffic to its dealership partners, according to Northcutt.
"We also have a full-time technical trainer on staff who travels the country training dealership technicians. When they invest that time, they earn RVIA technical training hours for continued education," he adds.
Riding the Benefits of a Rising Tide
It's evident that the RV industry benefited from an unprecedented spike in demand during the COVID-19 pandemic. Representatives for the three fifth wheel hitch suppliers say they believe that in order to keep these new customers excited about the RV lifestyle the industry must invest in superior service and support to complement an outstanding product selection.
"The past eight months have just been incredible for the entire industry, and we're thankful for it," says Northcutt. As Demco, CURT and Horizon Global Americas fine-tune their product offerings and compete for market share, Northcutt says it's important for the industry to remember that "a rising tide lifts all boats."