Features
For Richloom, It's All About the Décor
With its origins dating back to the late '50s, Richloom helps create the look in many of today's RVs.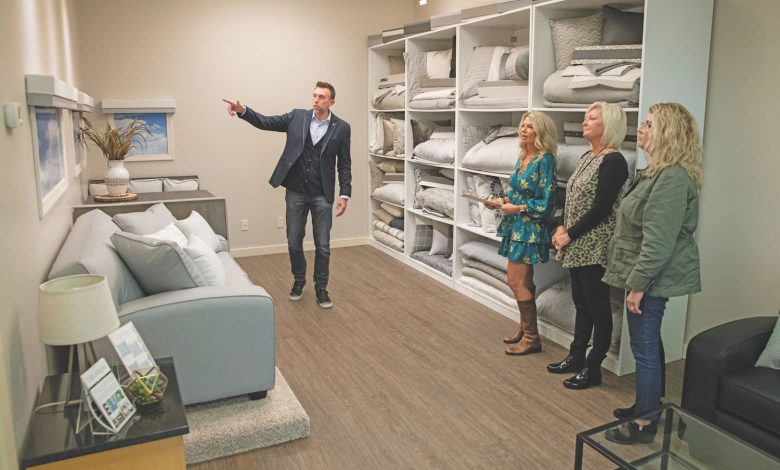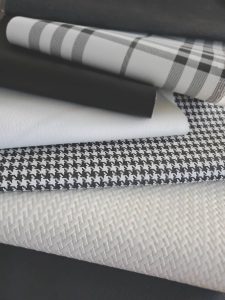 For RV manufacturers and dealers alike, there's little worse than having a potential customer walk into their respective RV, make a five-second head swivel, and then move on down to a competitor's product without ever really giving that first RV serious consideration.
But why did the customer move along so quickly?
Ultimately, if a customer doesn't like the look inside the RV, it doesn't matter how many great features it has.
Creating an inviting and beautiful aesthetic can make the difference between the quick once-over look versus a potential customer really evaluating a coach based upon its merits. Enter Richloom, a major supplier of textiles to RV OEMs and a company that's responsible for creating aesthetically pleasing designs for many RVs with the textiles it provides.
From Humble Beginnings
Richloom was founded by Chief Operating Officer Michael Saivetz's grandfather, Fred Richman, in 1957. Richman worked in his father's textile business before using a $5,000 loan from his father-in-law to start Richloom.
"We began as a wholesaler of drapery weight fabric. Then, we evolved when my uncle Jim joined the company and we really grew from there," says Saivetz.
Richman's son, Jim Richman, joined the company in 1972. He now leads the company, which employs more than 250 people in the U.S. and more than 300 globally.
Headquartered on Fifth Avenue in New York City, Richloom offers an expansive product range to many markets beyond just the RV industry, supplying the upholstery, decorative jobber, hospitality, over-the-counter retail and casual outdoor furniture industries. The company offers prints, wovens, dobbies and jacquard textiles to intricate decorative textiles with fine bead work, embroidery and embossed treatments.
In layman's terms, Richloom helps make RVs look good.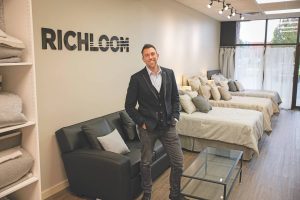 During the past two decades, Richloom has expanded its global footprint, most notably with its Richloom Shanghai Trading Co. in Shanghai, China. When Saivetz joined the company in 1998, he helped cast a global vision and grow a vast supply network in Asia.
"We expanded rapidly in the 1990s and actually built our first domestic weaving operation in the late '90s," says Saivetz.
It's about that time that, he says, that he decided to start calling on the RV industry.
"We had always called on the RV industry, but after my first trip to Elkhart in August of 1998, I was very impressed with the industry and the potential for growth there," Saivetz says. "Just like any other family business, they said, 'OK, kid, if you think you can do it, go do it.'
"So, I have been at the helm of the RV division since the early 2000s and have continued to expand our market share," he adds. "As a company, we identified the RV industry market as a growth opportunity. I was an obnoxious kid trying to make my mark."
RV Fabric, Color Trends Evolve
When Richloom first entered the RV industry, Saivetz says the trends were fabric materials and the color blue.
"It was always blue when I entered the business," he says. "It was all fabrics and the industry was using designs on the sofas. Now, our customers prefer to use all vinyl or polyurethanes. It's really evolved from old Italian-style tapestries or jacquard weaves to more modern materials and different shades of gray with accent colors. It's easier to keep the vinyl and polyurethane products clean. It also gives the RV customer a leather-like look that's a little more modern, contemporary and easy to maintain."
Richloom can provide all the textiles that go almost everywhere in the unit, from furniture to valances and drapery and bedding. And it even supplies textiles for walls and ceilings.
Saivetz says when the company first started in the RV industry, it did a little bit of furniture, a little drapery and a little bedding. "When we first got into the industry, we were a minor player, but now I would say that we're in the top three," Saivetz says. "Ninety-eight percent of our business is with OEMs. We have a couple of programs where we are working with an OEM, but it is really in the aftermarket.
"As a fabric supplier and component supplier to the RV industry, we work with RV manufacturers, as well as furniture and bedding manufacturers," he adds.
Richloom has an office and showroom in Elkhart where OEMs can visit and get design ideas, inspiration and available inventory, all at a competitive price, according to Saivetz.
"One of the things I always tell our customers is that everyone has quality problems," he says, quickly adding, "I don't like them. I would rather make a quality product and price it competitively rather than make an inferior product and deal with it on the back end. A lot of companies lose money that way because they have to spend a lot of money fixing those quality issues.
"I learned a long time ago it's better to make a quality product in the first place and avoid the problems."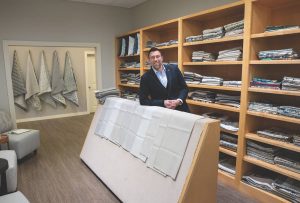 An Eye for Design
Saivetz credits much of the company's success in the RV industry to his design partner of 20 years, Meta Steeb.
"The two of us entered the industry at the same time, and we've really worked together to learn about the RV business, learn what RV customers want and then design something the customer wants," Saivetz says. "When a consumer is shopping for an RV, most times the customer will pop her head into the unit. She might walk up a step or two, but if she doesn't like what she sees, she's going on to the next unit. The fabric is the marketing of the unit."
Current fabric is trending lighter and more neutral, and if there's a design at all, it's a smaller scale design for a more contemporary and transitional look.
"We see a little bit of color coming back into the design elements, but I think easy maintenance and quality of the product is going to be the most important thing to customers," Saivetz says. "If you spend $100,000 on a fifth wheel, you don't want the interior to fall apart."
The company's Elkhart showroom allows Richloom to display all it has to offer. When an OEM customer walks in the showroom, they will initially see a couple of beds with new products and a wall of valances to show different valance styles and applications. There is a replica RV sofa and dinette kitchen area with new product featured.
"We walk customers through that before they come into our fabric showroom, where we present not only the newest line designed for the RV industry, but the newest lines designed for the residential furniture industry, the higher end decorative industry and outdoor industry," Saivetz says.
He notes that Richloom has two sales reps in Elkhart, Gay Eby and Krista Horn, who are available to help OEMs with all their needs.
"Our sales team is the best in the business, both aggressive and eager to help our customers," he says. "Much of our success can be credited to our great team."
Looking Ahead
Saivetz says his goal as it relates to the RV industry is to help companies close the gaps in their business.
"I'm sure every company has their holes. My biggest priority is to plug the holes for those we do business with," he says. "We do that by constantly asking: 'What is the next design trend? Application trend? How can we be the leader in that?'"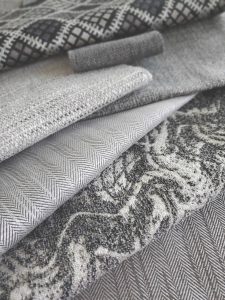 Acquisitions have paved the way for more growth, including obtaining a domestic weaving operation in December 2019. In the early 2000s, Richloom acquired another outdoor printer converter, which allowed it to enter the outdoor casual industry more aggressively.
"We are definitely looking to grow our domestic footprint, as well as our global footprint. We're not afraid of expansion. Richloom's history has been growth by expansion," Saivetz says.
Saivetz and his uncle are the only family members currently involved in the business, and while Saivetz says his kids are too young to know what they want to do, he hopes it continues as a strong family-run business.
"It's a legacy that means a lot to me. Family values are important to us," he says. "It's how we run our business. We're all one big family."
As for why he enjoys working with the RV industry, Saivetz says he likes the people.
"I have met a lot of different people I enjoy spending time with, to be quite honest," he says. "It's kind of cool to be driving down a highway, pass an RV and say to your children, 'Dad's fabric is in that unit.'"