Features
From Employee to Owner
Despite challenges, some industry veterans are turning their experience as employees into ownership opportunities.

At the end of an 18-year career in the RV industry, Kerry McKeever's journey to business owner was one of fits and starts.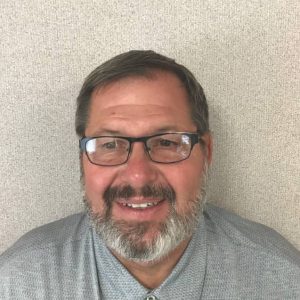 Several years ago, his former employer, Bobby Combs RV Center, tasked him with opening a Tennessee-based dealership. After McKeever and his wife relocated, he and the dealership determined the arrangement would not work, and the company opted to maintain its focus on the Pacific Northwest.
After that, McKeever saw two additional deals fall through – including a dealership and campground in Alabama and a land purchase in Tennessee – before research on Google Earth led him to the city of Sweetwater, near Knoxville.
Now open for several months with a focus on towables and marine products, McKeever is one of a few RV industry vets who have struck out on their own. For McKeever, patience has been key.
"Starting a business takes an immense amount of planning and paperwork," he says. "However long you think you're going to get it done, expect it to take much longer."
Meanwhile, the new relationships McKeever has established with the city of Sweetwater and his long-term industry relationships with manufacturers and banks have paid off for him. McKeever RV and Marine, located on the site of a former manufactured home dealership, is filling a void in the regional market.
COVID Challenges
Over a 26-year career, Dana Drake worked his way up through family-owned Dick Gore's RV World, eventually becoming general manager and opening several locations for the business.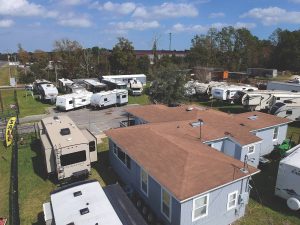 "I oversaw everything from purchasing to construction for all three locations," Drake says. Originally based in Jacksonville, Fla., the family dealership grew to include locations in Coco, Fla., and Richmond Hills, Ga., before Gore Jr. sold the business to Campers Inn. With the sale, Drake found an opportunity to strike out on his own. He underwent the licensing process to open Dana Drake's Countryside RV in Green Cove Springs, Fla., which is about 40 miles from the Campers Inn store in St. Augustine.
"By the time I finally got the permitting and completed everything it took to open up the business, we were only open a month before everything shut down," he says, pointing to the COVID-19 impact upon his business. "While we were considered an essential business, and we were not shut down, there was no traffic."
Drake persevered, and the dealership – now in business for more than one year – is still going strong, despite an ongoing shortage of used inventory, which is the dealership's focus.
"When we opened, we had new and used units," he says. "We discovered we make more money on used than on new here every day of the week."
Drake attributes part of his success during the crisis to his ability to keep costs low. By splitting costs, a good friend who is part of his business, Drake was able to purchase his property outright with as little debt as possible.
The dealership also has few employees, opting to work with mobile technicians instead of having an in-house service department, a strategy he took away from his time with Dick Gore's.
"There, we didn't have a mobile truck," he says. "We had so many people who lived out in campers who couldn't bring their unit to the dealership for service." Not only does relying on independent mobile technicians mean lower overhead for Drake, but customers also gain access to a mobile repair unit within 24 hours. Mobile technicians also can check out and detail used units prior to customer delivery.
Grit & Determination
Mike Schriver launched South Trails RV in Sebring, Fla., as a new startup in his retirement. As he was sizing up the site of a former dealership for his new business, he experienced a medical emergency.
"I went to my eye doctor, and he told me I needed to go to my cardiologist immediately," Schriver says. "They did a stress test and then they did an angiogram. They didn't even wake me up. They took me to the hospital and did open-heart surgery."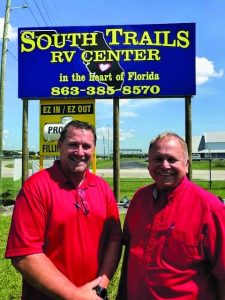 In April 2018, Schriver woke up in Winter Haven, Fla., following surgery on six blockages. After taking about three weeks to recover and return to health, he called his last general sales manager to ask if he would be interested in being partners with him in a RV dealership in Sebring.
Before launching South Trails, Schriver had long careers in both the automobile and RV business. He previously owned a Chevrolet dealership, and when he sold it looked at the RV business. In the RV business, he started at Lazydays in 2001. Over his career, he worked as the chief operating officer for Bay RV and went on to work as a general manager for a Camping World store in Texas before retiring for several years.
"I decided retirement wasn't for me," he says. "So, I came back to work, starting at North Trail RV as the general manager in Fort Lauderdale, Fla."
From there, he moved on to Florida Outdoors RV in Okeechobee, Fla., and then on to Sebring – just 55 miles away, lining up similar products for South Trails RV.
"That was completely wrong," he says. "The difference across 55 miles was astronomical."
Highlands County, where South Trails is located, is the second-poorest county in Florida. Okeechobee is poorer but more stable, Schriver says, and business at Florida Outdoors was more consistent.
"I learned that in Highlands County, they don't like new product," he says. "They only want used and very inexpensive. I had a 60- or 70-unit inventory that I couldn't get rid of."
As Schriver faced an uphill battle selling new units, he also contended with the poor reputation of the business that previously occupied South Trail's site. He changed his inventory to primarily focus on used units and worked on improving customers' perception of the service department.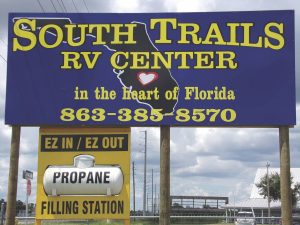 "The people who had been here before us had 33 years of bad reputation for service," Schriver says. He changed his inventory to primarily focus on used units and worked on improving customers' perception of the service department to 100 percent fixed the first time.
"We were focused on fixing everything that came into us, 100 percent right," he says. "For our first nearly three years, we averaged a 4.8 star rating. If the unit still had a problem, we fixed it again."
Schriver not only worked on attracting quality employees in service – bringing in a reputable RV tech he knew from his time in the industry – he also sought quality in his partnership. He describes partner and General Sales Manager Steve Snell as one of the best people he has ever known and has ever worked with.
Lessons Learned
For McKeever, Drake and Schriver, their years of experience in the RV industry proved invaluable in starting their respective dealerships.
In launching McKeever RV and Marine, McKeever says he knew caring for relationships and positioning his dealership for continued growth would be important for the long term.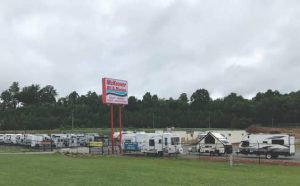 "My core concept was: No. 1, take care of our customers; No. 2, take care of our employees; No. 3, take care of our vendors," he says. "People are loyal to you as long as you are loyal to them.
I wanted to make sure everyone had access to affordable health insurance."
McKeever acquired two properties totaling about 13 acres. The main property houses modular sales offices and a nearly 6-acre site about a half mile down the road houses the parts and services department, which is stocked with more than $100,000 worth of parts.
"You need to go about 35 miles north of here to get marine parts and down I-65 North to get RV parts," says McKeever. "We're filling a void in the market here."
Once McKeever finishes constructing buildings on the property, he plans to consolidate the full dealership into one building. He plans to build another Tennessee location in about 12 months.
He has faced some challenges related to the pandemic, including fearful lenders at the onset of COVID-19 and spiraling construc- tion costs as he builds out his dealership. He also faces challenges now getting product, although he has leveraged his relationships with manufacturers.
McKeever emphasizes the importance of relationships in his business, including those with manufacturers, banks and with city partners.
"Finding a city that is willing to work with you is extremely important," he says. "Some are pro-business, and some are anti-business."
He recommends having a conversation with other businesses in the area to better understand struggles they have had and learn about city requirements, as well as having a detailed business and knowing the company's financial information.
For Schriver, one of the biggest takeaways from his previous industry experience centers on employee empowerment.
"I think it's important, when you give someone a job, you give them what they need to learn and do the job," he says. "If they can't do the job, they need to tell me why they can't do the job, and we'll find the tools to help them."
Above all, Schriver says his takeaway – both from business and his time in the U.S. Marine Corps – is to never quit and to find the right partner.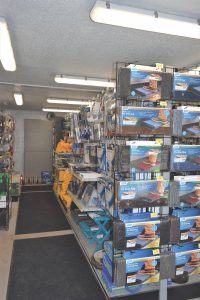 The early pandemic period tested Schriver's staying power, as South Trails RV went from selling numerous units per month to selling almost none.
"One day the service lot was full, the next we were struggling to keep employees," he says. "We never fired an employee or laid anyone off for COVID reasons. Instead, we borrowed money, battled and fought it. We did everything we could do."
From that challenging period and the difficult lessons he learned about his market, Schriver emphasizes the importance of finding out what people in the area are going to buy.
"Just as we were finding and discovering the product we could sell, suddenly we couldn't sell it," he says. "Then, I was second-guessing myself because there was a pandemic playing havoc."
When Drake started his dealership, he knew from previous experience that he did not want to bring a corporate mindset to his business.
"You don't have to charge all these extra fees like (some) of these dealers do," he says. "You should give customers the best price. I always lead with 'my word is my bond.'"
Taking that philosophy further, Drake says he didn't want a setting where customers couldn't get to a unit because it was fenced in, or they had to walk through a building to see it. That's why he oriented his dealership to make units accessible.
"I'll give customers five or 10 minutes to check it out, and then we'll go check on them," he says. "It creates a bit of a different atmosphere and helps us build relationships with our customers."
Meanwhile, Drake continues to develop his dealership in phases while keeping overhead low. In the future, he plans to pick up a travel trailer line to add some new units to his used and consignment inventory.
For industry vets looking to launch their own businesses, Drake says the market is ripe. He adds, "The business will continue to do very well, as long as the economy stays strong and will bear it."
– Photos courtesy of Dana Drake Countryside RV, McKeever RV and Marine and South Trails.