Features
Furrion's Innovation Center & Institute of Technology puts supplier in position to build on its success in the RV industry and enter other markets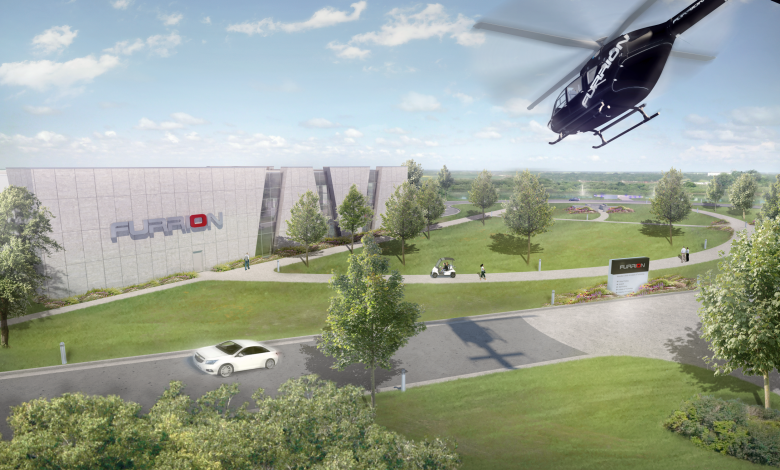 This article is from our older website archives. Some content may not be formatted or attributed properly. Please
Contact Us
if you feel it needs to be corrected. Thank you.
In its short existence as a supplier of audiovisual electronics, kitchen appliances, solar energy, observation cameras and electrical systems to the RV industry, Furrion has been anything but a "me-too" company just trying to keep up.
In keeping with its reputation of trying new ideas and offering different products, the company – founded a decade ago by Chairman and CEO Aaron Fidler, Chief Marketing Officer Matthew Fidler and Chief Technology Officer Stevie Bell – is adding to its U.S. presence and potentially enhancing the Elkhart, Ind., economy with the construction of its Furrion Innovation Center & Institute of Technology (ICIT).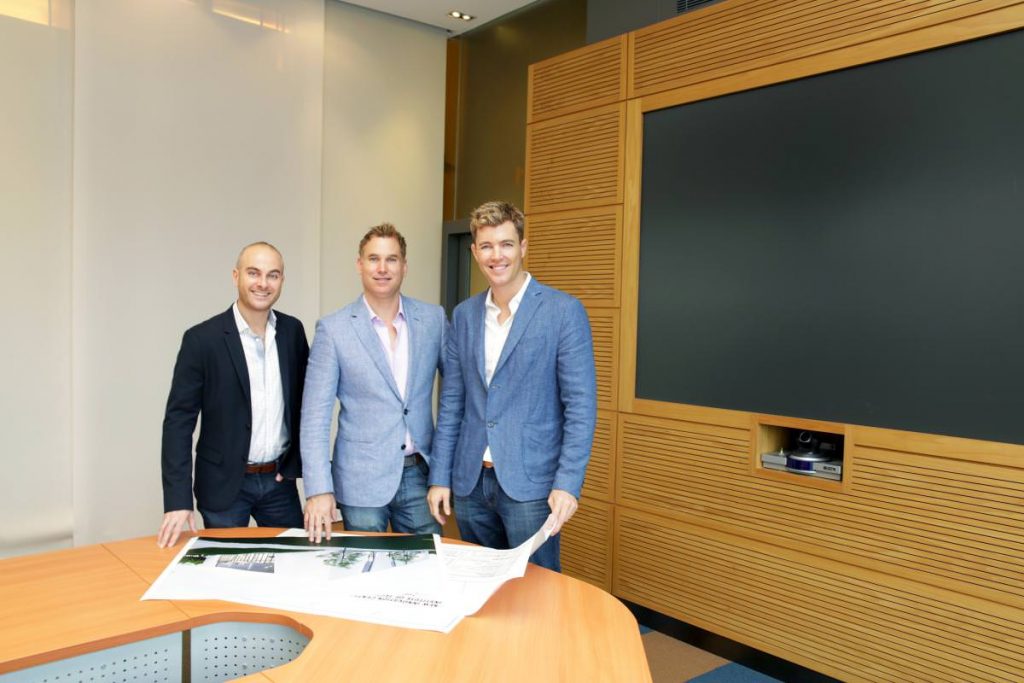 The $5 million center is planned to be a hub of research and development, testing, idea exchange, OEM interaction, parties, events and general excitement. Think more a Google-type corporate center for the RV industry than a set of engineers at a drawing board scratching out slight variations to last year's designs.
As the snow melts and the dirt begins to turn along the Indiana Toll Road near the RV/MH Hall of Fame, Furrion has an eye toward a February 2017 opening of ICIT.
Center of it All
This might all seem like big plans from a relative newcomer, but then Furrion is growing like gangbusters.
"Furrion has grown over 300 percent in the last two years in the OEM RV industry alone," Matthew Fidler says. "We supply most of the major RV brands."
That growth – combined with the company's success in the marine and overseas residential industry – has put it in the position to build the innovation center and anchor its U.S. presence in the Elkhart community.
ICIT is designed to be 40,000 square feet of total space set on a 7-acre innovation park with a heliport and outdoor event center. It will feature a 12,000-square- foot showroom and 12,000 square feet of office space with a call center, student lecture hall, gym, sauna, golf simulator, bar and creative thinking areas.
An additional 6,000 square feet will be dedicated to four RV bays for product development and testing and an another 10,000 square feet will be used as a technology and testing lab.

"A large focus of the ICIT is R&D, but the center will also house operations for sales, customer service, support, testing, marketing and warranty operations," Matthew Fidler says. "The center will serve as a gateway for our global industries and infrastructure. Products will be developed and tested in real-world applications right here in Elkhart. The plan is to attract companies and business opportunities from major cities all over North America and the world to visit the ICIT and share our vision and commitment to sustainable growth and innovation."
Although production of Furrion products will continue to take place at its various global centers in Hong Kong and China, Matthew Fidler says it was important to the company's founders to stay close to the RV industry.
With Furrion's ties to both the RV and marine industries, the Elkhart location made sense, he says.
Furrion also recently opened a 12,000- square-foot facility near the Elkhart East Business Park that will serve as a warranty center and all heavy-duty work on concept vehicles will be completed there first before moving to the ICIT.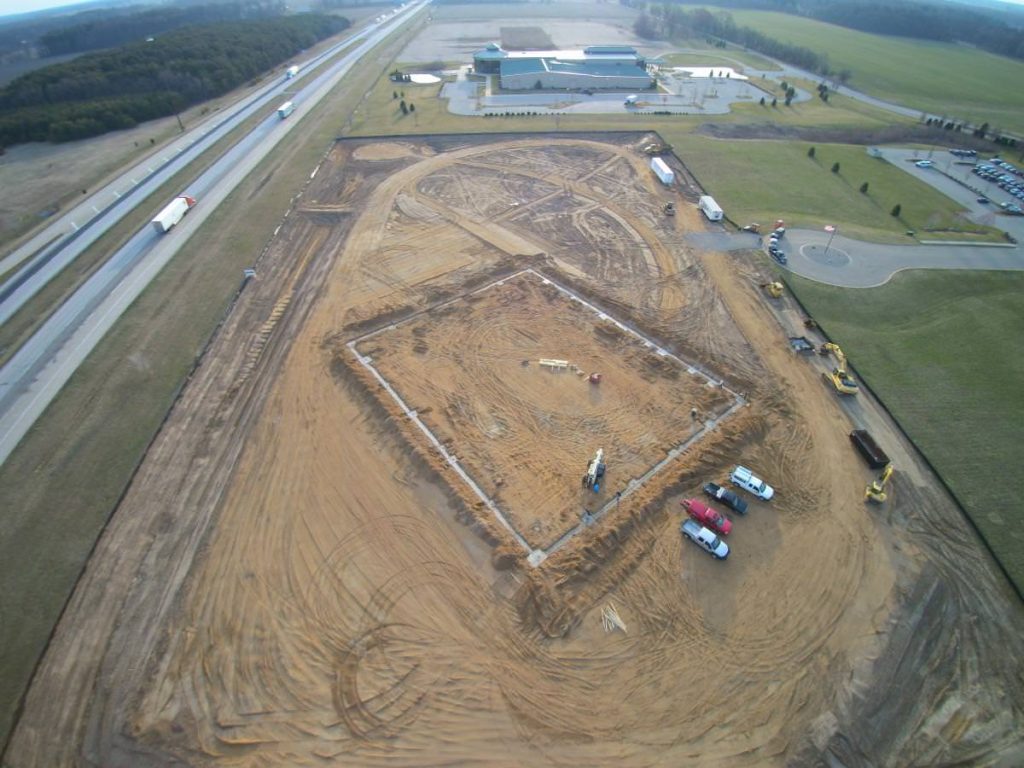 Having ICIT right in the backyard of most of the RV manufacturers offers the possibility of collaboration on vehicle design.
"We will have the ability to fit-out product packages for OEM customers and prototype them in actual units right here in the ICIT," Matthew Fidler says. "We can optimize sound quality or install a gourmet kitchen package that is tailored to the customers' requirements.
"Having these fit-out and testing resources available to everyone will be very beneficial to the industry and I think in turn will elevate the technology and quality of great product inside those RVs," he adds.
Matthew Fidler says he believes that kind of collaboration on getting the right mix of products into a coach will bene t the OEMs and end consumer as well as Furrion.
"Showing our customers our products inside their units in that application and letting them decide what is good and what is not is priceless in this industry," he says.
Communication is Key
With such far-flung operations as Elkhart, Hong Kong, Australia and the United Kingdom, it is vital to Furrion's operations for each piece of the puzzle to remain in communication with the others during all levels of production and testing.
Matthew Fidler says the role of technology in making that communication happen can't be overstated.
"We have constant Skyping and conference calls, and amongst our offices here, we have live video feeds on big-screen TVs where you can actually walk across the office floor and look into another office in another location and even call over a person in another office and have a face-to-face conversation just like you were in the same office," he says.
And even with technological assistance, there will still be a good amount of travel involved for the three company principals.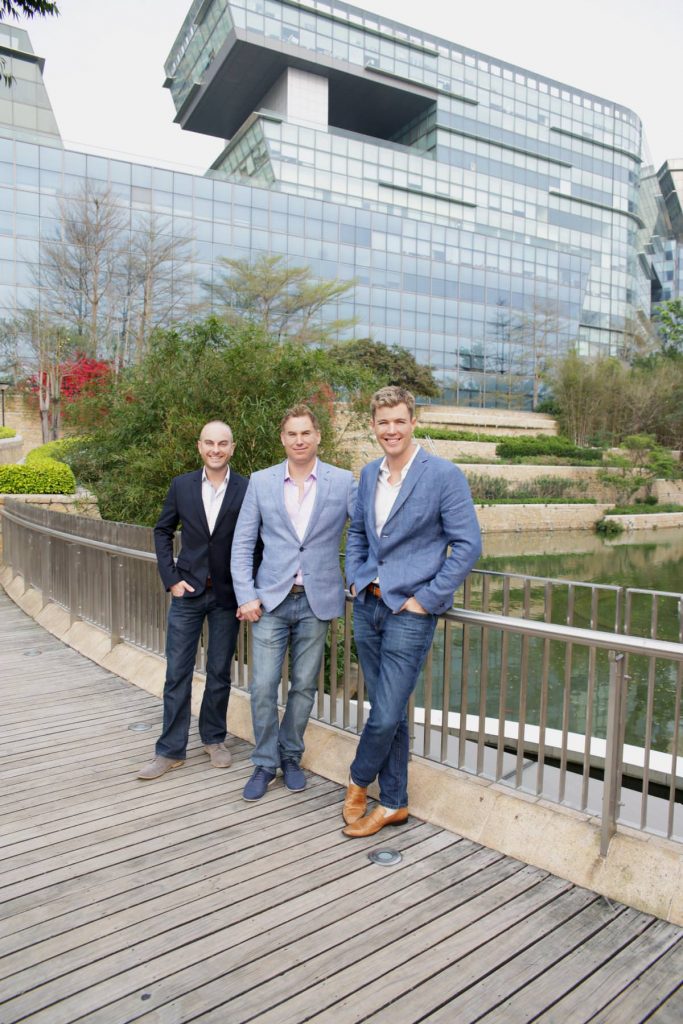 But Matthew Fidler says the company has plans to keep its customers involved in the process as well.
"Part of our training program will involve us flying students and leaders from the Innovation Center from Elkhart to our global locations to educate them on our processes and our product development teams and build up rapport that way," he says.
As for production of Furrion goods, a flow chart would look something like R&D takes place at ICIT. Specifications are sent to engineering teams in Hong Kong and China, where prototypes are created and sent back to ICIT for further testing and placement in concept RVs. Feedback is sent from there to wherever manufacturing will take place and the final product is completed.
Opening Planned for Feb. 2017
Furrion plans to open ICIT in February 2017 as a fully functional testing facility, innovation center and place of business.
"We will be throwing a huge party for the event with many surprises in store," Matthew Fidler says. "I don't want to give too much away right now, but it will be an event to remember. The ICIT will host launch parties and events throughout the year and at Open House Week."
When ICIT opens, it could employ up to 80 people including engineers, technicians, sales teams, management, marketing, customer service, business development teams, accounting, training and upper management.
Although the job market in Elkhart County has been tight in recent years, with unemployment running well below the national rate, Matthew Fidler says Furrion has no concern about finding the right mix of quality qualified employees to make ICIT function at its highest level.
"I think that it will create a positive working environment and attract the best people to work for us," he says. "The Institute of Technology part of the facility will offer internships and training pro- grams for the skills that are not common in Elkhart. With the support of the (Economic Development Council), we've also begun reaching out to the local tech schools so that we can align our training programs to their curriculum. We will provide hands-on training in the tech lab and perform student lectures in the lecture hall.
"There is a lot of potential in Elkhart, especially with so many great schools nearby. Through these programs we can nurture successful careers and enhance the local capacity for innovation."
Other Coming Innovations
With ICIT construction coming along, Furrion can turn some of its attention onto other projects it has in the works.
Anyone who has attended the RV Industry Association's Louisville Show the past two years has seen Furrion's pair of concept vehicles designed to put the company's products on showcase.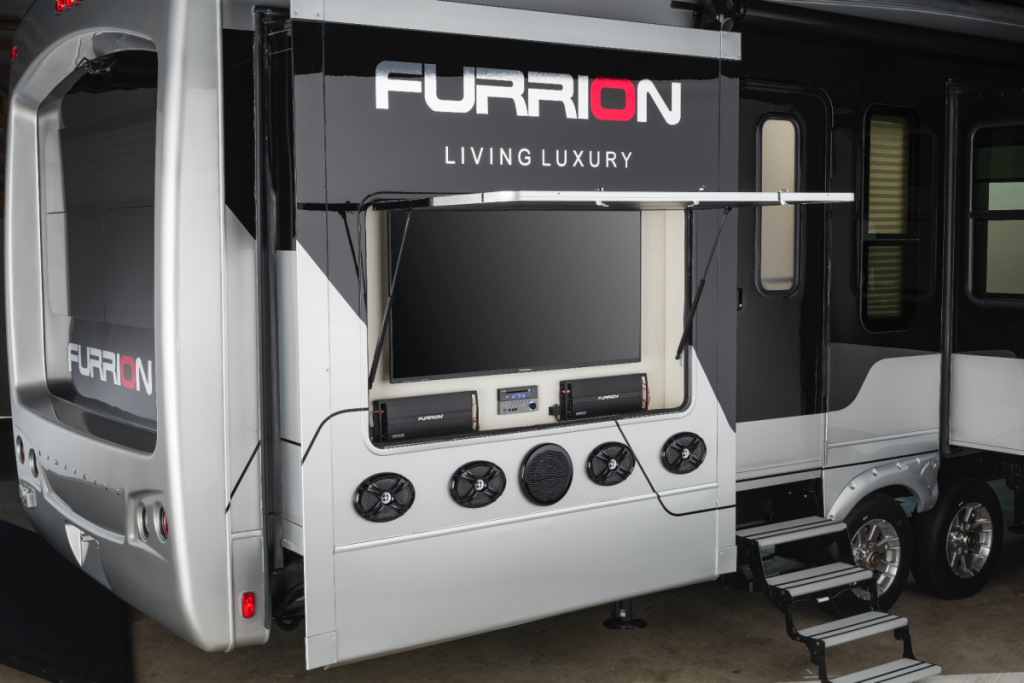 The fifth wheel and travel trailer soon will be joined by a 42-foot Class A motorhome called Elysium, full of eye-catching – and perhaps even a little bit off-the-wall – ideas and products.
"We're developing everything from the end-cap design to the slide-outs to the dash systems," Matthew Fidler says. "We're going to incorporate a lot of new products and a lot of concept products – electrical systems, new audio/visual systems. The unit also will have a staircase up to the top deck where there will be a sun deck and a sun roof and even a helicopter pad on the back and a helicopter garage. The helicopter can land on top of the unit and then it has a lift that goes down inside the RV and it's hidden."
Matthew Fidler says he recently bought a Robinson R22 helicopter to go along with the concept vehicle. No word yet if a James Bond theme song is planned as well.
"It's just going to be a huge deal for us," he says. "We're going to take these concept vehicles to rallies, tailgate events and NASCAR races and the CES show in January to launch our residential product line to the USA. We want to show the consumer industry that we make products for luxury RVs and appeal to the high-end residential market.
"Along the way, as we develop these products and these RVs, they spark ideas for new products and I think in part, that's where these concept toys work hand in hand because we're developing products around a concept. Many of these products turn out to be really great ideas and eventually sellable product for our industries."
In addition to the motorhome, Furrion is working on a concept pontoon boat to show off the marine applications for its products. The company's marine division mainly focuses on luxury yachts, but recently reached a deal with West
Marine, making Furrion's product available through West Marine soon.
And with ICIT offering a solid foot- hold in North America, Furrion also is planning to enter into the U.S. residential market with high-end televisions, kitchen appliances and electronics as well.
"We have a lot of the products ready to go already and we've been very successful in the residential market in the United Kingdom adapting a similar business model to what we have there; we intend to go into the U.S.A. residential industry," Matthew Fidler says. "If we can build the volumes of the high-technology products with the residential market, then we can integrate that technology and efficiencies to the RV industry."
For a global enterprise like Furrion, its operations in other parts of the world – such as the new Asia headquarters in the Cyberport Technology Center in Hong Kong – may garner plenty of attention. But the development of ICIT in Elkhart is considered by the company as a gateway to North America and a launching point for these new endeavors.
"It really is the backbone of Furrion," Matthew Fidler says. "It really is going to be the forefront of the company and the forefront of innovation and technology."