Features
Furrion's RV Chef Collection Expanding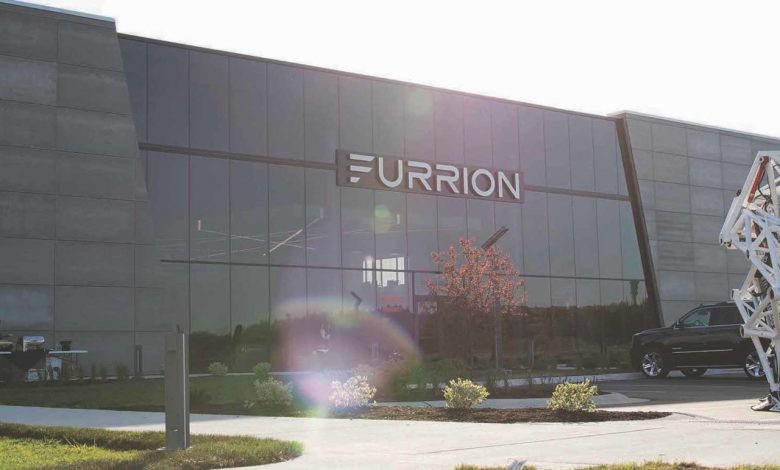 This article is from our older website archives. Some content may not be formatted or attributed properly. Please
Contact Us
if you feel it needs to be corrected. Thank you.
Furrion bills itself as a company focused on luxurious mobility and contemporary living – and its latest additions to its line of kitchen products certainly reflect that.
It's not surprising that, with that emphasis on luxury, the company is directing its galley products at high-end coaches. What is a surprise is that Furrion has established a prominent place in that segment of the market in just a few short years and has added several prominent RV manufacturers as clients along the way.
From a modest entry into in the RV kitchen market in 2013 supplying ovens and cooktops, the company's line has expanded into full ranges, microwaves, dishwashers, refrigerators and fireplaces.
And with the continued growth of smart technology and demand from its OEM product managers for complete packages, expect to see more cooking at Furrion in the future, according to Chase Healey, Furrion director of specialty vehicle sales.
From Power … to Refrigerators 
Furrion first entered the RV market in 2003 with one of its earliest products: Shore power. Company founders and brothers Aaron and Matt Fidler, along with Steve Bell – all with back- grounds as engineers on luxury yachts – began their company by focusing on shore-power solutions for the marine market.
From there, it was a natural step to move into the RV industry, according to Healey, who is based out of Furrion's USA Innovation Center and Institute of Technology (ICIT) in Elkhart, Ind.
"The success of the marine range allowed the founders to look for parallel market opportunities," Healey says. "We were the first company to introduce safety features such as LED indicator lights that can signify issues such as neutral loss, reverse polarity or loss of power. We were also the first company to add an ergonomically designed handle to our shore-power cords to promote a point of safe and reliable disconnect from power."
Even today, Furrion is well-known for its power-related products, including inverters, cables and accessories, as well as its Net-Zero Solar products. Other product lines include its cameras to detect vehicle obstructions, and a range of audio-visual products including TVs, portable Bluetooth speakers, navigation and entertainment systems and audio products.
Not only is the company's entry into the kitchen appliance market comparatively recent, but safety – rather than style – was been a big emphasis.
"Providing safer travel has been a major point of emphasis for us in that market, as well," Healy says. "We have added things like latching handles to our refrigerators to prevent swinging doors during travel and thermo couplers to our ovens and cook- tops to prevent gas leaks."
Because Furrion has markets worldwide, the company faces the additional task of providing products that Healey describes as meeting the idiosyncrasies of those markets – Canada, Europe and Australia – as well.
"There are definitely nuances and unique requirements associated with each of our key markets," he says. "We invest a substantial amount of time and resources to understanding these idiosyncrasies. It's these market insights that allow us to develop products that resonate with consumers and exceed their expectations."
When Furrion did enter the kitchen market in 2013, its first offerings through its Chef Collection were a modest cooktop and oven. However, the growth of the line has come at the behest of the company's OEM partners.
"Their product managers and designers want the ability to purchase complete kitchen suites from one manufacturer that can provide superior performance designed for travel, which utilizing cohesive, cutting-edge design language," says Healey. "Furrion fills that need."
Beauty & Ability 
It's no accident that the company gives equal weight to both the good looks and the high-performance capabilities of its galley appliances.
While the exteriors are available in either black or stainless-steel finishes, a good case in point is the oven/broiler combinations available as part of the Chef Collection. While most of the models run on LP gas, the company also offers an electric oven option.
Healey says that's mainly at the behest of its OEM partners – including Keystone, Heartland, Jayco and Crossroads – but also is due to Furrion's own vision of the future.
"Obviously, the OEMs want to provide flexibility and options to their end consumers," Healey says. "However, as RV appliances and power systems become more efficient, we also feel that using gas will become a thing of the past. Our electric oven models may be ahead of their time, but the time is coming, and we're ready for it."
The same could be said for the company's microwave/convection oven combos, which range in size from 1.5 to 1.7 cubic feet; and for its line of refrigerators, which are available in sizes from compact to 20 cubic feet.
Some of the refrigerators run on both propane and electric power, but the company's newest model is 110-volt AC.
"Refrigerators are new," Healey says. "We have found there's a need in the marketplace for more energy-efficient, residential-styled refrigerators that are built for travel."
Furrion also is now offering two models of 18-inch dishwashers: built-in and countertop. Meanwhile, to further enhance RV owners' kitchen experience while keeping the diminished storage space available in RVs in mind, the company is developing a set of stackable pots and pans.
Nor is the company planning to rest on its laurels anytime soon.
"We currently have numerous kitchen appliances in development for the 2020 model year," says Healey. "However, I may get in trouble if I talk about these too soon. We are super excited about our 2020 launch, and there are still multiple game-changing appliances yet to come from Furrion."
Certainly, the company's OEMs are driving its move into the kitchen.
"We're finding the product managers and designers want the ability to purchase complete kitchen suites from one manufacturer that can provide superior performance that's designed for travel while utilizing cohesive, cutting-edge design language," he says.
However, he stresses its products aren't just aimed at the luxury coach market.
"We design product suites for almost every level of RV travel, from the ultra-luxury motorhome to a weekend travel trailer," Healey says.
Disrupting the Status Quo 
Nor is the perception that Furrion is creating strictly for new units or even just the RV market necessarily the whole story. Healey says there's more that the company is trying to stress with its appliances.
"It's one tactic that we're using to differentiate our brand and our range of superior products," he says. "However, we're using a range of strategies and activities to ensure we're disrupting the status quo, offering a new and exciting perspective and providing consumers with a product that's designed and engineered to offer one of the best experiences on the market."
Among the examples Healey cites are that the appliances also are perfect for other compact living situations, while its premium Furrion Professional range also is appropriate for larger environments and serious cooks.
Does that mean the company will eventually reach out into the general consumer market with its appliances?
Healey declines to answer directly, instead saying, "We have some very exciting plans, which we'll be sharing at the Consumer Electronics Show in Las Vegas next year."
However, one of the company's strong points is that its Chef Collection remains mindful of the shorter depth of RV kitchen countertops, making them an attractive upgrade for present RV owners planning to remodel an existing kitchen.
Handling that aspect of the business is Lippert Components, which inked a joint sales and distribution agreement with Furrion in 2015 for the company's electronics and other products. Lippert also handles distribution of the Chef Collection to Furrion's OEM customers.
"Our kitchen appliances are carried by the majority of major specialty vehicle warehouse distributors and dealers," Healey says. "For support, we offer custom store displays and merchandizing materials to enhance a positive purchase experience for end-consumers looking to upgrade a kitchen."
That partnership with LCI has gone a long way toward helping Furrion continue to grow its new customer base year-after-year, according to Healey.
The Elkhart Advantage 
Also playing a role is the company's in-house sales team at the Innovation Center and Institute of Technology, which opened in May 2017.
"The in-house team has worked hard to cultivate great relationships throughout the industry," says Healey. "They're supported by our marketing department, which utilizes a creative mix to ensure all of our customers know about our new products."
By locating the ICIT in Elkhart, Healey says it not only provides a strategic location for its U.S. operation, but puts the company in proximity to its partners, customers and the major brands within the industry.
Along with providing space for sales, marketing, engineering, operations, customer service and backend office support, the $5 million building includes four RV bays, and space for testing and displaying products. It operates on renewable energy.
Furrion also has a 12,000-square-foot warranty center near Elkhart.
Although Healey prefers to describe it as an opportunity, rather than a challenge, he says the pace of today's technology is disrupting the norm, while influencing manufacturing, product design and engineering.
"Consumer behavior is changing in response to these new technologies," he says. "It's vital that we provide them with large and small kitchen appliances that seamlessly integrate into their lives and add value to the process."
However, Healey believes Furrion is up to the task. In three to five years, he sees consumers immersed in Furrion's range of superior products.
"At every touchpoint we'd like consumers using a Furrion product – TVs, fireplaces, ovens, ranges, cooktops, micro- waves, dishwashers," he says. "We're having more and more conversations with our innovation teams and customers in relation to integrating smart technology into our suite of solutions. There are some really exciting initiatives in the pipeline."