Features
GE Appliances Makes Inroads in RV Segment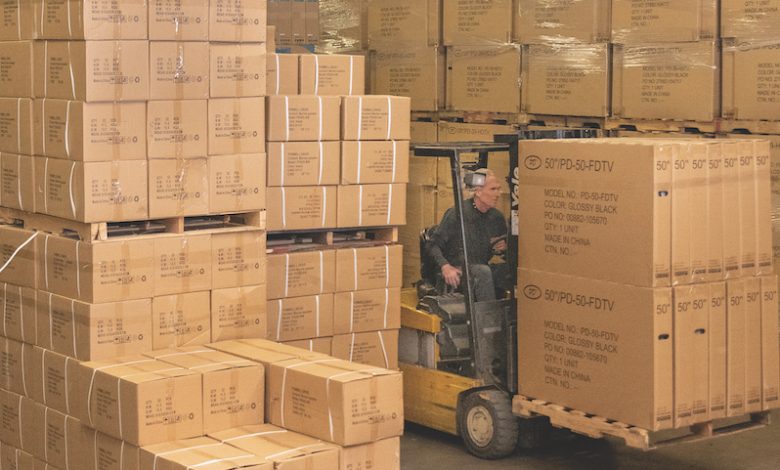 When consumers shop for new appliances, they often look for brands they already know, and many prefer buying ones that are American-made.
There's a new player in the RV market that can easily fill both those desires. After announcing in March 2019 that it would begin designing products for RVs, General Electric Appliances saw its first rooftop air conditioners installed in OEM units in January.
However, given that GE has been selling electric appliances since 1907, there's much more ahead, starting with refrigerators and water-filtration systems designed specifically for RVs.
Nor will the products be limited strictly to the OEM market. A partnership with South Bend, Ind.-based appliance distributor Midwest Sales and Service (MWSS) is helping spread the word – and products – to dealers and other aftermarket outlets.
And, to make the products even more attractive to RV buyers, both GE and MWSS stress the appliance manufacturer's strong service network.
Moving into the RV Space 
Moving into any new market isn't to be taken lightly, and GE Appliances officials say in this case it might not have happened at all if not for a fortuitous partnering with MWSS.
MWSS President Heath Wechter says when he took over leadership of the family-owned distributor business in 2017, he felt MWSS had good customers within the RV industry and was working with some excellent vendors. However, he wanted his company to work more with manufacturers.
"We thought that if we could bring a real brand power into the industry with a suite of products it could improve the overall quality of what's going into coaches today," Wechter says.
And, he adds, the ability to create the volume needed by the RV industry was also an important consideration.
"We knew we couldn't do it on our own, so we went to some of our vendors – and we ended up sitting down with GE," he says. The timing couldn't have been better. Jim Skaggs, vice president of sales for business development for GE Appliances, explains that in early 2016, General Electric had sold its appliance business to Haier Group Corp., a Qingdao, China-based company whose own experience manufacturing refrigerators dates back to the 1920s and had survived Mao's Cultural Revolution.
"That really created an opportunity for us to look at our business in a different way," says Skaggs. "Not only were we given access to more capital investment, but we were also challenged to say where else we could grow within the North American market."
It didn't hurt that each group was already familiar with the other.
"They had been a customer of ours," Skaggs says. "We supplied whatever it was they needed, but more than anything it was for residential spaces."
To help make his case, Wechter took more than 30 people to Louisville, Ky., and made a presentation introducing the RV industry and talking about the different opportunities the market offered. Nor did it hurt that there are more than a few RV enthusiasts among the approximately 6,000 people employed at Appliance Park.
From there, much of the initial work involved MWSS employees scheduling time for GE product teams to visit the different OEMs to see for themselves what the opportunities are.
"They know their business really well," Wechter says. "They came back to us and said they wanted to go after rooftop air conditioning. We also introduced them to the idea of doing 12-volt refrigerators, and those ended up being the first two product lines to go forward."
Innovation in the RV Space 
Even though GE Appliances has a strong presence in the consumer market with both air conditioners and refrigerators, going from Wechter's initial meeting with the company to production quantities has taken the better part of two years.
But, as both Wechter and Skaggs note, these products are designed specifically for RV buyers.
"It would be one thing if they were just making a refrigerator that was sized for the industry," Wechter says. "It's another when they're actually developing RV appliances."
Certainly, some of what GE innovates for its residential customers carries over into what Skaggs refers to as the "RV space." Those things include energy efficiency, style, and a plethora of finish options from matte to glossy in a variety of hues.
However, in getting into the RV market, Skaggs says GE also tried to learn from would-be buyers what they want, and from the OEMs, what they need.
From consumers, "It might be larger capacity, or quieter operation, or products that can cook faster – things that make the chore of using appliances not quite so much a chore," he says.
One strong possibility: Wi-Fi connections to help people know how their appliances are operating, adjust the power, turn them on or off, or shorten cycle times.
For the OEMs, Skaggs says a big effort was to learn what they needed to improve the manufacturing process.
"It was truly a collaboration for us," Skaggs says. "We sent engineers and design teams to Elkhart to get an idea of what would make their lives easier. We wanted to make sure that not only did our products fit, but what we could do around installation to make it easier.
"We sell millions of air conditioners, and we took the technology from our existing products, but we designed them to fit the space and the style and the innovation of an RV unit," he adds.
One other important thing that GE Appliances brings to the RV market is its brand name. Skaggs says consumers can rest assured that their RV appliances will be designed by the same engineers and manufactured at the same plants using the same guidelines as its residential products.
However, Wechter says he also sees the GE brand as having a definite marketing advantage. While older buyers will appreciate the strong presence GE appliances have in their homes, he notes that younger buyers are often attracted to what he calls "brand power."
"Brand power really has the ability to connect with them," he says. "They know where they're buying and who they're buying from, but GE gives them a strong brand name and a common message."
Appliances Aplenty 
While the first GE Appliances' air conditioners – in both 13,500- and 15,000-BTU models – were installed in Keystone RV's Passport and Bullet towables in January, GE is ramping up to become standard in more models and to see more of its products specified by the OEMs.
MWSS's Wechter is particularly enthused about the 12-volt refrigerators and says, "We're starting to sell more refrigerators because of the upgrades in the dealer area of our website."
Skaggs sees the refrigerators as a good test for his company's design and engineering teams in the area of energy supply.
"When you're off-grid, you want those appliances to last as long as they can without connecting to a power source," he says. "Those are the things we've had to work on. How do you – without sacrificing performance – generate the longest-lasting usage?"
While GE manufactures a wide range of other appliances, from cooking options such as cooktops, ranges and microwave ovens, to dishwashers and washers and dryers, Skaggs suggests that the next addition to the company's RV suite may be water heaters.
"We're getting back into the water heater market with a $60 million investment in a factory in Camden, S.C.," he says. "We're not initially thinking about making water heaters for the RV market, but long term, as we gain technical and design expertise and some scale, I wouldn't be surprised if we get into manufacturing water heaters for RVs."
Still another area where GE Appliances probably will make its mark in the RV industry is in the arena of smaller appliances that aren't built-in. A good example of a product that's had success in the residential market that would fit well in RVs, Skaggs believes, is a countertop icemaker called the Opal.
"Right now, our mindset is: Where else can we grow our market efficiently," he says. "The RV market seems to be craving the things we do well."
That market also includes the RV aftermarket. Skaggs says GE Appliances is currently looking at how best to serve the more than 3,000-plus dealers in North America, but certainly MWSS will play a role in that, as well.
"We've built a dealer access program where they can sign up and have access to our online B2B (business-to-business) portal," Wechter says. "They can order direct and we deliver to the GE distribution network, which has 12 area distribution centers and 170 local delivery locations."
While much of GE Appliances' long-term success in the aftermarket will depend on how successful the company is in getting its products into the OEMs, for individual owners some of that aftermarket success also will depend on GE's ability to service what it sells, and Skaggs says between the company's customer care and factory service organizations it has more than 10,000 national service technicians trained to repair GE products.
"Our repair cycle time is about three days, and that's significantly better than what it is in the RV area today," says Skaggs. "If we can build out that network and make sure we have trained and capable technicians, as well as a reliable parts supply, I think we can make some significant inroads there. It will be a differentiator for us."
Wechter says for now he simply wants to make sure that the launch of the new air conditioners is just the first step in seeing GE Appliances create a stable, long-term product supply for the RV market.
"What the RV market has in volume compared to the total living units in the U.S. is dramatically different," Wechter says. "It took awhile to attract the interest of a major manufacturer to be interested in our 400,000 annual units. I think GE really took its time and did the right things to make sure the company is delivering a quality product. I'm just looking forward to seeing the idea of a GE suite come together."
"The RV industry is a very stable industry and one with tremendous opportunity," adds Skaggs. "We have a history of innovation, we create quality products, and we have a brand that consumers trust. Instead of asking ourselves why we're getting into this market, we're asking ourselves why weren't we in it in the first place? People enjoy using our appliance products every day and there's no reason we can't do that for the RV market, as well."