Features
Go Power! Puts a Charge in RV Life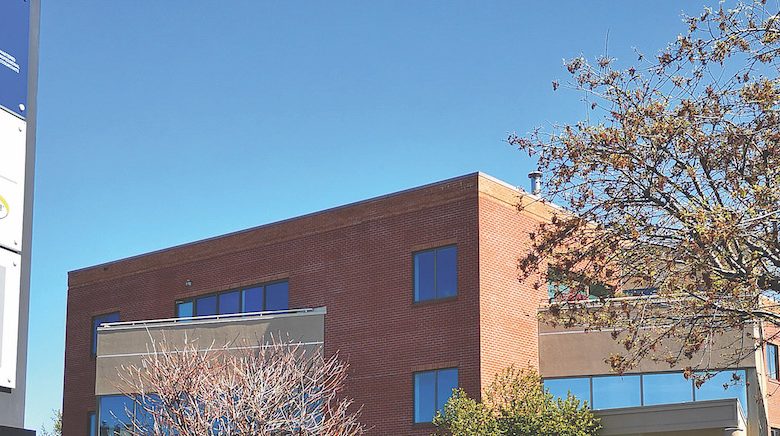 This article is from our older website archives. Some content may not be formatted or attributed properly. Please
Contact Us
if you feel it needs to be corrected. Thank you.
When Go Power! – a solar power solutions company based out of Victoria, Canada – decided to enter the U.S. market during the early 2000s, Mark Spilsbury, business development manager for RV, admits it was a tough sell.
"Our first real big win stateside was Stag-Parkway," says Spilsbury. "They decided to take us on when solar cost to them was close to what retail is now."
Today, it is a different story: The solar power industry is experiencing exponential growth at a decreased cost of ownership and Go Power! is serving as an established leader in solar power solutions for the RV market across North America.
"The renewable industry as a whole is now bigger than the fossil fuel industry, and the RV market is the largest portion of it," says Spilsbury. Distributors, dealers and consumers alike are reaping the benefits of a growing market, with popular industry opinion being as technology improves, solar power systems can be reduced in size and cost, allowing products to better compete with on-grid solutions. Spilsbury, an industry veteran who has been with Go Power! for nearly two decades, says "just consider the ongoing development in cell advancement, panel construction and battery options, such as lithium."
These developments give users the freedom to explore remote, off-grid locations. Now RVers can travel farther and longer with the conveniences of home and peace of mind that lights, refrigerators, fans and electronics will power up wherever the sun shines.
Even if it is not the main source of energy, solar power is a reliable backup in emergency situations. Not to mention, the renewable power source is a silent, safe alternative to loud, bulky generators.
Bottom line, "The interest in solar has grown by leaps and bounds at a consumer level, and it doesn't appear to be slowing down. In fact, the industry is continuously evolving its technology, and efficiencies get better and better every year," says Eva Mitic, marketing manager at Go Power!
From Oceanography to Energy
Founded in 1996 by David Green, an engineer and scientist with a background in oceanography, the company's original focus was lighting gear and signal systems for marine applications. Green proved to be ahead of his time as it relates to harnessing the benefits of sustainable solar energy.
In fact, coordinated large-scale efforts did not gain traction for several years, with Ontario – a pioneer in North American solar power endeavors – passing a Feed-In-Tariff in 2006 and formal legislation taking shape as the Green Energy Act during 2009.
Today, Go Power! is one of North America's principal suppliers of recreational and business solar solutions, specifically carving out a niche for itself in the RV and fleet truck markets, while still offering proven power solutions for marine applications.
Currently, the Go Power! product lineup includes complete mobile power options for recreational installations, such as solar charging kits, inverters, batteries and related accessories like battery monitors, connectors, adaptors, cables, install kits and more.
"Our solar solutions supply both AC and DC power and can be installed in all types of RVs, trailers and campers," Spilsbury says. "Go Power! inverters, chargers, batteries and solar charging kits are the professional's choice for dependable and flexible power requirements."
The company's solar controllers are an example of how Go Power! differentiates itself in a growing market.
Spilsbury credits this product as the brain of all solar power systems.
"What distinguishes us from the competition is this: ours are specifically tailored for the RV market," he says. "Go Power! solar controllers are built and tested to withstand the rigorous impact of a moving vehicle, all while maintaining top-notch connectivity, so the product is guaranteed to work when you need it.
"Other brands are really developed to be stationary in nature, unable to hold up to the constant motion and impact of an RV or travel trailer," continues Spilsbury. "At the end of the day, our products ensure you don't need to worry… because you shouldn't have to. With Go Power!, you set it up, head out and enjoy."
Another example of quality construction and innovation is the company's Overlander charger kit, which remains a flagship product to this day. Undergoing constant upgrades due to technological advancements and customer input, it is the largest single 12-volt solar charging kit on the market, with 190 watts and 9.3 amps of power charging capability. Spilsbury and Mitic agree this charger is great for maintaining the charge in all types of batteries and is ideal for extended RVing or dry-camping.
Other notable product developments include the Go Power! Solar Flex, first unveiled at the 2014 NTEA Work Truck Show as a solar-based mobile power solution capable of powering tools, lighting, lift gates, truck-mounted equipment and more.
"This product is a high-efficiency, monocrystalline thin film solar panel that provides outstanding performance and cost-effective solar power for high-end, off-grid mobile applications," says Spilsbury. "The monocrystalline cells produce more power per square foot than any other flat panel on the market."
Then in 2016, Go Power! debuted its first inverter-charger at the 2016 NTP-STAG Expo. RV PRO reported, "The GP-IC-2000 is a 2,000-watt, pure sine wave unit that the company created in collaboration with dealers and OEMs. Unlike many inverter chargers on the market, which were engineered when most RV parks only offered 30-amp service, the GP-IC-2000 leverages the extrapowerof50-ampservicesofferedbymostmodernparks. To do so, the company made adjustments to the transfer switch, and added two 50-amp pass-through relays to simplify installation."
Over the years, there have been changes in materials, processes, manufacturing and construction across the product line, but the quality craftsmanship, MAP protection, low product failure rate, warranty terms and emphasis on dealer support continue to be staples of Go Power!
"To this day, a core group of dealers are part of our product development focus groups – not just for new products, but for refining past applications as well," says Spilsbury.
A Boost from Valterra
The ongoing success of Go Power, in part, can be attributed to a budding partnership. Despite being a profitable arm of the business, when former parent company Carmanah Technologies Corp. pursued a new organizational structure with a refined strategic focus, Go Power! was acquired by and became a wholly-owned subsidiary of California-based Valterra Products.
"This new partnership is a really good fit for us. They're a well-respected company and a great bunch of people to work with. No, we're not operating in the exact same industry, but our interests and markets certainly are complementary," says Spilsbury. "As the leader in the market, we're never sitting stagnant and resting on our laurels. We believe there's no limit to what we can accomplish, and today we're backed by a great parent company that gives us the ability to grow to new heights."
As a leading supplier of brand name product lines within the pool and spa, RV, and plumbing industries, Spilsbury says the acquisition has created new opportunities for both companies. All the positive aspects that make Go Power! an industry powerhouse have remained firmly intact, according to Spilsbury.
"Go Power! maintains essential autonomy in day-to-day activities and decision making, which has proven critical in preserving a family-like corporate culture centered on leadership, innovation and fun," he says.
But now, a lean team benefits from the additional resources of a larger company. As such, Go Power! is forecasting and reacting to market trends, as well as initiating and finalizing product expansion, more quickly.
"Our vision and goals are aligned," says Spilsbury, who says he is pleased with what Valterra Products brings to the table, especially how the company is positioned to assist Go Power! for growth in current and new markets.
Additionally, Go Power! has identified a group of, what it considers to be, more modern consumers who conduct comprehensive research before even entering a showroom, if they enter a showroom at all.
"We've noticed an immediate need for easy-to-understand education about everything involved with mobile power," says Mitic. "There is a huge gap in consolidated data for customers to learn about solar, and so we're working on creating an easy-to use library of information geared toward dealers and consumers alike – that way everyone can learn about mobile power in a way that suits them."
The company-wide educational initiative goes even deeper, including videos, blog posts and, most recently, an eBook, which compiles some of the basic knowledge necessary to make educated decisions about solar and inverters for every class of RV and travel trailer," says Mitic.
Interested readers will learn about solar parts, their function and buying tips for each component.
"This eBook also takes the guesswork out of sizing your system, with easy solar sizing guides and worksheets," says Mitic. "The downloadable PDF will help readers answer some of the most common questions we get from users, like how does solar work, what are the parts involved, what should I look for when buying and how much solar do I actually need?"
The online resource is available for viewing at https://get. gpelectric.com/rv-education-ebook/.
Other helpful resources include Self-Serve Product Support, a Learning Center and Dealer Locator, all available on the Go Power! website.
Such efforts mean the outside sales force is better equipped to support its dealer network with onsite training, educational materials and merchandising programs.
"Our sales team has been doing a marvelous job working with OEMs at the production floor level – 1-in-3 RVs sold this year will have a Go Power! product on it or be pre-wired for solar," says Mitic.
Products that Communicate
New for 2019, Go Power's most popular PWM solar controller is now lithium compatible.
"Sure, lithium has its limitations, with a sensitivity to extremely hot or cold temperature, but we've just scratched the surface of this new technology and we're very excited about it," says Spilsbury, who expects a bright future for lithium-powered solar products within the RV market. "Where space and weight are constrained, lithium is a great option – two serious areas of concern for RVers. A lot of Class B owners are interested in this technology. Plus, it's a nice fit for electronics because it really holds the voltage. You can run them down and power them back up near immediately with a lithium-powered battery. And as the tech advances, the cost will continue to come down."
Another focus within business development is interconnectivity among products.
"We want our products to be smart and talking to each other," says Spilsbury, "so we're investing in Bluetooth compatibility that will continue to give our customers the freedom to power up with ease."
Although product details are proprietary at this point in time, dealers can expect this technology to hit the RV market some time in 2020.
Spilsbury says he believes as the RV industry continues to expand by capturing the attention of younger generations keenly aware of environmental impact, the duty to design and engineer affordable, sustainable power solutions gains momentum.
"Go Power! is accomplishing just that, with a decades-long strategic plan directed at making energy sources like mobile solar power more mainstream through socially-conscious business practices," he says. "Coupled with the fact that Go Power! has an experienced, close-knit team that's driven six years of annual growth exceeding 25 percent, I believe we are positioned for great things ahead."