Features
Golden Times for Carefree of Colorado
Carefree of Colorado's focus is awnings, with an eye toward how much that one product means to the camping experience.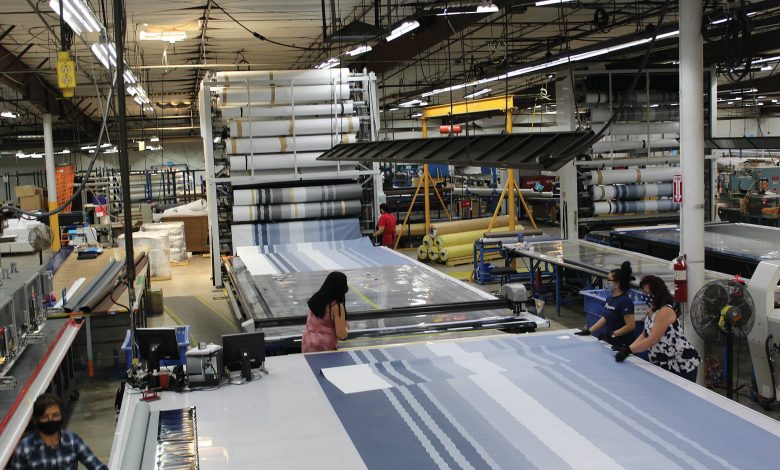 Carefree of Colorado will officially celebrate its 50th anniversary next year.
And, while some companies might be content to rest on their laurels, Carefree officials say they are busy building on the legacy of founder Gene Upton, the man who introduced the first truly automatic rollup awning for RVs back in 1971.
Today, the company remains committed to bringing the newest innovations to market, in large part by paying close attention to customer feedback while always focusing on how to improve what it's offering, according to Elden Wood, who was recently promoted to company president.
And, while the market has changed markedly over that time – including awnings largely moving from an aftermarket add-on item to an OEM must-have, there's one constant. Says Traci DeYoung, customer sales and service manager, "This is a culture of continuous improvement; it's the core of everything we do every day."
Mass Manufacturing, Custom Products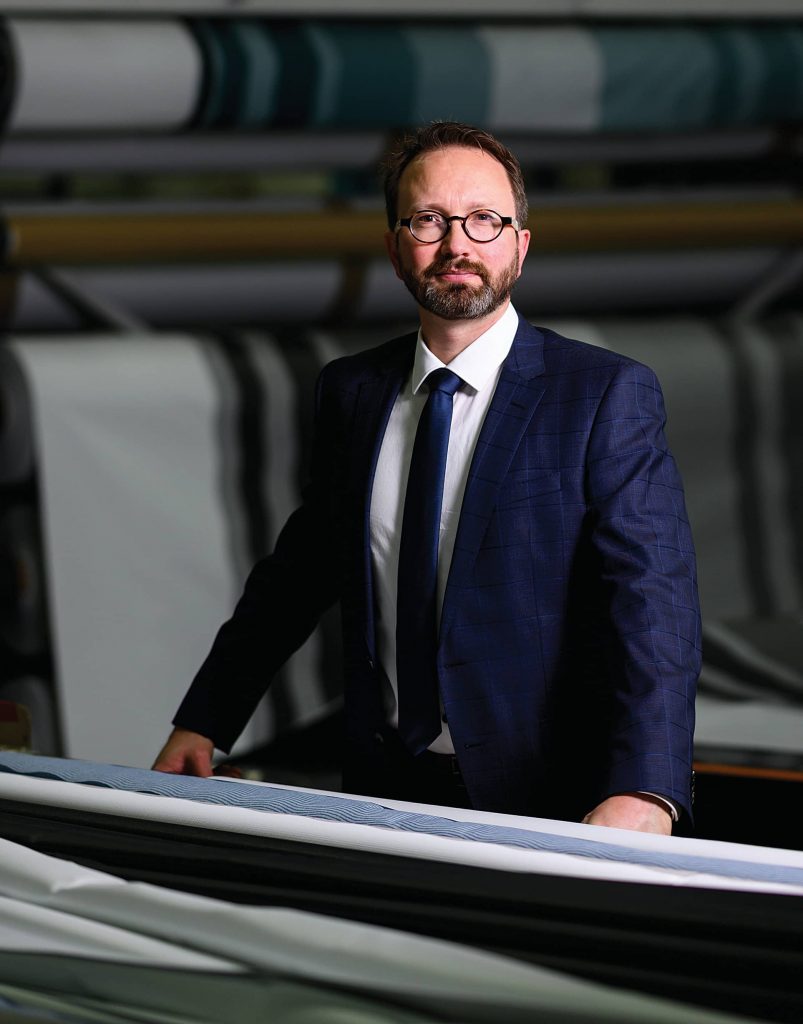 Wood puts it slightly differently, although he agrees that much of Carefree's success comes from its emphasis on product innovation.
"It's a bit of an oxymoron, but we pride ourselves on being a mass manufacturer of custom products," he says. "This is very, very difficult to accomplish – and Carefree does it quite well."
Wood, who joined Carefree in August of 2016 as vice president of sales and marketing, took over leadership of the company at the end of June.
He explains that some other awning suppliers view the product as a commodity – and consequently they offer a limited amount of designs with minimal features.
By comparison, Carefree sees the area protected by its awnings as critical to the success of a family's camping trip. He compares it to a heat map, which identifies where people gravitate to as they interact with a webpage.
If you look at how people use an RV during their waking hours, their interaction is concentrated predominantly in the patio area under the awning," Wood says. "Consequently, it's our belief that's the space that can most heavily influence a customer's experience and satisfaction with their RV. If we can enhance that camping experience, it's critical for Carefree's business."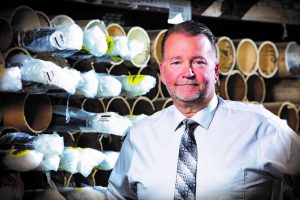 For example, Jim Defreese, Carefree's OEM sales manager, says the company has spent a great deal of effort over the past year to improve two of its premier awning products: the Paramount and the Apex two-stage awnings.
Defreese explains that both models are OEM-only for Class A diesel units, and the improvements have come at the behest of the OEMs and the end-users.
"One of the things was a longer extension," he says. "We've had a 10-foot extension and now we're also offering a 12-foot extension. That extra two feet is something that's been really, really desired by the end users."
Not only are the awnings longer, but they can be deployed quicker, thanks to a motor that's 30 percent faster. And, to operate that motor, the company also has come up with an improved controller that's a dedicated Carefree product made specifically for those awnings.
Wood explains that the motors for the bigger awnings require 110 volts of power, and while an off-the-shelf residential controller might work, they are not designed specifically for RVs.
"The other nice thing is we've developed an app that allows the end-user to utilize their phone to control all the awnings on the coach by Bluetooth," Defreese says. "It allows a user to extend or retract however many awnings there are on a unit, with one touch, as well as any of the LED functions on those awnings and the sensitivity of the wind sensor."
Adds DeYoung, "A lot of these innovations are done primarily to protect the user's investment in those awnings. If someone is out hiking or fishing when it becomes windy, the wind sensor allows the awning to protect itself by retracting autonomously."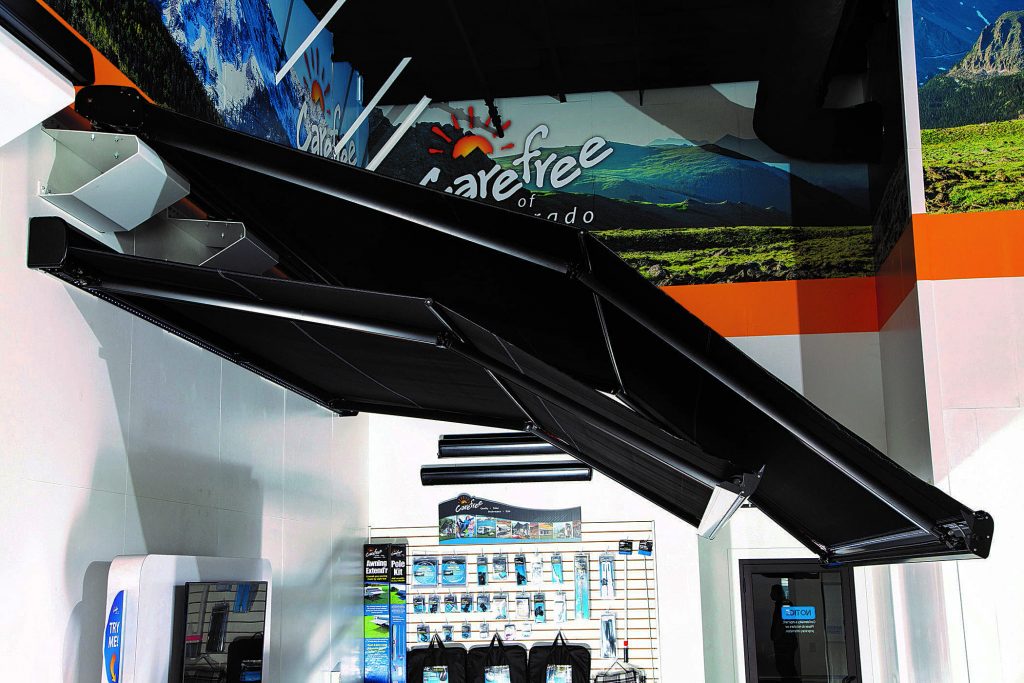 Something for Everyone
While the Paramount and Apex are designed for the highest of higher-end motorhomes, that doesn't mean Carefree isn't paying attention to the needs of its other RV OEM customers. For instance, at the request of a travel trailer customer, Carefree extended its line of Latitude awnings.
Wood describes the Latitude as a horizontal-armed awning that allows people to easily walk underneath it.
"This particular customer really loved that awning and had it pretty much on 100 percent of their travel trailers, but they had a unique floorplan and they wanted a similar awning to go over the entry door," Wood says. "We redesigned our Latitude awning so they'd have a matching set."
He adds that it's not uncommon for Carefree's OEM customers to bring the supplier in early in the development process to create what he calls, "a unique solution that's custom to them."
Even with its more economical, mainstream products, Defreese says a goal is to improve the end-user's experience. A good example, he says, is Carefree's Compass, its entry-level vertical-arm awning, which comes with patented Memory Pitch.
"The user can set the pitch in any position and it will open and close in that same spot," Defreese says. "With our competitors, the arms have to be reset each time you run them out and in."
Defreese works out of Carefree's Elkhart, Ind., facility, along with the company's service teams supporting the integration of its products and training installers for its OEM customers, as well as conducting routine audits of OEM customers to make sure those installations continue correctly.
Aiming for the Aftermarket
Although Carefree doesn't make public how much of its production is aimed for OEMs and how much for the aftermarket, it's no secret that awnings today are much more of an original equipment item than in the past 20 years or so.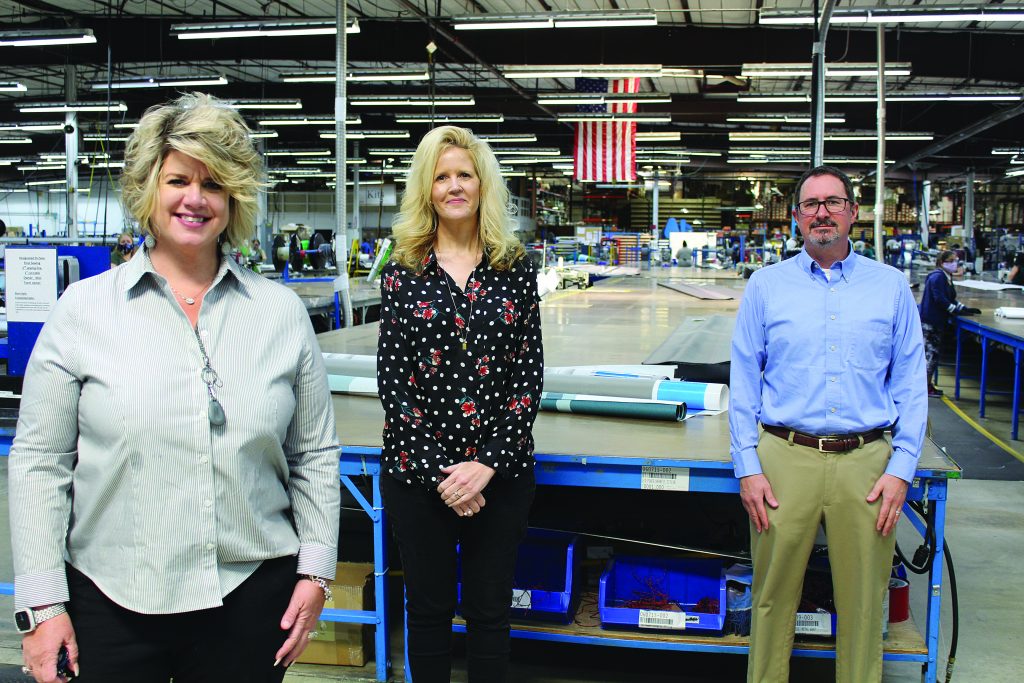 Kevin Jastrem, Carefree's aftermarket sales manager, says that today replacements and upgrades make up the bulk of aftermarket sales.
"I'm not sure what the percentage is, but it's probably close to 90 percent of RVs that are already coming with the awnings," he says. "We do have some features that our competitors do not have, so a lot of our customers out there, when they buy a new coach, know that and want to change over their awnings to the Carefree ones."
In other cases, Jastrem adds, they may already have Carefree products, but want to upgrade to more advanced features, or simply change their fabric. For example, Jastrem cites RV owners interested in increasing their fabric protection with a metal wrap or the company's FLXguard product, which has the protection properties of a metal wrap, while also resisting scratches or dents, but at a lower cost.
"Converting manual patio awnings to power is a very easy aftermarket upsell for a dealer after a unit has been delivered," he adds. "There are definite opportunities out there for that, as well as for our slide-out products. We have several different options when it comes to slide-out protection and not every coach comes with slide-out awnings on it. That's a leading aftermarket awning product right now."
Still, the company recognizes that slide-out awnings are becoming a desirable item for the OEM market, and Defreese says Carefree has recently added a slide prep program for that market, providing a bracket that the dealer can later use to install a slide-out cover.
"We also make it very easy for them to make their aftermarket decisions," says Jastrem. "We have a very comprehensive website to help them find part numbers and gather the information they need to change their awning to whatever they want as a final unit."
The company utilizes a two-step distribution system for both its awnings and its awning accessories. Wood says the main reason for that is Carefree knows the Repair Event Cycle Time is critical, and that by working with a two-step distribution system Carefree can have replacement parts easily and readily available.
And, that leaves plenty of ability for Carefree to respond if the need for a custom product does arise.
"One of our competitive advantages is how nimble we are in being able to take a serial number for any of the products we've manufactured and do a custom item," Wood says. "We can typically take a configuration and manufacture it and have it out the door in 24 hours. Of course, some of the more complex products – like our Paramount and Apex 2 configurations – may take a little longer."
Even then, it's not unusual for most products to be on their way either directly to a dealer or through a distribution partner within 24 hours, he adds.
The Road Ahead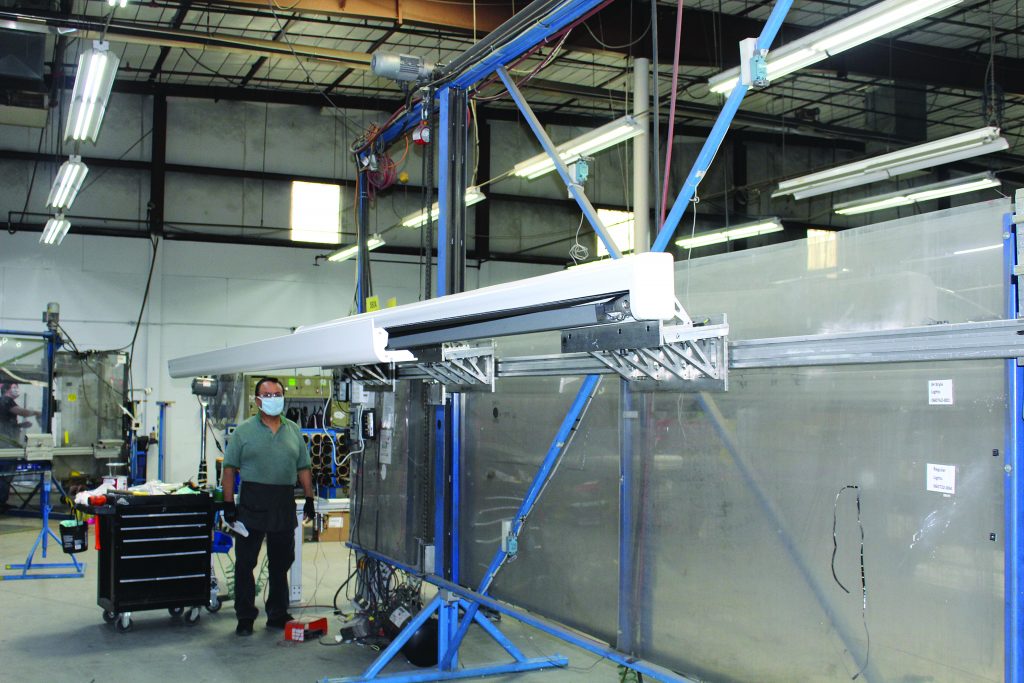 What keeps Carefree of Colorado at the top of its game?
Wood attributes a lot of that to the more than 370 people who work for the company, most of them at the company's facility in Colorado.
"Engineering is really at the core of what we do," says Wood. "But Carefree is also comprised of campers, and you always get a better result when something is being designed by people who use it. A lot of our ideas come from our own brain trust, but we also did a fairly substantial nationwide research study a few years ago."
And, he adds, that brain trust includes everyone from a service tech handling a complaint to someone working on the shop floor. Not only that, but the ideas keep on coming. Wood notes at least a couple new items will be added to the Carefree Connects line shortly.
"We're now launching our Carefree Connects accessories – and the first to market is an outdoor-grade USB charger port," he says. "At the 'elbows' of our awnings there's a connector that will allow users to charge their smart devices."
And, to make space under the awning even more attractive, Wood says this fall the company expects to launch another Carefree Connects accessory for insect control.
He explains that's an idea that came from campers who wondered if the company couldn't do something like insect-repellent clothing that keeps bugs away.
By utilizing little heating elements that go in an awning's "elbows", users will be able to use a commonly available mosquito repellant pad that's impregnated with a derivative of the chrysanthemum plant.
"Each pad creates about a 15-foot radius buffer around the patio area of an RV, so you can put one in both arms, and you've got about 30 feet of coverage," Wood says.
Along with a host of attentive employees, Carefree also has another ace in the hole with its product development and innovation, says Wood, who notes the company also serves the marine and residential markets in the United States and sells globally.
The marine industry also is the focus of its Power Winch brand, which DeYoung calls a long-time leader in the marine power winch industry. And, as with backyards and RVs, those boats also need awnings.
"We have more and more boat owners who want to put some kind of awning on their boats," DeYoung says. "We carry marine-grade fabrics, and we construct our products with marine-grade fasteners, so it's a perfect marine solution, and a nice crossover there."
Going forward – and Wood is optimistic that the RV market will see a nice recovery coming out of the COVID-19 pandemic – he says the day of the homogeneous block-shaped RV on two or four wheels will be a thing of the past.
"Particularly if you look at the European market, the designs and shapes are all changing," Wood says. "As that changes, it becomes necessary for awnings to change as well because they mount on those surfaces. We already have various ideas that will soon be in production to accommodate those changes."
The key word at Carefree, yesterday, today, and tomorrow, Wood concludes, is simply: "Innovation."