Features
Guaranteed Success
Guaranty RV's success is a lesson in doing things right.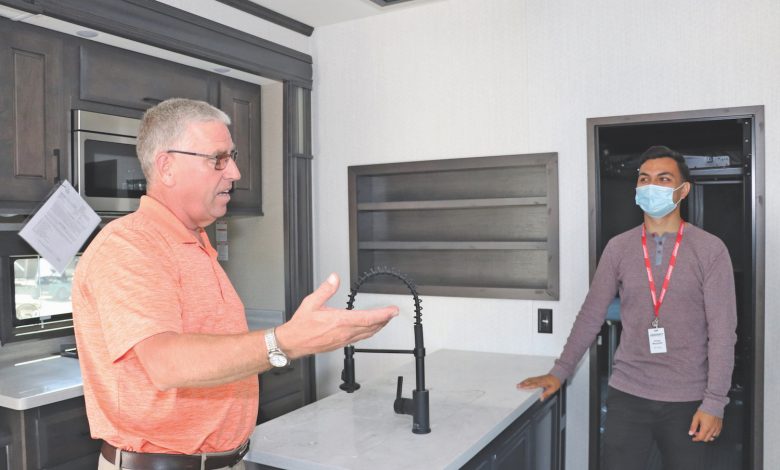 Editor's note: The official announcement that Bish's RV would acquire Guaranty RV was made after RV PRO's decision to profile the dealership. Rather than delve into specifics of the sale, RV PRO made the decision to focus this story on the factors that have made Guaranty RV the successful dealership that it is today.
JUNCTION CITY, Ore. – When the COVID-19 cases began to surge in the United States in mid-2020, there was a lot of uncertainty what it would mean for the RV market. Some predicted the industry might experience another sharp decline, as it did following the Great Recession.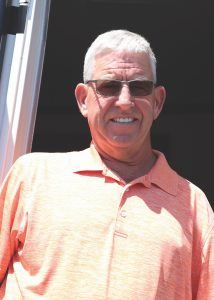 For his part, Guaranty RV's former longtime owner, Shannon Nill, had a decidedly different idea of what the pandemic might mean for the industry.
"Some manufacturers were predicting that there would be fewer RV buyers due to COVID, and they cut back on production," he says. "We looked at it differently, and thought that with a new RV, there would be no worries about the possibility of contamination, and you could control where you went, and with whom. We did everything we could to reinforce this with our customers, and with the manufacturers with whom we do business."
As it turned out, Nill's prediction was correct, and he describes the results as "flat-out amazing."
"We see RVing as what we call 'retail therapy.' There they were, potential buyers with two months or more of income in their wallets – with nowhere to go to spend it," he says. "So, they started looking at new vehicles, and at new RVs. We sold out of travel trailers in a month. Next came fifth wheels, and then motorhomes."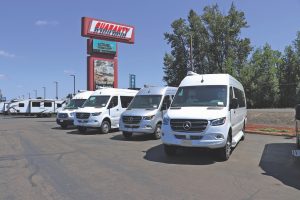 Still, the dealership had to take some very deliberate actions for that to happen, according to Nill.
"We went above and beyond the protocols that the state of Oregon and local officials had in place," he says. "We made sure every unit was sanitized. If you came in to test drive a vehicle, you didn't need to have a salesperson along for the ride if that was your preference and it made you feel safe. Before it was delivered or the buyer came to pick it up, it was re-sanitized.
"We promoted cleanliness – and this was exactly what buyers wanted prior to the vaccine becoming available," he adds. "This led to achieving our best year on record, as we picked up units from our manufacturers that others had turned down."
Another important selling tool for Guaranty was revamping the dealership website. Conveying the company's adherence to the health and safety protocols was one initiative, but Nill says many others were sales-driven.
For one thing, Nill says he came to believe consumers would spend much more time online comparing models, specifications, features, and manufacturer's suggested retail prices when they were unable to get to a dealership and view them in person. At the pandemic's height, consumers understandably wanted to spend significantly less time in the dealership, and having made their decision online, they could finalize the agreement. This left only the test drive as an Oregon legal requirement, as it prevents arbitrary rescission of contract, according to Nill.
Even today, as Oregon is nearing the 70 percent vaccination rate, Guaranty still has large tents on its sales lots, which makes it possible for buyers to never have to come inside to take delivery of their RV. Other protections afforded to all buyers during the pandemic have continued. Nill also notes that Guaranty RV offer outdoor deliveries as a way to put customers at ease and to differentiate itself from other dealers.
Dealership's Recent Successes Built on Solid Foundation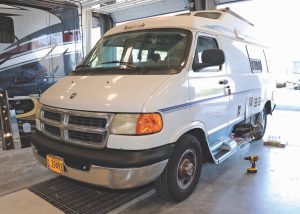 Nill says Guaranty RV's recent successes were an outgrowth of longstanding practices the business has employed over the years. One such measure is the dealership's customer service jacket program. Reviews for the dealership's customer service representatives are posted online, and those who consistently receive high marks are awarded a Guaranty jacket – a sign of achievement throughout the dealership.
Guaranty RV also awards certificates to employees who demonstrate their commitment to the dealership's standard of excellence. Recognition often goes to members of the sales team, but the dealership also has recognized individuals in parts and service departments, the accounting department, the office staff and members of the RV cleaning crew.
Nill says the dealership also benefits from its longstanding support of the local community, which is a lesson he picked up from his father, Herb Nill, who started the business as a car dealership in 1966 and added RVs to the mix in 1972.
"We support the community. In the old days, car dealers were the de facto mayors of their towns, and this is something dad taught me," Nill says. Whether it's Little League, soccer, football, track and field, the swim team or the Future Farmers of America (FFA), the dealership provides financial aid and other support.
"At Junction High School, we started what we call the Jumpstart Scholarship Program this year, which enables kids who would otherwise not be able to go school enter any trade school of their choice – and it covers $2,000 each. We called it Jumpstart so there's no stigma surrounding the program, when kids from less affluent families need our assistance," Nill says, citing one recent example.
In a few years, some Jumptart graduates may enter Guaranty's workforce, but Nill says the first recipient is a nursing student, so it's not only for the automotive or RV trade, nor was it created to benefit Guaranty.
Nill also notes that in Guaranty RV's hometown of Junction City, the city encourages safe driving at the high school level, reinforcing the need to maintain a clean driving record, and lower insurance rates as a result. Prior to student's 16th birthday and receiving a driver's license, anyone is welcome to drive a golf cart around a designated area on Guaranty's lot as a way to improve their driving skills and gain confidence behind the wheel.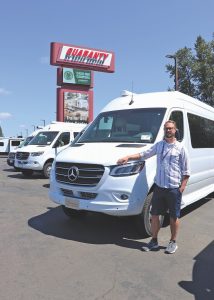 Yet another example is the dealership's support for a local rodeo, which fits the dealership's persona, that of self-reliance and hard work. Cowboys are all-American, and unashamedly so is Guaranty. The dealership's imposing flagpole – at one time the highest in Oregon and the entire Pacific Northwest – has been overtaken by tech giants with poles of their own that reach even higher.
"It's enough to know it was the tallest when it was installed, and it signifies what we stand for. We even had the governor of Oregon here for the dedication," Nill notes.
In addition to giving back at the dealership level, Nill says he encourages employees to participate in organizations such as the local Chamber of Commerce, Rotary Club, United Way, other civic groups, or food drives and blood donations. The clubs and civic groups provide opportunities to give back to the community, while making connections with fellow community members in settings outside the workplace.
Some Things Change, Some Don't
Guaranty RV was recognized as a Top 5 North American RV dealer in 2015 and the business has long been recognized as one of the largest dealers in Oregon.
In addition to its commitment to the local community, Nill attributes the dealership's success to its strong focus on customer service as well as having a good sense of the types of RVs that are popular with its changing customer demographics.
One example of customer service is the dealership's commitment to parts and service in order to best serve its clients after the sale. That includes having an in-house body and paint facility. On the particular day RV PRO visited the dealership, it was repairing a Winnebago Horizon that had backed up into an immovable object and required bodywork to repair the rear panel just below the taillight, a Class A motorhome was being repainted after its graphics having been damaged by something scraping along the coach and a Roadtrek Class B van was having a lower body panel fabricated to fix it.
Meanwhile, the dealership works hard to stay attuned to its changing customer demographics and the types of RVs they are interested in owning.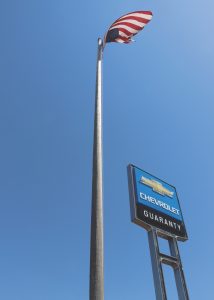 Nill says he has observed that the average age of the dealership's customers is now 39, down from 58 years, with no sign that this trend will change.
In turn, this younger clientele has gravitated toward buying travel trailers and Class B motorhomes, so the dealership has had to adapt in what it stocks on the sales lot.
Nill also notes that this younger clientele is more knowledgeable about various RVs, even if they haven't purchased an actual RV before. Those customers do all the research online, have a keen sense of what RV class they're looking for, including what brand and models they're interested in, and what options are available on those particular motorhomes or trailers, which he says means it's more important than ever for his sales reps to be knowledgeable about products so they can provide customers with the best service.
Story and photos by Jason R. Sakurai