Features
Horizon Global Leverages Lean Operations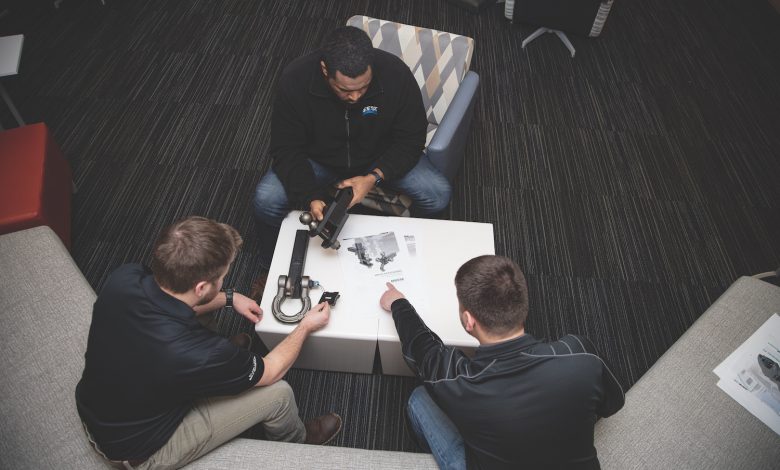 This article is from our older website archives. Some content may not be formatted or attributed properly. Please
Contact Us
if you feel it needs to be corrected. Thank you.
For companies with a solid history, talking about "new" generally means focusing on the latest product releases.
Horizon Global, with its stable of well-known towing brands, certainly isn't falling down on the job in that regard. However, in this case, it also refers to the company's decision to shake up its operations after an extended period of underperforming sales and profits.
In September, the company hired Terrence "Terry" Gohl as its CEO to turn around the company. He says an immediate top priority was addressing "aspects of the business that were driving it to a less-than-stellar performance." His end goal, Gohl says, is to return Horizon Global to a level of performance that sup- ports its premium brands while continuing to launch new products that its mix of OEM and aftermarket customers want and need.
Leaning In 
Horizon Global is a relatively new name in the RV market, but its history and products are not. Formerly known as Cequent, it was spun off from parent company TriMas Corp. in 2015.
Since then, the road has been a bit rocky.
In 2016, the company acquired German-based Westfalia, a leading European designer and manufacturer of tow bars and carrier systems for cars and SUVs. More recently, Horizon Global downsized its workforce by almost one-third and sold its Asia-Pacific business segment in order to pay down debt and sharpen company operations.
Gohl brings significant applicable experience to his new job. He previously served as the CEO of Key Plastics, where his restructuring resulted in improvement to the company's financial performance and a subsequent sale. In his last position as COO of International Automotive Components, he was responsible for 50 manufacturing locations and 23 technical centers globally.
Consequently, he's hit the ground running at Horizon Global, which has operations in North and South America, Europe and South Africa.
"We went to work on the organizational structure – utilizing resources we currently had in the company, as well as bringing in talent where we had holes in the organization and upgrading where necessary at all levels of the organization," Gohl says of one of his completed tasks since joining the company.
At the same time, he and his team have sought to define the issues facing Horizon Global and develop a plan that has ultimately touched on three main areas: manufacturing, distribution and global integration.
In the area of manufacturing, Gohl says all the company's plants have adopted the Lean manufacturing methodology that minimizes waste and maximizes productivity.
"Today, our plants are completely different," he says. "We've transitioned them with Lean principles and manufacturing standards. We're driving this company to have OE quality standards that should lead to significant performance improvements."
Gohl says Horizon Global has taken much the same approach with its distribution, although he prefers to call it a "back-to-basics" approach.
"Before, it was focused more on pure order fulfillment," he says. "Now, we're optimization-based. We've cleaned up our act, and we're focused on not only fill rates, but product availability and quality of products, and we believe that will all result in increased demand in the marketplace."