Features
How Diverse & Inclusive Is Your P&A Inventory?
Evaluate if you are meeting your customers' needs.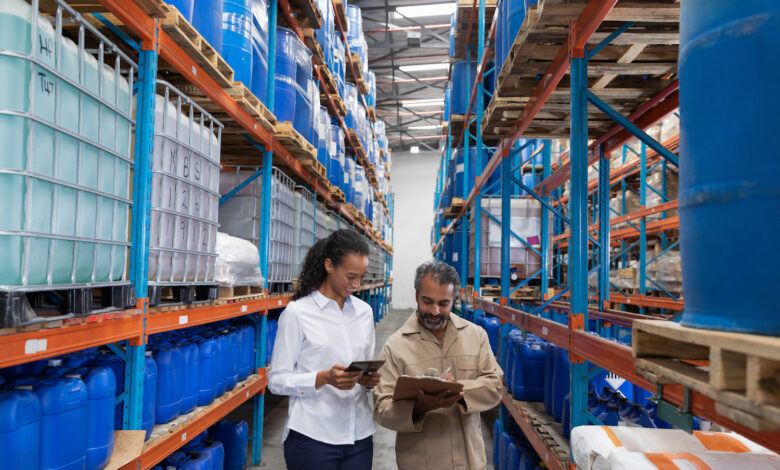 Diversity and inclusivity: How do these apply to your parts and accessory inventories?
Since the theme of this month's issue of RV PRO is diversity and inclusivity in your workforce and in your customer base, I thought that reviewing the diversity and inclusivity of your parts and accessory inventories could be a worthwhile topic for my column.
Just as your workforce could benefit from a diverse set of skills and initiatives possessed by your associates, and your sales opportunities would be enhanced by considering customers with a variety of needs and wants for their RVing experiences – your parts and accessories inventories should be evaluated to determine if you are meeting your customers' needs.
What Could You Include?
Let's commence with answering this question on the inclusivity of your parts and accessories inventories. There are several factors that could be used to determine if an item should be included in your inventories. We will look at just four of these factors, which are:
demand for the item in your market
supplier(s) for the product
size of the item
what brand(s), years, models of RVs could it fit?
The assumption is that you don't currently stock the item that you are considering for inclusion in your parts and accessories inventories.
Demand for the item in your market could be easy to determine, or not! If – and this is a big if – you record every Lost Sale, then you might already have recorded some customer interest. This is a big if because many inventory managers don't require the recording of Lost Sales. In my experience, the more Lost Sales that you record (and evaluate), the fewer Lost Sales you could incur.
How else could you determine if there is sufficient demand to include this item? How many Special Orders have been processed for this item? If the total number of Lost Sales and Special Orders exceeds three within three consecutive months, then there is a substantial possibility that this item will incur additional demands.
Since this decision to include an item frequently applies to a product that is new to the RV market, and if this is a high-cost product, then your decision might be enhanced by another inclusion factor, which is the input of your parts associates and managers of other departments. By soliciting the input of other associates, you increase the chances that this item will sell, because these other associates and managers are the ones who will be interacting with customers.
Assuming your cohorts agree that this product should be included in your stocked inventory, then you could develop a show-and-tell training session that highlights the features and benefits of the item to enhance your RV customers' experiences.
2. What supplier(s) offer this product? If you have a relationship with at least one of these suppliers, then you might justify stocking this product if the supplier has a flexible return policy.
Perhaps this is a high-cost product that requires several days to install on the RV and your supplier has an ample supply of this product that can be delivered to your RV business within one or two days. Maybe you can limit the stocking quantity of this product to one or two.
The size of the item could impact where it could be actively merchandized within the dealership. Is it small enough to display in your retail store? Does the supplier or manufacturer of the product offer a point-of-sale display?
Would it "show" better if installed on an RV that your major unit sales manager feels would enhance the sale of that RV? If this form of merchandising is selected, how will your customers be made aware of it? Your P&A manager should be interested in selling as many of these items as possible and not limit the sales to the one sold with the RV on which it is installed. I suggest that by applying "suggestive selling" at the P&A workstations, your parts associates have a better opportunity to determine if a customer might be interested in learning about the features and benefits of this product by seeing it in use.
The fourth factor is RV application. Does this product fit a brand (or brands) of RVs that are sold at your business? Is this product a general use item that fits a variety of brands, models and years? The greater the number of RVs within your market area that could be eligible for this item, the easier your decision for inclusion.
But what about diversity?
This might require some additional factors. I assume that there is an amount that has been budgeted for the value of the parts and accessories inventories. If – and this is another big if – your parts and accessories manager has implemented policies and procedures to:
enable sufficient Gross Turns to her inventories;
account for the seasonality of those inventories;
develop satisfactory working relationships with her primary suppliers; and,
train her parts associates in the techniques of suggestive selling, then she probably has the capability to add new items without exceeding her budgeted inventory value.
I state this because an efficiently managed inventory will change with the seasons, specifically with respect to the types of goods that are stocked and the amount of each item that is stocked.
Three of these seasonal factors could be:
the location of your RV business and the volume of RVs that belong to residents or transients;
the type of service business – PDIs, maintenance, accessory upgrades and/or repairs that are heaviest at various times of the year; and,
are you heading into a peak selling season or descending into a slower time?
Depending on the seasonality of the inventory, your parts and accessories manager can choose when best to add new items to diversify her inclusive inventories.
That's All Folks!
Not all of the concepts, techniques and tools for efficiently managing your parts and accessories inventories have been included in this column, so look for my column in the September issue for some additional diversification options.