Features
Sponsored Content: How to Create Your Own Personal Space While Camping
Sponsored by Dometic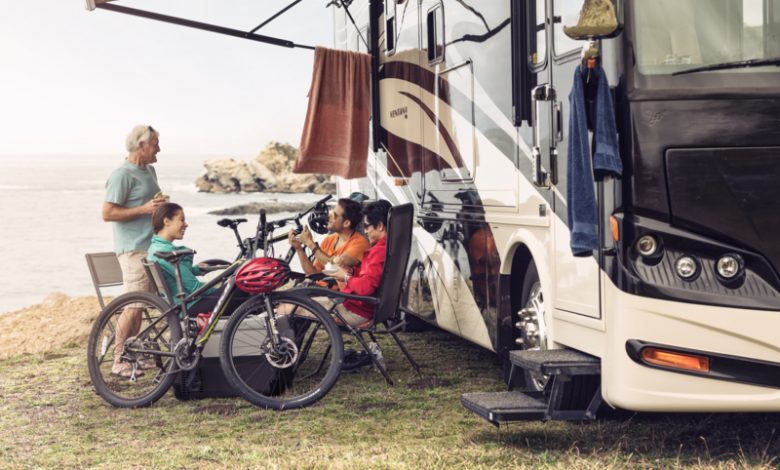 As part of their camping experience, RVers enjoy spending time outside their RV. Having a dedicated patio space is extremely useful.  Some use this area for food prep, cooking, grilling, and eating. Others use this space for entertaining, spending time with family and friends, a play area for children or pets, or even as an extension of their living space. RVers take great joy in creating tailored outdoor areas that show their personalities and fit their specific needs.
With that said, there are problems when trying to create and use this personal space. A patio is great for daytime and relaxing in the shade, but when it gets dark, it becomes difficult to use without sufficient lighting.  For those who are entertaining, music is a necessity, but many coaches on the road and even new models do not have outdoor speakers. To listen to music, a portable speaker would need to be plugged in or charged when not in use. Without proper lighting and music, a gathering will get cut short, especially once the sun goes down.
In addition to the issues of lighting and entertaining, outdoor patio spaces can be too hot and uncomfortable, depending on the weather. With little to no air movement outside the coach, cooling down outside is almost impossible. Relaxing should be comfortable, not a hassle. RVers need some sort of portable fan to plug in. Having a place to charge their electronic devices close by would also be very helpful. Most coaches do not have a convenient place to do this outside.
Dometic has created the PowerChannel Rail and PowerChannel Accessories that allow RVers to have home conveniences outside of their coach.

The PowerChannel Rail can be installed to the awning hardware arm of any Dometic power awning and provides 12V power to accessories. Dometic offers a fan, spotlight, flood light, USB charger, single speaker and dual speaker – all of the necessities for entertaining, relaxing, and enjoying the outdoors. These accessories install easily with a one-click turn, without messy extension cords, and do not require wiring modifications for additional outlets.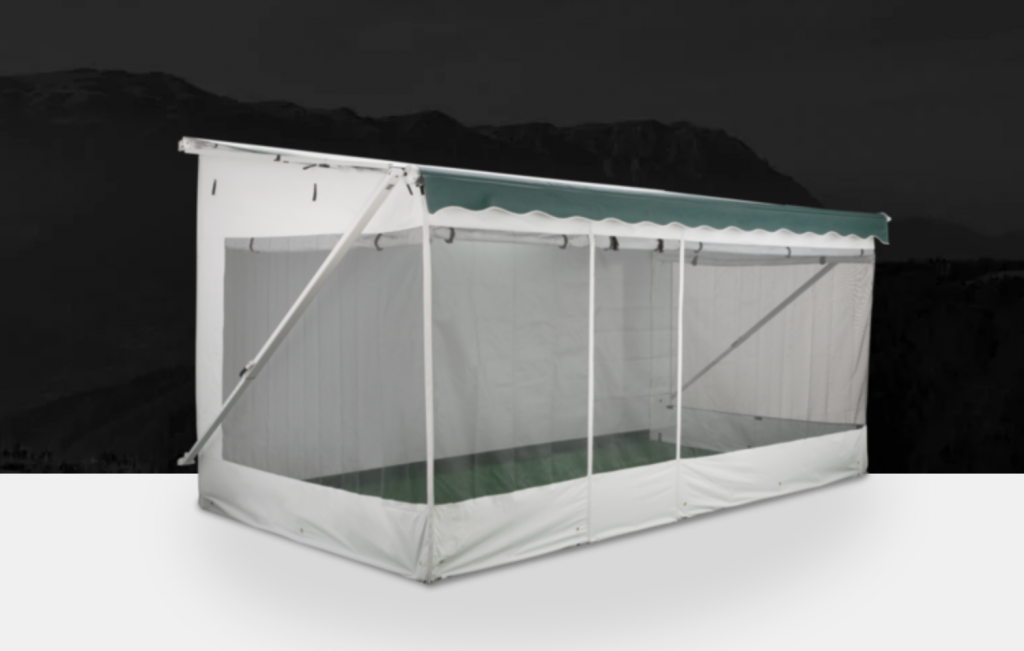 Secondly, Dometic also offers the Veranda Room that attaches to most awnings to create extra living or sleeping space. Roll-down privacy panels are included for security and shelter from the sun. Users need not worry about where to put extra guests who need a place to sleep, or about how to entertain outside the coach when the sun is at its peak.
Finally, many awnings have been on the road for years. With the use of the Dometic Power Wand, a manual awning can be swapped for a power awning without the need to rewire a coach. The Power Wand is simple to install, comes with a battery pack charger and can run the awning multiples times on a single charge.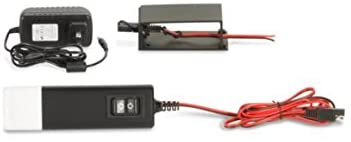 Over time, fabrics can fade or become worn. In this case, replacement is sometimes the best option for customers. Dealers can create a profit center by upgrading a customer with something completely new, like the Dometic 9100 Power Awning. This awning can be sold in conjunction with the Power Awning Pro  kit, giving users the ability to remotely open and close their awning and control the awning's LED lights.