Features
How to Make Camping Product Sales a Profit Center for Your Dealership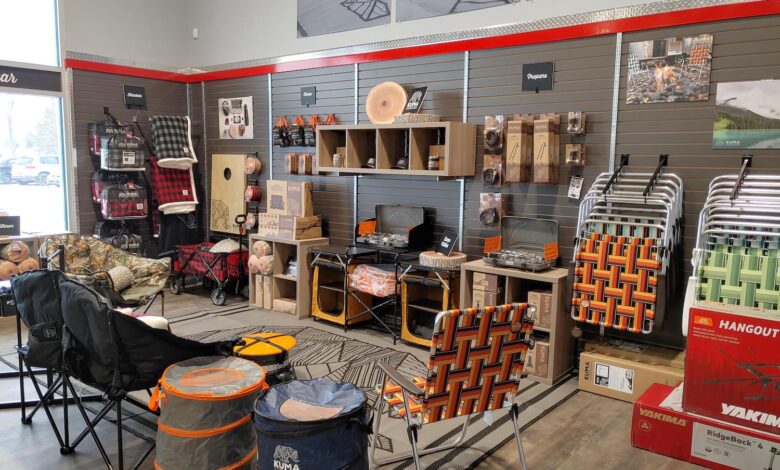 By Erik Dier, Kuma Outdoor Gear
RV dealerships play an important role in providing their customers with not only the RVs themselves but also the essential accessories and gear that enhance the camping experience. However, to stay competitive, RV dealerships need to recognize an untapped potential – a curated and well-thought-out parts and accessories department. This article will explore the significance of increasing product sales, highlighting the benefits of offering additional camping gear, and outlining strategic measures that can help boost profit. By leveraging these opportunities, RV dealerships can not only meet an increasing demand to purchase gear by outdoor enthusiasts, but also create long term relationships with their existing customers.
Kuma Outdoor Gear is currently in over 2,000 locations across North America. From smaller dealerships in remote towns to multilocation dealerships that span state lines, we have seen what works, and what doesn't. So, how can you increase sales in this area of your dealership? Here is a list of things you can easily do efficiently and cost effectively to increase sales and keep your customers coming back for more.
Make it convenient. By offering additional camping gear in the parts department, both existing and potential RV owners visiting the dealership can conveniently find and purchase the essential equipment they need for their camping trips all in one place. This convenience can enhance the overall customer experience and satisfaction. And trust us, there is no better way to test how comfortable a camping chair is than to sit in one (or three!) yourself, so make it easy for potential customers to try out the gear.
Tailored product selection. The parts and accessories department of an RV dealership can curate a selection of camping gear specifically for their customer. This means that the camping gear they choose to carry can target the type of RV customer they have, ensuring that the customer can easily find the gear that is suitable for their needs, improving their overall experience.
Expert advice and assistance. RV dealerships often have knowledgeable staff who can provide expert advice and assistance to their customers. Lean into this expertise; by offering camping gear in the parts department, new RV owners can consult with these experts to make informed decisions about what gear they need to meet their specific needs. By having staff that can offer insight on product features, new camping technology and maintenance tips, you can ensure that your customers are making the right choices and are feeling supported throughout their entire camping journey.
Expand product offerings. RV dealerships can increase profits by expanding their range of camping gear. By stocking a wide range of camping equipment such as sleeping bags, camp stoves, outdoor furniture, RV mats and accessories, they can cater to a wider range of preferences. This will attract more customers and increase the likelihood of making additional sales. It is also important to cover a wide price range, allowing for impulse purchases of smaller items like pillows, blankets, games, drinkware and pet accessories.
Less is more. Rather than cluttering the area, focus on setting up several cozy seating sections in front of the RV units, allowing customers to envision themselves living in that setting. Showcase multiple category offerings, including drinkware, lanterns, magazines and other camping essentials, placed on side tables for easy browsing. Enhance the ambiance with mats on the floor, chairs centered around fire bowls, and portable BBQs complete with BBQ tools, plates and cutlery. Adding outdoor, natural elements like fake trees and plants, rocks and chopped wood helps complete the look. This thoughtfully designed space that creates envy will not only attract customers but will also entice them to spend more time there, ultimately leading to an increase in sales.
Focus on off-season sales. An RV dealership can expand beyond the traditional camping season with the right camping equipment available in store year-round. By diversifying product offerings to include items that are suitable for holidays like Christmas, birthdays, Mother's Day and Father's Day, they can ensure their customers are visiting throughout the year, not just during camping season. Becoming a go-to destination for holiday shopping not only drives additional sales during the off-season, but also solidifies the dealership's reputation as a one-stop-shop for all things RV and outdoor related . Remember to include a variety of price points so outdoor enthusiasts in your area can find something for anyone that loves the outdoors.
Cross-promote camping gear with RV sales. Leveraging existing customer bases by cross-promoting camping gear with RV sales can help increase sales. When customers purchase an RV, the dealership can highlight a wide selection of camping gear available in the parts department. By emphasizing the convenience of getting all their camping gear in one place, you can ensure that the dealership is top of mind when the customer is looking to purchase more gear. RV dealerships can also offer package deals or discounts for purchasing camping gear alongside their RV to incentivize customers to make additional purchases, boosting sales and overall profit.
Marketing and promotions. RV dealerships can advertise their camping gear offerings and highlight new, exciting products they have in store through various channels including websites, social media platforms, email newsletters, in store displays and customer appreciation events. By promoting their camping gear, dealerships can increase foot traffic, have something else to talk to their customers about online and in person, and increase the chance of impulse buys when their customers bring their RVs in for service.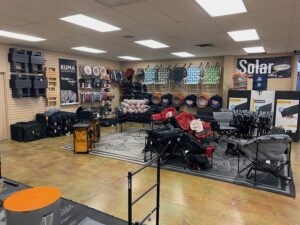 Amidst a record-breaking surge in RV sales, focusing on an enhanced parts and accessories department shopping experience is vital to sustain momentum. Creating an immersive and enjoyable environment can captivate customers and drive increased sales, fostering lasting loyalty.
In the ever-expanding world of RV dealerships, standing out and attracting new customers requires a strategic and original approach. By expanding the selection of camping gear available, dealerships can not only simplify the shopping experience for their customers but also cater to those who may not be ready to invest in a new RV yet.
Establishing themselves as the go-to destination for outdoor enthusiasts in the area, dealerships can position themselves as the ultimate shopping spot, catering to a wider, more diverse audience and broadening the customer base. Being able to offer expert guidance in choosing the right outdoor equipment will further enhance the dealership's appeal.
Erik Dier is a sales manager for Kuma Outdoor Gear. For more information, visit kumaoutdoorgear.com.