Features
IDS Offers 'Software for Life'
The provider of dealer management software touts its ability to offer updated and expanded services as dealers grow their businesses.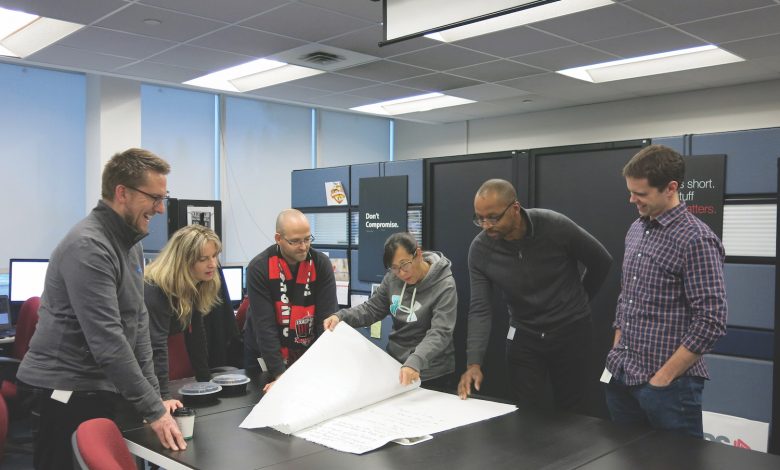 Integrated Dealer Systems has seen the number of dealers using its dealer relationship management software (DMS) increase by almost a third in just the past five years.
"Over the course of 30 years in business, we gained 12,000 DMS users. Over the last five, we've added 7,000 mobile users, showing the need for staff in a dealership to be able to work on the go," says Frank Tamburrini, general manager of Wake Forest, N.C.-based IDS, which offers dealer management software to RV, cargo trailer and marine dealers. He attributes the company's significant growth in recent years to the introduction of mobile access for its dealer management system.
"We moved to mobile applications to accommodate (people's) need to work wherever they are – on any device. It allows them to log their hours while they're in the (service) bay and keep up with what's going on," Tamburrini says. "We freed people to work where, when and how they like."
Offering Integrated CRM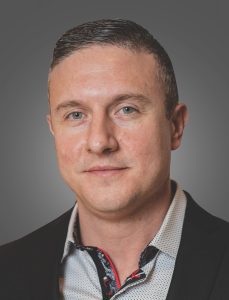 IDS makes dealer management software, IDS Astra, that it says is designed to work and grow with dealers to help them manage the various facets of their business, including accounting, parts, service, sales, rentals and reporting.
Many dealers already have software to track at least some of those operations, so why does IDS stand apart? According to Tamburrini, the secret is in the integration.
"Each thing by itself is great – but when they all work together seamlessly, that's what dealers need," he says. Standalone systems may do a great job of helping track and manage each department, but "in order to really access and utilize essential business intel, they need to talk to each other," says Tamburrini, a self-confessed data geek.
For example, a dealership's year-end numbers might indicate that it sold more units this year than last. One might assume that means the dealership made more money. However, that's not necessarily the case.
By digging deeper into the data – something users can only do if that data is integrated – a dealership might determine that, even though it sold several more units, it actually made less than it did the previous year because the F&I or service department did not perform as well – and that cost more than offset the increased revenues brought in, Tamburrini notes.
Meanwhile, to help dealers understand how they are performing in service compared to their peers, IDS has been tracking Repair Event Cycle Times for the past several years.
"We have partnered with RVDA to collect information other (DMS providers) don't have, and we have a huge RV footprint," says Tamburrini. "There are more dealerships using IDS than anything else, and we all know that the more data you have, the more valuable that data is."
Digging Deep into Data
IDS is able to track overall RECT, a high-level overview of the Repair Event Cycle Time in particular geographic regions of the country and also nationally. Additionally, IDS can provide parts RECT and warranty RECT regionally and nationally, which effectively allows dealers to anonymously compare their RECT data to that of other dealerships in the country.
There are many ways such information can be valuable to dealers, according to Tamburrini. For example, a dealership that determined it was taking an average of 40 days to repair RVs might be pleased to reduce its RECT to 35 days – until it learned from IDS RECT data that its competition was repairing vehicles in 25 days. That meant that, while getting to 35 days was great, the dealership needed to get to 25 days to be competitive – and 24 days or less to beat the competition.
According to Tamburrini, "This puts dealers in a better position – no matter what the market is doing."
Tamburrini notes that IDS was recognized with an RV Dealers Association Chairman's Service Award in 2018 for its development of IDS RECT.
Meanwhile, collecting data on point of sale, customer demographics, purchase history, etc., allows dealerships to do something else as well – really customize their marketing, according to Tamburrini.
"If you're in business for 30 years, you're going to experience great, good, OK, bad and horrible times," Tamburrini says. "Having a good DMS allows you to capture all the information you need to leverage the data, regardless of market conditions."
The most successful dealers have gone mobile, according to Tamburrini.
"And they report their RECTs are six to 11 days faster. And even though everyone understands that our software is not the only factor in that improvement, we do know that it plays an important role," he says.
This type of integrated data collection tells a dealer what each customer bought and what they paid for it, when it was serviced, their birthday and purchase anniversary, trade-ins, upgrades, merchandise purchases, who they referred and what they bought – everything. This allows the sales team to send really personalized messages to each customer, Tamburrini says.
With that information, he says a dealership could reach out to a customer and say, "Remember those upgrades you wished were available when you bought your RV? Well, they're available now," or "We just got something in that we think you'll love and, if you trade in what you have, you can upgrade quite reasonably."
IDS Launches New Tools to Help Service Teams
With Version 2.0 of RECT out earlier this year, Tamburrini is keen to talk about its new features.
"We listened to our customers. We asked them what their greatest challenges were," he says, adding, "They told us they wanted to be able to use the system on any device and to be able to scale it as they needed, so they could use it for simple things and access more complex functionality only when they wanted it. They wanted a simplified user interface."
Tamburrini says the upgraded (and simplified) interface means the things dealers aren't using (either that day or at all) don't clutter up their screens. The initial purchase agreement includes all functionality, so there is no additional cost when a dealer decides to access those other features, he adds.
Other updates and improvement on RECT 2.0 include the ability to process mobile payments and work orders, plus contactless delivery. The latter feature has been a major asset over the last 18 months, according to Tamburrini.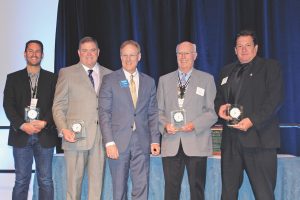 As more and more people – especially those younger than Millennials – consider their phones extensions of themselves, mobile apps make everything easier on both sides of the counter.
"It's all about discovering how it helps," says Tamburrini, before telling the story of a dealer who called him when Tamburrini first started at IDS to say the dealership's techs were having a hard time with their mobile devices. In fact, he said, they hated them and did not want to use them.
Three years later, Tamburrini spoke to the same dealer, who said he could not get the devices out of his technicians' hands. Once they realized how much easier the devices made their lives – and how much more productive they were as a result – the buy-in happened, according to Tamburrini.
In order to facilitate the use of mobile apps, some dealers are providing "work phones" for their employees. The problem with this approach is that many people don't love carrying around two phones all day. One alternative is an app that keeps home and work texts separate on the same device so employees can use the apps at work without giving out their personal contact information.
Tamburrini says he has to smile when people talk about texting being future – because it's actually old technology – but he says it is highly effective, so dealers should use it. And while text is not a good fit for marketing – people generally don't like to have businesses try to sell them things over text – Tamburrini says it works well for service. For example, people are delighted to be informed that their repair is less complex than originally thought or that their vehicle is ready for pick up, he says.
Tamburrini says that not all dealers have embraced the technology IDS is able to offer, but he says the company is seeing good adoption rates by larger players who see the value. He says that's why, of all the dealerships that IDS serves, about 40 percent are larger dealerships – and that number is increasing rapidly as national companies roll out multiple sites simultaneously.
Leveraging the Parent Company's Expertise
Tamburrini says one of the things he likes best about working at IDS is that it's part of a larger company, Toronto, Canada-based Constellation Dealership Software, which provides dealership software for a myriad of dealer markets, including automobile, powersports, agriculture, construction and outdoor power equipment. At the same time, Tamburrini says IDS has the freedom to pursue its own path.
"We have complete autonomy to go deep within our verticals," he says. "We talk to each other. If someone is doing something good, we all want to copy them. Our mandate is always to be the best in our specialty, to focus on taking care of our customers – not the next quarter.
"Their motto of 'software for life' is so simple, but it makes it crystal clear that my main job is to make things easier for my customers by continually discovering and solving their challenges, whether they're in sales, parts, inventory, customer service, or accounting," he adds. "Constellation is constantly investing back into the product and adjusting to what's happening in the market right now. For example, two or three years ago, we probably didn't need online payments."
Debuting the Trends Report
With more than 30 years of experience, IDS is in a unique position to be able to provide dealers with industry insights, according to Tamburrini. Leveraging that expertise, the company's first annual Trends Report was born.
Released in November 2020 and titled, "What Dealers Are Focusing on in 2021," the report was presented as a 19-page digital magazine that IDS says included insights from extensive studies and hundreds of interviews, plus contributions from dealers, manufacturers, third parties and IDS's partners.
Pleased with the response that first Trends Report received, Tamburrini says IDS is preparing to release another Trends Report later this year. In addition to the company's own research, Tamburrini says IDS went looking for other organizations that were offering useful free information that might be valuable to RV dealers and asked them to contribute to the report.
"Those partnerships allow us to give dealers even more information on industry trends, making the whole thing more useful," Tamburrini says. "No matter the dealer, there will be something in there they can use."