Features
Longevity Empowers LaVanture Products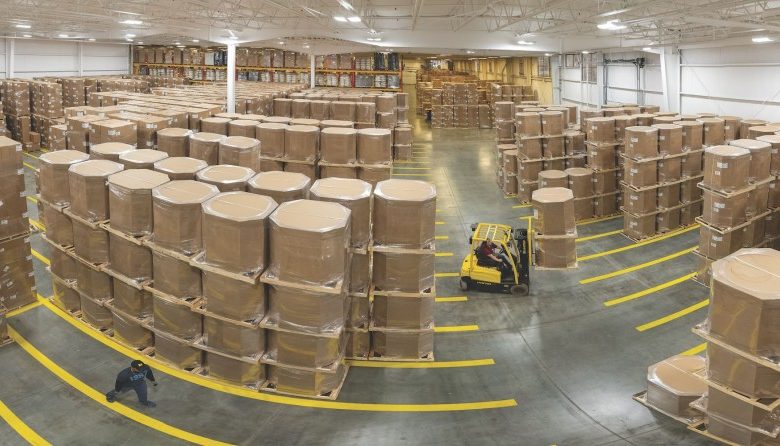 Many of the products that LaVanture Products sources to RV manufacturers and the aftermarket – including trims, sealants, foam tapes, electrical supplies and gas springs – aren't necessarily the types of products that come to the top of RVers' minds when they are thinking about parts and components for motorhomes or trailers.
That doesn't mean those products aren't crucial to the performance and durability of RVs, however.
With that in mind, LaVanture Products has worked hard during its 50-year-plus history to provide its customers with the highest-quality products for challenging applications, according to third-generation owner Richard Lavanture.
"All of these products have passed our rigid quality standards. If we sell it, we stand behind it," the company proudly touts in its marketing and sales materials.
LaVanture Products has carved out a successful niche for itself by acting as a distributor of products that don't tend to attract a lot of attention – but which are vital to the RV industry, according to Lisa Rhinesmith, the company's national sales manager.
And the distributor carries a ton of those products, stocking more than 5,000 SKUs out of its 100,000-square-foot facility in Elkhart, Ind. Richard Lavanture says space is getting tight in the existing warehouse, but that fortunately the company has room to expand its operation by up to 250,000 square feet if business warrants.
Adhesives and silicones are among the highest-volume products supplied to the RV industry, according to Rhinesmith.
"Literally truckloads," as she describes it. As an example of just how specialized LaVanture Products' offerings are, she notes that the company stocks more than 200 sizes and styles of automotive-grade foam tapes, including vinyl, butyl, acrylic, Polyether, Polyethylene, PVC and Neoprene.
"If customers want it, we will have it for them," she says.
Just a few of the other products the company stocks include electrical supplies, 12-volt lighting and tire monitoring equipment. Richard Lavanture notes that many of the products the company sells today are manufactured to its strict specifications.
Electric Fireplaces Heat Things Up 
In addition to the products mentioned, there also are some larger, more glamorous items that LaVanture distributes, such as electric fireplaces, which Rhinesmith says have been the most "fun" products added in recent years.
"We have a fireplace that is a flush mount, so it's roughly 6 inches deep," she says. "It's remote-controlled and electric, but it looks authentic, in various sizes from 18 inches to 48 inches. The interiors will either have faux logs or crystals. Those are very nice."
Additionally, LaVanture offers a standard power cord able to withstand temperatures ranging from minus 55 degrees up to 200 degrees Fahrenheit.
"With a lot of companies, you get will one or the other," she says. "You either get a cold-weather cord, or a regular cord. We designed ours so that it's one and the same. That's what we try to do – make everything a little bit better."
In the company's core segment, a promising product is an adhesive that can be applied under water. This is an advantage for OEMs building frames that are stored outside, because they don't have to wait for the frame to acclimate when they start production in the early morning hours, according to Rhinesmith.
The company added adhesives and silicones to its product lineup in the early 1990s through a small acquisition. Richard Lavanture says his company didn't become a major player in the category until around 2000, when it partnered with Tremco, a producer of commercial sealants. LaVanture Products later added more suppliers and the category has grown into a significant business, he says.
All of the products LaVanture sells can either be sold to OEMs or the aftermarket. And, nearly all of the products can be sold to any of the many industries – marine, cargo trailer, truck equipment, green houses and more – that the company serves.
"Our product line is intentionally designed to not be RV-specific," Richard Lavanture says. "We want to be able to sell to anybody."
The Home Team Advantage 
While LaVanture Products today serves a multitude of industries, the RV market was the first one the company served – and it remains an important one to this day, accounting for about half of the company's sales, according to Rhinesmith.
Fortunately, LaVanture Products has plenty of experience to call upon. The company observed its 50th anniversary in 2019, and many of the company's roughly 50 employees have worked at the business for decades. Rhinesmith has been associated with LaVanture since 1996, but left the industry for several years. She returned to the company in 2010.
Rhinesmith's sales team numbers 12, with six serving as "boots on the ground" in Elkhart's RV industry. Familiarity with the RV OEMs and the people who work for those businesses – from workers on assembly lines to decision-makers – gives LaVanture Products a decided advantage in terms of knowing what products are a good fit for RV applications, according to Rhinesmith.
"We grew up with these people; we went to school with our customers," she says. "A lot of them are friends and family. I have only one sales rep who did not grow up here.
"They (OEM employees) contribute to our personal lives, so we want to do the same for them. It's great that we are successful on the business side of it, but for us, it's really friends who need help. We go to their weddings and baby showers; we attend retirement dinners."
Rhinesmith says her company tries to show its appreciation of its customers in a variety of ways.
"We have a suite at the South Bend Cubs (minor league baseball team) that will hold 30 people. We love it because we can bring in not just the customers, but their loved ones," she says.
With many of its customers located on its home turf, LaVanture's robust agenda of community involvement serves it well. The company supports a wide variety of charities and other organizations, including the Economic Development Corp. of Elkhart County, Boys and Girls Clubs, the 4-H Fair, the American Cancer Society, and Feed My Starving Children, a nonprofit organization that coordinates packaging and distribution of food for people in developing nations.
"We have a wide variety of passions, so that allows us to stay involved in the community. It enables us to participate in various ways," Rhinesmith says. "Whether it be sponsoring an event like a fashion show for the local humane society or the local band boosters, we literally have dozens of charities that we support."
Determining Which Products Work Best 
Over the decades, LaVanture has developed a strict vetting process for determining which new products to carry.
Ideas come from all directions, understandably including RV manufacturers. The company has representatives in RV plants on a daily basis so they can see what the OEMs needs are.
Rhinesmith says that level of access provides a good barometer of problematic issues. LaVanture Products then takes that information to its sourcing department and begins looking for solutions.
Additionally, product manufacturers regularly contact LaVanture, asking the company to represent their products. That often leads to new ideas as well, according to Rhinesmith.
"I will reach out to my contacts in the industry and ask them if these products are something they would like to see us bring to the market," she says. "We want to make sure the item is something that is going to benefit the industry."
Trade shows also are important for the company, with representatives attending or exhibiting at around 10 each year. Naturally, the hometown Elkhart Open House Week event for dealers is at the top of the list. LaVanture goes all out for that September event, scheduling an annual taco lunch, which has become popular.
"One of the fun things during Open House is we have a taco truck come in to feed people on a particular day," Rhinesmith says. "Hundreds of customers come, and we get to mingle and mix with them and have some one-on-one time with them, just for total customer appreciation. This year (2019) was the biggest one yet. We started doing that five years ago at our facility with a couple hundred tacos and now we are doing about 3,000. It pays off with the people we have built relationships with because they want to come spend time with us, and not just on a business level."
Other Keys to Success 
While having the right mix of products is obviously vital to LaVanture Products success, Rhinesmith says it is just part of the company's overall strategy to meet its customers' needs. The distributor also touts its on-time delivery, competitive pricing, quick and personal response, and courteous service.
Additionally, the company maintains an employee-friendly culture in the workplace, which can be seen in a number of different ways.
For example, visitors to LaVanture Products on any given day are liable to run into such interesting characters as Zelda, Cosmo, Chico, Noah or Dallas. No, these four-legged individuals aren't employees – they are the dogs of employees making scheduled visits as part of regular "bring your pet to work" days.
The pet-friendly policy, a prized perk, is a prime example of the parts distributor's culture of creating an enticing workplace. Rhinesmith describes the LaVanture Products culture as being out of the ordinary.
"This is a high-stress industry and we want people to know they are valued," she says. "We want to know what our employees think about our products. They are the eyes and ears, and the ones who hear what our customers are saying. I want to know that. If they can't be empowered, then the customer doesn't need them."
The Road Ahead for LaVanture 
Rhinesmith says she is optimistic about 2020 for LaVanture Products. She views the company's biggest challenge as continuing to find good, quality products without raising prices, as she acknowledges that tariffs have impacted suppliers including LaVanture.
Through it all, she says Lavanture Products keeps its customers in mind.
"Our customers deserve to have a company they can count on," Rhinesmith says. "We want them to come to us for quality products. We want to know their thoughts. We can't be better at
what we do if we don't know everything – the good and the bad."
She adds, "For us, it's listening to find out what the customer actually needs and then narrowing down our scope to a few products that we believe will be best, and then we try to take them through each option, so they have that comfort level. We can't be the expert at every single thing, but we really want to help them."
Any current challenges notwithstanding, Rhinesmith says she is convinced the RV industry remains strong, noting that 2019 was LaVanture Products fifth-strongest year in terms of sales.
"As far as 2020, we're going to improve, but it may not be by the leaps and bounds we've seen in years past," she says. "These are the times for people to hone their skills, to produce a better product. We have been in this crazy upturn for so many years that now we're actually being given the advantage to do what we do better, to be more efficient. It's just going to make our industry stronger."