Features
Looking Into the Future
An esteemed panel of RV experts was asked, 'What's next?'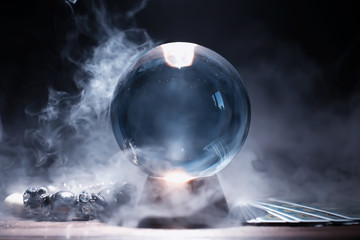 RV PRO asked a wide-ranging panel of 13 industry professionals to peer into the crystal ball and give us their best insight into the future of RVing, based on their respective niches within the industry. Here's what they shared with us.
Working Together to Offer Camping & RV Experiences Consumers Want 
From the Desk of Craig Kirby, president and CEO, RV Industry Association (RVIA) 
The past two years have fundamentally changed people, and many are re-evaluating their lives and what is really important to them. Despite the challenges and uncertainties, this period has created an upturn in interest in the outdoors, with millions of consumers discovering how RVing can help them enjoy their best life. They've come to realize the effect the outdoors has in creating long-term positive impacts on their individual health, but also on the collective health of those around them. The RV industry has stepped up to meet this growing interest, but there are many challenges we must address head-on. For the camping and RV industry's growth to continue, we must ensure that we and our partners deliver exceptional experiences that our customers expect and deserve.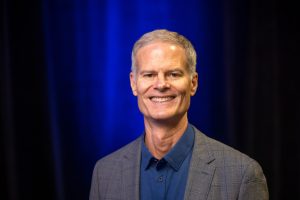 The "typical RVer" has also changed over the past two years, with the median age of a first-time RV buyer dropping to 33 years old in 2021 – down from 41 in 2020. The make–up of these new buyers is also more closely reflecting the demographics and diversity of the wider population. These changes in demographics open up a much larger customer base, but as the demographics of our owners keep getting younger and more diverse, the customer expectations get higher.
The industry is well positioned to continue our 40 years of long-term growth, but there are challenges our industry needs to face in the immediate future. We know, and RVIA's research has confirmed, that if an RV owner is unable to easily find a preferred campsite and get their RV maintained in a reasonable amount of time, they are less likely to continue RVing. The groundwork has been laid over the past few years through the passage of the Great American Outdoors Act, and the creation of our Campground Taskforce, to really make a difference in not only the number of RV campsites, but also the availability of amenities like full hook–ups and Wi-Fi.
EVs continue to proliferate at an exciting pace – but we have a lot of work to do to ensure we are prepared for the emerging needs of this "electrified" segment at all levels. Similarly, the creation of the RV Technical Institute has positioned the industry to train and recruit the RV service technicians needed to maintain and service the millions of new RVs that have been produced over the past several years. But we need everyone to invest in this critical industry endeavor.
Our past success has come from the entire industry uniting and working together to overcome obstacles. From self-regulation and consumer marketing to industry training and advocacy, we're stronger together than apart. Industry unity is not easy. It takes vision, understanding, compromise and trust. With the millions of new people looking to get outdoors, we have an incredible opportunity in front of us. Working together is our most important effort, and it is critical to ensuring that camping and RVing are the preferred form of outdoor enjoyment for millions of consumers for decades to come.
RVDA's Focus on Repairs, Education & the Road Ahead 
From the Desk of Phil Ingrassia, RV Dealers Association (RVDA)
As the industry adjusts to a post-pandemic business environment, RVDA will continue to be the voice of the dealer on the burning issues impacting RV retailing and the entire industry. Some of the issues that RVDA will be working on in the coming months include: 
Repair Event Cycle Time (RECT)

 

 
RVDA's focus on improving RECT remains a top priority and, with more than 1 million new RVs being sold over the last two years, we know that service capacity will face additional challenges. Thankfully, industry stakeholders have several major RECT initiatives already in place, ranging from new manufacturer-distributor partnerships, parts identification programs, RECT data reporting, and many dealers adding service capacity through facility expansion. 
RVDA has developed a RECT Progress Report, which aims to put all the efforts in this area into context. This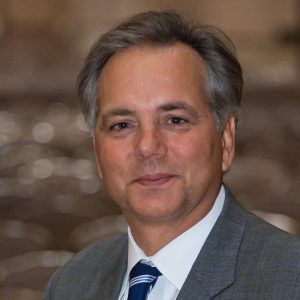 report is really a never-ending working document that will track all efforts throughout the industry that work to improve repair event cycle time.
Volunteers from the RVDA Board of Delegates also are forming a task force to work with their respective dealer management software (DMS) providers to help improve RECT reporting. Many dealers tell us that they are using the data from the RECT reporting to see patterns of bottlenecks in their fixed operations departments and to improve their customer experience.
The Mike Molino RV Learning Center has developed two online programs to help dealers improve their service management efficiency – one for RV service writers/advisors and one for parts personnel. These programs are affordable and accessible for dealers looking to take their fixed operations department to the next level.
It''s encouraging to see the industry focus on this important topic, especially as so many customers over the past two years are first-time buyers.  
2022 RV Dealers Convention/Expo 
The RV Dealers Convention/Expo in November will feature some exciting changes that focus on providing not only exceptional education, but exceptional experiences as well. The revised schedule provides new opportunities for networking with dealers, manufacturers, suppliers, and other industry partners.
Dealer business models continue to evolve and the RVDA Convention/Expo committee is working hard to provide an event program that will provide valuable information for managers from all sizes of dealerships. We look forward to a great event at Caesars Palace in Las Vegas.
Outdoor Recreation Legislative Efforts

 

 
RVDA, along with 35 other national recreation organizations that are part of the Outdoor Recreation Roundtable (ORR), are working on the America's Outdoor Recreation Act of 2022, a legislative package that includes the Simplifying Outdoor Access for Recreation Act, the Recreation Not Red-Tape Act, and other bipartisan outdoor recreation initiatives.   
The legislation will provide all Americans better access to national parks, national forests and other public lands, enhance visitor services, and create jobs by supporting rural economies and communities.
In addition, more states are adding offices or divisions of outdoor recreation to spur economic development. More government officials are recognizing that removing barriers to campground and other recreational infrastructure projects improves everyone's quality of life and helps grow local economies.
Empowering a Young Workforce Through Automation
From the Desk of Ronnie Merchant, chief operating officer, Blue Ox 
Blue Ox began implementing a 20/30 vision plan five years ago. In optometry, 20/30 vision is a diagnosis that means you see objects 30 feet away at 20 feet. That is what we see regarding automation and artificial intelligence in the manufacturing sector. The pandemic created a lot of wrinkles for the industry: the exiting of the baby-boomer generation from the workforce is a dark secret that isn't being discussed. The pandemic pushed millions of baby boomers into early retirement – the workforce that most companies in the RV industry were built upon. That workforce isn't coming back, and it is not replenishing with recent graduates who have the appetite for the manufacturing sector. So, how do we continue to grow or, at the very least, maintain?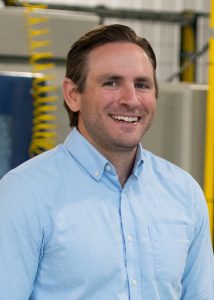 With the already small pool of employees, our opinion is that direct labor will continue to be volatile and that organizations will have to evolve to recruit and retain. Today's workforce knows they have options. The most radical and beneficial thing we can do is encourage and empower a younger generation to join the front lines of manufacturing by giving them a voice and the opportunity to build a lifelong vocation. When we talk about automation, people automatically equate it to a loss of jobs. Automation is an opportunity for members of our team to learn new skills like operating a robot or a CNC machine that  are valuable skills that will progress their career.
 All organizations are looking for the next big innovation or breakthrough in manufacturing. The secret is, we already have it: If we do right by our employees, engage them and give them a prosperous future, they will do right by us.
What started as an ergonomics project to alleviate the hand palletizing of product being performed by our assembly staff turned into our 20/30 vision program. To further mitigate the labor shortage and improve quality, throughput, and efficiencies we have reinvested every dollar down to soda can returns into automation and artificial intelligence. We have utilized these technologies to alleviate the natural turnover rate while enriching our employees.
The revolution is happening, and those that fail to embrace change will quickly find themselves unable to compete. We are at an inflection point in manufacturing – and the first one to automation wins.
More Consolidations Predicted for the Industry 
From the Desk of Jesse Stopnitzky, partner and director, RV division, Performance Brokerage Services Inc. 
Business consolidation is the concept of companies merging to form a larger company. All industries experience consolidation: food and beverage, technology, manufacturing, financial, pharmaceutical, etc. Dealership verticals such as automotive, trucking, powersports, and equipment have been experiencing vast consolidation for many years. Such trends have not skipped over the RV industry as dealers, manufacturers, suppliers, financial institutions and insurance providers are merging.
Beyond increased revenue, drivers for consolidation include acquiring new customers, entering new markets and protecting market share, leveraging negotiations with product and service providers, and improving operational efficiency through synergy and shared overhead.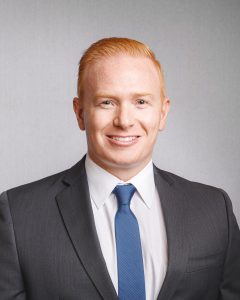 Consolidation is a natural and healthy process that strengthens the RV industry. It creates greater product and brand awareness among the consumers and typically elevates the standards for customer service. It introduces advancements in technologies and demands superior performance from the vendors. Plus, the larger companies are better heard when interfacing with manufacturers, lawmakers, governing agencies and associations that impact the entire network.
Over the last two years, buy-sell activity in the RV industry has reached an all-time high. The national companies led the charge, though due to record-breaking profits and access to historically low interest rates, dealers were cash flush, reduced the debt on their balance sheets, and pursued additional investment opportunities in the form of dealership acquisitions.
As values for RV dealerships reached record-breaking levels, many dealers chose to cash out at higher valuations rather than continuing to compete, evolve, and adapt. While the independent dealer has always faced higher SG&A (selling , general and administrative) expenses, the pandemic brought operational challenges that created an even more competitive landscape. Most notably, the inventory shortage and inability to secure preferred models, and difficulty hiring and retaining quality talent.
As consolidation continues, we will see an increase in the number of mid-size dealership groups as local dealers merge to compete against the larger companies. Next, we will witness the regional dealership groups merge with each other, and potentially, the formation of the next national retailer. But what happens when a top retailer chooses to exit? Will there be a suitable buyer?
Currently, the automotive industry has reached a point where some of the largest dealership groups are exiting the business and for the most part, the only acquirers have been the publicly traded companies. With fewer national retailers in the RV industry, this will invite new companies to emerge from the outside. Just four years ago, the second largest retailer in the RV industry was only an idea.
Although we believe consolidation will accelerate, it is important to recognize that there will always be the need for quality independent dealers to demonstrate their unique strengths, deliver a warm family environment, and provide a superior customer experience, which is more difficult to duplicate with a national retailer. Afterall, the RV industry was built on offering customers the opportunity to create lifelong memories with their families, reconnect the family unit, and embark on meaningful adventures.
Diversity in the Industry Will Result in a 'Return on Inclusion'  
From the Desk of Earl B. Hunter Jr., founder and president, Black Folks Camp Too  
Over the years, many have asked the question, "Why is there a lack of diversity in the outdoor industry and lifestyle – particularly in the RV industry and, more particularly, concerning Black folks?"
After many conversations with industry leaders, it's apparent that most industry heads have no clue why "more" Black folks, who are also major contributors to America's economy, have not ventured into the camping and RV spaces. Because those leaders are not properly educated on the issues, it makes it harder for them to allocate and justify time and resources to improve the narrative. The work seems to be a burden, rather than an opportunity.
We believe that inviting and welcoming more Black folks to the industry workforce and lifestyle is quite simple. However, it becomes harder every day when the work to improve the situation is seen as a "kumbaya" rather than an ROI – which means "return on inclusion."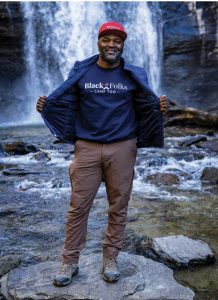 The data shows that diversity in the workforce and lifestyles creates more opportunities for industries to grow faster. In other words, casting a wider net to invite and welcome folks from different races, ages, and genders will strengthen the industry and remove any doubt that the $114 billion RV industry is serious about its economic future. Otherwise, the industry will see tough times ahead while bragging about the 500,000 RVs sold   years, rather than celebrating the millions that could be sold every year.
The bottom line: We must start at the toenail of the elephant. The industry must be educated from the top down, allowing the education to flow to current majority consumers while providing sincere, meaningful, measurable, and sustainable welcoming mates to future consumers. 
If our industry is willing to be proactive rather than reactive with its diversity recruiting and retaining efforts in our industry and lifestyle, then five years from now we will see more growth, which will lead to more dollars, which also leads to more families enjoying the lifestyle – which will ultimately lead to more unity in the RV community and beyond.
Either you want to attract new customers while improving diversity in the RV industry and lifestyle or you don't. The choice is yours. The ball is in your court. 
What Lies Ahead for RV Parts & Accessories Merchandising 
From the Desk of Val Byrd, digital marketing and communications, NTP-STAG
The brick-and-mortar store is an institution that continues to withstand the test of time. War, economic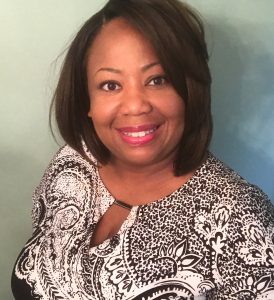 depression, plagues and pandemics, the internet, and social and political upheaval are just a few of the major world changes that retailing has survived. This resilience can be explained by retailers simply offering the goods that consumers need to survive, because we've moved away from growing our own food and making our own essentials such as soap and clothing. Ultimately, the customer shopping experience fills a much larger need in our lives. We shop to alleviate boredom, socialize and fulfill our basic hunter/gatherer instinct. Retailing will never die, but it will definitely change.
As time goes on, we continue to face market and environmental challenges that make Robin Crow's 2010 call-to-action book, "Evolve or Die: The 7 Keys to Prospering in the Modern World," ring true.
The seven keys are (spoiler alert):
Exceed expectations
Gets things done
100% accountability
Commit to continual improvement
Boundless optimism
Environmental responsibility
Make a difference
I realize some business self-help books offer pie-in-the-sky, esoteric commentary about what the business community "should" be doing, but this one is realistic and filled with logic. It details why and how the "same old thing" will not cut it today. The year 2020 made this abundantly clear.
The RV parts and accessories store of the future will be shaped by technology, consumer trends and, to a certain extent, adversity. Recent headlines regarding retail have included a fair amount of doom and gloom – empty shelves, labor shortages, etc. The good news is retailers found new ways to keep the ball rolling. Dealers and retailers everywhere examined current operating strategies and reevaluated technology, resulting in effective and, arguably, better tactics for finding new ways and talent to shape the future of retailing. So, what else is ahead for RV parts and accessories retail?
Product selection in the RV aftermarket will soon include accessories for other forms of RVing. One of the hottest (and growing) international camping trends right now is overlanding. I will default to Wikipedia's definition of overlanding, which is "… self-reliant overland travel to remote destinations where the journey is the principal goal." Overlanders use Jeeps, vans, pickup trucks, and SUVs outfitted with cool tents, awnings, and other accessories to create compact homes on wheels. Because overlanders must cook and take care of other daily personal tasks, there is now a market for overlanding gear. In my mind, overlanding is the hip cousin of RVing. The 2021 Go RVing RV Owner Demographic study found RV ownership has increased over 62% in the last twenty 20 years and identified several "RV Owner Clusters" such as adventure seekers and escapists. I mention this as proof that there is some overlap between traditional RVing and off-the-road camping.
More Technology & Automation 
As the labor resource becomes more volatile, RV retailers will be forced to evolve operations to include automation at receiving, checkout, inventory management and general operations. The use of barcode scanners, mobile POS technology, electronic shelf tags and smart devices to conduct cycle counts and inventory will soon be the rule and not the exception. The RV industry is one where relationships and a personal touch are still very important, and I do not predict that this will change. While self-checkout may not match the culture of this industry, automation of backend tasks will occur and will allow more time for valuable customer-facing activities.
New Methods of Fulfillment 
Over the last decade, much ado has been made of e-commerce, and rightly so, as online purchases now account for a large percentage of all transactions. Going forward, digital age and the brick-and-mortar will move forward in lockstep, as one supports and promotes the other. As omnichannel marketing continues to manifest, any and all marketing will be essential and expected. BOPIS (Buy Online, Pick Up In Store) is here to stay and customers will soon want a delivery option for holding tank treatment and electrical adapters.
Our best strategies for surviving and thriving in this atmosphere of evolution is to remain agile and embrace the changes.
Using Analytics to Understand Your Market Share
From the Desk of Jason Krantz, founder and CEO, Strategy Titan
Consolidation will continue to bring ever-increasing sophistication to the RV industry. A key component of sustained success in the coming years will be anchored on the ability to effectively use data and analytics to craft, execute and refine strategy.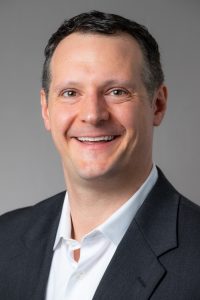 There are two primary perspectives for analytics: 1) internal, and 2) external. Internal will focus on well-known topics such as inventory, sales and marketing management.
One critical internal topic to clearly understand is the profitability of your customer mix. All customers are not the same. Profitability wise, adding a few high-value customers could be better than adding many lower-value customers.
The key is to identify beforehand who your ideal customer is, do your best to recruit for that profile, and understand how much of your historical customer profile matches your optimal customer profile.
It is also essential to understand the return on your marketing spend. Put your marketing data to work. Do the analysis to know what is and is not working and focus more resources on those areas that are working. Analytics is a great way to do that.
External analytics is usually a newer topic for most companies. This involves leveraging outside data to understand market trends. One of the most important metrics to watch is market share.
You should know your current market share, your share movement over the past 12 months and the revenue impact of that share movement. Market share is an unbiased metric that clearly outlines who is winning and losing in your markets.
Share allows you to contextualize your sales performance to the market, not just your internal historical performance benchmarks. You could be leaving millions in revenue on the table in the form of share loss and not even know it.
With so much share movement over the past two years, you owe it to yourself and your business to know your performance in this key external metric.
Knowing your share figures over time enables you to highlight opportunities, contextualize growth and gain insights into where your market is going so you can plan accordingly.
Having a solid data and analytics strategy that integrates with your operations will help you remain competitive and profitable for years to come.
Increased Amenities, EV Charging Stations Coming to RV Parks & Campgrounds
From the Desk of Paul Bambei, National Association of RV Parks & Campgrounds (ARVC) 
With more than 57 million Americans saying they will be camping in 2022 – which is up 20% from the previous year and a whopping 80% since 2014 (per KOA's North American Camping Report data) – there is no doubt that the outdoor hospitality sector of outdoor recreation is thriving and will continue to thrive for the next three to five years.
Despite the recent trend of higher gas prices, reservations remain at the highest levels we've seen in years. The camping consumer is not camping less. In fact, they are camping more, because it is an affordable way to make family memories. However, what they are doing is camping closer to home.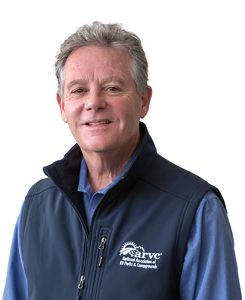 Prior to COVID-19, the average camper would venture out about 50 miles from home. That number increased to 150 miles during the height of the pandemic, but we are now seeing a return to the pre-COVID trends.
As work habits have changed across the country campers are staying longer, realizing they can now work from anywhere and enjoy the benefits of outdoor recreation at the same time.
Private outdoor hospitality businesses are responding to this increase in campers by expanding their sites and adding new amenities, and new businesses also are being built at a record pace. From our own research – the annual Trends and Insights Report – we estimate that more than 80,000 new campsites will be built out in 2022, which accounts for a more than 30% increase from the previous year's growth.
In 2021, almost 50% of outdoor hospitality businesses made improvements to existing amenities and 25% added new amenities. The most popular amenities to add continue to be Wi-Fi and cell service, along with efficient bath houses and laundry facilities.
Meanwhile, the most popular recreational activities continue to be fishing, swimming, hiking/ nature trails, biking and court-related sports (basketball, volleyball, pickleball, etc.).
With increasing popularity in camping comes increased profits, which means we will continue to see these improvements and additions made in future years.
In addition to amenity improvements, two in three outdoor hospitality businesses also made major infrastructure improvements in 2021, including water, sewer and electric upgrades.
With more and more campers arriving with electric vehicles in tow – and now with major brands like THOR/Airstream, Winnebago and others launching E-RVs in the next year – we anticipate a greater need for electric charging stations at campgrounds. Furthermore, we see private outdoor hospitality businesses playing a major role in the expansion of the EV charging station network in the coming years.
Currently, there are only about 100,000 EV charging stations nationwide and most of those are in and around metro areas. In the next five years, our country needs to look to the rural areas, the small towns and the traditionally underrepresented gateway communities in and around national landmarks and public lands, because it is the highways and byways that crisscross through these places that campers will use the most.
Current growth trajectory shows the number of EV charging stations increasing to 500,000 in the next two years. And with more than 75% of private outdoor hospitality businesses located in rural areas within 25 miles of national landmarks and public lands, we believe the locations of these businesses across the country are prime for EV charging station expansion.
Mobile RV Service Providers & the Consumer, Dealer Relationship
From the Desk of Matt Warner, Mobile RV Pro 
It's a good time to be in the RV industry – and mobile technicians are playing a vital part of the satisfaction of the RV consumer.
As the industry grows, so have the needs of the consumer. Many of today's consumers are looking for convenience when it comes to repairs. and service.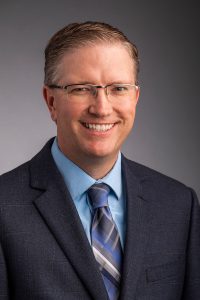 Many dealerships are backlogged with service requests and consumers are becoming frustrated waiting months for service. In a recent RV Industry Association survey of new owners, less than one-third of full-time RVers felt their service was done in a timely manner. Mobile technicians will continue to assist in reducing this backlog, benefiting consumers.
Mobile technicians service RVs in many locations, including on the side of the road. Many RVers now expect this convenience, and more qualified technicians in the field will allow for better service and keep the RV consumer purchasing more RVs.
However, there are some challenges mobile technicians encounter while servicing the RV consumer, including: 
Lack of training or documentation on new systems

 

Timely technical support from suppliers and manufacturers

 

Warranty claims and/or procedures
RVs are becoming more and more technologically advanced, and it is imperative to get training to all technicians. As a company, we've found great success in online and hands-on trainings provided by suppliers. As we've partnered with local dealers and service centers to receive training on product lines, we've seen greater satisfaction in the service a consumer receives, whether on-site or in a dealership.
Some dealerships treat mobile technicians as competition. However, we're there to assist the dealership in providing quality care to their customers and joint trainings can help everyone.
Also, even our certified technicians with years of repair experience need to contact technical support. However, many technical support lines are placing technicians on hold.
Technicians have other customers to service and the next job could be miles away, making the wait inefficient and costly to the consumer. Having the ability to schedule a specific date and time for a call-back could eliminate many of these issues and allow the consumer to get the service they need.
Warranty claims are always challenging – and for mobile technicians these challenges can even be greater than for a dealership. Furthermore, consumers do not want to have to pay out of pocket for warranty work.
However, it is also unfair to expect a service provider – who was not involved in the original sale – to wait months for payment. Having clear documentation and procedures allows for mobile companies to provide that level of service the RV consumer needs.
In the situation where the consumer needs to pay the service provider, if the consumer has the documentation on-hand to file the claim on their own, it can prevent lengthy delays in payment.
The future as a mobile technician is looking great. As an industry, it is wonderful to see the advancements in training from the RV Technical Institute and many proactive suppliers and manufacturers. Mobile technicians look forward to working with these companies throughout the industry so they can continue to provide the RV consumer the best experience.
RV Monitor & Control Systems Advancements 
From the Desk of Jim Hess, vice president, RV division, ASA Electronics
The current pickup truck has eight times the number of cameras than an RV. However, RV users will have the same kinds of observation systems – if not better – in the next five to 10 years. That's important, because users cannot afford to drive or tow their RV blindly – especially now knowing the possibilities. And we don't expect them to settle for less. With most drivers utilizing the latest technology in their current vehicles, it's a wonder that RV drivers do not have the same assets at their disposal.
However, this is changing quickly. The RV industry is now being provided with access to the observation components campers and travelers so desperately need.
Although it's been argued that some people are not ready for the technology, the COVID-19 pandemic dramatically shifted the landscape of tech users. Online banking, QR codes for menus at restaurants, and communicating with friends and family through social media are now the norm with most Americans. People of all ages and demographics are now equipped with the know-how for a simpler and safer RVing experience.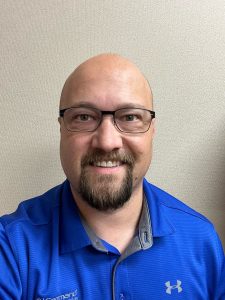 RVs aren't just used for camping, either. Lately, many are purposed for traveling the country, boondocking, part-time living, or even full-time living. With such a widely purposed vehicle, users need up-to-date technology to keep them safe on the road and to aid them in their adventures.
Fortunately, RV suppliers are hyper-focused on staying relevant to the RV market and adding value to various specialty vehicles. Instead of using products one can find in any big-box store, a better option is incorporating current technology available from RV suppliers that are designed to interface with RVs and other specialty vehicles. Users already can
control their RV from their smartphone and they will be able to monitor and control even more in the years to come. 
It's all about optimizing the experience for the user. That's why leading manufacturers are looking to incorporate more observation and smart control equipment.  
Campers want control of their RV and safety components to protect their investment. Now, technology finally answers that call. With RV observation systems, RVers don't have to haul blind – they have it all within reach. 
In the next few years, the RV industry will look completely different: it will be easier, safer and undoubtedly better.
Solar & Battery Banks Now the New Normal
From the Desk of Mark Spilsbury, Manager, RV division, Go Power!
In the Go RVing demographics report released in 2021, off-grid features like battery banks and solar were among the most wanted features for current and future RV owners. The 2021 IDS report also outlined that solar and smart RV technology is high on the list for dealer-level focuses. These trends have shown continual growth throughout 2022 and will continue into 2023.
RVs that are designed and built to go off-road and off-grid straight from the factory have become some of the fastest selling units on the market. RVers commonly ask for units to be "adventure-ready" off dealer lots, supporting the move towards offering more standardized off-grid power solutions.
With full-service RV sites becoming harder to find, and the "go anywhere" mentality of the new demographics of RVers, manufacturers have begun adding off-grid power amenities – namely solar and battery power – more often.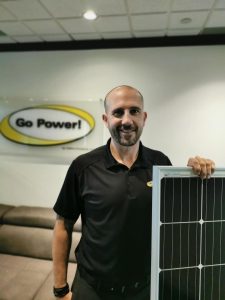 "We've seen a big influx of manufacturers adding solar and battery systems on OEM units," says Go Power! RV Division Manager Mark Spilsbury.
"When (Go Power!) started working with manufacturers, it was primarily in a 'pre-wired for solar' capacity. Over the past few years, those partners have moved into adding one- two- or even four-panel solar and battery systems. Almost everybody that worked with pre-wired systems before is now doing solar on board, and that trend continues to climb," Spilsbury said.
Making solar readily available on these units also continues to see growth in aftermarket sales at the dealer level.
"Having a mobile power system added on units at the OEM level is a great start for RVers to get on the road and off the grid easily," said Spilsbury.
"Most of the systems installed at the plant level are expandable. A dealer or DIY customer can add more solar or batteries as they need them. We've seen significant growth in the aftermarket from people (and dealers) who want to upgrade the systems on the RV they just purchased."
Alongside fully installed RV systems, portable power products like solar generators and portable solar panels have also shown strong growth. Particularly popular with ultralight, truck camper, and towable aftermarket segments, these products see quick adoption and easy sell-through, as customers enjoy the ease of use and multi-use functions.
RV manufacturers have also begun integrating off-grid power systems with smart RVs to simplify the user experience. Companies like Jayco and THOR have been pairing smart RV-C multiplexing systems with solar to make the end user experience easier.
"We're past the early adoption phase. Solar is a viable standard and will only continue to grow in the RV market."
Lithium-Ion Batteries Can Offer Recreation Without Boundaries
From the Desk of Dragonfly Energy CEO Denis Phares
When we consider the future of lithium-ion batteries for the RV industry, one thing is very clear: it's quickly becoming the standard. The benefits are endless, most notably the lessening of the environmental impact. That's one of the main reasons for the increased demand, and adoption is now matching that demand thanks to innovations in technology and the availability of resources – yes, even during a time when the supply chain is struggling. Customer benefits are even more impactful. And the model is changing.
It's a big departure from the not-so-distant past when batteries were considered an afterthought in the RV manufacturing process – an add-on just before delivery. Today, we're seeing even towable RVs being delivered to dealerships with lithium batteries installed.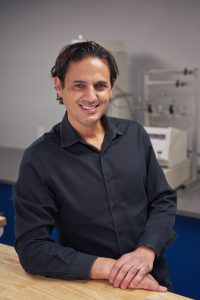 Dragonfly, through working closely with OEMs, has helped make this shift in the industry possible. As the only technology company in this space, much research and time was spent educating OEMs and consumers on not only how to apply lithium, but how to experience the benefits and optimize the customer experience. As a company, that's been our focus. We're compiling the usage data and information in a way that's meaningful for customers as well as OEMs in recognizing the benefits of integrating lithium-ion batteries into the system design. Because of this, many OEMs are seeing the potential and incorporating the energy system as the lifeblood of the RV itself. Lithium is the technology that makes it possible for consumers to be off-grid and experience the same lifestyle they are used to when plugging in at home.
Dragonfly Energy is not just a manufacturer making batteries, we're a technology company developing new and innovative products and continually optimizing these products with the customer experience in mind. We're diving into the fundamentals of the cells and lithium systems to make improved and safer energy storage systems. We also work closely with the manufacturers to strategize ways to streamline the manufacturing process while keeping costs down for the OEMs and the consumers.
On the direct-to-consumer side, Dragonfly offers a retail band, Battle Born Batteries. RV owners who don't have lithium batteries already installed can purchase them directly from Battle Born Batteries. Our technical specialists will work directly with customers to find the perfect solution including designing whole systems for their rigs if needed. We offer a whole range of parts and devices to make the system work seamlessly, so customers can truly use their RV how it's meant to be used wherever they want to take it – recreation without boundaries.
We applaud RV manufacturers for truly listening to their consumers. Customer satisfaction with lithium-ion batteries is exceptional because they're seeing the capabilities that lithium batteries provide. Lithium batteries are a game-changer for RVers.
The Future of RV Media
From the Desk of Chris Cieto, associate publisher of RV PRO
It is difficult enough to talk about the present-day landscape of media, let alone the future. Before we dive into the DeLorean, let's look at present day media in the RV industry.
The consumer aspect of media has seen a lot of change with Trailer Life and FMCA's magazine going through major brand and strategy changes in the last couple of years. Businesses in the RV industry want to desperately reach that end consumer, but the cost of print has become almost prohibitive to have a national publication going to households unless readers want to pay more for subscriptions. Look to see media focused towards the RVing consumer to go increasingly digital to survive.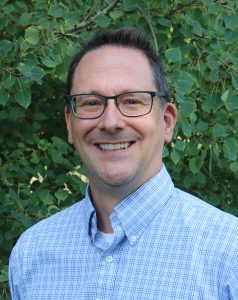 From a B2B perspective there are three main trade magazines, plus RV Executive Today. All three B2B trade publications have gone through major changes as well. New staff, new ownership and a relatively new publication. My experience tells me that print costs will continue to rise, and it's not just caused by inflation.
Paper mills retooled during the pandemic to create different paper pulp that would be used for cardboard boxes instead of paper that would be used for a magazine. Remember all those Amazon boxes that came to your house during the pandemic? That's why paper mills re-tooled; the number of mills making pulp for publications decreased. Hence an increase in print rates. Like consumer publications, digital will be an increasing presence in the trade media space.
For the future of media in the RV industry, let's talk social media. Facebook still has a strong presence, but its B2B impact is somewhat flat, in my opinion. (Remember when we put so much stock in a Facebook like to determine how engaged they were with our brand? They just pushed a button, people, and it seems silly now). As of 2020 Instagram, had 157 million users in the U.S. alone. If you or your company are not doing Instagram, you need to be.
LinkedIn and Tik-Tok will be the future of RV social media, the former for B2B and latter for B2C. If you are not on LinkedIn right now, you need to be, to connect with other professionals and post content and news. There are 66.8 million U.S. profiles on LinkedIn and remember, we are only talking about working professionals. Personally, I think the increase usage of LinkedIn to connect with others in their sphere of influence was fueled by the pandemic. In 2019, only 58.5 million professionals were on LinkedIn.
Tik-tok – that's right! What started as a fad now seems to be here to stay. And it should not be just for influencers and full-timers. At the end of 2021, Tik-Tok had 120.8 million users in the United States alone. By April, that had grown to 136.4 million users, and it will surpass to more than half of the U.S. population by the end of the year. Over one third of users are over 30 and it is aging up. What if the RV industry could harness this platform and excel at it?
I'm not sure if Tik-Tok will ever have B2B impact. Seeing Bob Martin or Pete Liegl ride down the road in a Class A to the tune "Danger Zone" would be entertaining, but I don't know if it's going to ship more RVs.
Thanks for listening to the ramblings of a media guy. I would love to hear what you think, whether you think I'm right or wrong. I'm always learning and things change fast.