Features
Masks, Sanitizer and TP: RV Distributor Taking Orders
Sponsored by Meyer Distributing
With the RV industry again firing on all cylinders, Meyer Distributing is helping to keep manufacturers, suppliers and dealers running smoothly with hand sanitizer, gloves, facemasks, disinfecting wipes and other office & shop supplies. The nationwide distributor is uniquely positioned to fulfill these needs thanks to an investment it made four years ago to ensure its clients had access to more than just RV parts and accessories.
"As a family owned and operated business, we've grown organically by leveraging our personal experiences to best serve our clients. This mindset is what initially led us to bringing shop supplies to our customers' doors daily or multiple times per week along with their regular parts orders," said Nick Gramelspacher, vice president of sales & marketing.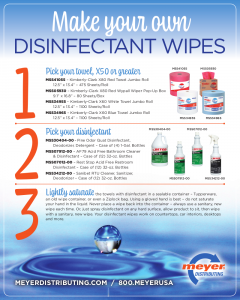 "Since the COVID-19 situation started, we've been able to broaden our offering and deepen our inventory on items that are still in great demand and where you'll find empty store shelves still today, including disinfectant, toilet paper, hand sanitizer, and nitrile gloves, just to name a fraction of what we have available."
Meyer Distributing now offers personal protection equipment and sanitation products to help RV business combat the affects COVID-19, along with a full slate of products that help businesses function every day, including:
Vehicle Protection – Steering Wheel Covers, Paper floor mats, seat covers, key tags.
Oil/Spill Absorbents – New Pig, Kitty Litter
Safety Glasses
Gloves – work gloves, mechanic style gloves and nitrile gloves.
Trash Cans and Trash Bags/Liners *Current promo: Buy two cases of trash bags, get a free 32-gallon hd can*
Sawzall Blades
Wipers/Cloths, Rags
Hand Sanitizer and Hand Soap with Dispensers
Paper towels, Folded Towels, Center Pull Towels with Dispensers
Facial Tissues
Mr. Clean Magic Erasers
Scott Blue Shop Towels
Restroom Cleaners and disinfectants
Floor Cleaners
Glass and Surface Cleaners
Drain Cleaner
Air Fresheners
Urinal Screens/Bowl Fresheners
Industrial Strength Hand Cleaners and Dispensers
Brooms, Brushes, Mops and buckets.
Ice Melt Compound
Shop Equipment
Creepers
Jacks
Jack Stands
Engine Stands
Parts Washers
Chain Block
Transmission Stands & Jacks
Work Benches/Tables
Tire Changers
Wheel Balancers
Heavy-Duty Mobile Column Lifts/RV lifts
Two-Post and Four-Post Automotive Lifts
Storage Lifts
Paint Booths and Spray Equipment
Air Compressors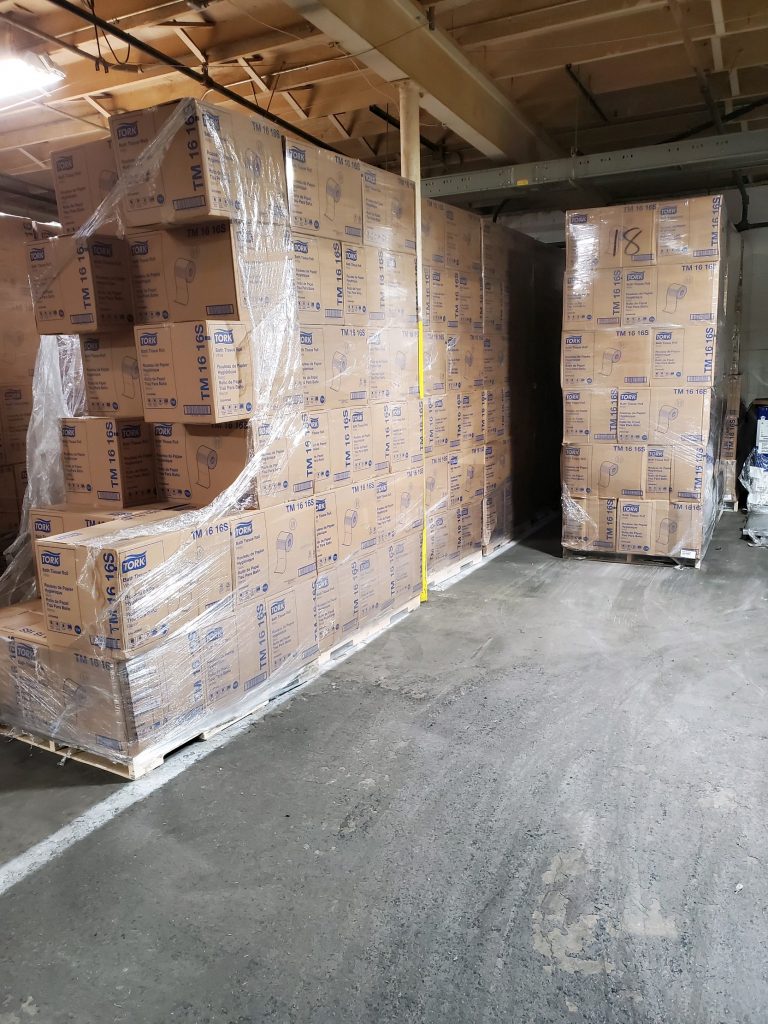 To place an order for any of these products, send an email with your request to the Meyer Distributing team at corpsales@meyerdistributing.com.
"We hope to continue learning from our RV industry clients about how best to serve them," Gramelspacher said. "That's why this list of business service products we offer is non-exhaustive—we're always open to suggestions and feedback. If there is a product you use in your business that we don't yet offer, we're ready to do the research and sourcing to hopefully add it to our offering in a short period of time."