Features
Money's Calling, Do You Know How to Answer?
Car Wars presents: How to turn the phone into your dealership's top moneymaker.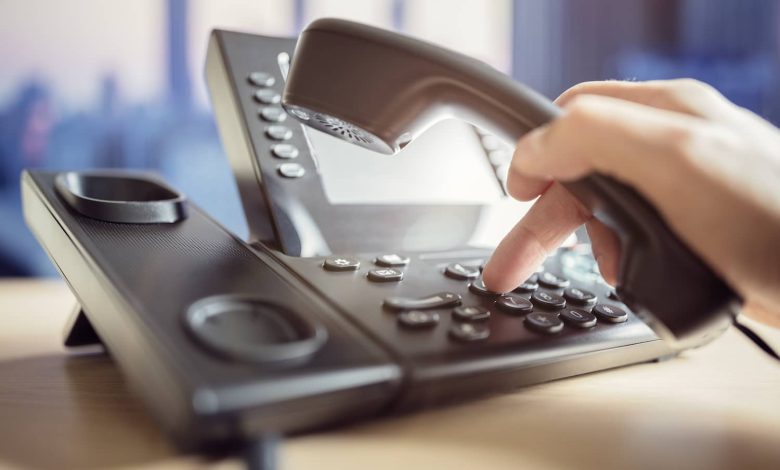 Every time the phone rings, it's money calling. The phone serves as the bridge between your RV dealership and your customers. If your dealership isn't prioritizing proper phone handling techniques, customers are left stranded and frustrated on the other end of the line. Follow these proven strategies to make the phone your biggest asset at the dealership to convert costly leads, rather than your greatest liability to lose valuable opportunities.
Know the Difference Between Connected Calls and Answered Calls
It's crucial to know the difference between connected and answered calls. Simply picking up the phone does not equal a connected call – that's an answered call. Customers must get ear-to-ear with a qualified staff member who can answer their questions for a call to be connected. Dealers lose money every time a call is left unconnected, such as when customers are placed on long holds and hang up, when they get sent to voicemail, or when they leave a message with a receptionist. Potential buyers grow frustrated over the phone when their questions aren't answered, or they aren't connected to the right person who can help. Understanding the difference between connected and answered is the first step in ensuring your dealership is correctly handling every opportunity.
Gain True ROI on Marketing Efforts
RV dealers spend a lot of money on expensive marketing efforts to generate phone calls, but if that call isn't handled properly, that's money down the drain. When a paid advertisement prompts a lead to call your dealership, ensure your team is readily available to promptly answer the phone and confidently help the customer. Dealers also need full transparency on what marketing efforts are generating valid opportunities and appointment conversions. By listening to call outcomes, dealers can determine true marketing ROI and strategize where to allocate their marketing dollars.
Pursue Missed Opportunities in Sales and Service
Oftentimes, RV dealers are stuck juggling multiple responsibilities that keep them from being able to answer the phone. Managers may be assisting customers in-store while the Service Department is busy with repairs. As calls flood your dealership, it's important to create an action plan to follow up on unaddressed callers. Unconnected calls should be promptly pursued within two hours. Locating and listening to all missed opportunities is very time-consuming. Therefore, dealers need the proper tools to track and analyze all calls to keep potential Sales and Service opportunities from slipping through the cracks.
How to Own the Phone
Throwing money down the drain is every manager's worst nightmare. Fortunately, the phone is where your dealership can help turn potential buyers into loyal customers. Car Wars helps dealers master the phones and provides the tools they need to gain full transparency into their phone calls. By leveraging human reviewers and artificial intelligence, Car Wars tracks, reviews, and analyzes 100% of inbound and outbound calls for both Sales and Service. Dealers are then able to salvage missed opportunities, generate true marketing ROI, and improve the customer experience.
If you'd like to learn more about Car Wars, visit carwars.com/home or call 833-751-3866.