Features
Nose to the Grindstone Translates to RV Park Success
Mike Werner's work ethic began at a young age and continues to be fueled by family and relationships.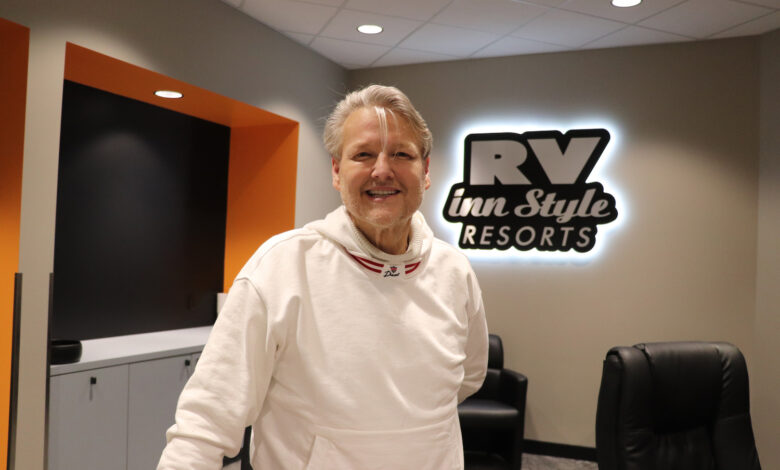 A person that starts new businesses through a series of their own ideas is a serial entrepreneur, and at 7, Mike Werner began by using his allowance to buy 100 chicks, which produced eggs that he and his brother sold on his family's 5-acre farm in Vancouver, Washington.
When Werner was 11, he won a $50 bonus for picking berries, and graduated to the line where he picked the best of the crop. He picked more berries, had a higher yield and was paid more than the other pickers. At 13, Werner signed on to a fishing boat in Iwaco, Washington, as a deckshand, working 12-hour days, seven days a week. It was this same drive that, at 16, got Werner hired at the Fred Meyer store in Hazel Dell, even though he was considered underage in those days.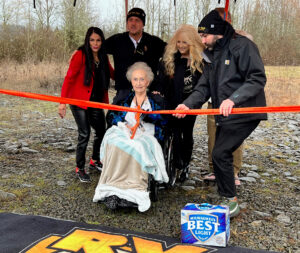 While a student at Vancouver's Evergreen High School, Werner met Denise, who became his wife of 40 years and business partner. After graduating high school in 1982, he operated a warehouse, developing relationships with Crown Zellerbach, Georgia-Pacific, Weyerhaeuser, Boise Cascade and others. Obtaining a Commercial Drivers License at 21, Werner bought his own truck by 23. Working with Tom Milky, a local politician and owner of a flatbed company out of the Columbia area of Vancouver, they entered the refrigerated container business, buying more trucks and containers.
Hauling paper processing chemicals is a dangerous business, and Werner became very knowledgeable and skillful at this task. So much so that he had a fleet of trucks and drivers for the operation, an undertaking that Werner admitted, "was such a heavy responsibility that even with contracts from the leading paper mills, the stress alone was exhausting," causing him to sell this business to Harrisburg, Oregon's Sherman Bros. Trucking.
During the expansion of his trucking business, Werner began buying real estate with his earnings, founding Deer Point Meadows Investments, which has positioned itself to be an RV resort and manufactured home community leader, focused on the acquisition, development and management of some of the country's most desirable real estate. He and Denise still own the very first home they purchased in Vancouver, and his son, Steven, and daughter, Brooke, are both involved in real estate.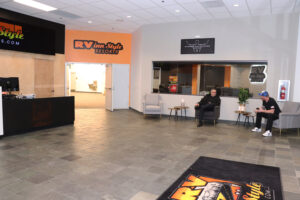 Headquartered in the Hazel Dell neighborhood of Vancouver, Washington, RV Inn Style Resorts is housed within a 31,000-square-foot building that's also a convention center, with a full kitchen, cocktail reception space, meeting rooms, full stage with sound and lighting, and more. There's room for over 2,000 guests, and since opening last year has hosted numerous events.
"People are retiring in record numbers, and everyone deserves an affordable place to live," Werner says. "Baby boomers have been priced out of the market in Washington and Oregon, and they end up living in RVs. Everyone wants to live in a safe, clean environment, and to have pride in their homes. There are different rules for RV parks, which provides for temporary living, and manufactured homes, which are stationary."
RV Inn Style Resorts, three of which are located in Oregon and 14 in Washington, broke ground in March on their 15th Washington RV park and 18th overall.
"RV Inn Style has only existed for the past four years," Werner says. "It was two years ago that Brooke said we needed to develop a brand for our resorts, and here we are."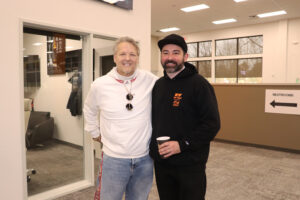 Much of RV Inn Style Resorts' success is based on teamwork. It was Werner's past experience as a coach in baseball and other sports that led to five state championships, and resulted in a group of driven, hardworking and resourceful employees that are more like a family than staffers. "I've known some of people we've employed since they were kids that I coached," he says. "It was what they learned playing together that has made them successful in life and at work. That's not a cliché – it's true."
Participation in athletics isn't the only way RV Inn Style Resorts supports the local community. They sponsor the Boys & Girls Club of SW Washington, Bridge The Gap children's charity, Clark County Fair, Columbia River High School Beauty Pageant, Coos Bay Speedway, East Vancouver Business Association, Evergreen School District Foundation, Hazel Dell Parade, Kalama Untouchables car show, Ridgefield Raptors baseball team and the Vancouver Volcanoes basketball team.
The Need for More Campgrounds
The RV Industry Association's 2022 Campground Industry Market Analysis' demand indicators support campground and RV campsite expansion and improvement and follow Werner's theories.
CHM Government Services collected and analyzed data from sources including the 2021 North American Camping Report and 2021 Go RVing Owner Demographic Profile. Their supply and demand insights indicate public and private campgrounds in the United States need to grow, expand and redevelop their facilities to keep up with consumer demand, as Werner also advocates.
Camping households increased at a compound annual growth rate (CAGR) of 3% in the last seven years. Active camping households at a 7.1% CAGR more than doubled that of camping households, a sign that camping demand is growing.
Household camping trips increased from 68.5 million in 2014 to 105.6 million over the past seven years, a 7.5% CAGR. With campgrounds at capacity, supply needs to increase by 7% annually to keep pace with current demand growth levels, and RV Inn Style Resorts is in position to meet this need.
RV shipment growth and ownership increase has created the need to know if there are enough campsites to accommodate demand. RV wholesale shipments increased at a CAGR of 11.1% from 2009 to 2021. The RVIA reported that 600,200 units were shipped in 2021, the highest level of shipments ever. Go RVing's 2021 RV Owner Demographic Profile estimated that 11.2 million U.S. households own RVs, or 8.7% of total households, up from 7.4% total in 2011.
Previously, there was no U.S. private and public campground supply information. Data from this report, the 2021 North American Campground Report and others yielded a peak and off-peak occupancy rate. During its peak – June, July and August – the national campground occupancy is 76%, or at capacity. Annually, it is at 54%. In 2019, the hotel industry's most recent year of normal operations, their peak was 70%, with 66% annual occupancy.
The ratio of private to public campgrounds is 81:1.0, with private to public campsites at 2.50:1.0. There are far fewer public than private campsites, and public campsites need to grow by 250% to equal private campsites. Even greater is the ratio of RV private and public campsites at 5.29:1.0. However, public and private sites aren't competitors. Instead, it's a demand generator for the private sector, with public settings creating demand.
In the West, public campgrounds are 2.0 times greater than private, and campground developers like RV Inn Style Resorts recognized these supply and demand indicators when making their investments even prior to the study being performed.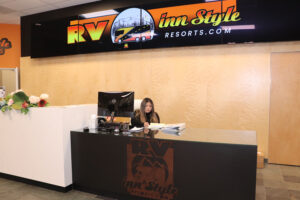 The report indicated that full-service water, sewer and electric hookups are among the Top 10 amenities sought by 29% of campers selecting campsites. Sixty-three percent of private campgrounds provided water and electric hookups, and 51% had sewer hookups, compared to public campgrounds where 59% provide an electric hookup, 30% a water hookup, and only 8% sewer hookups at public campgrounds. Sixty-two percent of private and 32% of public campgrounds have dump stations. State parks are the largest supplier of public RV hookup campsites, but most are electric only.
RV Inn Style Resorts' Lewis & Clark Campground & RV Park in North Bonneville, Washington, was randomly selected to compare amenities with those noted in the study. At this site, there are large RV spaces with full water and electricity, a sewer dump, laundry facilities, bathrooms and hot showers. There are also scenic views of the Columbia River Gorge, Multnomah Falls, nearby restaurants, museums, a golf course and easy access across the river into Oregon. All of the amenities that campers are looking for are included in this and other RV Inn Style Resort properties, which likely leads to why they receive exemplary reviews both online and in social media.
Investing in improving the camping experience by offering campsite amenities should be an industry priority. As more and more young campers, first-time RV renters and owners are introduced to campgrounds, it's clear that their initiation should be one that's pleasurable and memorable. Word of mouth and what they post to social media has become so important that it's no longer enough to provide them with directions to their campsite, a map to the campgrounds and send them on their way. These younger generations have much higher expectations and it's incumbent upon the owners of campgrounds to be more proactive and step up their game as RV Inn Style Resorts has.