Features
Nova Scotia's Bluenose RV Captures Canadian RVers
Bluenose RV Centre's owner Mike Porter sets the scene for RVers in the Great White North.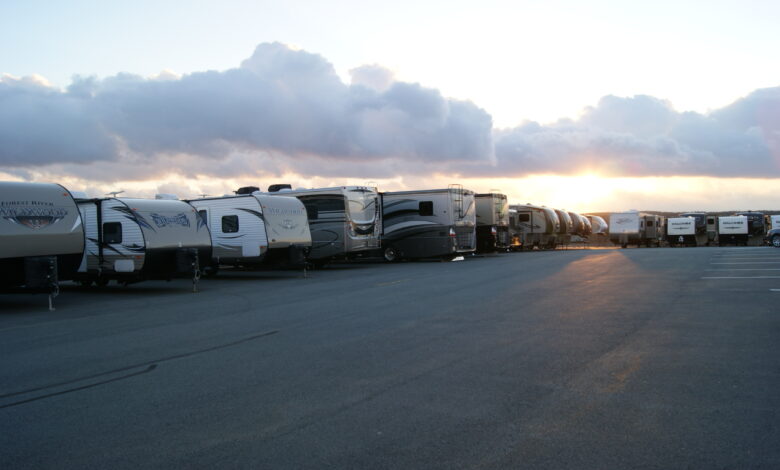 Named after the famous Nova Scotian sailing schooner known for never losing a race, Bluenose RV Centre anchors nearly 50 years of success on its commitment to serving the outdoor travel needs of its Maritime province in the LaHave River area.
"We do sell things to those in Newfoundland, we sell to people in New Brunswick [and] we have customers in Prince Edward Island," says Mike Porter, Bluenose's longtime owner. "But the bulk of the business comes from Nova Scotia."
Porter says both Bridgewater-based Bluenose's longevity and its devotion to Grand Design brands such as Imagine, Transcend Xplor, Solitude and Reflection travel trailers and fifth wheels appeal to families seeking fun in the province's parks on the beach – the majority of the dealership's customer base. So much so, Bluenose's inventory grew from 50 to 60 units at a time in 2001, to about 150 units at any time now.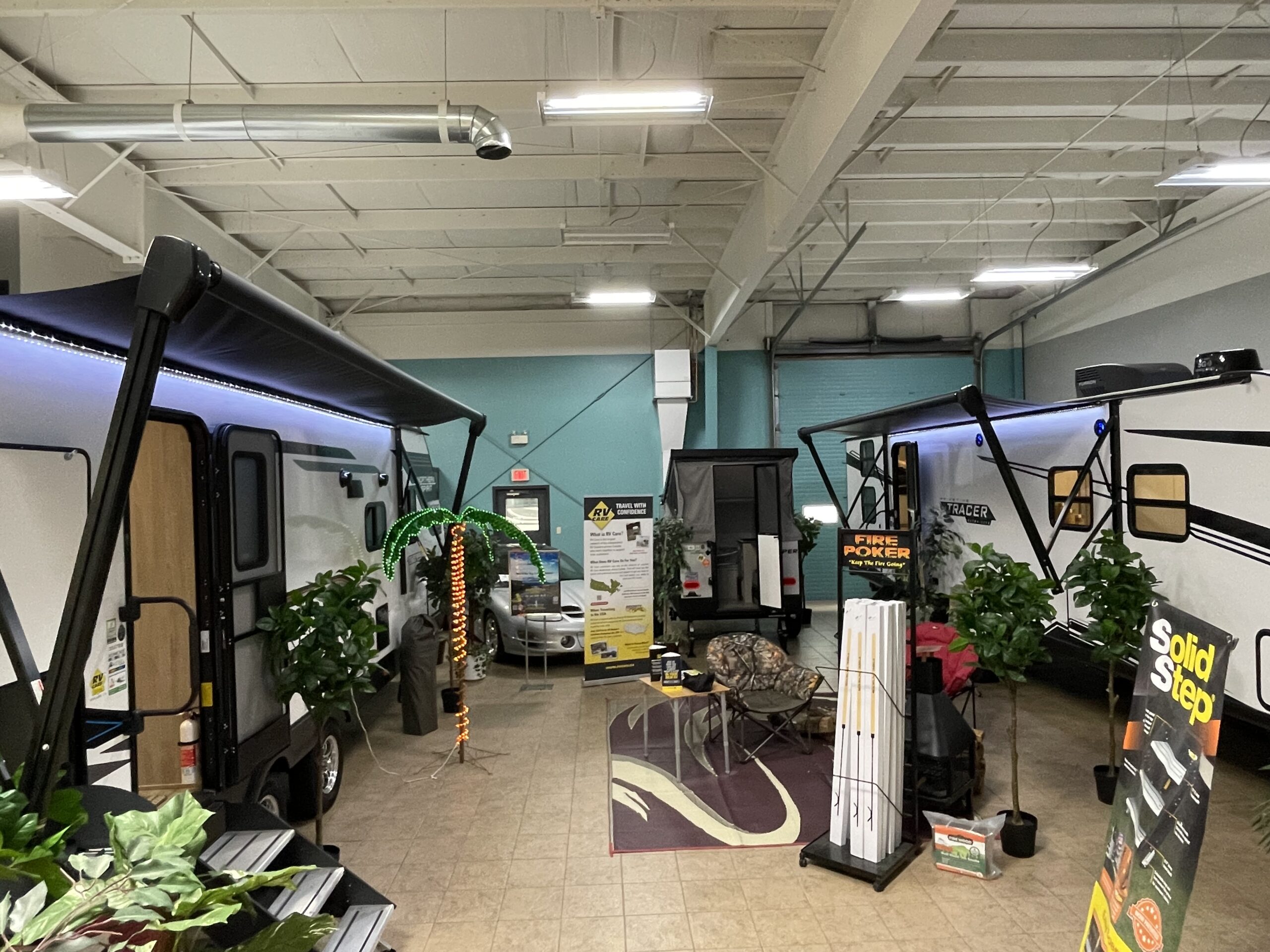 Also on the lot are Sandpiper fifth wheels from Forest River, Northern Spirit from Coachmen, Canada-based RV Care's exclusive line of travel trailers and several other brands. All are chosen by Bluenose for three-season use.
"The majority of our customers are young families with kids," says Porter, a father of five. "They are no different than I am; they are trying to get their kids off of their tablets and their phones."
A Family Affair
At Bluenose, its longtime neighbors selling to their friends – many of whom are repeat customers between ages 35 and 55. Two of Bluenose's three-person sales team, Kristen Turner and Adrian Gladwin, have been with the dealership for more than 15 years. New employee Bill McConnell replaced an employee who retired last year after years with Bluenose.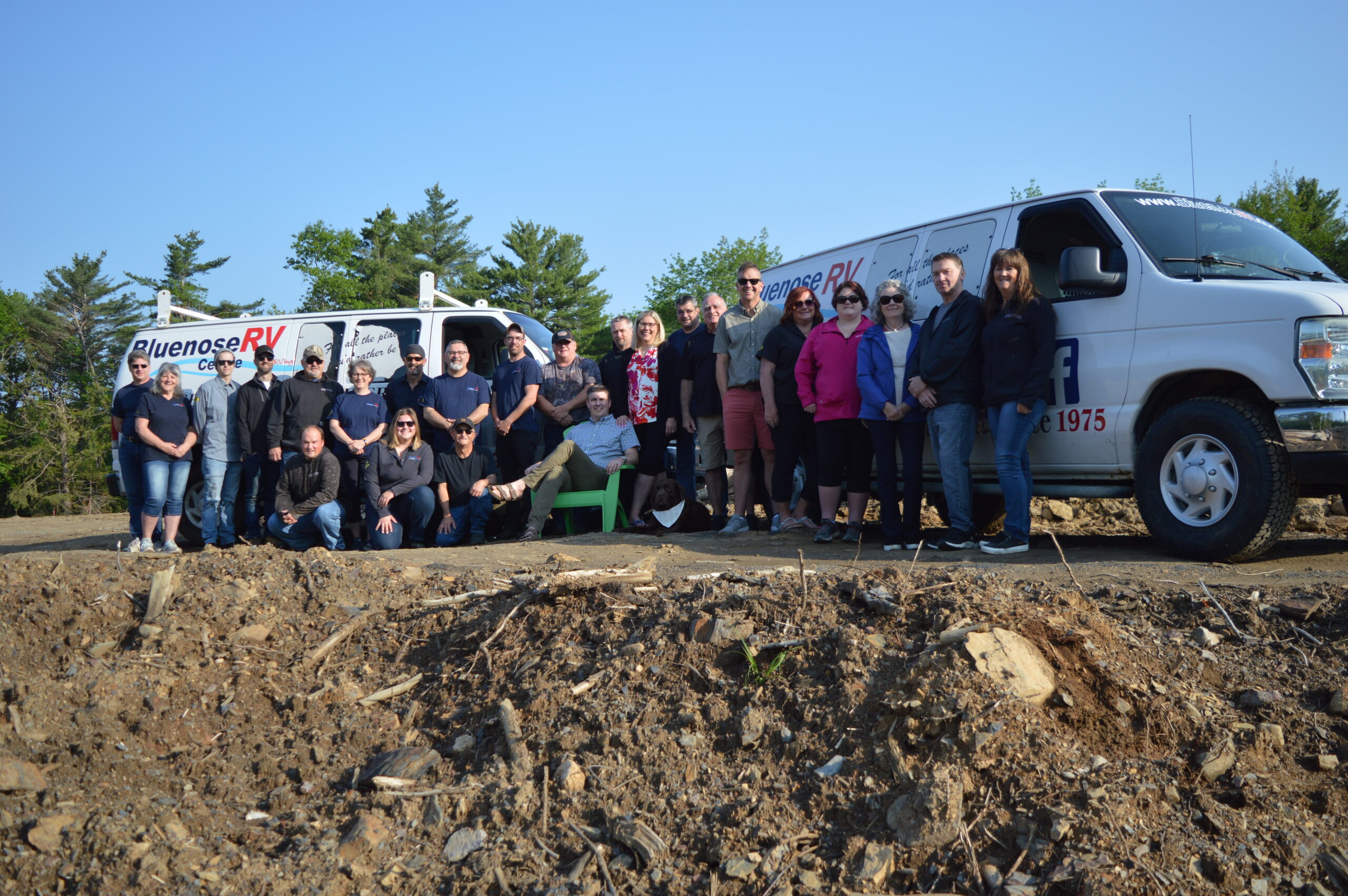 Shop foreman Royden Naugler joined Bluenose in 1989, and warranty administrator Janice Worth has been with the dealership more than 15 years. Parts manager Richard Thomson also has more than 15 years with Bluenose.
"It's important that customers recognize that people are happy here," he says. "It's part of feeling welcome."
The result: Bluenose has been able to reach annual revenue north of $15 million (about $11 million in the U.S.), Porter says. That's in a province of just over 1 million people, according to novascotia.ca.com – roughly equivalent to the populations of Delaware or San Jose, California, worldpopulationreview.com's statistics reveal.
A lifelong camping enthusiast whose family owned travel trailers, Porter joined Bluenose in 2001 as the dealership's first finance employee. He moved into general management a few years later before purchasing the dealership from its original owners in 2014. Bluenose originally opened in 1975.
All of Porter's children, ages 9 to 23, have all helped at the dealership while growing up. The two oldest graduated from college and moved on to other careers. Porter's daughter Hannah, 18, became a service tech three years ago and was scheduled to complete RV Technical Institute's Level 1 service tech training in September. She is Bluenose's first female service tech.
"She's always been that kid who sort of takes things apart and puts them back together," Porter says of Hannah. Fixing back-up cameras is one of her best skills, he adds.
Capturing Canadian RVers
Much of the Porters' attention now is on expansion. Plans are to relocate Bluenose to a nearly 20,000-square-foot building in nearby Cookville in early 2024, although a specific date is not set. The new store will include a full RV showroom in front with a large parts and accessories display area, a coffee bar, customer lounge and four camping spots for customers. The dealership will also boast 10 service bays, eight of which will be drive-through.
"We will also feature a level display area for all new and pre-owned units, all accessible for customers to view at their leisure," Porter says.
Bluenose is sales-focused because Canada's outdoor travel season usually only lasts from May until Canadian Thanksgiving in October, requiring six bays to be used solely to repair units sold by the dealership. The expanded service department could allow for some outside service work in the future.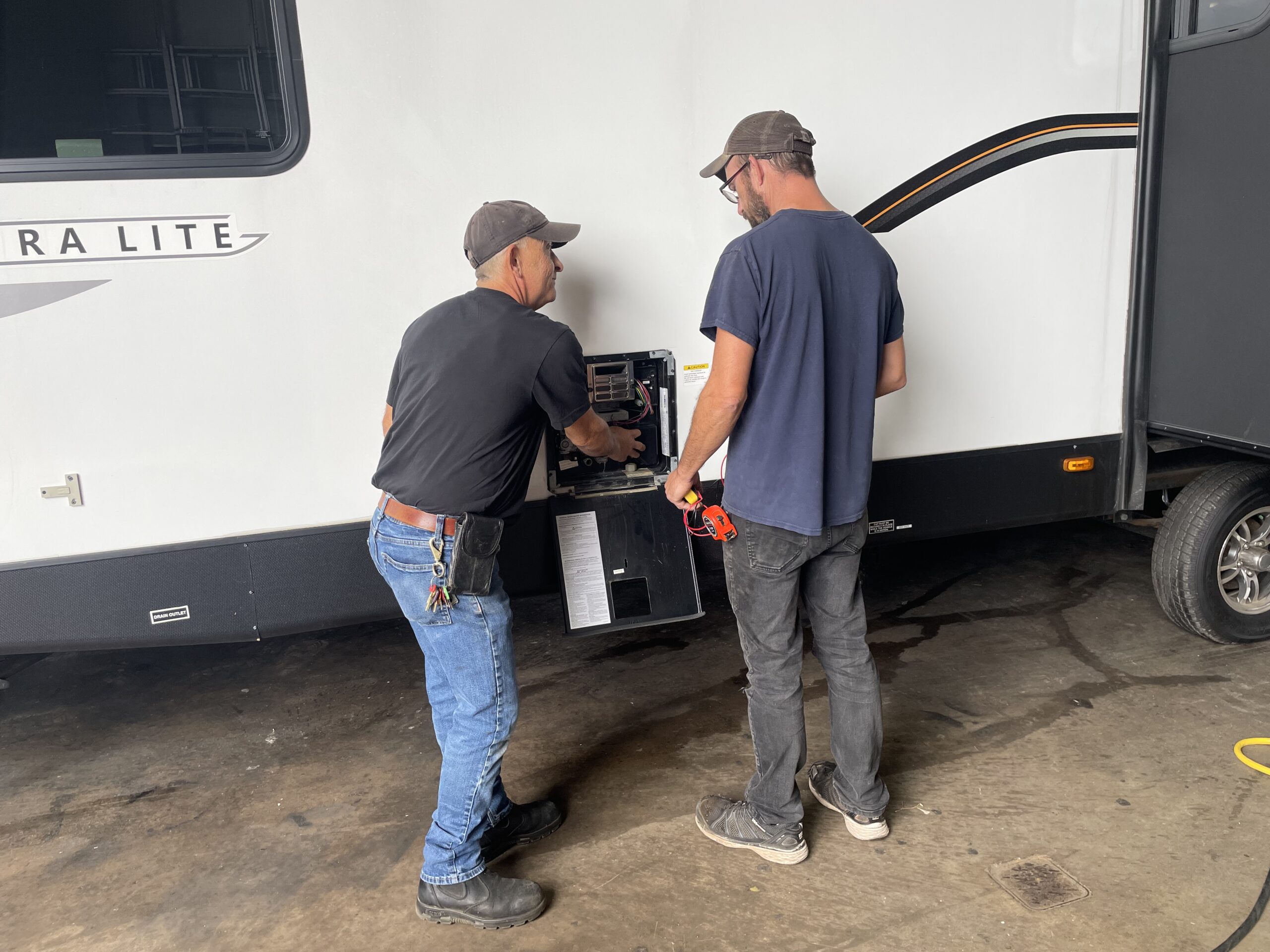 "I am big on training…propane certifications and keeping up with tech training," says Porter, who recently sent three techs to Ontario for training. "[With] the technology that's going into trailers now and different components, training is very important.
"Fixing it right the first time is important."
Bluenose will use eight more acres, with another 40 acres or so planned for growth. It's the Porters' first land purchase, as the current property is leased from the dealership's original owners.
The new location will offer on-site golf carts for customers with mobility issues to use and will feature several environmental additions to help limit Bluenose's footprint, including cisterns to harvest rainwater for use when washing units.
"I wanted to design something that [is] going to be a destination for campers and RVers," says Porter, who worked with Hannah on the shop's initial plans.
Often referred to as Main Street of the South Shore, a recent planning review of Bridgewater projects predicts the town's population will reach 10,000 by 2036 – up from about 8,700 now.
Porter says the rise of interest rates does affect Bluenose and the community, but they often don't experience economic volatility as much as businesses and towns in both Canada's western and the oil-rich provinces. However, he is assessing Bluenose's product offerings into 2025 and looking for manufacturers that are quick to solve customers' problems.
Grand Design and RV Care brands will stay, he says, because both make extra efforts to look after both customers and dealers. That includes honoring warranties and continuing to search for answers to customers' issues.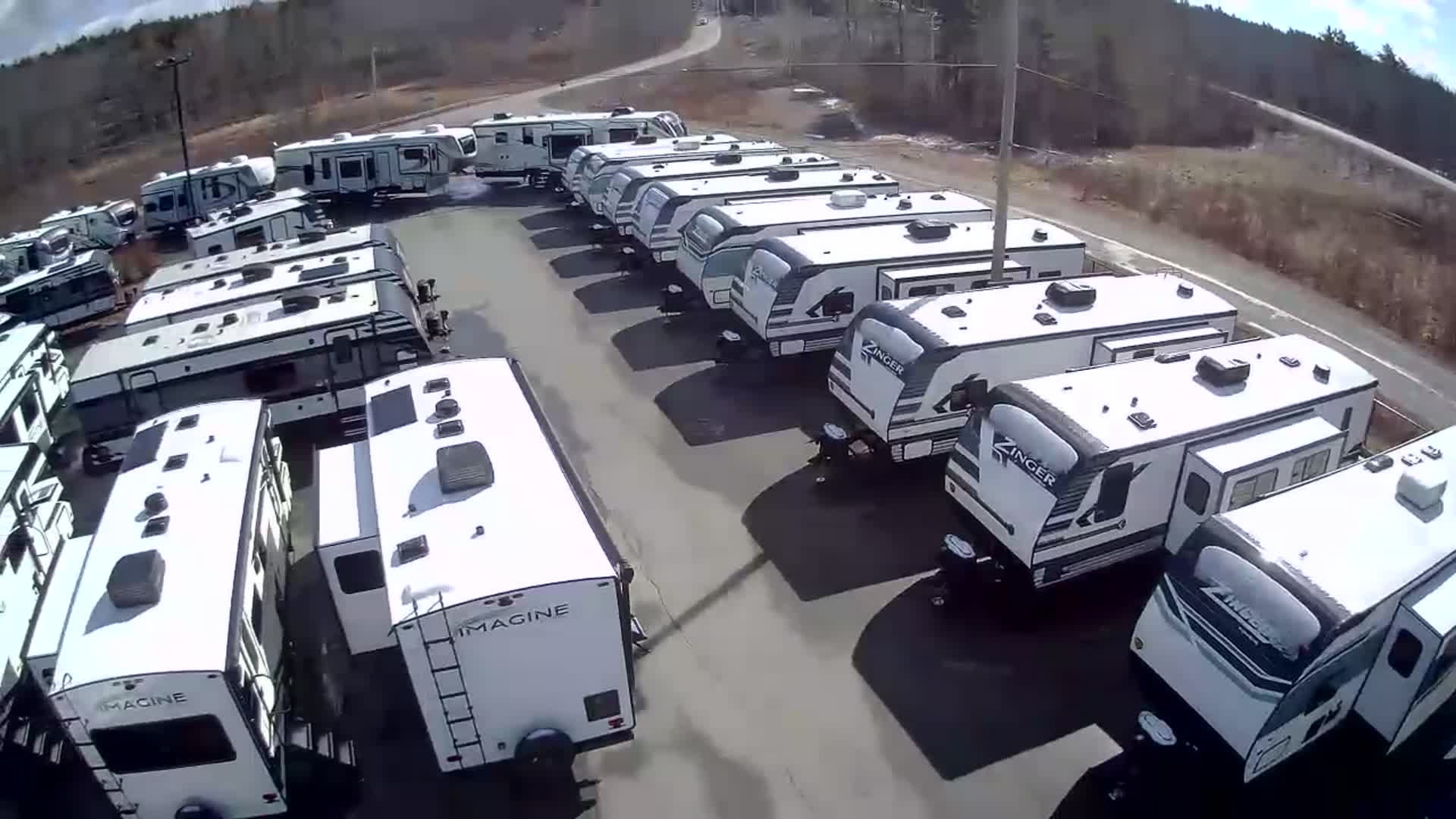 "Our customers are looked after, whether they are in Canada or Connecticut," Porter says.
While other potential offerings were not mentioned, one thing is certain – don't look for new motorhomes on Bluenose's lot.
"Travel trailers and fifth wheels," Porter says. "That's what the majority of Atlantic Canada is."