Features
NSA RV Products Proudly Made in the U.S.A.
The manufacturer of tow bars and supplemental brake systems touts its products as being best-in-class and easily integratable for a complete dinghy towing solution.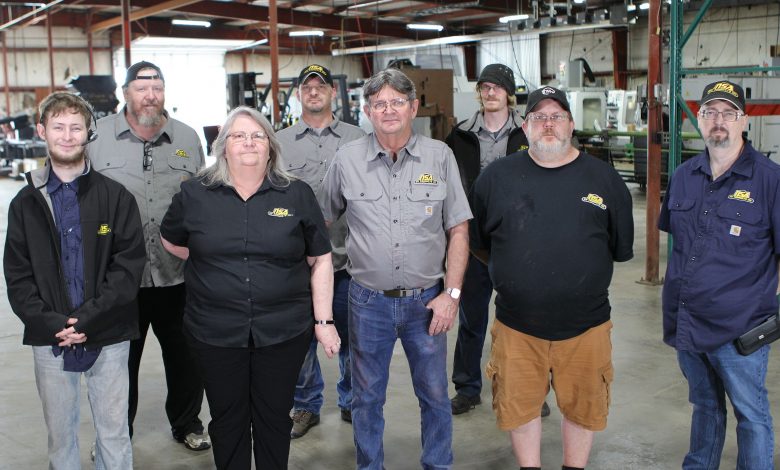 New motorhome owners looking for the best-built, most durable line of dinghy towing equipment on the market might assume such a product is being manufactured in Detroit, or Chicago, or any one of a half-dozen other cities associated with large-scale manufacturing.
Iola, Kansas, located in the sparsely populated southeastern corner of the Sunflower State, would probably not make anyone's list.
And yet, Iola, population 5,700, located about 98 miles south of the state capital of Topeka, is where NSA RV Products builds its tow bars and supplemental braking systems. The company has manufactured its auxiliary braking systems since its founding 24 years ago and tow bars since the year 2000.
Owner Tod Westervelt concedes his company is not the biggest manufacturer of dinghy towing equipment, but he touts his product as offering a number of advantages over competing models. He adds that his business strives to be the nimblest supplier, with a strong emphasis on customer service.
"We are just a small company, playing in a big field, with big competitors," he says. "It's a lot fiercer competition than people would anticipate. We do the best we can to let people understand what we've got. We manufacture the best-quality product we can and put it out there."
NSA RV Products' bread and butter is the production of premium aluminum and steel tow bars. Customers have the option to pair those tow bars with the NSA's Ready Brake supplemental brakes for a complete, integrated towing system.
Durable Aluminum & Steel Tow Bars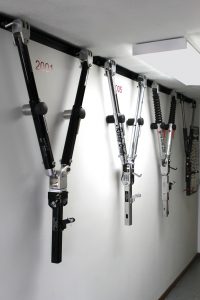 Westervelt touts his corrosion-resistant aluminum and steel tow bars as being best in class, while also offering the best value. They feature non-binding, telescoping arms which are designed to make for easy hook-up, unhooking and stowing.
The Ready Brute II and Ready Brute Elite II (which incorporates the company's Ready Brake supplemental surge brake into the tow bar) are both all-aluminum tow bars with 8,000 pounds of towing capacity. Each tow bar stows on the back of a motorhome, has self-locking legs and features easy grip T-handles making it easier to hook and unhook from towed vehicles.
Westervelt says the fact those tow bars are made of aluminum means they are lighter in weight (both NSA tow bars weigh 40 pounds), making them easier to handle.
"Although this is changing, historically we have been dealing with an older clientele for the most part," he says. "Weight is an issue. So, anything you can do to cut weight without sacrificing safety or functionality is significant."
Both products also come with a limited lifetime warranty and can attach to a variety of baseplates.
"Since we do not manufacture base plates, it comes ready to fasten to all the brands' base plates out there," Westervelt says. "It's just a good, all-around top-quality tow bar.
"I just spent 6 ½ years redesigning that product, and in my opinion, it's about as good as it can possibly get, as far as quality and craftsmanship," Westervelt adds.
NSA RV Products also makes the Atlas and Hercules steel tow bars, which share many of the same features and benefits as the Ready Brute products, but which offer 12,000 pounds of towing capacity. (Like the Ready Brute Elite II, the Hercules incorporates the company's Ready Brake into the tow bar.)
Tow Bars Can Pair with Supplemental Braking System
While NSA's tow bars are notable in their own right, what really makes them stand out is their ability to pair with the company's signature Ready Brake supplemental surge tow brake system, according to Westervelt. "The big feather in our hat and the thing that makes us different from everybody else in the market is, we have a supplemental brake unit graded into our tow bar – nobody else does that," he says. Unlike competing products, NSA RV's Ready Brake braking system is purely mechanical and doesn't rely on electronics, which can fail. As a result, Ready Brake is easier to use than competing systems, according to Westervelt.
"There's no box to move or calibrate. Just attach the cable and you are ready to tow," he says, adding that his towing system is compatible with any towable vehicle. The Ready Brake features all-steel construction, except for the internal components for the shock absorber, which are all aluminum, he notes.
Westervelt says Ready Brake was developed by an engineer who was dissatisfied with a braking system built by one of NSA's competitors.
"He was an experienced engineer, so he went back to the drawing board and reengineered (it) and made the product we sell now," he says.
"He made it so that you have an oil-filled shock absorber with a 250-pound spring inside that component. It made it a lot more reliable product than the (competing product) ever thought about being. The (competing product) had aircraft cables inside of it that went back and forth throughout the inside of it, and it just wasn't a very thought-out process. So, he started having my father manufacture those, and eventually, we bought him out."
Westervelt says he has redesigned Ready Brake's shock absorber several times over the years, in his view making it a little better each time. He says it's now easier to assemble and manufacture. After all of the incremental improvements, he says he's confident it is as good as it can get.
"About every three or four years, I go back to the drawing board and think about how I can make it better. I got it to its current state around 2010 and I haven't changed it since then."
New Product Development is Ongoing
In addition to tow bars and tow brakes, NSA manufactures a number of other products.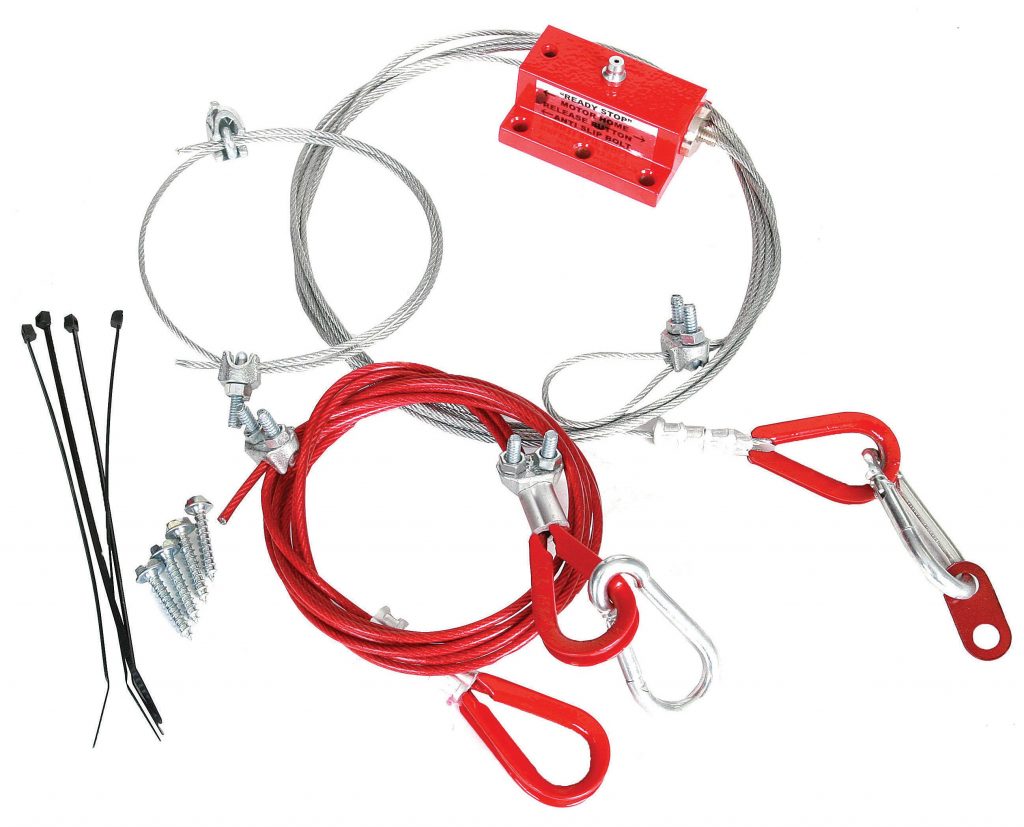 For additional protection for motorhomes and towed vehicles, NSA also sells the ReadyStop emergency break-away kit as a separate system that uses its own cable that connects to the towed vehicle brake pedal. ReadyStop can be used with Ready Brake or on its own.
Additionally, the company sells dash monitoring systems for its supplemental brakes and sells safety cables, vacuum pumps and assorted other products associated with towing a car behind a motorhome. Westervelt hints at upcoming additions to the product line.
"I have some things still on the drawing board that will be introduced later this year, but I'm not ready to share those yet," says Westervelt, whose father, Neil, founded the company in 1996 as a manufacturer of aluminum racing reduction pulleys for race cars.
The younger Westervelt grew up in the manufacturing business, coming to work with his dad when he was 14. Engineering piqued his interest during college, but he wound up becoming a certified draftsman. He acquired the business from his father in 2008.
Westervelt's love of tinkering and developing new products helps drive his company's mission.
Product upgrades often emerge from feedback from dealers and customers. Westervelt says he listens to all of their comments and works to integrate the best ones into his product lines.
"I talk to our dealers every day and I ask them if people have any complaints, or what they like about a product," he says. "I listen to what they have to say, and the next time I'm ready to do an upgrade, I take those comments into consideration."
He says he doesn't wait for trade shows to debut new products, but that they are introduced as soon as they are tested and he is convinced they are ready for the market.
"After I've done a lot of lab testing, a lot of testing in the field, and we get the videos and we get all the paperwork done, then we will release the product," he says.
Products Proudly Made in the U.S.A.
NSA RV touts itself as producing the best-in-class maker of tow bars, which is all the more impressive considering that the business operates out of a modest 20,000-square-foot facility and employs about 15 people.
The company does all of its manufacturing in-house with its own CNC equipment.
"We do our own assembly work, our own powder coating and our own anodizing here in the facility," Westervelt says. "We do everything in-house as much as we possibly can. I don't like to outsource anything."
He says he believes one of the reasons customers buy from NSA is that all of the products are made entirely in the United States. He says it's a big selling point.
"When you sell products to distributors, you never know where they are selling it," Westervelt says. "It could be Canada, Texas, Florida, California or Washington."
Westervelt puts in long hours at his business, striving to gain a greater market share for NSA. The day usually includes a conversation on sales strategies with Raymond Padgett, managing partner of manufacturer rep firm ARC Representation, which assists NSA with its sales and marketing.
Padgett says product reliability is a big differentiator for NSA, which stands firmly behind its products, offering a limited lifetime warranty, which he says far exceeds the two- to five-year warranties offered by most competitors. He also lauds NSA for its responsive customer service, noting that Westervelt is quick to respond to calls and emails.
A network of 115 dealers across the U.S. sell NSA products. Westervelt says he would like to add more, saying there is no such thing as enough dealers.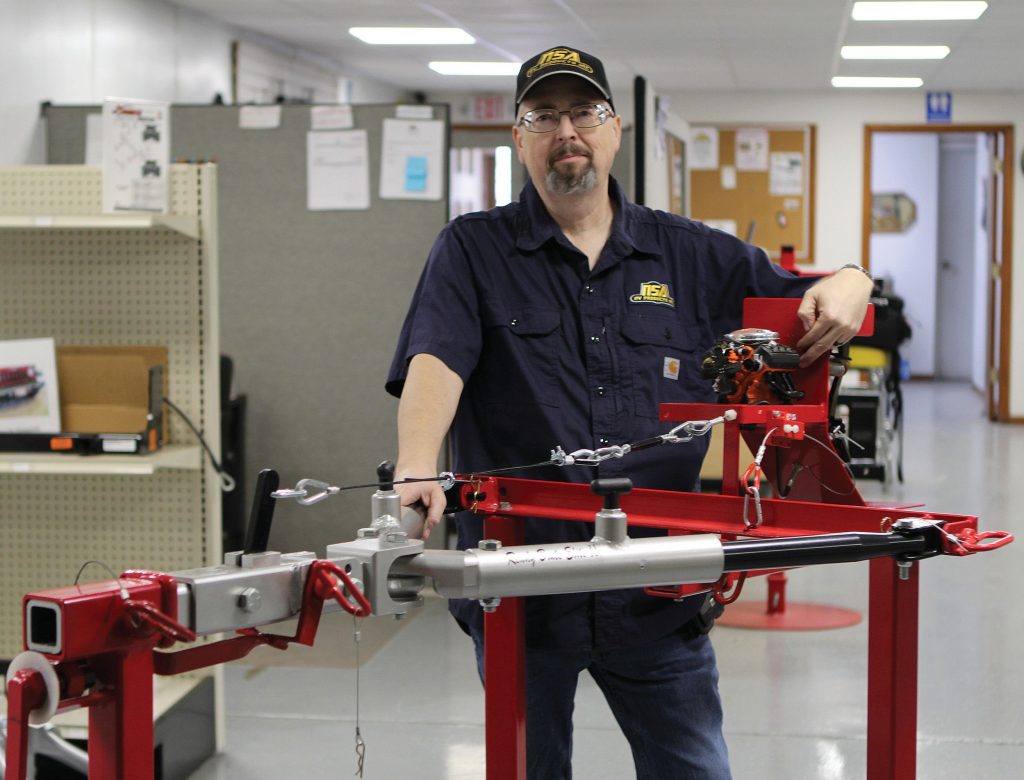 A major part of the company's business comes from orders received from its largest distributors, NTP-STAG and Meyer Distributing. Padgett and ARC represent NSA to distributors and dealers, including providing training to dealers on NSA products.
"Our motto is that we create 'sold for the dealer, sold for the distributor and sold for the supplier,'" Padgett says. "We do a heck of a lot of training. That is one of our primary purposes out in the field. There are dealers who are still not that familiar with the product. We have to get them trained up on the type of product it is and why it is superior. Ultimately, through that training, we create sales."
Padgett says the majority of his current work for NSA happens at the dealer level. "That is taking off nicely, and we are going to continue to maximize that. Figuring out how to provide a better solution is a challenge that we are working hard on. We have a promotion where we let the dealers try the product in a no-risk environment, because we know once they try it, they are going to love it."
New Opportunities in 2020 and Beyond
While Padgett works to make greater inroads for NSA's existing products in the dealer market, Westervelt sees keeping new products in the pipeline as NSA's biggest opportunity in the coming years. But competition is keen and never lets up, and he says he looks to pick up market share. "Competition is extremely stiff, especially going through the distributors," Westervelt says. "Sometimes it's a very daunting task to get in with a distributor. It's not just a matter of Raymond making a phone call. It's a long, involved conversation and it can be challenging. But you've got to keep knocking on that door."
Orders were brisk during the first part of 2020, keeping NSA's manufacturing floor busy. Westervelt is cautious, however, about the second half of the year due to the upcoming presidential election and the uncertainty resulting from the coronavirus pandemic.
"But after we fill our current orders, I feel as if 2020 is going to turn out to be kind of a slow year, slower than last year," Westervelt says. "Generally, in an election year, we are always just a little slower than normal."