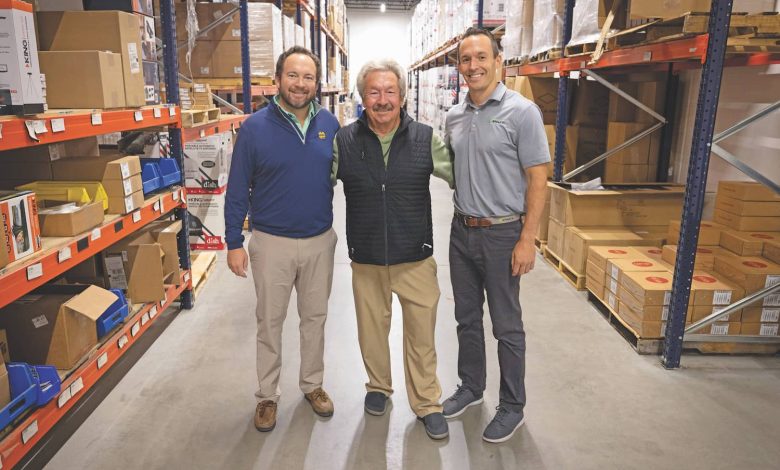 Pace International will celebrate its 50th anniversary at the end of February, but when it comes to the RV market, it's still something of an adolescent.
The reason: When Pace representatives first talked with a Winnebago executive back in 2009, few people thought that RV owners wanted more in creature comforts than reliable hot water and a refrigerator like what was in the kitchen at home.
In the years since, the Rochester, Minn.-based company has built on its background in distributing electronics and supporting products to make sure RV owners have as the same access to their entertainment devices on the road as they do at home. Meanwhile, Pace's most recent effort extends that to internet data, as well.
And, while Pace offers a range of products and services to its various markets, its greatest success may be interacting with its end customers – whatever their needs and wherever they may be.
A Host of Customers
When the late Jim Deutsch founded Pace International in his hometown, the electronics business was quite different from what it is today. Sam Schell, the company's senior vice president of business development, explains that Deutsch had been working for another electronics distributor and decided to strike out on his own.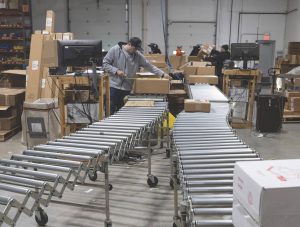 "Back then, there were TV retailers and electronics companies in every small town," he says. "It was a matter of going into those businesses, checking their inventory, and seeing what they needed, whether it was record needles or TV antennas.
"The way we look at it is we've always been involved in connecting people to their devices – and that stands true today," Schell adds.
What really changed the landscape was the arrival of direct broadcast satellite television.
While most people think of their home service first, there are a host of other locations where television programming is a must – hotels, apartments, resorts, marinas and student housing, among others.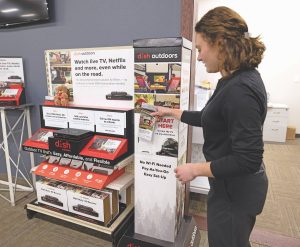 "We sell hardware and content to those customers through a national network of operators and integrators," Schell explains. "DISH also has a product called a Smartbox that allows a building or property to have one or two satellite dishes on a roof going to a central location and that sends out content to every room. We collaborate with our operators to help deploy those systems throughout the country."
Nor does it end there. The operators who service those commercial customers are also into Wi-Fi connectivity and internet services, and Pace supports that thought with such items as switches, routers, sensors and more. The distributor even supplies its service vehicles with ladders, tools and related items.
Pace also services a portion of the retail market. Schell explains that its retail solutions business specializes in supporting national retailers with specialized electronics. That includes big-box stores with their walls of TVs all showing the same program, as well as digital signage and – again – their installation fleets.
"And, if they're launching a special product line, we might help with a display setup for them, things like that," Schell adds. "We're a pretty nimble company and our customers rely on us for that kind of support, as well."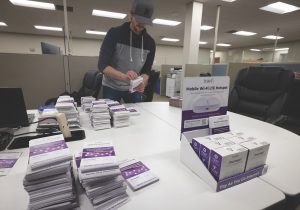 Today, each of Pace's three segments represents about a third of its business, and there are definite synergies between them.
"We kind of educate each other," says Schell. "Different customers ask for different solutions. For instance, somebody is looking for a solution for the hotel market might translate over to the RV business, as well."
"We got involved in that in the '90s and grew along with it into the satellite business," Schell says. "Eventually, we became DISH Network's national distributor in the commercial market."
Building from Scratch
It's through Pace's relationship with DISH that it entered the RV industry. Schell explains that it happened at the huge Consumer Electronics Show in Las Vegas.
"An executive with Winnebago came up to the DISH Network booth and said he wanted to pre-build satellite systems into RVs," Schell says. "DISH didn't have a business model to do that at the time, so they passed it along to Pace and we followed up."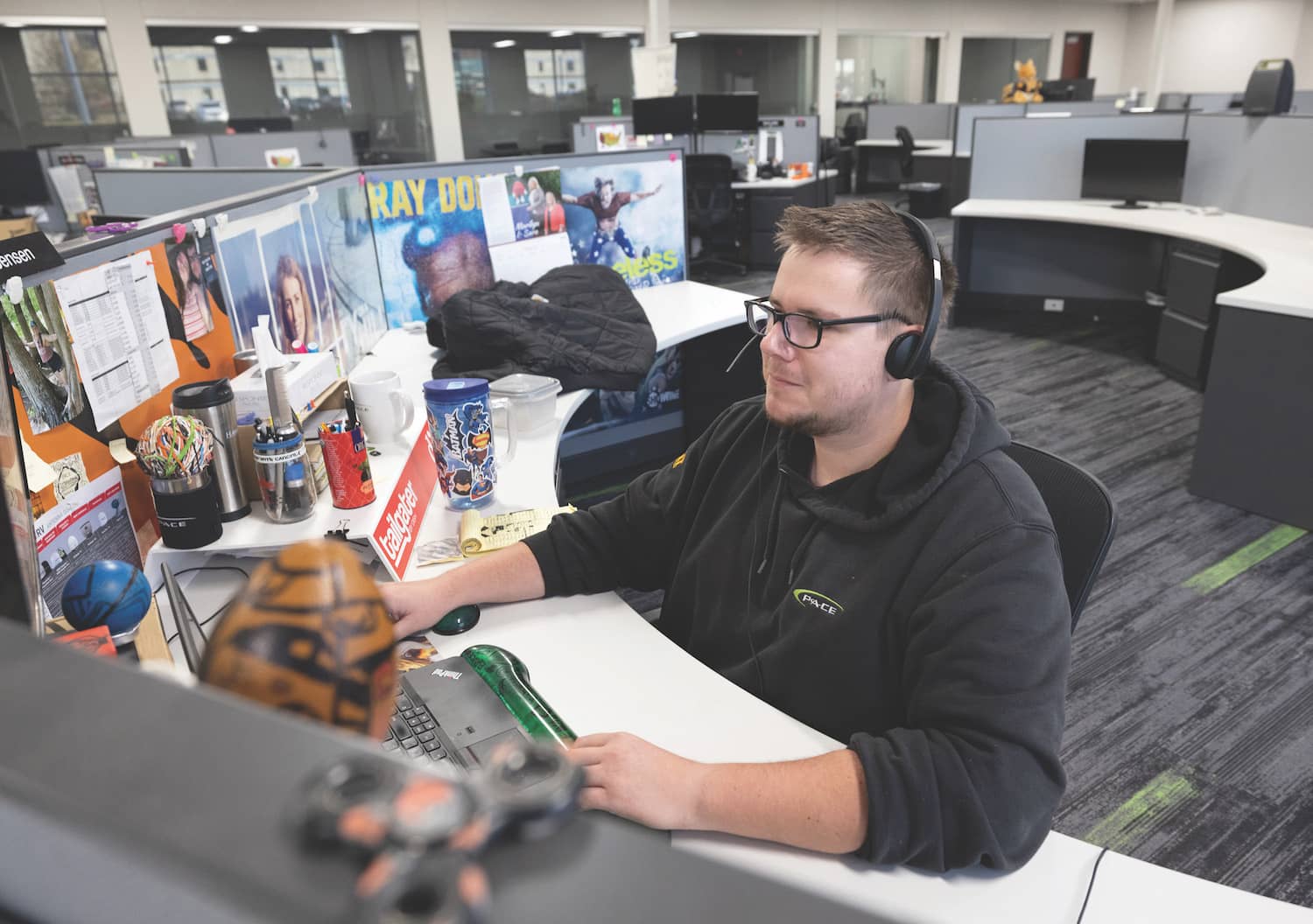 That meant first figuring out what customers wanted to see, and then coming up with a way to break the rules of satellite TV at the time.
"We needed to allow the customer to purchase the equipment, and also to pay 30 days at a time rather than have a 24-month agreement," he say. "We built the DISH pay-as-you-go program for the RV market."
After taking the idea to an RV rally, Pace officials realized they were on to something and developed a retail program in partnership with Minneapolis-based KING and Burlington, Iowa-based Winegard, both manufacturers of mobile satellite antenna systems.
"We brought it to market through distributors in the RV market," Schell says. "If you go into an RV dealership or Camping World, you'll see a DISH Outdoors display and that all comes through Pace."
While developing the satellite program, Pace executives also saw there were other aspects of the RV OEM experience the company could be improving on and new ways to do that. Pace sells HDMI products, including cables and matrixes, to connect an entertainment system in an RV, as well as leveraging relationships it had through its other businesses. That includes selling TVs and appliances into the OEM market.
That may be one reason electronics in the RV market look quite similar today to what RV owners are going to have at home. "When we first started getting into this business, the RV market seemed to be five or more years behind other consumers of electronics," Schell says. "That distance has gotten a lot shorter. People want their electronics, their entertainment, their connectivity in their RVs, so the timeframe gets shorter every year."
Technology, Flexibility
Of course, Pace has been doing its best to bridge that gap. Its two newest offerings speak to that. In September, the company unveiled a new pay-as-you-go internet solution for RVers marketed as the TravlFi Journey1.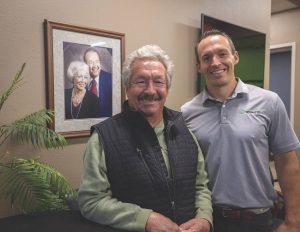 "When somebody would contact our call center to activate their DISH service and get the TV plan they want, almost every time they would ask, 'Can I get internet for my RV, as well?'" Schell says. "There are solutions out there that are good, but there's still a gap that we saw could be fixed with pay-as-you-go internet. That's how Travlfi evolved."
He adds that TravlFi is a brand that Pace developed and owns from the hardware to the activation through to the billing of the service and support. As with its DISH service, the customer purchases the product, calls a number to activate it and then pays in 30-day increments if the service is being used.
"We do that through our own marketing team, which does all the design and production," Schell says. "As far as deploying our solutions, our reps and a Pace team go out and help with resets and anything else a retailer might need."
Whatever the product or service end-users have bought, however, what really makes the deal for many is the reliable customer service that's offered after the sale. Pace's call center is open seven days a week, and it's capable of managing a wide range of calls.
"They take a lot of calls, and not just from RV users, owners and dealers," Schell says. "We have two departments within the call center. One provides tech support, and one is for activations of service. We're there for our customers with whatever products or help they need."
And, if technical support can't resolve an issue, the call center can direct the user to where they can get support, generally at a dealership. The company gladly does warranty support, again through the dealers.
"This has really helped us grow," Schell says. "If customers trust the people behind the product, they're more likely to buy it. And we're lucky because we've got people who have been here for years and years. It's a team environment and they can actually respond to all kinds of problems."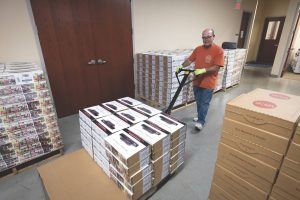 While COVID has seen some call center team members working from home, Schell says the biggest issue Pace has faced with the pandemic is the same as most other companies: Supply chain issues. "We do a lot of importing of electronics from overseas – although we've been able to stay ahead of a lot of delays," Schell says. "We've either purchased a lot more inventory than our customers need immediately, or we've found alternate domestic suppliers. Our purchasing and sourcing teams are very resourceful. Sometimes, we'll even make a product if we have to."
Early in the pandemic, it wasn't electronics – but personal protective equipment (PPE) – that presented a huge challenge to Pace. One of its customers needed a large order of PPE very quickly, and the company was struggling to get it shipped.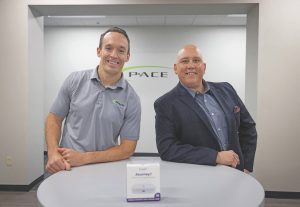 "We had everybody working as hard as they could in the warehouse, and splitting into shifts," says Schell. "Our entire company went in, and even our CEO (Pat Deutsch, Jim's son) came in and was helping ship out orders at 10 p.m. It was one of those things that was a terrible situation, but it brought our company together, too."
If anything, the Pace team is likely to get larger soon. He says the company is looking to expand its call center based on the growth it expects with its new products. And that, in turn, will drive the need for additional building space.
Beyond that, though, Schell says the electronics business is a hard one to predict too far into the future.
"We expect to see more connectivity, and more ways for people to automate their lifestyles," he concludes. "We're just trying to make it easier for people to have fun out there."