Features
Q&A with Carefree's Eric Cannon
The new president of Carefree of Colorado discusses his vision for the company moving forward amid a market rife with supply chain challenges and inflationary pressures.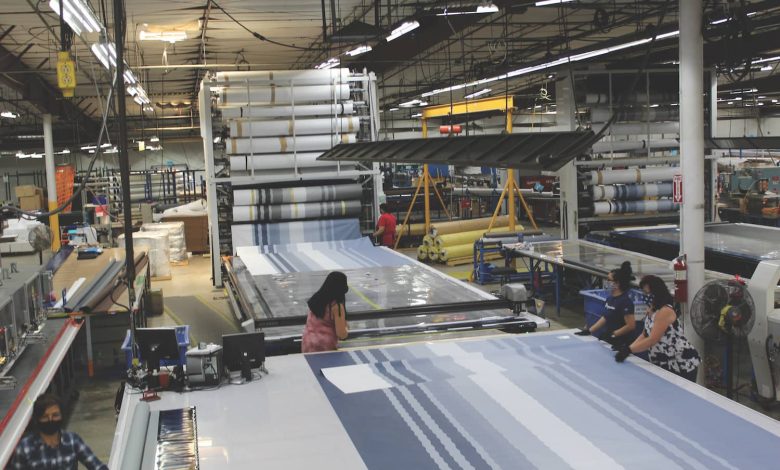 In the RV industry, those who hold leadership roles often come up from sales. However, Eric Cannon, the new president of Carefree of Colorado, took a different path.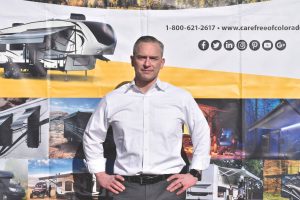 His road to Broomfield, Colo.-based Carefree included an education in mechanical engineering from Penn State, which led to jobs with greater leadership responsibilities, culminating in his appointment a few months ago to his current position. Every role Cannon held over a 22-year career appears ready-made for his future at Carefree of Colorado, which develops, manufactures, markets and sells shade products and accessories.
In his first position out of college, Cannon joined Sylvania Lighting, which produces LED lighting solutions – a popular addition to today's RVs. Initially, the company rotated him through different manufacturing plants and varied engineering roles in design and manufacturing.
Then, Cannon moved to Sylvania Lighting's automotive lighting plant in Hillsboro, N.H., where his department made halogen capsules for vehicle manufacturers. In that role, he trained in Lean manufacturing and Six Sigma. He also worked in a variety of plants, leading varied manufacturing processes, including powder manufacturing and metals.
While at Sylvania, Cannon attended night school to earn his MBA, which he completed in 2006. Cannon then left Sylvania to work for Masonite as a process engineer, traveling to the door and window manufacturing company's international plants to help improve their processes.
He then headed Masonite's fiberglass plant in Tennessee, leaving this position a few years later to join Powerex Inc., a compressor packager that builds turnkey systems for industries that require clean compressed air. Cannon entered the company as vice president of operations, then became business unit manager for its industrial business unit. In this role, he led an operational team for production, an engineering group, the sales organization, and managed budgets and revenue.
Powerex is a division of the Scott Fetzer Co., which also owns Carefree of Colorado. So, the transition to Carefree was a natural one.
Recently, RV PRO spoke with Cannon to learn more about his goals for his new role and what he sees for the industry in 2022. His responses have been lightly edited for style and space.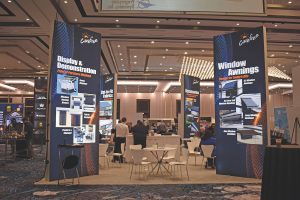 RV PRO: What attracted you to Carefree of Colorado?
Cannon: The opportunity to lead an established business with great products and great customer relationships appealed to me. We have a talented team that is focused on taking care of our customers. That offers a solid base from which to drive success. I'm hoping to build upon what currently exists. I believe we can leverage our team, products and engineering capabilities to do that.
RV PRO: How will your work as an engineer help you in your new role?
Cannon: Engineering, design and product development is one thing you look for in a healthy business. Are you designing new things for the market? Are you innovating?
Having an engineering background gives me the technical aptitude to talk intelligently to our engineering teams about the things they're working on, while also being able to drive a successful business. I've worked in nearly 70 different manufacturing plants around the world. That work gives me a broad perspective on techniques and ways to improve. Manufacturing works closely with Carefree operations and supply chain groups to help us address the challenges we have as a business.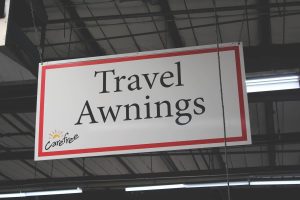 RV PRO: How are today's supply chain issues affecting Carefree of Colorado?
Cannon: 2020 was a challenging year, but when we tipped over into 2021, the dominoes started to fall. Ports started to back up as demand spiked everywhere.
One thing we look at in those situations is where we source from and taking adequate steps to ensure we have enough material to build products. We try to be as proactive as possible to get more inventory on our shelves, so we have a buffer to meet demand. But everybody is doing this.
The options we have are to increase our inventory levels, to look for alternative options for supply, and then to consider our product designs and engineering opportunities to change materials so we can get products to customers. That's what I'm doing now at Carefree to address supply chain issues.
RV PRO: What are your top priorities in the months to come?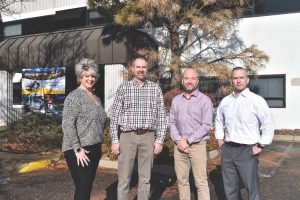 Cannon: The RV industry exploded over the last two years. People decided they want to travel, but they want to do it away from other people, and they started investing in RVs. The entire industry started growing and it hasn't subsided.
Carefree works with OEMs. As they sell more RVs, demand for our products goes up. We're working hard to satisfy their needs. We also have a large aftermarket channel where we sell a lot of products. People also are upgrading their existing RVs, adding and repairing old awnings. We're supporting those efforts as well.
We have worked over the past year to increase our capacity. The labor crunch has complicated that. Everybody's competing for the same people. We are developing new ways to attract employees to our company. As I look toward 2022, one of my main goals is increasing our capacity so that we can meet demand without sacrificing quality.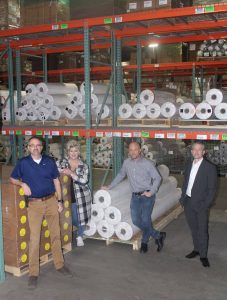 RV PRO: Will you add new plants or new shifts to increase capacity?
Cannon: We have already added shifts. We have a three-shift operation. But we are working to staff those shifts right now. We also rented local warehouse space for material overflow, so that we're not as congested here.
I will work with the operational team to identify the best ways to manage this change as we go forward. We've looked at outsourcing or finding local warehouses to help with space needs so we can operate more efficiently.
RV PRO: What kinds of new products or product launches might OEMs and dealers expect from the company in the future?
Cannon: That's something I'm still digging into. We recently hired a new vice president of engineering. His name is Rich Reynolds and he has an extensive product development background. He will give us more horsepower to help us refine our processes for new product development and put more rigor into the processes we have. Rich and I working to determine what makes the most sense for his team to work on.
RV PRO: The RV industry has seen younger buyers and first-time buyers enter the market. What is Carefree doing to appeal to these new demographics?
Cannon: We recently toured an RV show in Denver. We saw that design aesthetics are important to younger generations. We are looking at our products and trying to incorporate that into them. We also noticed the smaller, teardrop-shaped towables that they often favor need shade products, too. How do we incorporate shade into those products to create more usable outdoor space? Those are the things we're considering from a product perspective.
The other piece is marketing. We are considering how to better market our products in the aftermarket and with third-party resellers. We also are looking at changing our marketing and advertising to reach the new demographic.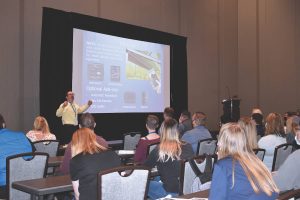 RV PRO: What do you expect for the RV industry in the years ahead? Do you expect the boom to continue?
Cannon: Everything that I've seen tells us we've got at least another solid year and that 2022 will be bigger than 2021. Carefree expects growth this year.
But the industry is historically cyclical. RVs are a luxury. When people have more money and the economy does well, they invest in RVs. When the economy isn't going so well and there's more unemployment, people pull back on those expenditures.
But we've still got some growth to realize over the next few years. Beyond that, it's anybody's guess. We need to be prepared to manage our way through downturns as they arrive."