Features
Q&A with Northern Wholesale's Chad Smith
The new CEO of Northern Wholesale Supply discusses his goals for growing the distributor amid supply chain challenges facing the industry.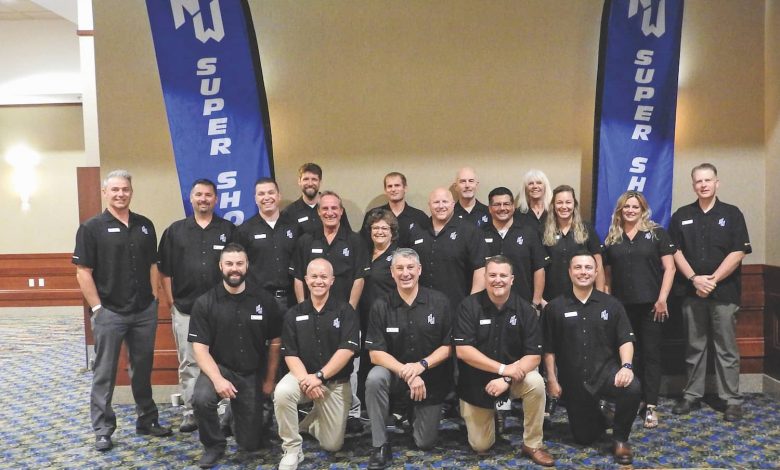 Chad Smith is a relative newcomer to the RV industry, having spent the most recent part of his career at BorgWarner, running its aftermarket parts business for automobiles and medium- to heavy-duty commercial trucks.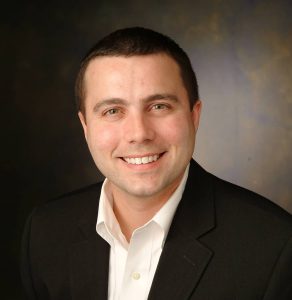 But Smith says the similarities between the automotive and the RV industry, as well as his passion for the outdoors, attracted him to the role as CEO of Northern Wholesale Supply, a regional distributor of aftermarket parts and accessories for the RV and marine industries.
Smith describes himself as an active outdoorsman who spent childhood vacations camping and fishing in the upper Midwest. He has long owned a boat and now he owns an RV, too.
He says he sees his closeness to the RV and marine industries personally and professionally as the perfect blend of experience for Northern Wholesale. He says he also saw that Northern Wholesale Supply built its brand on strong customer service and relationships – values he says he also shares.
All these factors aligned for Smith to join the growing company in late July, just seven months after private equity firm Wynnchurch Capital acquired it.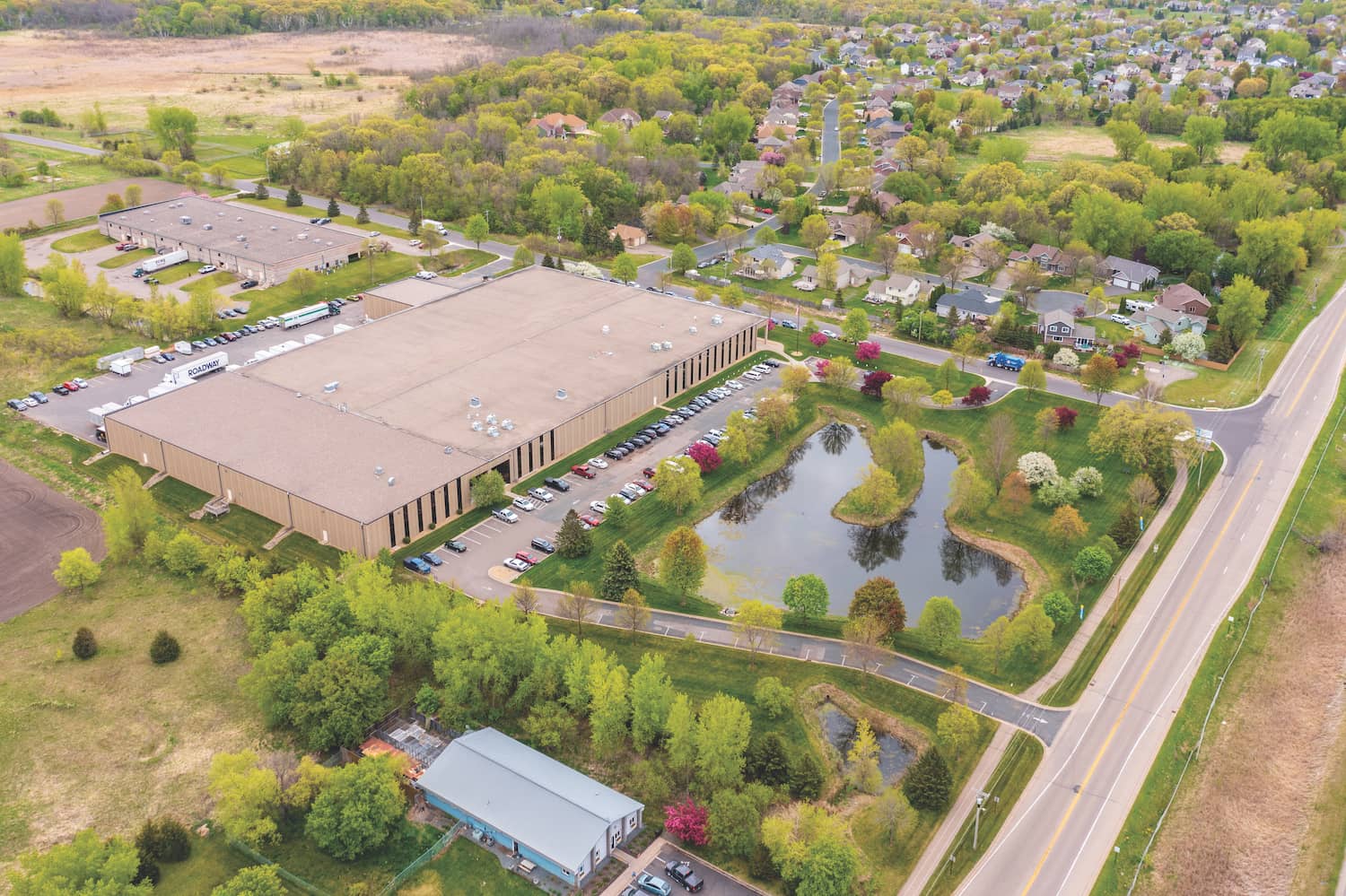 RV PRO recently caught up with Smith to gather his views on what dealers can expect from Northern Wholesale Supply moving forward, how the company has prepared for ongoing supply chain challenges, and his long-term outlook for the RV industry.
RV PRO: What appealed to you about the CEO position with Northern Wholesale?
Smith: I was looking for a cultural fit as much as I wanted to be a part of a business at this stage in its maturity. With private equity investment, Northern Wholesale has a launchpad to expand its geographical presence and ability to service the industry. It is the perfect time for this business to take the next big leap. It is super exciting to be a part of this.
RV PRO: You were hired in July. What have your first months been like?
Smith: I had the benefit of coming into a few big events, which has been fantastic. There was RVIA (Aftermarket Conference) in Atlanta, where I met a ton of suppliers, distributors, and industry folks.
On the marine side, we had NMDA (National Marine Distribution Association) meetings and our marine show, and I met many customers and vendors there. Having the chance to meet so many people in the industry has been great.
I also took my first month and spent much of my time working in the warehouse, from receiving to put away to picking and shipping. I felt it was important to get that firsthand experience to understand how the business works.
RV PRO: Do you have any specific priorities since you stepped into the position?
Smith: It's no surprise to say managing through our current supply chain disruptions is one of my first priorities. The supply chain is chaotic and fluid at the moment. Components are delayed. Container costs are at an all-time high. Finding labor is challenging. Then throw in COVID-19 and strong consumer demand, and it puts more pressure on the supply chain. A big priority is mitigating that.
We invested in inventory to manage the ups and downs so we can serve our customers. We are using good demand planning and forecasting and are erring on the side of more inventory to weather the storm. We are making sure we have backup supply and are putting systems in place to know exactly what we have and to make sure it's in the right place to get it to customers quickly. We are partnering with customers to understand what demand will look like and with suppliers to help them plan their production schedules.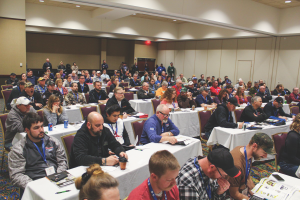 RV PRO: Some in the RV industry may not be familiar with Northern Wholesale. What is the geographic area that you cover and how many customers do you serve?
Smith: We're based just north of Minneapolis-St. Paul in Hugo, Minn. We service well our core market of Minnesota and the surrounding states with our own fleet of NWS trucks. We also parcel and drop-ship nationwide.
RV PRO: Do you have any plans to expand your territory across the United States?
Smith: Yes! That's one of the exciting things that attracted me to this business. We are actively exploring options to expand with more locations, evaluating both organic and inorganic opportunities. We'd like to take our service model, a high-service, relationship-driven model, to customers in both RV and marine and expand that geographically. We think it's a recipe for success that we can translate to other parts of the country.
RV PRO: To what extent are your RV and marine customers similar? And to what extent are they different?
Smith: Both RV and marine channels are serviced through a combination of dealer net- works and some degree of eCommerce. We support dealers outfitting new RVs and boats, as well as their aftermarket applications. Service is critical in both RV and marine, and we strive to have the right products, on time, when the consumer needs them. Both industries continue to release exciting new technologies and innovations, which we focus on stocking and supporting our supplier partners to market.
RV PRO: Northern Wholesale had a show for its marine dealers recently. How did that go?
Smith: Our marine show in September was a huge success. We held the show in-person and had a virtual option for people who could not, or chose not to, attend. But the overwhelming reaction was, 'Yes, let's get back in-person. We've missed this.' We had a strong turnout and featured a number of new products and technologies. We have our RV show coming up in December and are expecting over 400 people and 120 vendors. We believe dealers want to get out and see what's new, visit with their peers, and secure orders for next year.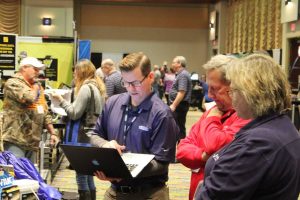 RV PRO: Will Northern Wholesale be doing anything new at its RV show?
Smith: We will continue to build on the success we've had in the past but with a bit more in technology. We've launched an online portal where customers can see what's new before the show, decide what they want to see, schedule meetings and place orders. We had this technology for the last couple of years, but we have continuously improved it. We are opening the online portal a month early so dealers can get a running start before the show.
We got a lot of feedback at the marine show that the show was more informative because they didn't have to run around placing orders during show. We've also added a couple of large screens where vendors can market their products and show training videos. We will also offer a virtual component as long as COVID and safety is a concern. We need to cater to those customers and vendors that are not able to join the show in person.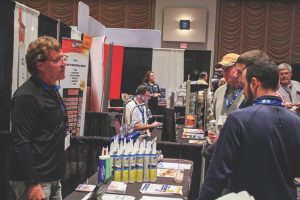 RV PRO: There has been a lot of talk about supply chain issues in the industry. Can you share Northern Wholesale's coping strategies?
Smith: Coping with supply chain disruptions comes down to a few big buckets. One is communication. Every day, we are talking to customers, industry professionals and suppliers to get feedback on what they're seeing. With high demand and supply chain disruptions, we need to plan better. I lump communication into forecasting and demand planning. We are smarter when we work together. Our dealers see things firsthand. They know how many RVs they're getting in. They know what the aftermarket demand is. They know what the traffic looks like. They know what products are in demand. The more we can communicate with them, the smarter we'll be.
We are also investing in inventory so we can weather unexpected delays and service demand. This has been especially important over the last year where we have seen blank sailings, canals blocked, chip shortages, natural disasters and labor shortages. We recognize the best way we can win business and keep the market moving is to do everything we can to have product available.
When supply chains throw you a curve ball, you have to react. We're paying premiums for containers overseas and expediting domestic shipments. We will get in a truck and drive across town to pick up product so we can get it to a customer in need. We will even send out someone on a late night run so a dealer has product first thing in the morning. Do the extraordinary in the spirit of customer service. You may not be able to do that 100 percent of the time, but these aren't normal times. So, go out of your way to service the customer because it's the right thing to do.
RV PRO: Do you have any sense of when supply chain issues might be resolved?
Smith: That's the trillion-dollar question. To be honest, six months ago, I would have said that things should normalize by the end of the year. Now I think we will see some supply chain challenges well into 2023. The real answer depends on recovery in a number of areas, including labor shortages, container capacity, chip production and trade agreements. Recovery also depends on consumer demand for RVs and accessory products. I hope to see strong demand continue in our markets, as people continue to enjoy the outdoors and spending time with friends and family. The pandemic opened people's eyes to a new way of living. Maybe we won't see the boom we saw in late 2020 and throughout 2021, but it will reach a new plateau where people spend more time and money outdoors than before the pandemic.
RV PRO: In 2019, Northern Wholesale beat out several larger distributors to be recognized as Distributor of the Year at the RVIA Aftermarket Conference. That was prior to your arrival, but do you have any thoughts as to what contributed to Northern receiving that award?
Smith: Our culture, the relationships we have with dealers and manufacturers, our exemplary service and our reputation for being a trustworthy and a dependable partner contributed to this award. Our culture is one of the best I've seen in my career in regard to customer service and accountability. Our team will always go out of their way to do the right thing for customers. Relationships and dependability go a long way to earn and maintain trust and loyalty. When a business becomes more transactional, and forgets relationships, it becomes cold and rigid. But everybody here knows what pays the bills, and that's people enjoying the outdoors and having the parts, repairs, and new toys they need. We are a critical part of that process, and we will continue to operate with this as our driver.
RV PRO: Are there specific short- or medium-term goals for Northern moving forward? And if so, what are they?
Smith: There are a few strategic priorities for us right now. One is to continue to provide world-class service for our customers. We are doing this with increased inventory levels, communication and demand planning tools. Next is expansion. We strive to service an expanded geography with more products, getting closer to customers to serve them better. Finally, we plan to invest in new tools and processes to service our growth. This includes investments in automation, demand planning, marketing, digitization and training. As we mentioned before, this is an exciting time to be in the RV market, and an exciting time to be at Northern Wholesale Supply!