Features
Q&A with ORR's Jessica (Wahl) Turner
The executive director of the Outdoor Recreation Roundtable discusses how the organization helped advance outdoor recreation during the pandemic and its plans for the future.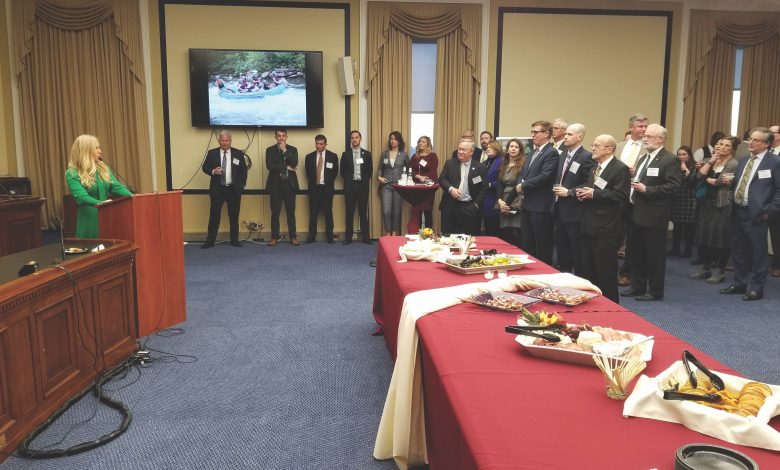 The Outdoor Recreation Roundtable (ORR) – the nation's leading coalition of outdoor recreation trade associations – promoted economic growth and outdoor recreation, even in the throes of a global pandemic in 2020.
The organization celebrated the wins of a challenging year where governors closed parks and businesses to safeguard citizen health in its 2020 annual report. That report also outlines how the industry came together in novel ways to pass The Great American Outdoors Act – the most significant piece of recreation legislation in decades – and how ORR ensured COVID relief measures helped the seasonal businesses it represents.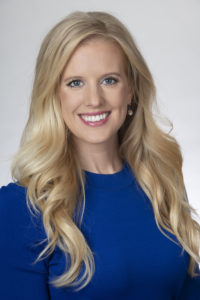 In 2020, the coalition of 33 member associations – including the RV Dealers Association, the RV Industry Association and the National Association of RV Parks and Campgrounds – also provided grants to support rural communities' transitions to outdoor recreation economies, and surveyed the industry to create a list of 200 recreation projects needing Land and Water Conservation Funding (LWCF).
ORR provided a new recreation agenda to the Biden Administration in December, meeting with transition officials to highlight outdoor recreation's importance to the nation's economy and citizens. The agenda meets the objectives of the Biden Administration's four pillars: economic recovery, COVID-19, racial equity and climate change.
At the helm through these changes was Jessica (Wahl) Turner, ORR's executive director, who entered 2021 with wisdom gained from the past year and a wealth of energy and enthusiasm for the year ahead.
RV PRO caught up with Turner to talk about ORR's recent achievements and to learn how the organization plans to advance the $788 billion recreation industry that employs 5.2 million Americans in 2021.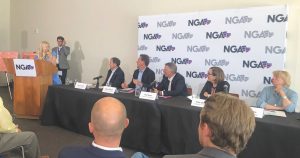 RV PRO: What brought you to the top position at ORR?
Turner: I grew up loving the outdoors and spending a lot of time outside. I worked in the Office of the Secretary for the Department of the Interior under the Obama Administration. In that role, I linked people to outdoor experiences. It was pretty eye-opening to learn that many people lack outdoor experiences and how transformational outdoor experiences can be.
I became passionate about connecting people to places we were protecting in the Department of the Interior. This passion led to a role as government affairs manager for the Outdoor Industry Association, where I worked for six years lobbying on recreation and conservation issues. My public and private sector and nonprofit background in the outdoor industry led me to ORR, which ended up being a perfect fit.
RV PRO: What transformational experience drives your work?
Turner: When working with Los Angeles youth, I asked them if they liked the beach or the mountains and encountered blank stares. These children had never been to the mountains or the beach – though both were within a 20-minute drive.
I work to solve this problem professionally and personally. We have all these great outdoor spaces. But if the people who need them cannot access them, then what are we doing this for?
We have a long way to go. There's a great study we (ORR) brought up a lot in our conversations with members of Congress during the pandemic. The research shows 100 million citizens lack access to parks or green spaces.
RV PRO: How did this discovery help the passage of the Great American Outdoors Act?
Turner: There's an inequity, not just in access to parks, but in how those parks look. COVID-19 highlighted these issues, which had been percolating for many generations. People need green spaces, and that helped drive the passage of the Great American Outdoors Act.
RV PRO: The pandemic presented many challenges, but the RV and outdoors industry experienced record growth. How did ORR help members deal with challenges and opportunities in 2020?
Turner: In the early months there was no playbook, so ORR provided a network for sharing ideas and best practices. Every state had different manufacturing laws and followed different rules for staying open and different health guidelines. The rules changed daily, and trade shows went virtual. ORR shared how people were changing their conferences – how they were dealing with impacted revenue models, and best practices. ORR kept the industry connected.
RV PRO: How did ORR achieve the Holy Grail – the passage of the Great American Outdoors Act – during a national government shutdown?
Turner: We promoted the legislation by showing that businesses needed to open, and people needed places to get outside, get healthy, and get Vitamin D.
We showed people were not spreading the virus outdoors. And we demonstrated that passing the Act would help us stay in business, help these places remain protected, and restore community access for many years.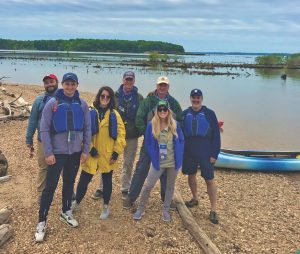 RV PRO: How will the Great American Outdoors Act spur rural development and create greater equity?
Turner: The Act has two major components: fully and permanently funding the Land and Water Conservation Fund at $900 million per year and providing $9.5 billion over five years to address a maintenance backlog at American national parks. The two go hand-in-hand.
The maintenance piece gives us the business certainty to invest in a park, gateway area, or private campground because a road will be fixed, or a boat launch installed. Water quality, roads and bridges impact how people experience the outdoors. If people have a bad experience or encounter inadequate infrastructure, they will not come back; they will go to Disney next year.
We want them to keep going to the outdoors. We need to talk about the size of RVs and what's needed in campgrounds to accommodate RV owners. And we must talk about electric vehicles and charging stations, mountain bikes and horses. All that loops into how we can provide a better experience – an experience that is better for visitors, better for business, and better for outdoor recreation.
RV PRO: How did ORR help struggling outdoor businesses access the Paycheck Protection Program (PPP) in 2020?
Turner: Outdoor businesses struggled with the Paycheck Protection Program (PPP). It did not align with outdoor recreation, especially seasonal work. We worked through that together. We considered what would help businesses the most and the common denominator we should push for. We met with impacted groups and drafted language that we sent to Congress to change the legislation. We proposed fixes to the CARES Act to ensure outdoor businesses were eligible to receive loan forgiveness. In the second CARES Act, the administration changed the PPP program so outdoor businesses could access the funds.
Associations also struggled. They didn't receive government support to stay afloat. They lost their trade shows and conferences, and members could not pay their dues. We lobbied to make nonprofits eligible for PPP benefits, too.
We were a voice for the entire recreation community that said: 'Here's the things these businesses need to stay afloat.' And if they don't stay afloat, 'Here's the impact you can expect.' We surveyed members in partnership with the Oregon State University Outdoor Recreation Economic Initiative to track and quantify industry disruptions and economic impacts.
RV PRO: How did ORR help struggling outdoors businesses at the state level?
Turner: We also looked at the increased demand for outdoor resources and how to get people outside responsibly. We developed outside messaging that our members could use with their brands so that they had a collective business voice that got things done. We advocated for our members at the federal level and with state governors. We changed their minds about restricting recreation and shared best practices to safeguard health.
RV PRO: How does ORR work with RV manufacturers and dealers?
Turner: RVIA, RVDA and ARVC executives are on our board to keep us connected to those industries. Their teams are on our committees, including our government affairs committee and state committee. We are constantly working to see what they need and to make sure it aligns with the work we do. As partners, we can talk about what the RV industry needs in terms of infrastructure, what the next five or 10 years look like, and what RV consumers will need. This ensures we don't just fix up places to today's standards, but always look ahead.
RV PRO: What accomplishments are you most proud of over the past year?
Turner: We developed a collective voice that helped us get the Great American Outdoors Act passed. It is the biggest piece of outdoors and recreation legislation Congress has ever passed, and we achieved that during a pandemic. That's something to be proud of. It shows that the power of our voice and that the power of recreation resonates, even during an exceedingly difficult time.
RV PRO: What challenges and opportunities do you see for 2021?
Turner: Oddly enough, the great successes we had in 2020 might be a hinderance in 2021. I'm hearing from a lot of groups that the outdoor industry got so much done, it's time to focus on our sector. We've never heard that before. We were never in the sector that people looked to us and asked: 'How did you get all those things?'
I hear that now from sectors with much more powerful and bigger lobby shops. They say, 'You just got a big chunk of money.' We need to fight that.
We must remind everyone that we didn't get money for a very long time, there's a huge backlog of work, and we drive the economy. When you're talking about the economy and jobs, we must take care of recreation. We saw an uptick in outdoor recreation in 2020, but we must work to keep people coming back.
RV PRO: What can people expect from ORR in 2021?
Turner: 2021 will be a big strategic planning year, both internally and externally. ORR turns three years old this year and had a three-year strategic plan. We will plan out the next three to five years.
Because we have a new Administration, we won't see a ton of policy moving. We will keep meeting with new agency members and their teams to make sure they understand outdoor recreation's importance. We already rolled out a Rural Development Toolkit that touches every type of rural development.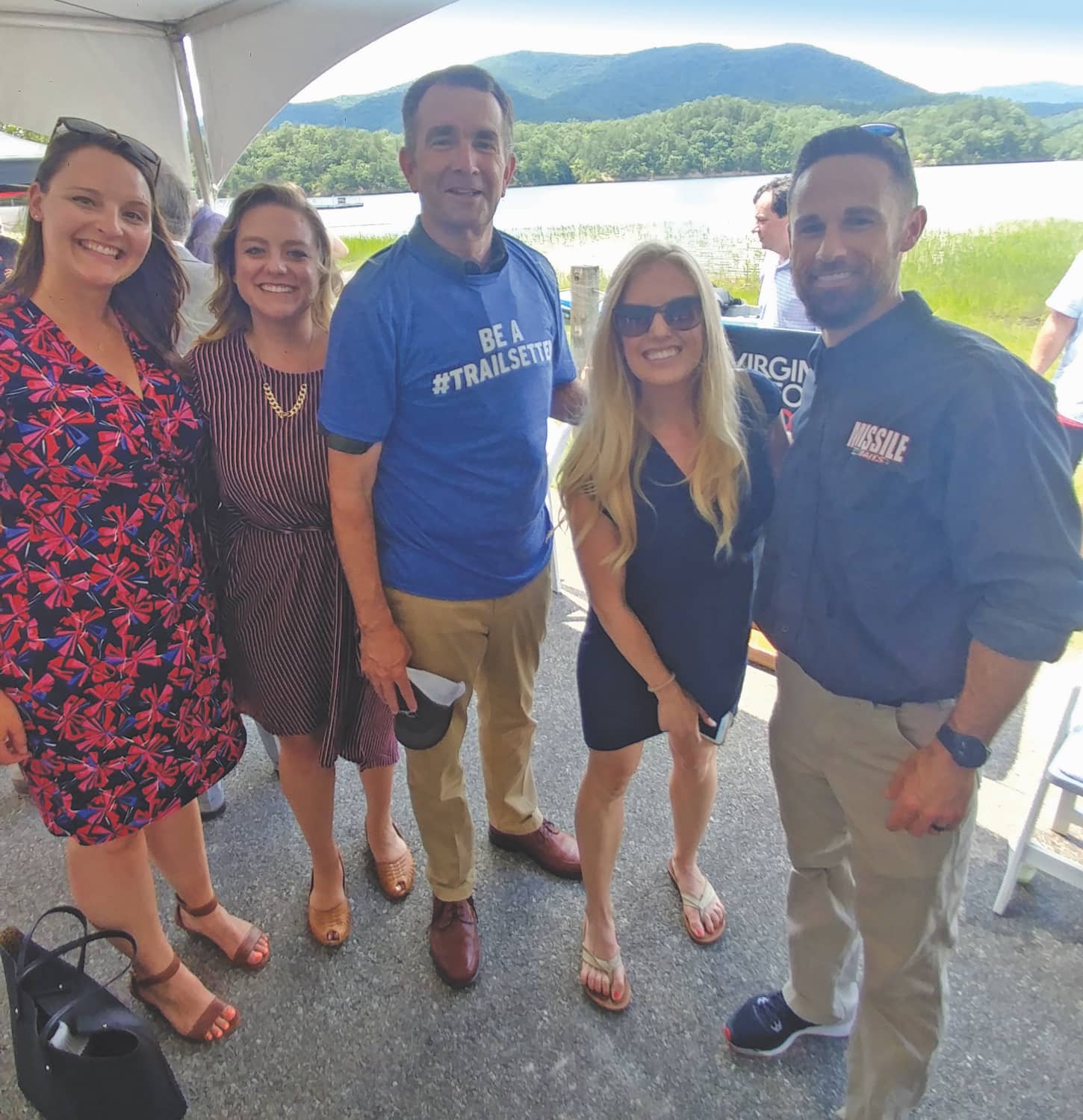 You can see the digital version of our "Women of the RV Industry" in May's print edition starting here.
You can hear a special" Women of the RV Industry" In Tow with RV PRO podcast by clicking here.