Features
RECT Repair: Getting Time Back on Your Side
The longtime elephant in the room for the industry – the length of Repair Event Cycle Time – is being addressed on many fronts.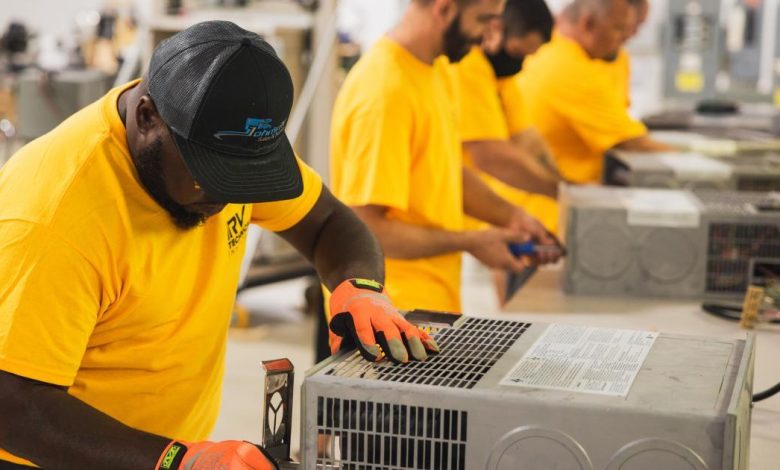 While the issue of Repair Event Cycle Time (RECT) has plagued the industry since its inception, part of the problem with long RECT times has been the inability to measure and track RECT on a dealership level and larger regional and national levels.
"It was one of those things where there weren't any legacy systems," says Garry Enyart, former director of RV Business at Cummins and former chairman of the RV Technical Institute (RVTI). He's also the person who introduced the term RECT to the industry.
So, Enyart got to work developing a process, beginning with a definition.
The RVTI defines RECT as "the time when the customer engages with the service writer and 'hands over' their RV to the servicing entity and the time when the repaired unit is available for the customer to pick up their RV."
Creating a Measurable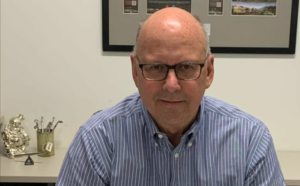 In late 2017, Enyart launched a Six Sigma project, which is a set of process improvement tools used to identify problems and steps to take action and solve those problems, to tackle RECT.
"We brought together a broad spectrum of industry leaders and held meetings once a week for six months. That's how the term RECT came to be. It's a term Cummins used in their service centers across the globe," Enyart says.
Throughout this process, the group discovered some key components that impact RECT: brand, technical support, product quality, part identification system, parts stock, part lead-time/ commodity type, warranty process, dealer training, diagnostic tools and preseason inspection.
What the group found is that RECT is measurable and can be tracked to reflect improvement or areas needing focus. The group also found that the importance of RECT has broad industry acceptance as a necessary initiative to gain and retain today's discriminating consumer.
"We found there were no tools to keep track of RECT. There were no dashboards, data wasn't being tracked or captured to try to find out what was going on, so that was an output of the project. There are now dealer management systems – IDK, CDK Lightspeed and Mobility – that have dashboards and tools for dealers.
Finding Good Help
A major impediment to improving RECT and overall dealership function was the lack of qualified RV technicians and the ability to retain them.
"One of the success stories of the RV industry is the entrepreneurial spirit that pervades it. You have the ability to start and be very successful without a lot of guardrails. A lot of prior technicians grew up wrenching, and as that era begins to retire or exit, we do not have
a backfill of talent coming in," says Curtis Hemmeler, executive director for RVTI and senior vice president of operations for RVIA. "Not only do we not have the backfill or talent, we needed a structuralized program similar to ASC, which in auto is the gold standard of training and certification. It's recognized nationally, if not globally, and contributes greatly to the ability to speed up RECT and parts availability. Two big drivers that result in improved RECT."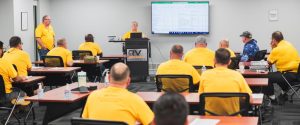 Hemmeler says a primary issue with RECT has always been the ability to quickly identify and procure parts for repairs, as well as diagnosing the problem correctly.
"That was the primary impetus for us focusing on this. We started to refocus and had the committee on excellence back in 2006 and 2007 prior to the recession," Hemmeler says. "It's natural to think you go straight from auto tech to RV tech, but it's actually more carpenters and tradesman who become RV technicians. An RV is really a house on wheels, so it needs people who know all the systems that can typically be found in a home."
Hemmeler says the greatest change to recruiting RV technicians has been the heavy emphasis on industry-wide training. RVTI and RECT have created key metrics and the first standardized, professionalized institute that is created and committed to training and certifying RV technicians of its kind.
OEMs Stepping Up
Hemmeler says the industry is joining together and making efforts to improve RECT.
"We have all the leaders and dealers with us. That's what is exciting to me. Over the last two years everyone has started working on things. It's become a journey for each individual company. They've all stepped up and you will see a variety of announcements, from Jayco tracking RECT for their dealers to others adding service centers, service bays and more," Hemmeler says.
For instance, Hemmeler says Grand Design just built a new service center in Elkhart, Indiana.
"It's magnificent. There are many others following their lead and acting. And they're doing it in light of a potential slowdown coming. Not like the recession of 2007, 2008, 2009 and 2010, but still a potential slowdown," he says.
OEMs like Jayco will send their dealers units to practice and replace a sidewall or put a new roof on. During a time of slow down, dealers have decided to put a bigger focus on service. More than 10,000 people trained in RVTI's program during the last two years, resulting in units getting fixed faster.
"We're not eating the elephant in one way. It's being eaten in many different ways. We've improved technician training, put price points on certification so even an RVer can afford to learn to do things and we have this mobile tech group that continues to grow immensely. We're attacking it from every angle. RVTI is a catalyst for making sure information is available to folks who want to invest in it and it's done in a standardized way," Hemmeler says.
Raising Awareness
"The main thing is awareness of the issue. It starts with a discussion at the dealership. We run into some dealerships who say they talk about RECT every Monday morning as a standing item on their staff meeting agenda where they analyze these RECT reports and see how they can get better. Not everybody does that," Enyart says. "We have a newsletter
coming out to raise awareness. Next year we'll be doing some regional training including all of the DMS providers. Whoever wants to be involved to share best practices and discuss what we as an industry can do to continue to improve."
Hemmeler says the need for awareness of RECT and training qualified and capable RV technicians has gained momentous industry support.
"A good example of the industry support behind this initiative is the fact that we're utilizing and subsidizing a good portion of funding internally and with RVDA, RVTA and Go RVing. Funds that were used for marketing for Go RVing in the past are now being used on the training side of things," Hemmeler says. "We're making accessibility easier for technician students by providing online, hybrid and e-learning partners across the country. Accessibility is there. Affordability is there. We have our newsletters providing examples and stimulating conversation. At the end of the day, it's about improving the end user's experience."