Features
REDARC Releases New Tow-Pro Merchandising for Retailers
Sponsored by REDARC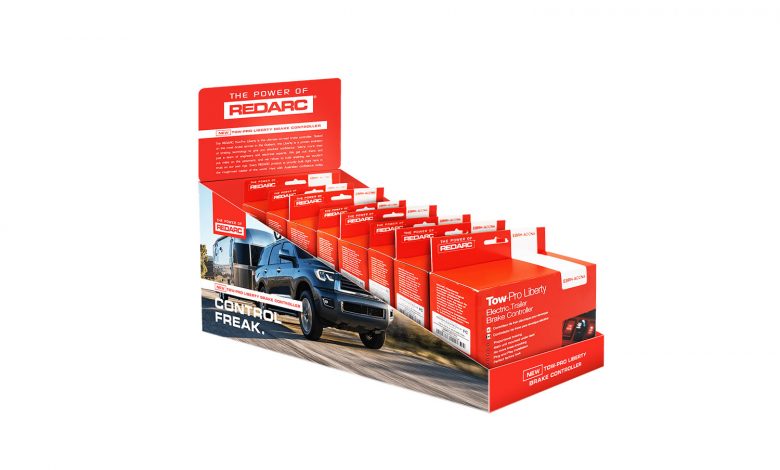 New from REDARC this month is its range of merchandising retail displays for RV dealers and automotive retailers to assist in the sale of the Tow-Pro electric trailer brake controllers and accessories.
The new Tow-Pro retail program includes stickers, floor decals, shelf talkers, a floor freestanding shelf, countertop displays and mats, and a Tow-Pro demo display.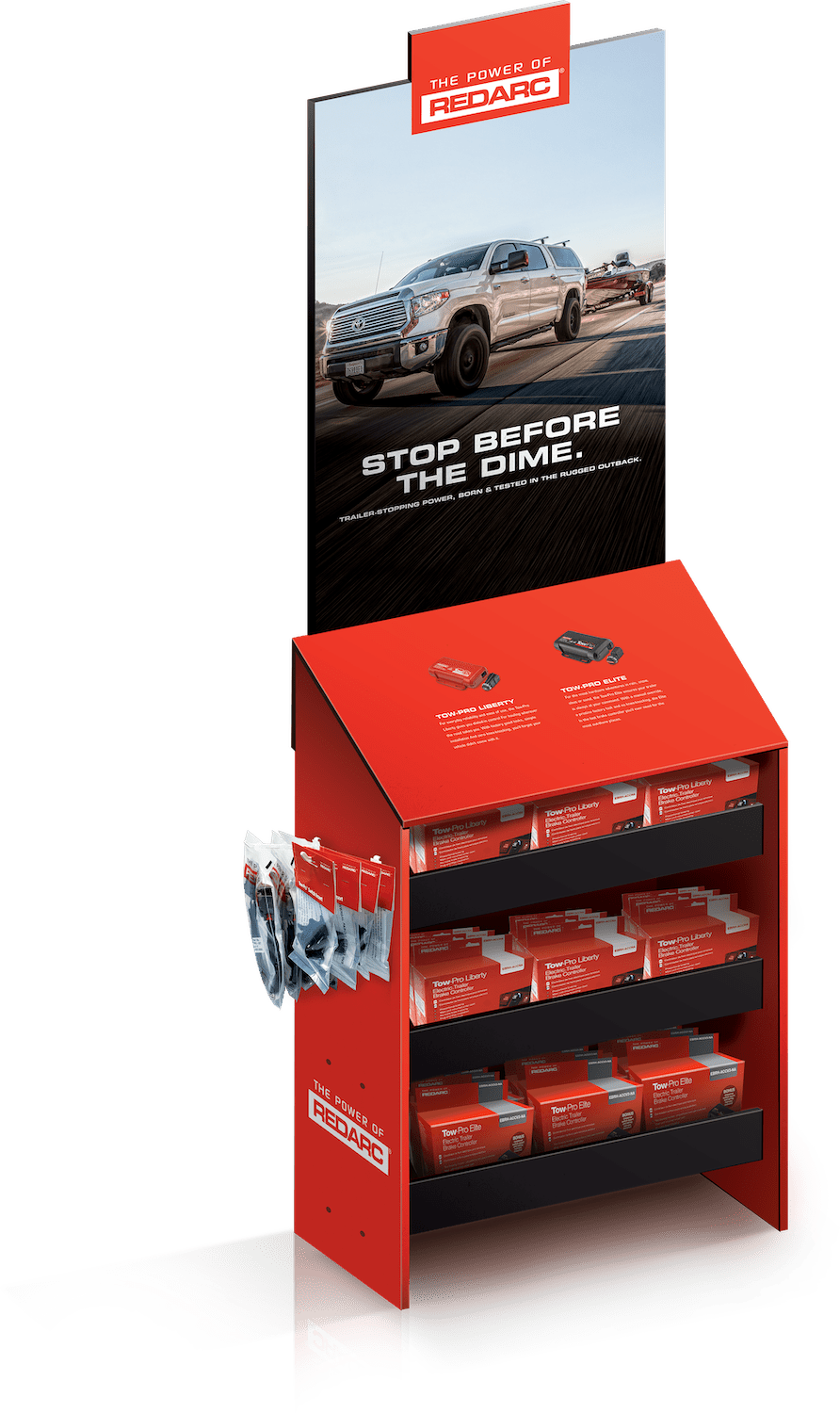 The Tow-Pro Liberty electric trailer brake controller was released exclusively to the U.S. and Canadian markets in August 2020 and has already proven to be a great success. The development of the product came following feedback for an easy to use, reliable, yet affordable trailer brake controller suitable for everyday towing.
The Tow-Pro Liberty was the second REDARC brake controller to enter the market following the release of the SEMA Global Media Award-winning Tow-Pro Elite which offers both 'Proportional Mode' (inertia sensing) for highway conditions and the all-terrain 'User Controlled Mode'.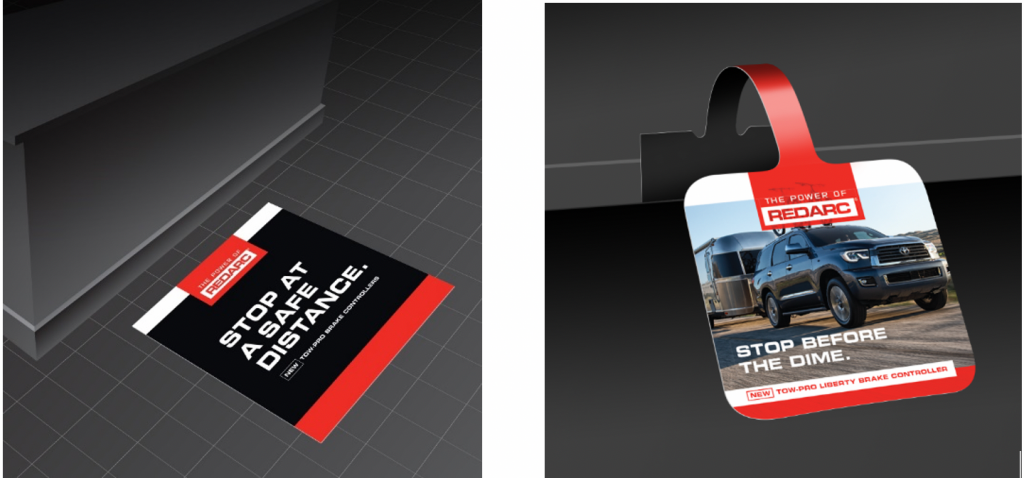 REDARC aims to not only use the new merchandising to help display the new Tow-Pro Liberty in conjunction with the Tow-Pro Elite within retail stores but to create conversations between distributors and customers as to why REDARC is the expert's choice.
Each creation listed in the merchandising guide was designed to both inspire and visually inform customers in the use and key benefits of the Tow-Pro units.
TORTURE TESTED. EASY INSTALL. FACTORY LOOK.

Offers for stockists include:
Free Countertop Display (PK87) with the purchase of 8 Tow-Pro Liberty.
Free Floor Freestanding Display (DISP14) with purchase of 36 Tow-Pro.
Fits up to 45 Tow-Pro Liberty units. Includes 4 hooks on sides for Tow-Pro accessories TPSIXX & TPHXX
Free Countertop Working Demonstration Display (DISPLAY-TP13) FREE with the purchase of 5 Tow-Pro Elite or 8 Tow Pro Liberty.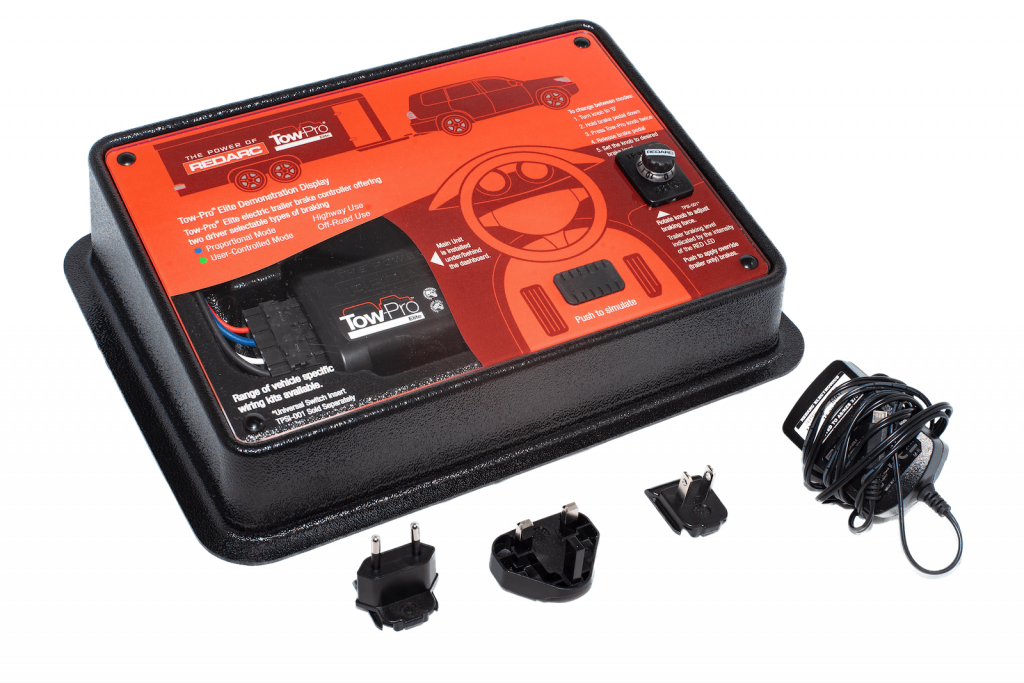 REDARC products are available via Keystone Automotive, NTP-STAG, Link Trailer Parts, Transamerican Wholesale, DSI, and etrailer.com.
To find out more and order any of these REDARC Tow-Pro retail displays, visit www.redarcelectronics.com/pages/pos