Features
Rex & Sons' Success Built on Work Ethic, Adapting to Changing Market
By focusing on nurturing client relationships and educating customers, the Wilmington, North Carolina-based dealership cultivates a passion for RV life.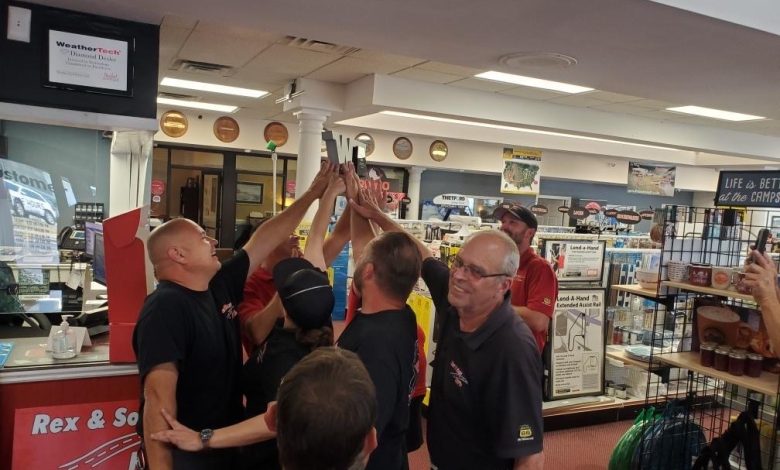 Life's a journey, and Travis and Jonathan Creech from Rex & Sons RV in Wilmington, North Carolina, aim to help their customers enjoy it.
Rex & Sons is a full-service RV dealership, specializing in new and used Class A, B and C motorhomes, and lite and ultra-lite travel trailers. The company also offers RV service and rentals, and sells RV camper parts.
Learning how to cultivate customer relationships has been a key part of the company's growth strategy. In its 25 years in business, Rex & Sons has seen many changes in its customer demographic and has continued to adapt to grow.
The Creeches feel that by providing the right customer education and building lifelong client relationships – from RV rentals to sales to service and beyond – they can continue to drive Rex & Sons RV forward.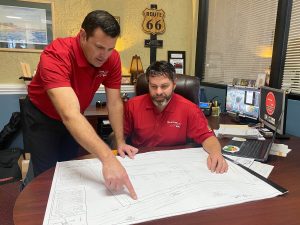 The Changing RV Customer
Rex & Sons RV was founded in 1997. Travis and Jonathan's father, Rex, had a corporate career and decided he needed a lifestyle change.
"He wanted to do something that we could experience all together as a family," Travis says. "Our uncle was in the camper business, and we remembered our grandfather had a Winnebago motor home when we were younger, so we decided to explore this opportunity."
They started the business with a few used pieces and then got into new lines, trying different things, including pop-ups, truck campers, diesel campers and destination campers. The business took off.
"Once you get the bug of RVing on any level, you meet diverse types of people and you see how cool the experience is," Travis says. "We wanted to be a positive influence in the market, educated ourselves on the industry and went from there."
Today, the company carries brands including Coachmen, InTech RV, Venture RV, Class B Winnebago, Class C Winnebago, Class A Winnebago, Palomino and Winnebago Towables.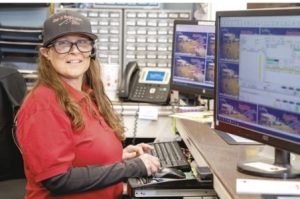 The company's customer base started with the 55-plus demographic, but over their 25 years in business, they've noticed some changes in RV buyers. People in their 20s and 30s, for instance, have been coming into Rex & Sons with memories of RV trips as children and a desire to recreate that experience for their family, putting technology on hold to embrace the open road.
The COVID-19 pandemic and the recent real estate market changes have been big drivers in customer shifts as well.
"People learned they wanted to bring the family together and unplug, and they find an RV is the best way to do that," Jonathan says. "Other customers gained the freedom to work remotely, and RVs enabled them to see the country at the same time."
Customers also include people with jobs like traveling nurses and bridge builders who use RVs to take them from one job stint to the next as more convenient solutions than having permanent homes.
Most recently, people were capitalizing on the real estate market and spending their home sale profits to finally achieve their dreams of owning RVs, the Creeches said.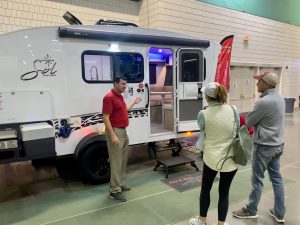 To market to their customers, Rex & Sons builds local relationships and belongs to the Route 66 RV Network and the North Carolina RV Dealers Association. Travis is currently on the NCRVDA board of directors and Rex was a previous association president. Travis also serves the industry as an at-large delegate for the national RVDA.
The company is also involved in embracing the growing diversity of customers who are looking to enjoy life in an RV. They recently partnered with Black Folks Camp Too to help educate diverse communities on the benefits of camping.
No matter who comes into Rex & Sons, the process to build that customer relationship is the same.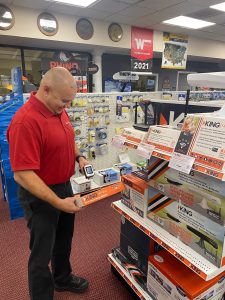 "We talk to people at a community event and have a conversation about RVing and what kind of travel their family is into," Travis explains. "Sometimes people start by renting an RV to see what the experience is like, and they fall in love with it from there. Other times, they want to dive right in."
Rex & Sons firmly believes in educating the customer fully, so they understand the maintenance involved in owning and operating an RV. The Creeches believe this will lead to a longer-lasting and positive relationship with the purchase.
"We're in this relationship for the long haul – everything from renting to buying to upgrading to servicing and even helping them sell it later in life when they no longer need an RV," Travis explains.
Tackling One Challenge at a Time
Today's biggest challenge for Rex & Sons is inflation. Whether it's a replacement part or a piece of the RV manufacturing process, inflation is happening in every area of the business.
"We're trying to absorb what we can," Jonathan explains. But in some cases, such as with the overproduction of travel-trailers that happened recently, right-sizing that inventory will be a big challenge for the company over the next four to six months.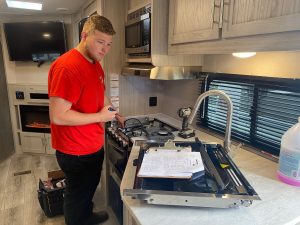 "We want to throttle back here and just move the product; this is not a museum, after all," he says. "The motorized shortage is helping us stay in line."
The brothers are also dialing in their supplier partners to limit further supply chain struggles.
Rising interest rates are also challenging as banks tighten up.
"When rates were historically low, we had more room to negotiate, but now our margins are thinner," Jonathan says. "We keep fighting for the customer and fighting for interest rates."
Customers are adapting, too, by offering more money down or paying cash to get the deal and payment that works best for them.
"Since their money isn't performing like it used to, they have cash that they want to use now," Jonathan adds.
Rex & Sons employs 12 people currently, and is adding a technician this year, as well as a customer service team member later in the year. In 2021, "we've tried to focus on training to certify our technicians and cross-train all of our team members," Travis says.
Growing the Service Side of the Shop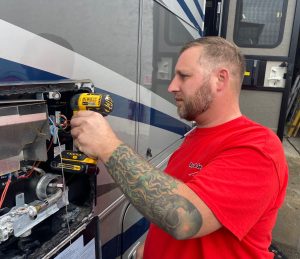 To grow their business, Rex & Sons secured 7 acres with plans to build eight service bays 10 miles from their current facility, which is only 1.14 acres.
"We turn down more work than we accept on the service side because we don't have the time or manpower to handle it," Travis says. "A lot of dealerships don't do service and some service only what they sell, so we see an opportunity here. People need good experiences. The ideal service plan is to educate customers on ownership and how to properly use the units and take care of them."
Rex & Sons recommends quarterly checkups on RVs to keep them running smoothly.
"We give our customers discounts on parts and accessories and provide courtesy checks as well, particularly on seals and roofs, which tend to get neglected," Travis says. "We like the idea of growing our service business because it builds that customer relationship, and this heated shop and state-of-the-art facility can really help us get there."
Rex & Sons had $8.5 million in revenue in 2020, and that grew to $10.5 million in 2021 and $11.5 million in 2022. Winning the Winnebago Flying W award for overall service two years in a row, which is based off random customer survey responses, has given them the confirmation that their sales approach is working.
"Just like when you're traveling on the highway, there's a time when you put your vehicle in cruise control, a time when you accelerate and a time when you decelerate," Travis says. "We're going to keep staying in our lane and doing what we do best and keep treating people right and embracing the work ethic our dad instilled in us, so we can all enjoy life's journey together."