Features
Rise of the Multi-Cultural Camper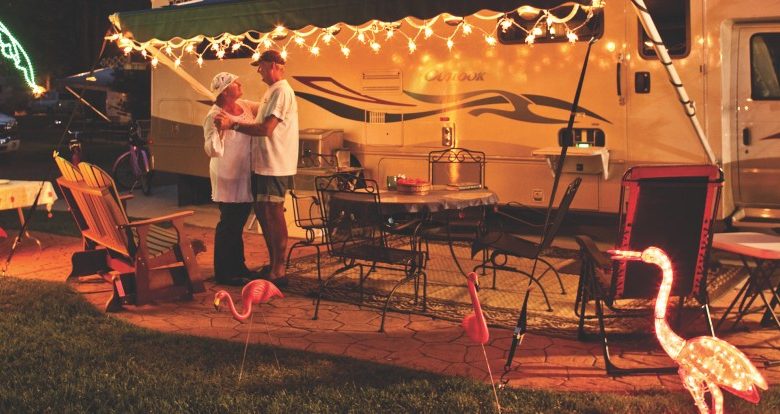 This article is from our older website archives. Some content may not be formatted or attributed properly. Please
Contact Us
if you feel it needs to be corrected. Thank you.
Some 6 million new North American households have adopted the camping lifestyle since 2014 – and those new campers are trending younger and are increasingly multi-cultural.
Those are some of the key takeaways from the 2018 North American Camping Report, conducted by Cairn Consulting Group and sponsored by KOA. Other trends identified by the report include a rise in peer-to-peer RV sharing, an uptick in interest in truck campers, and an increased interest by African-Americans in owning motorhomes.
Be sure to read this story and more in the June 2018 issue of RV PRO.
KOA President Toby O'Rourke says the report's findings are positive for the entire RV industry – not just campgrounds.
"We've seen really great growth and strong increases in people camping every year, with a 20 percent increase since 2014. (Some) 38 million households camp every year and people are camping more frequently – three times or more a year. It's a positive for everyone in the industry," O'Rourke says.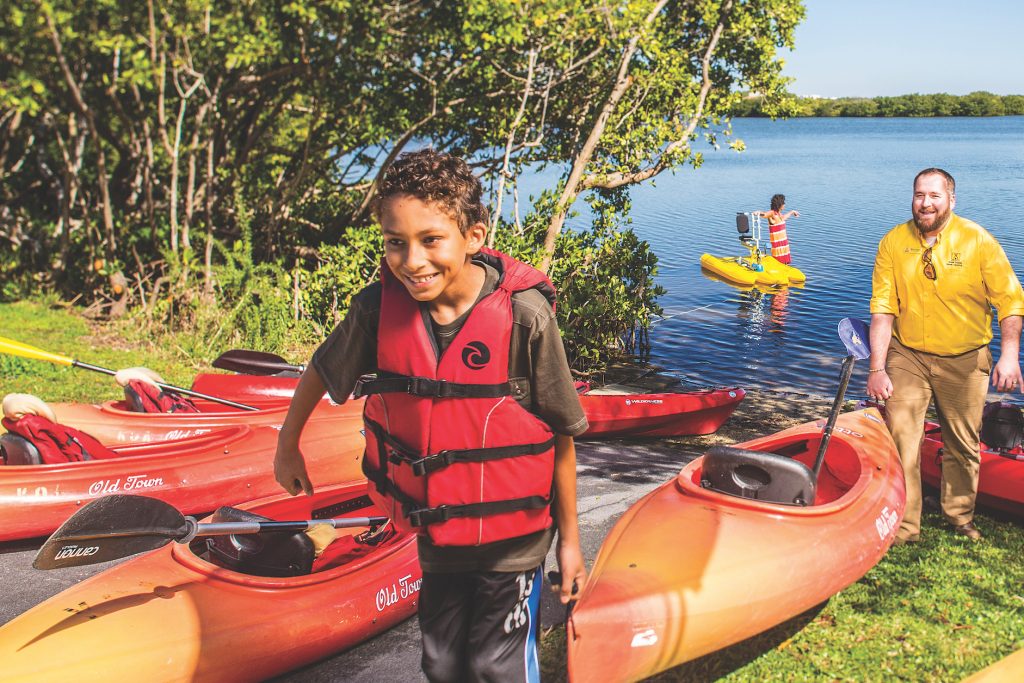 In 2017 alone, there was an increase of 2.6 million camper households in the U.S., according to the report. Meanwhile, 45 percent of all campers surveyed say they plan to increase camping trips this year.
Younger, More Diverse Campers
In spotlighting the trend toward younger campers, O'Rourke notes that Millennials (those born between 1982 and 1997) now comprise the largest segment of campers, at 40 percent. Combined with Gen Xers (those born between 1965 and 1982), the two groups make up 75 percent of all households.
"Millennials are definitely driving changes we're seeing in our campgrounds. Also, there's a lot more diversity coming in. Looking at new campers that came in last year, more than half of them are multi-cultural. African-Americans and RVing in particular is pretty interesting to us," O'Rourke says.
The report found that African-Americans are more likely than other campers to have tried out an RV or would like to purchase an RV. Nearly one-third of African-American campers say they would like to purchase an RV or become full-timers, compared to 15 percent of campers overall. African-Americans also tried camping in a motorhome in far higher percentages, at 24 percent, compared to just 9 percent of all other campers.
O'Rourke says she can't say for sure the cause behind the rise in multi-cultural campers, but did say social media influencers like Outdoor Afro, an organization working to connect African- Americans with the outdoors, and Soulful RV Family, a blog chronicling the travels of an African-American family full-time RVing, have probably helped to create interest and show how possible it is to get out and camp. She adds that the Go RVing campaign has done a lot of work in targeting African-Americans with media advertisements.
Another surprising finding was the increase of Hispanic Millennial campers, at 33 percent.
"It's pretty interesting that Hispanics are really coming out in higher numbers to camp," O'Rourke says.
To help build on that trend, O'Rourke says KOA is working with the Hispanic arm of its public relations agency and just finished a Hispanic radio blitz.
"We're continuing to reach out to that demographic. It's one that will continue to grow," she says.
Meanwhile, the Asian demographic also proved to be interesting in that 45 percent of Asian-Americans who camp started doing so in the past few years, according to O'Rourke. The report found that Asian-Americans now comprise 17 percent of new camper households, which is three times what would be expected in the general population.
Survey Says: Teens Like to Camp
There's even better news about the future generations of campers and potential RV owners. Teenagers – who are notorious for being unenthused about most family activities – responded positively to camping, even more so than their parents thought. Some 62 percent of teenagers surveyed say they were very enthusiastic about camping.
"We were really excited about that," O'Rourke says. "The data has been consistent both years. I think last year we asked specifically: If you took away technology, would they still want to camp, and they say, 'yes.'
"Teens say they like to see their parents relax, clear their minds, reduce stress and have family time. They say they plan to camp when they have families of their own.
"I think, in reality, it's that people think teenagers are connected all the time – and probably are – but the Millennials for the first time are almost viewing technology as a distraction, and that's starting to play back in younger generations.
"The camping/RV industry has a good opportunity to talk to them and be in the channels the teens are," she adds. "For example, in our world, the campground side, there are a lot of ways we can engage them onsite and form these relationships that make them want to come back."
RV Sharing on the Rise
Peer-to-peer RV sharing is a relatively new concept through sites like Outdoorsy and RV Share, but O'Rourke says it's a market that's rising.
"We expect it to continue to grow, but beyond that, it's introducing people to RVing that haven't done it before. Whether they're renting from Cruise America or Outdoorsy, that's a major takeaway."
She says the insights from the report paralleled what KOA found last year: That about four in 10 RVers don't own their RV, with a quarter borrowing from family and friends. O'Rourke says KOA sees the value in peer-to-peer RV sharing, even forming a marketing relationship with Outdoorsy.
Michael Gast, vice president of communications for KOA, says the rise in peer-to-peer sharing is a natural result of inventory coming out of the Great Recession.
"Because of it, they came out with smaller, lightweight RVs," he says. "Whether that's just a chance thing or product it's popular with young campers who aren't going to invest in a 2-ton pickup to tow it and opened up ownership for others."
Campers opting to upgrade or make a new purchase of several types of accommodations have dropped off since 2016, with 57 percent of all camper households stating they would consider an upgrade or purchase, compared to 78 percent in 2016. The only type of accommodation that saw an increase in campers considering as a new purchase was a truck camper.
The report noted, "As campers experience their preferred accommodations, as well as the increased availability of peer-to-peer rentals (and rental companies), younger campers especially may be opting out of high-end purchases."
Can Campgrounds Keep Up?
While the report's findings are overwhelmingly positive for the campground and RV industries, it does raise the question: Where are all of these people going to camp?
"We're now starting to talk about: What does 750,000 units a year look like? At what point do you run out of places to put these?" Gast asks. "It's changed the reservation behavior of people. They're making them a lot earlier now.
"We've backed up opening registrations to January and we've had a crazy amount of advance reservations booked earlier and earlier. We're also seeing new campground development."
Much of that campground development is coming from KOA itself. In the state of Texas alone, one campground just opened and two more are underway.
"It's promising; it speaks to growth and the state of the business," Gast says. "We're seeing more parks being built, which will help with some of this inventory issue. People are trying to buy land and add and modernize sites. It's exciting to see. There are new construction projects all across the country."
O'Rourke says KOA plans to take the findings from this year's North American Camping Report and continue its current strategy. She says KOA is working to extend the outdoor experience beyond the RV and cabin with its patio sites.
"We understand that once you step off that metal step it's not just into dirt and a picnic table. We've trademarked a KOA patio and that's specific terminology around our definition of a patio site, which includes specific square footage, a built-in fire ring and secondary seating other than dining," she says.
KOA will continue moving forward with its brand positioning program and O'Rourke says the campground system is set to have all of its campgrounds branded by 2020.
"It helps set expectations for campers based off what we know people are looking for in a campground. It plays into those requirements," she says. "We're modernizing our parks and continuing our focus on accommodations. A quarter of new campers last year were in accommodations. We continue to get more cabins on parks and expansion of unique accommodations such as canvas tents, tipis and yurts."
KOA also is making an investment in its koa.com website, improving the experience for booking reservations, and also the KOA mobile App.
"We're continuing to invest for good Wi-Fi in our parks and after the experience we have a really thriving social media presence that we think just continues to foster the relationships with people," O'Rourke says.
Trend Spotting
Ultimately, O'Rourke says the impact and power of the North American Camping Report comes with its consistency and ability to identify trends, which is aided by the fact this is the fourth year KOA has sponsored the report.
"With any report, the power comes when you do it year over year in a consistent way, so you can see trends," she says. "We have to do it every year in the same way to see growth or decline trends," she says. "It's fun to be four years in and see how it's taken off.
"If we had only done it once, we might say, 'oh, that can't be true; it's an anomaly in the research,'" she adds. "When we see it four years in a row, we feel more confident saying, 'this is a trend.'"