Features
Riverside RV Supports Travel Trailer To Make-A-Wish Child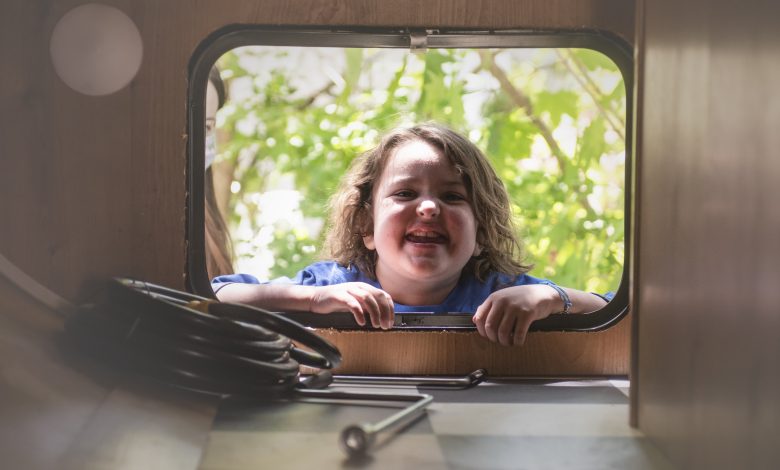 LaGrange, Ind.-based Riverside RV recently partnered with the Make-A-Wish Foundation to make the dream of a little girl battling leukemia come true.
A couple of years ago, Peter and Audrey Art of South Dartmouth, Mass., found themselves in the unthinkable position of hearing their four-year-old daughter, Eleanor, was about to enter into a life-and-death battle against Acute Lymphoblastic Leukemia (ALL).
"Eleanor was diagnosed with Acute Lymphoblastic Leukemia in April of 2018," said Audrey Art recently.  Since then, "There were some tough days, there were some good days, but she's having great days lately."
Eleanor's diagnosis led the family to contact Hannah Arbuthnot, Wish Program coordinator, with the hopes of having a wish granted for their ailing child. Several weeks later they received the call to come in for a meeting.
"I think we were all a little surprised in the room that day," after hearing Ellie's request, Audrey said. "I thought she would have said Disney."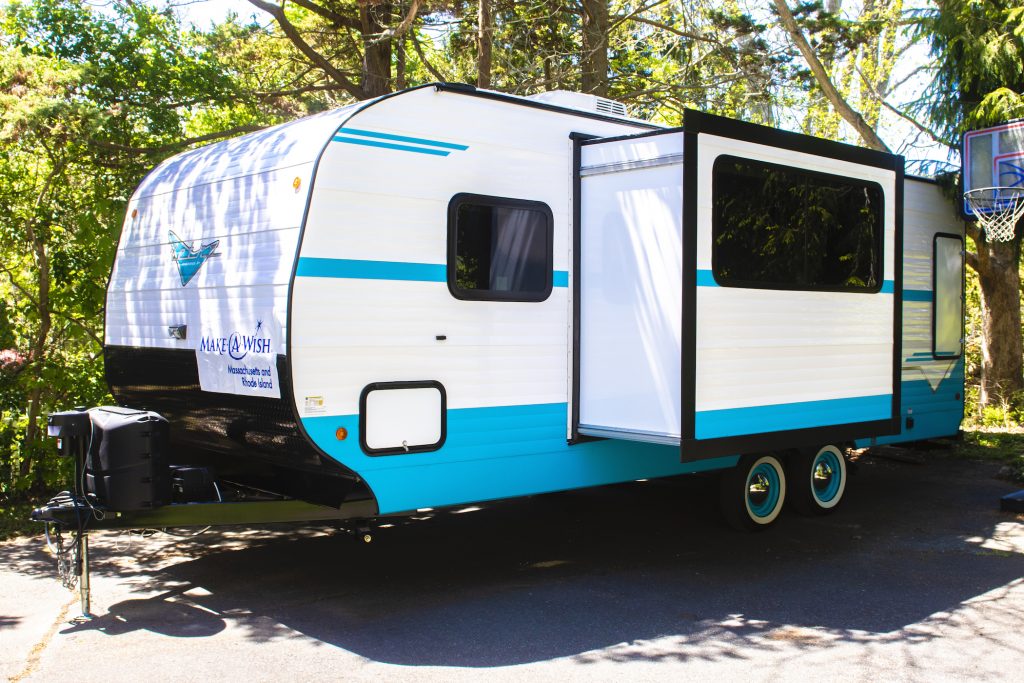 Instead, Ellie made the wish for a "renovated camper van," which left everyone in the room a little speechless. "I just wanted it," Ellie said, "so we can go camping in the forest!"
"After hearing exactly what Ellie was wanting, I knew I had my work cut out for me," said Arbuthnot. "But I remembered seeing these darling travel trailers called Retro, so I reached out to Chris Daniels at Riverside RV, and it took him all of five seconds to say they would love to be partners on the project."
Hearing of the incredible strength and unwavering resolve displayed by six-year-old Ellie, Riverside was all-in, said Daniels, Riverside's president.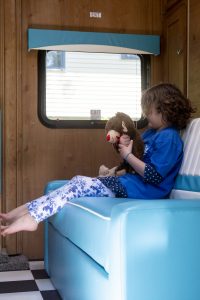 "When a six-year-old who is battling cancer makes a wish for something that you have the ability to provide, then you provide it," said Daniels. "It's not every day that a child, who has just overcome the toughest battle she may ever fight, asks for something as unique as a Retro Travel Trailer. When something like that happens there really isn't anything to think about. You don't have to crunch numbers, you don't need to look at the bottom line, you simply say yes.
"So many times, we get caught up in the day to day of running the business, managing people and product, that we forget just how fortunate we are in the RV industry.  Sometimes it's the strength of a six-year-old girl that just finished beating cancer that makes you stop and count your blessings and to take inventory on what you are able to give back and then give it."
"For all of us at Riverside, the call from Mrs. Arbuthnot was a blessing, and there is no way that we would have passed on the opportunity to make this wish come true for Ellie."
Riverside representatives Damon Dejesus, Bobby Fish and Chris Daniels joined Artbuthnot to deliver the Retro 231EABH travel trailer. The "Ellie Art Bunk House" will be the permanent name for the new floorplan designed specifically for Ellie and the Art Family.
"This floorplan will be branded with Ellie's Initials and be a constant reminder to everyone at Riverside of the impact that we can help make", said Fish, Riverside's vice president of sales and marketing. "There is no success in the business world that can give you this type of feeling."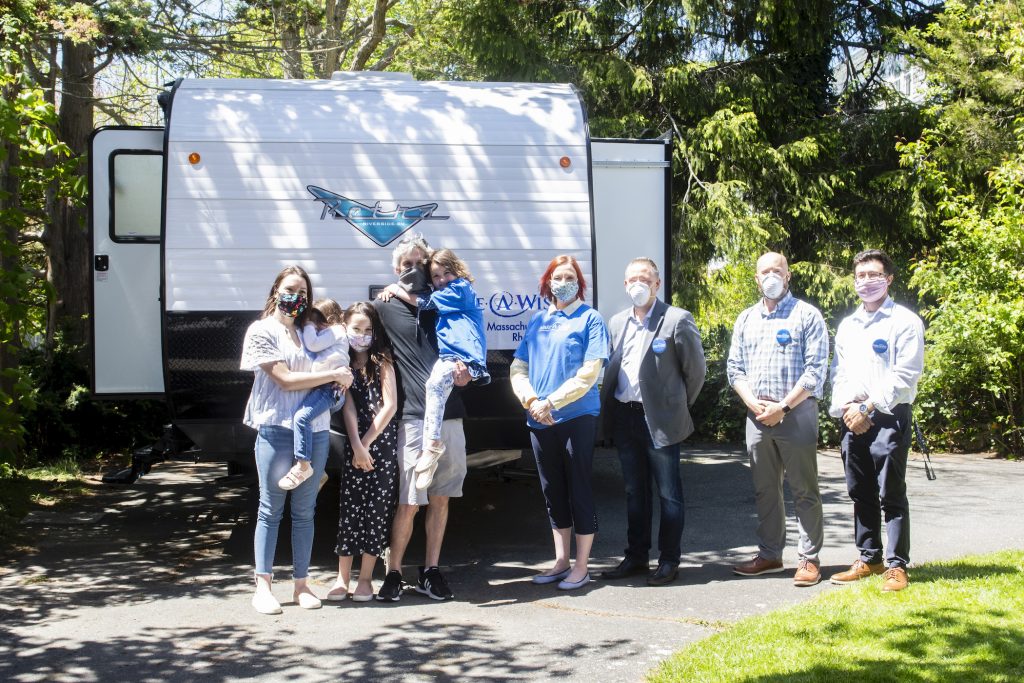 To get a look at Ellie, The Art Family, and "Ellie Art Bunkhouse", follow the video link.